Sundown Cocktail Tea in The Den
Every day from June 28, 2019-October 31, 2019


7:00 PM - 9:00 PM

at The Den in St Martins Lane
- London -
Sit back, relax and unwind after a day spent battling the busy streets of London in The Den. A modern gathering place with warm and sophisticated décor, and a tongue-in-cheek British flair, The Den is the perfect location for a cosy catch up with friends over a Sundown Cocktail Tea.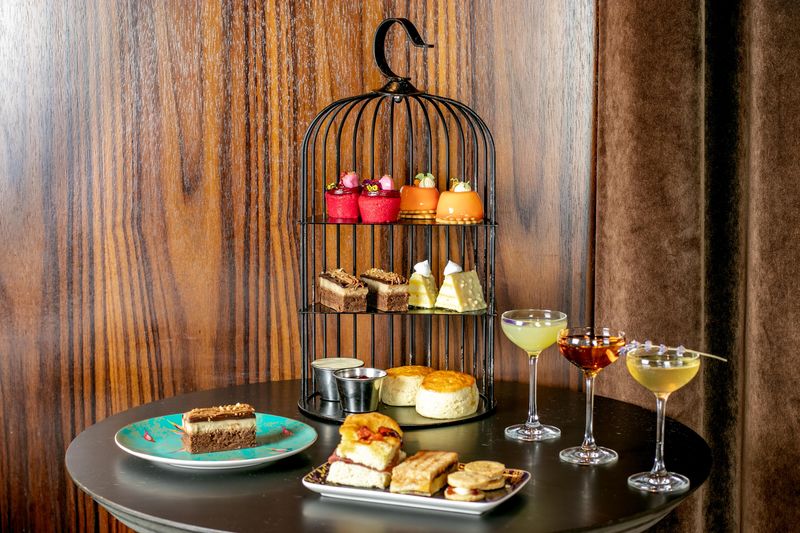 Indulge in savoury delights including a Brioche Bun with egg mayonnaise and smoked maldon, before switching to an array of sweet treats such as a Red Currant Amaretto Slice with cranberry ganache, or a Spiced Apple Tart with blackberry compote.
Top off your Sundown Cocktail Tea with a flight of tea-infused cocktails and prepare to satisfy your sweet tooth.
To book, please either call 020 7300 5500 or email london-guestservices@sbe.com