Merge Curated By Vin And Omi
Every day from October 06, 2016-October 10, 2016


6:00 PM - 10:00 PM

at Purple Bar in Sanderson
- London -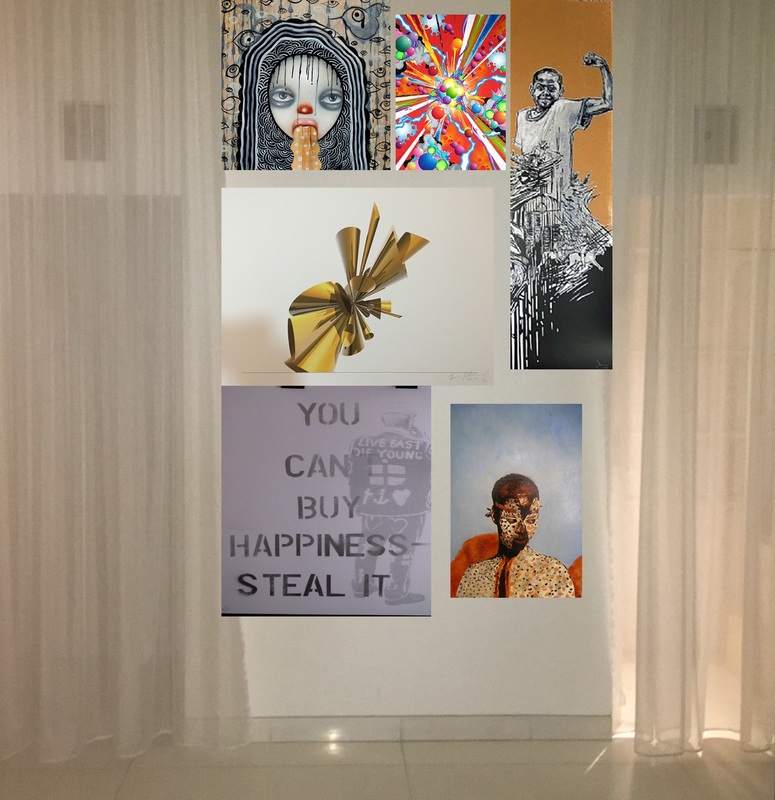 To celebrate Frieze London, we have teamed up with the ever experimental design duo VIN + OMI to launch MERGE, a unique pop-up gallery exhibition.
Bringing established international contemporary artists together with urban and emerging underground artists, VIN + OMI have curated a display of artwork across our Billiard Room, Purple Bar and Shop space. Featuring works from the likes of Banksy, Dran, Laurie Hogin and Pure Evil, VIN + OMI have merged them with up-and-coming artists including Benjamin Murphy, Patrick Church and Masha Vereschenko. In addition to this collection, the elusive Maude Trout - a favourite of the art world's elite dealers and collectors - will also reveal exclusive new works throughout the exhibition.
We will also have our art-inspired pop-up bar with an exclusive cocktail menu in the Billiard Room. With a backdrop of contemporary art against the Billiard Room's iconic and original stained glass window, it's the perfect setting to enjoy a tipple this Frieze week.
Want somewhere to stay and play this Frieze? Book our exclusive package here and enjoy an overnight stay, tickets for Frieze London and Frieze Masters and a cocktail on us.
For visitors looking to purchase any of the pieces, the Shop will be open from 12-9pm.