Flow-In-The-Dark - Klub Yoga Rave Edition
Move. Sweat. Connect.
February 22, 2019


6:30 PM - 9:00 PM

in St Martins Lane
- London -
On Friday 22 February 2019, The Wellscene will be hosting Flow-In-The-Dark - Klub Yoga Rave Edition at St Martins Lane. Join Kelly Brooks as she guides you through a neon-fueled yoga experience bound to leave you feeling invigorated and connected. Think clubbing with a twist.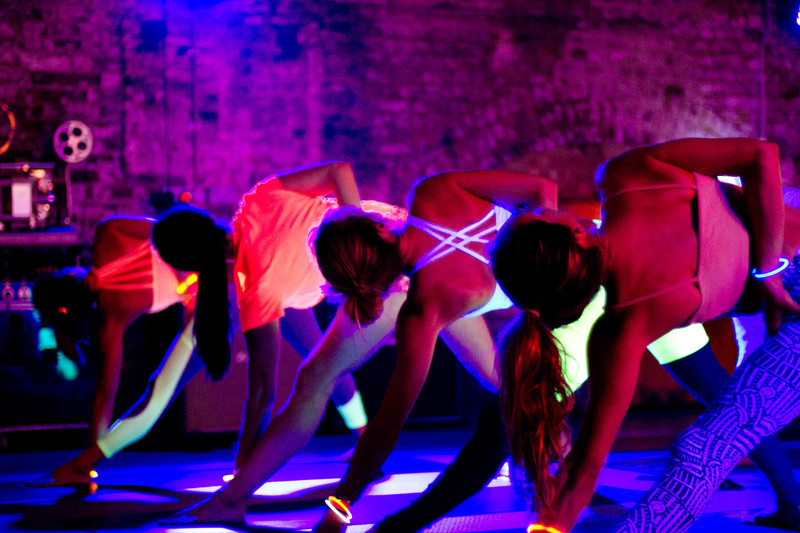 The Wellscene do yoga differently. The lights are turned off and the music is cranked up as London's favourite yoga teachers give you a sweat dripping feel-good yoga experience, illuminated entirely by black lights, in a fun and uplifting 60-minute yoga class. To make things extra special, we ask you to come in your brightest active wear. We give you glow sticks when you arrive and have a DIY neon face paint station set up so you can literally flow and glow in the dark.
Don't rush off straight after class though, as we'll be treating you to a Neat-Nutrition smoothie, cheeky glass of wine or beer. Just because you want to stay healthy and fit, it doesn't mean you can't have a social life!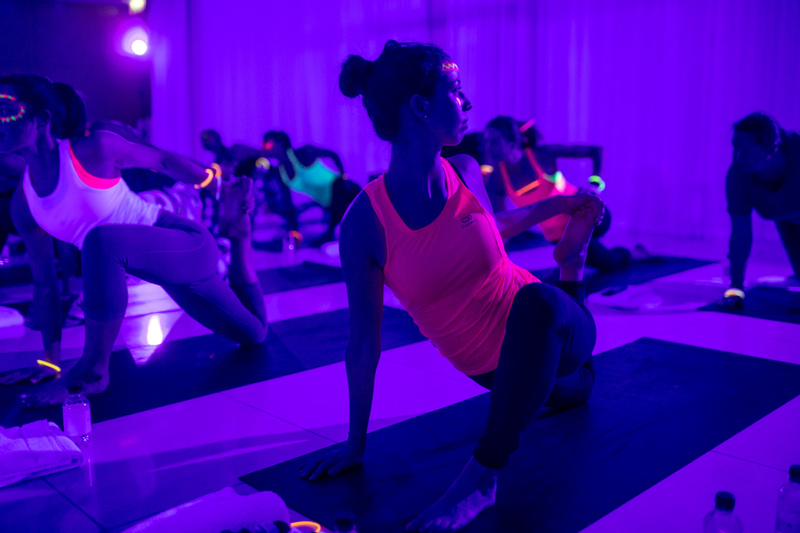 Sounds good, right? Get your friends together and join us on the mats! For tickets, click here.
SCHEDULE:
6.30 - 7.00pm Doors open + DIY face paiting
7.00 - 8.00pm Klub Yoga with Kelly
8.00 - 9.00pm Social hour