Defiantly Inspired: Music Series Jan 26
The rock n' roll photo exhibit is paired with a music series focused on showcasing emerging talent
January 26, 2016


8:00 PM - 10:00 PM

at Skybar in Mondrian LA
- Los Angeles -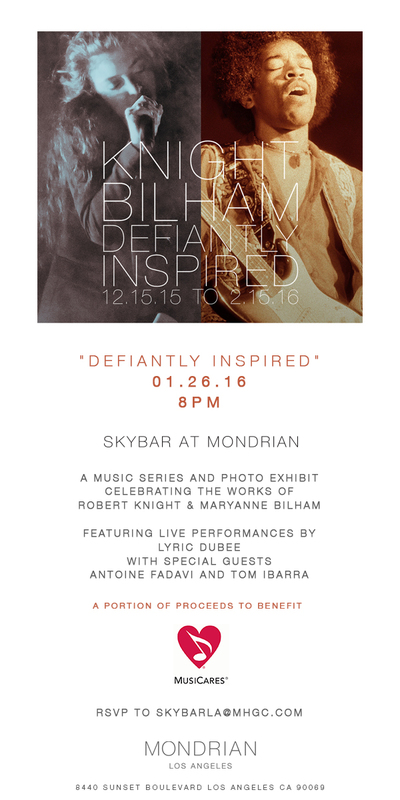 Defiantly Inspired is a photography exhibit presented by Sanctuary Clothing featuring well known and up and coming artists that was on display at Delano Las Vegas earlier this year. The exhibit by Maryanne Bilham and Robert Knight is traveling down to Los Angeles to be on display in the lobby of Mondrian Los Angeles from December 15, 2015 through February 15, 2016. expresses the persona of Mondrian LA with icons of rock history and emerging talent including Billy Idol, Lorde and Amanda Hardy, to name a few. A portion of all proceeds and room sales during Defiantly Inspired will be donated to MusiCares.
RSVP to SkybarLA@mhgc.com and stay tuned for details for the live music series during the duration of the exhibit.
Read about Maryanne Bilham and Robert Knight here!