Decompression Hour
Decompress after your day with happy hour drinks and bites
Every Monday, Tuesday, Wednesday, and Thursday from Monday January 02, 2017 - May 22, 2017


5:00 PM - 7:00 PM

at Redwood Room in Clift
- San Francisco -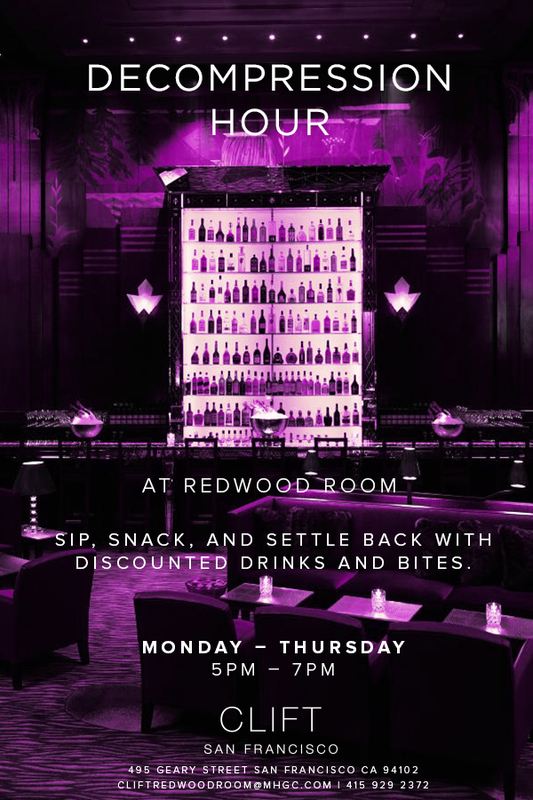 Had a long day? We get it. Wash it away with happy hour priced cocktails and delicious bites from our Decompression Hour menu in the historic Redwood Room at Clift San Francisco.