June 19, 2019
You're not seeing double - identical twins Allie and Lexi Kaplan are taking the LA art scene by storm.
Known as their moniker The Kaplan Twins, the duo is bringing their Wonderland collection to Mondrian's famous magic box lobby exhibit. We sat down to learn more about the artists and the inspiration behind their work.
Beginnings
The Kaplans have been painting their whole life, but officially began their career as artists in college. After graduating from NYU, they decided to venture to LA to explore the less-saturated art scene.
With two people working on a piece at one time, the process is a little different. "Lexi is better at painting hair" jokes Allie, who is admittedly better at edges and linear components.
"It looks cohesive" Allie states, and it's true - you can't tell whose work is whose. They switch on and off during the creation process to create one piece between them.
At first it was really challenging to break onto the scene. "We were twins doing provocative things," says Allie. "That's exactly what we were doing!" laughs Lexi. Though since branching out the twins have made a name for themselves as leaders in the LA scene.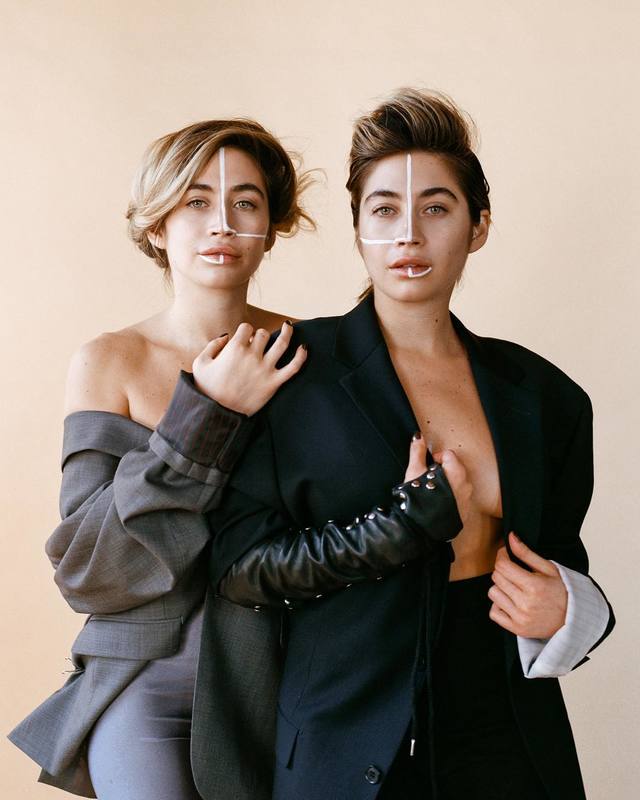 Inspiration
So what inspires these pop art pieces? Pop culture, the media, and shining a light on the exploitation of the media (and even social media).
"Everything is an advertisement", says Lexi. It makes sense to poke fun at, no?
In fact, the catalyst that shot them into the public eye was a piece featuring Kim Kardashian's famous sex tape. "The sex tape caused such a bang, and we wanted to create a bang as well," says Lexi. That's their style - edgy, playful, and never taking themselves too seriously.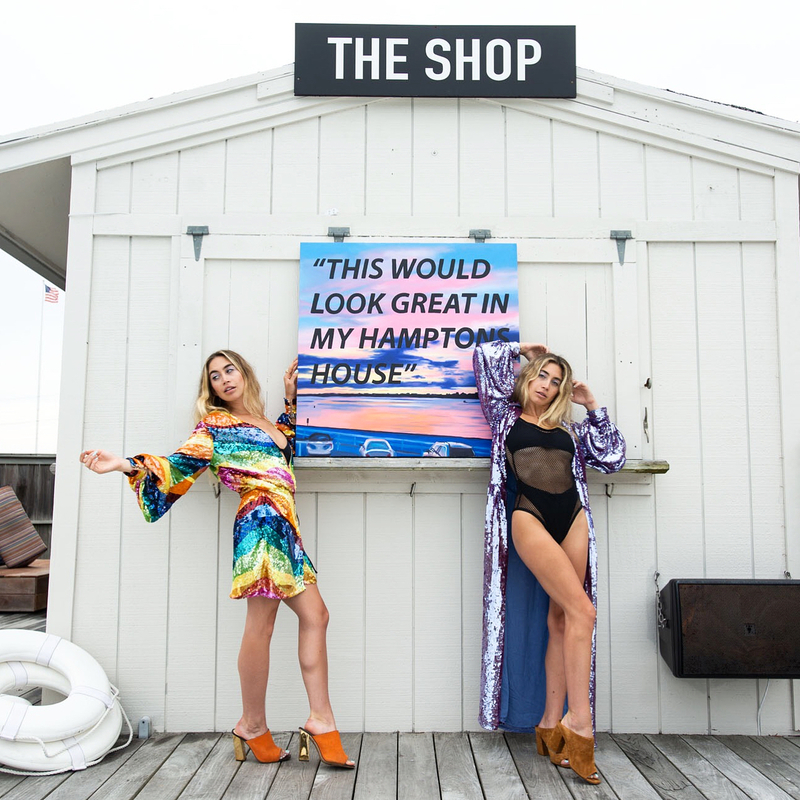 What do they hope is the reaction when seeing their exhibit is? Essentially, to laugh along with is. "When it resonates, sparks a memory - they get it".
Catch the Kaplan twins' Wonderland exhibit at Mondrian Los Angeles. To learn more, visit thekaplantwins.com or check them out on Instagram.
Here's The Scoop...
06.10.19June 10 2019 / Acts of Creation
Sip, Dine, Pool
06.10.19June 10 2019 / Acts of Creation
Your Perfect Winter Getaway Awaits
01.28.19January 28 2019 / Acts of Creation