May 07, 2019
Waitress is the comedy musical that tells the story of Jenna Hunterson, a waitress in an abusive relationship with her husband Earl. When Jenna unexpectedly becomes pregnant, she begins an affair with her gynecologist, Dr. Jim Pomatter. Looking for ways out, she sees a pie contest and its grand prize as her chance.
We caught up with Laura and Marisha who play Dawn and Becky in Waitress. Here's what they had to say…
What kind of person is going to relate to your character?
Laura: Hopefully everyone can relate in someway, we've all be scared of life at some point.
Marisha: Someone who is a great friend, gives you tough love but is there in the hard times.
Have you found the perfect pie in London yet?
Laura: Yes! My best friend recently made me a vegan lemon meringue pie and it was delicious!!
Marisha: Yes I have. Cookie Pie at Whipped London is incredible.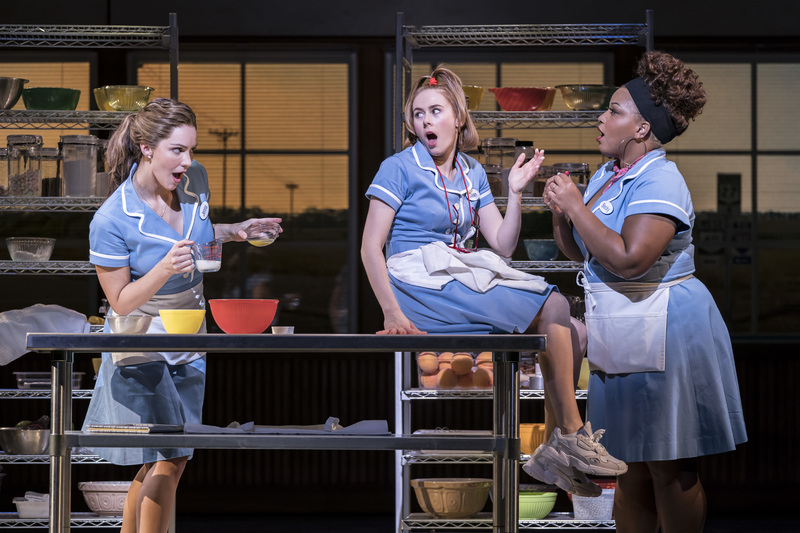 What's your favourite song in the musical?
Laura: Everything Changes. I love it, the point in the show when the whole plot comes together. It really moves me.
Marisha: What Baking Can Do. It talks about strategies you use to cope with the crazy times in life. We all need something that we can use to get us through the tougher times.
If you could give one piece of advice to your character, what would it be?
Laura: Life is too short to be panicking about finding love.
Marisha: Leave Phil!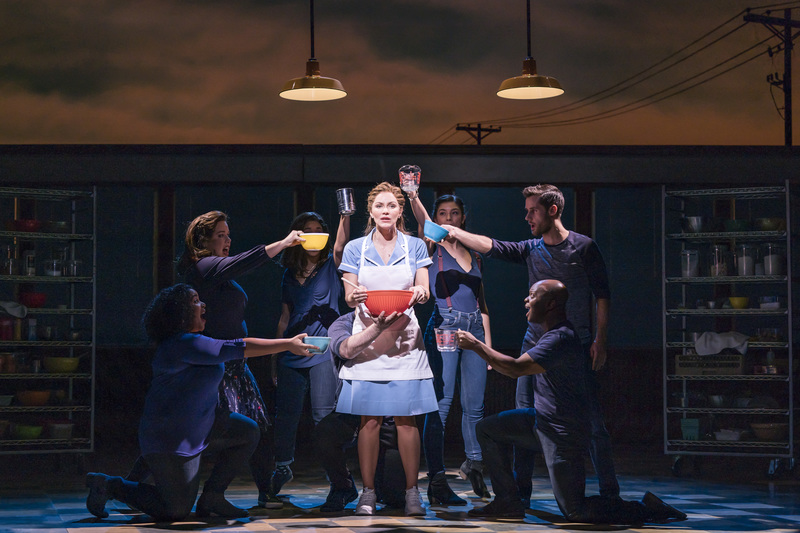 When you're not on stage, what do you get up to in your spare time?
Laura: I sit in Jack McBrayer's (Jack plays Ogie in the show) dressing room eating Oreos!
Marisha: Trying new restaurants and seeing live music.
If you had to pick one, would you pick Broadway or the West End?
Laura: West End obviously.
Marisha: West End, working in London means I can go to Paris on a weekend which is obviously the best perk!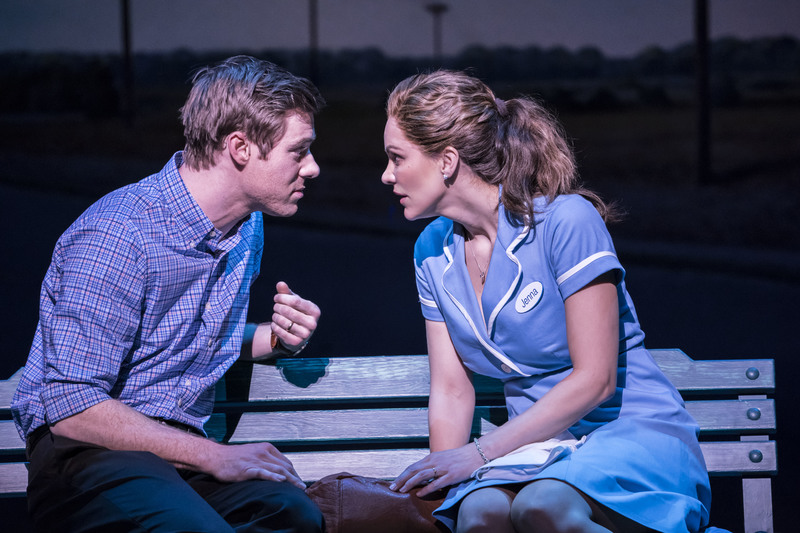 Besides Waitress, what's your favourite musical?
Laura: I literally have so many favourites, I couldn't possibly pick just one.
Marisha: Rent.
Where's your favourite place in London to explore?
Laura: I love walking around Greenwich Park, it's calm and there are dogs everywhere.
Marisha: I love Camden. I love the food markets and spend a lot of time clothes shopping there.
To celebrate Waitress the musical hitting the West End, come and join us at St Martins Lane Kitchen and enjoy our Waitress Pre & Post Theatre Menu which includes 2 courses and a cocktail for £20 per person. Please book here.
Available Monday - Wednesday
12pm - 2.30pm | 5pm - 6.30pm | 10pm - close
Terms & Conditions: Available on set menu only. Minimum covers per booking - 1 person. Maximum covers per booking - 8 people. Does not include 15% service charge. Any extras ordered must be paid on the day by the guest. End Date: 30 September 2019
After purchasing your tickets, please call 020 7300 5500 or email london-guestservices@sbe.com to book your table. You can view our set menu here.
20th century Parisian bohemia right in the heart of the West End
02.26.20February 26 2020 / Local Guides
01.28.20January 28 2020 / Local Guides
New Decade, New Adventure
12.31.19December 31 2019 / Local Guides