May 16, 2018
This summer, St Martins Lane is delighted to be opening its doors onto The Den Terrace to bring you a taste of the tropics, in collaboration with Bacardi Añejo Cuatro.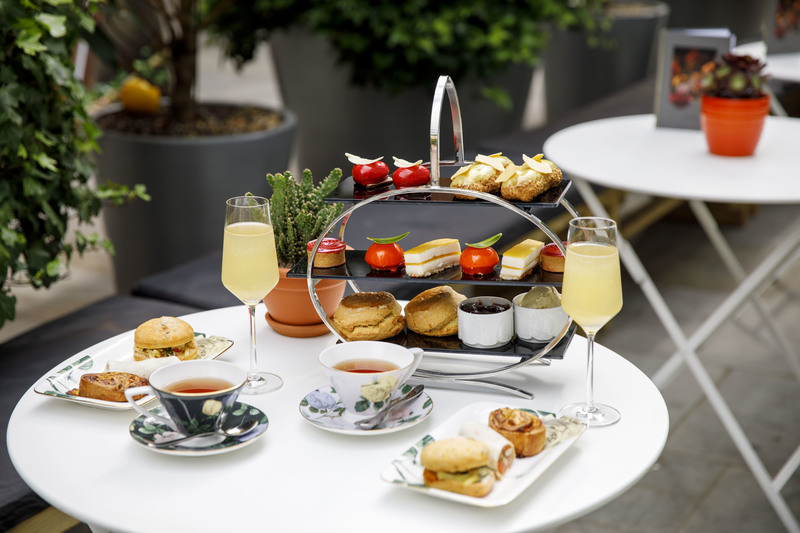 The Den has been transformed into a tropical oasis, filled to the brim with palm trees and cacti, spilling out onto the terrace, bringing Caribbean glamour to the heart of London's Covent Garden.
The space will feature tones of opulence alongside accessories including plants trailing over drawers and palm tree lamps on the central tables, complete with a Bacardi print vinyl on the walls, providing a beautiful backdrop to create the perfect Instagram moment. Plants will take centre stage throughout, with cacti, banana trees and Kentia palms decorating and enclosing the space as a natural haven. The terrace itself will have an arch of fern foliage as the focal point, alongside an array of greenery from flower pots to mini cacti on the tables. The décor and surroundings are designed to make guests feel they have left Covent Garden and entered the tropics, especially when relaxing with a Barcardi Añejo Cuatro cocktail in hand.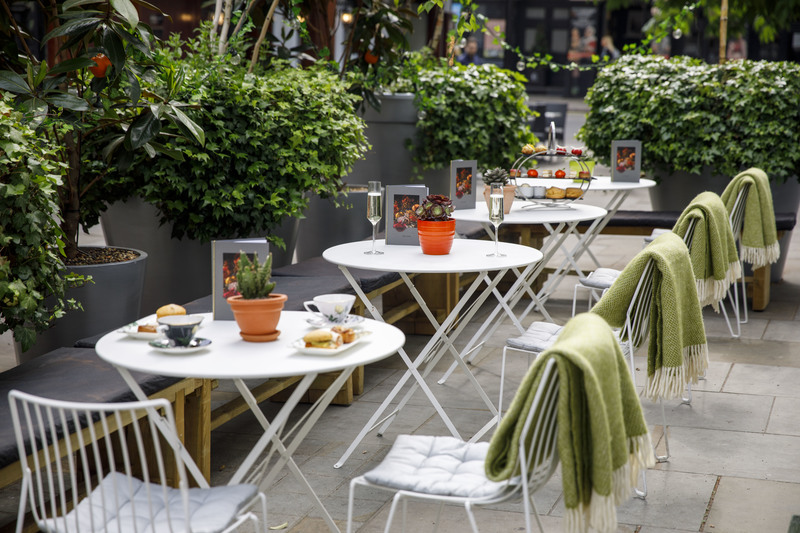 To complement the interiors, there will be luscious additions to The Den's menu. An exclusive drinks list will feature several rum-based cocktails, including the Cuatro Air Mail comprising of Barcardi Añejo Cuatro rum, Champagne, honey, lime and a dash of orange. There will also be delicious new additions to our renowned afternoon tea, such as Piña Colada Cake, coconut dacquoise, pineapple confit, coconut mousse with Bacardi Añejo Cuatro and Mai Tai Baba Almond Cake, infused with orange bitters and Bacardi Carta Negra rum, Cointreau and lime cream. These sweet Bacardi Añejo Cuatro delights add an extra indulgence and summer style to our classic afternoon tea for you to enjoy for £39.50.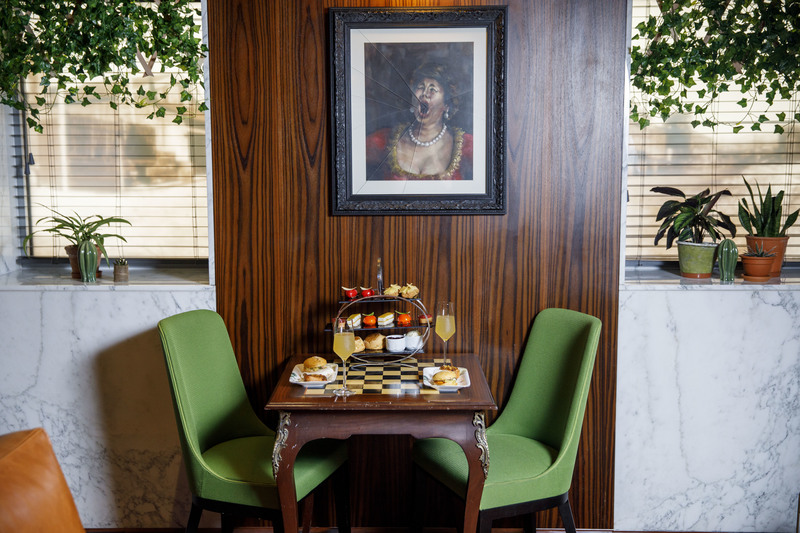 So whether you would like to enjoy our much-loved afternoon tea, complete with a tropical twist with delicious additions such as or seek to soak up the sun with a Bacardi Añejo Cuatro cocktail in hand, The Den Terrace is set to be a desirable destination to escape for the summer.
To book please either call 020 7300 5500 or email restaurant.resuk@sbe.com
Let London take you to the land of love this February
01.18.19January 18 2019 /
12.13.18December 13 2018 /
This is not a drill.
12.12.18December 12 2018 /