October 02, 2019
Exclusively designed by international female designers, The Alkemistry provides a range of beautifully modern, but timeless jewellery pieces which can be found at their flagship store on Floral Street, Covent Garden. Made from pure 14ct and above gold, diamonds, pearls and semi-precious gemstones, The Alkemistry are pleased to offer a 10% discount to all St Martins Lane guests. We caught up with Kirstie Gibbs to find out a little more about the history behind The Alkemisty.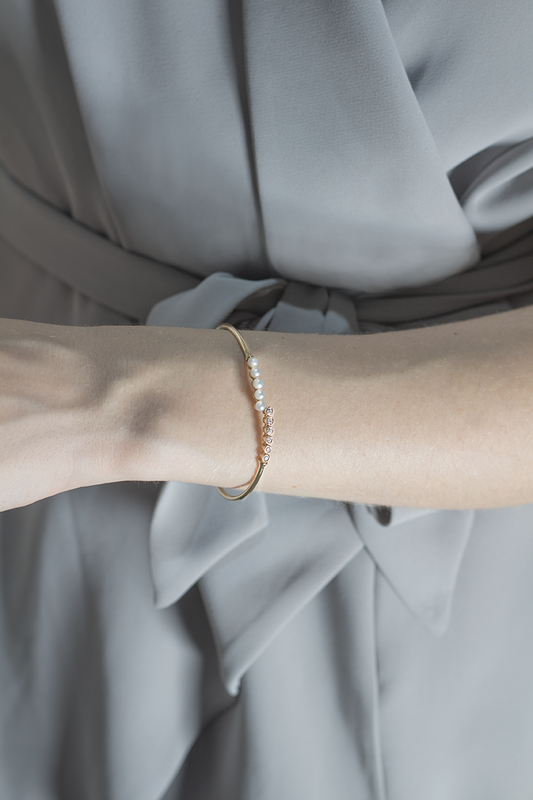 What inspired you to start your own business?
Ever since I can remember I've always dreamt upon my own business. My books of choice were always business books and biographies of entrepreneurs. I initially didn't know what I wanted my business to be in, but I knew it would come to me when it was the right time and the right idea. It was when I was the Jewellery Buyer in Harrods that I felt that there was a large gap in the market for affordable, fun fine jewellery and therefore set about to change this.
Do you have a favourite piece in the collection?
Yes, my current favourites are the rings and necklaces from our Orion collection. The collection is made entirely bespoke to yourself, as the kind of stone and the location of the diamond are based on your sun and moon coordinates. My ring is based on my son's date of birth. His star sign is Sagittarius and his moon sign is Pisces. So every time I look down at my Orion ring I think of my wonderful son.
Where's the most interesting place The Alkemistry has taken you to?
Amsterdam. I went recently, as we've been invited to launch a Christmas pop-up at the most beautiful department store called De Bijenkorf in Amsterdam. I have never been to Amsterdam before and instantly fell in love with the city. The architecture and the vibe were really something special, so I look forward to spending more time there at the end of the year.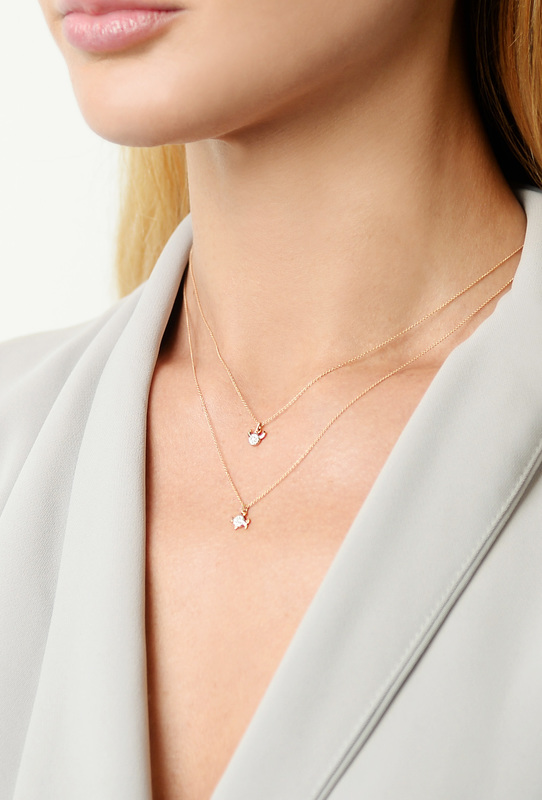 If you could only wear one type of jewellery for the rest of your life, what would it be?
A simple pair of white gold diamond hoops. It's a classic that looks beautiful with every outfit, which is why we have some beautiful sets in our collection.
What was the first piece of jewellery you created?
The first pieces of jewellery I created were part of our Star Bar collection. Both the necklaces and bracelets of the collection were engravable and each piece had a 7 pointed star, which is a symbol of alchemy, with a diamond in the centre It was my take on simple, yet elegant engravable jewellery.
What is the first piece of jewellery you owned?
A gold ring given to me by my grandmother.
What's the most statement piece in your collection?
We house an amazing designer from L.A. called Noush. She has a quite fascinating way of setting stones, which I have never seen any designer do before. In her Hidden Treasures collection she puts a symbol, embedded in diamonds, underneath the gemstone and it truly looks like there is a little treasure hidden within those necklaces and rings.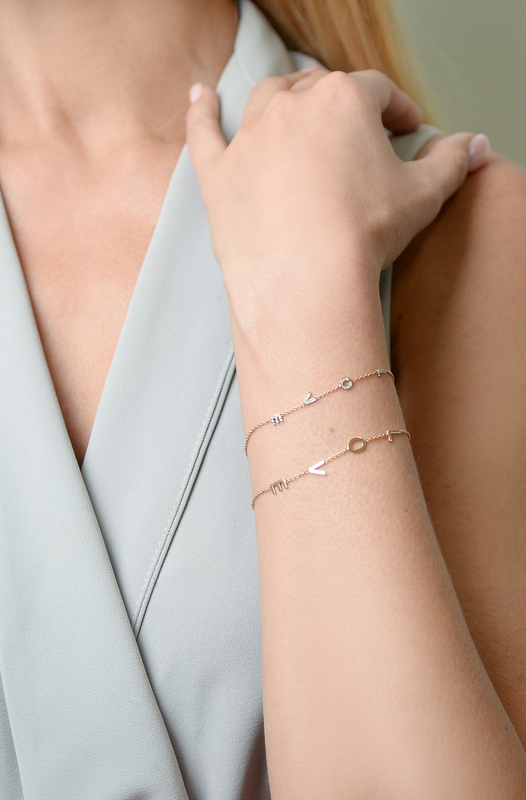 What piece would you recommend for the every day woman?
I think we are all wonderfully unique. I feel like the every day woman has so many facets to who she is, so she should draw upon something that symbolises her and that will bring her joy every time she looks at it. This is what I wanted to create with The Alkemistry, a place where a woman can express little nuggets of her personality.
Pick one: diamonds or pearls?
Diamonds. I'll pick diamonds because they are an imprint of the world at that very time. No two diamonds are the same and their character stems from the circumstances they were created. Diamonds capture a moment in time and I think that's a very beautiful thought.
Where do you seek your inspiration from for new designs?
Our collections are always rooted in ideas that will empower and enhance who we are. There is always a positive meaning behind our jewellery. Our upcoming HIVE collection, for example, was conceived with the desire to support and empower women from all walks of life. When buying a piece from the collection, you will support a women's charity of your choice with your purchase.
To redeem your 10% discount, simply show you room key upon purchase.
20th century Parisian bohemia right in the heart of the West End
02.26.20February 26 2020 / Local Guides
01.28.20January 28 2020 / Local Guides
New Decade, New Adventure
12.31.19December 31 2019 / Local Guides