June 04, 2019
The sun has arrived in London, so ice cream season is in session.
Providing summer refreshment in The Den and its terrace is London-based ice cream company Ruby Violet.
Founded in 2011, Ruby Violet is a bespoke artisan ice cream company based in Tufnell Park with a second parlour recently opened in King's Cross.
Ruby Violet use a combination of simple and unusual fresh ingredients for their ice creams, so there's some really exciting flavours hitting Covent Garden this summer:
SALTED CARAMEL WITH ALMOND NUT BRITTLE ICE CREAM
BELGIAN CHOCOLATE ICE CREAM
RASPBERRY RIPPLE ICE CREAM
MATCHA ICE CREAM
ELDERFLOWER & VEUVE CLICQUOT SORBET
ITALIAN LEMON SORBET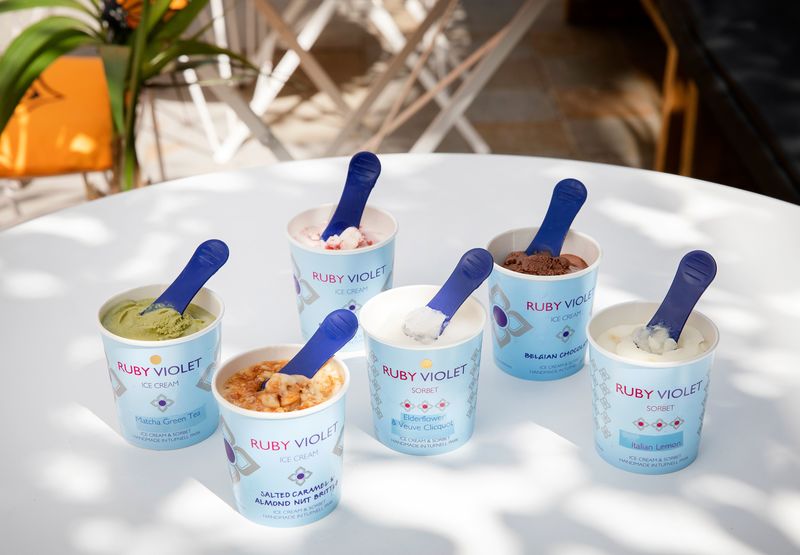 To book your table, please call 020 7300 5500 or email london-guestservices@sbe.com
The leaves are falling, but we're totally okay with it.
09.01.19September 1 2019 /
Free your mind in our Botanical Wellness Suites
06.19.19June 19 2019 /
Cocktails like never seen before
06.10.19June 10 2019 /