July 23, 2019
From Gayzpacho to our Jubilee Passion cocktail, and Coming Out Monologues to our rainbow vinyls, Pride in London will go down as one of St Martins Lane's 2019 highlights.
After Pride weekend finished, we found ourselves overwhelmed with the love and acceptance felt in Central London, and it just didn't feel right to say goodbye to Pride for another year.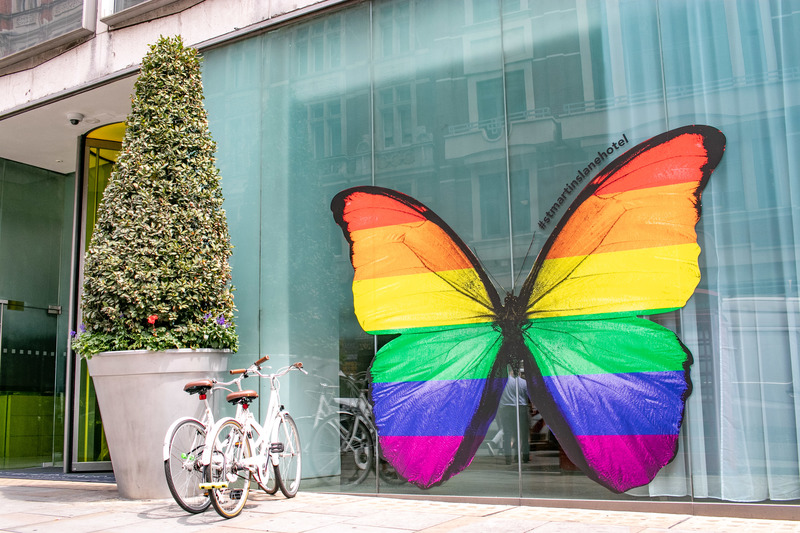 Our rainbow butterfly became part of the family during the two-week period, and we adored seeing friends of St Martins Lane spreading their wings for that perfect Instagram moment – so, to keep the spirit of Pride in London alive, we've decided to keep our beautiful butterfly until the end of August.
Great news, right?!
Keep sharing your photos with the hashtag #stmartinslanehotel, we love seeing them!
20th century Parisian bohemia right in the heart of the West End
02.26.20February 26 2020 / Local Guides
01.28.20January 28 2020 / Local Guides
New Decade, New Adventure
12.31.19December 31 2019 / Local Guides