March 01, 2016
El Nino was supposedly going to be providing heavy rains but as far as we're concerned, it feels like Los Angeles has skipped spring and went straight into summer! Check out the best events including workouts at Mondrian Los Angeles, Super Tuesday coverage, the long awaited Robert Mapplethorpe dual exhibit and more.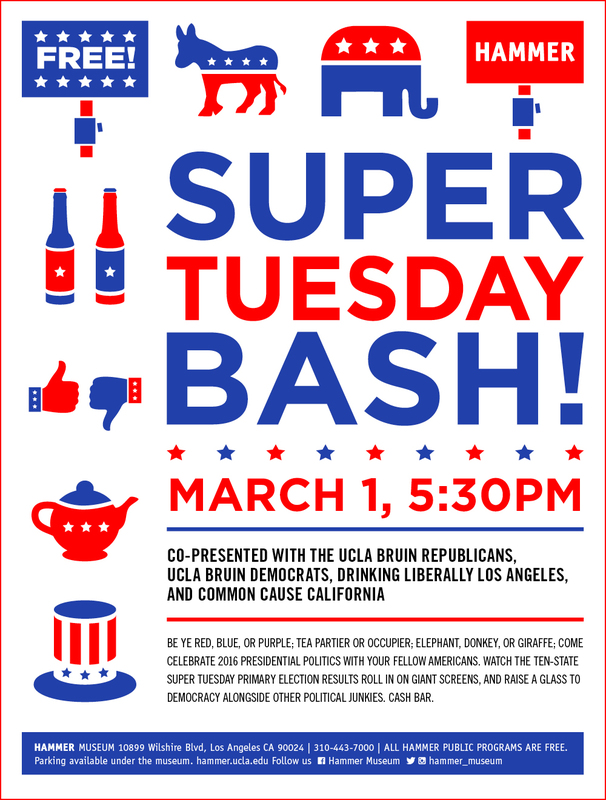 Super Tuesday Bash at Hammer Museum
March 1
It's Super Tuesday and why not make a party out of it? Bring your old friends and meet new friends to bond over drinks and the primaries. This event is free! Cash bar. More information here. Image courtesy of Hammer Museum
Nike Running Club: Speed Club
March 1
Get in shape and slim your run time down. Join Nike Santa Monica to head to Santa Monica High School's track to get stronger and faster with Nike's trainers. The session is free and lasts 90 minutes long. Registration open February 28. Register here.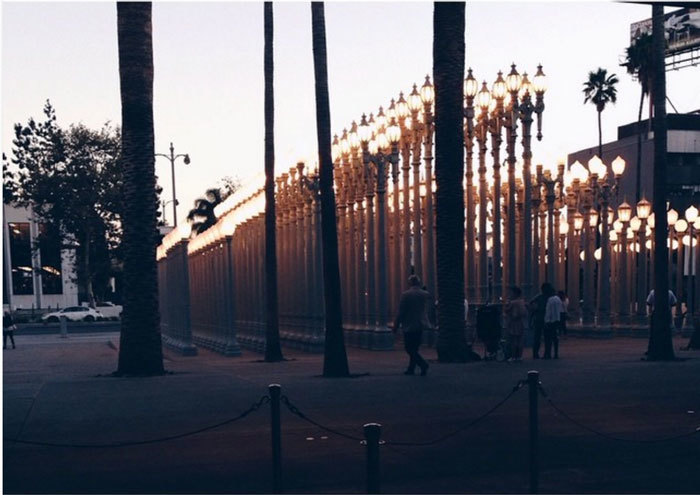 Random International's Rain Room at LACMA
Until March 6
Random International's Rain Room has been a hit at the Los Angeles County Museum of Art with tickets selling out far in advance since its opening in November. The installation closes on March 6 so this is your last chance to snap your blog worthy Instagram photo. More information and tickets available here.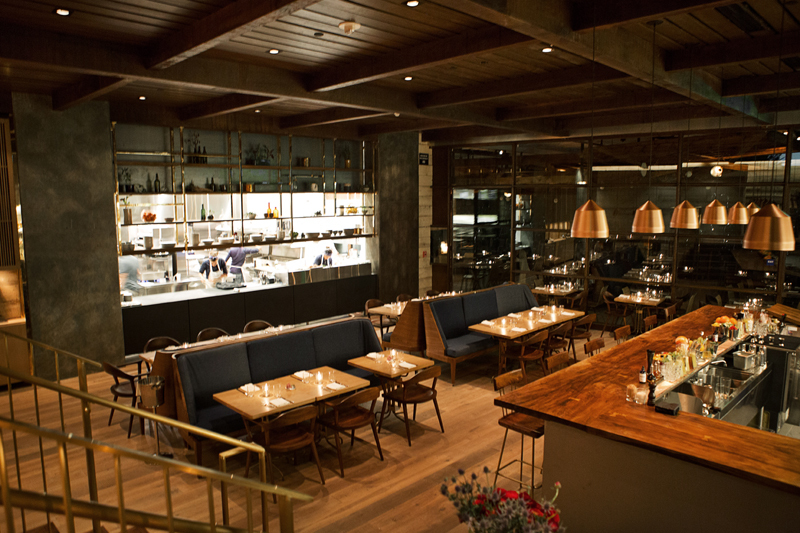 Tyler Kinnett Pop Up at Hinoki & The Bird
March 7
The guest chef pop up dinner series continues at Hinoki & The Bird on Monday, March 7 with Executive Chef Tyler Kinnett of Harvest in Boston, MA, which recently celebrated their 40 year anniversary. Kinnett was also named one of Boston's "30 Under 30" by Zagat in 2016. Dinner will be served in five courses priced at $95 per person with courses alternating between Chef Kinnett's and Hinoki & The Bird's Executive Chef, Brandon Kida. Expect dishes such as Strawberries & Spring Peas served with labneh, basil and vin cotto, and Arugula Pesto Ravioli with artichoke, asparagus, carrot and ricotta from Chef Kinnett. Chef Kida's courses include Santa Barbara Spot Prawn with smoked trout roe in coconut dashi, and Seared Scallop with crispy suckling pig and red pepper jam. Wine pairings are available for an additional $65 per person along with signature cocktails at $15 each. Reservations are available from 6PM with seatings every half hour and can be made by calling Hinoki & The Bird at 310-552-1200.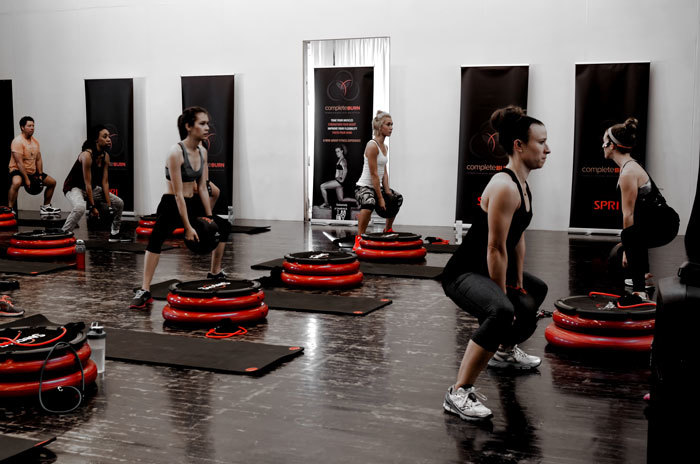 completeBURN Fitness Classes at Mondrian Los Angeles
Every Tuesday, Wednesday, and Thursday
On Tuesday March 8, 2016, the official launch of completeBURN at Mondrian Los Angeles kicks off and is open to the public and hotel guests. Classes are complimentary to registered hotel guests at Mondrian Los Angeles and $25/class for general class admission, limited space and first-come-first-served. Classes are scheduled in the Living Room at Skybar at Mondrian starting Tuesday March 8 – Thurs. March 31, 2016 on Tuesdays, Wednesdays and Thursdays at 7:00 AM PST. More information here.
All-Star Chef Classic at LA Live
March 9-March 12
The third annual All-Star Chef Classic features over 40 renown chefs from around the world over four days at LA Live in downtown Los Angeles. Founded and developed by Krissy Lefebvre, guests are able to interact with chefs including culinary stars such as Aaron Sanchez, Alain Ducasse, Anita Lo, Chris Cosentino, Edward Lee, Jeremy Fox, Jessica Koslow, Jonny Shook, Jose Andres, Josef Centeno, Josiah Cistrin, Ludo Lefebvre, Mary Sue Milliken, Zach Pollack, Vinny Dotolo, Wylie Dufresne, and many more. More information and tickets available here.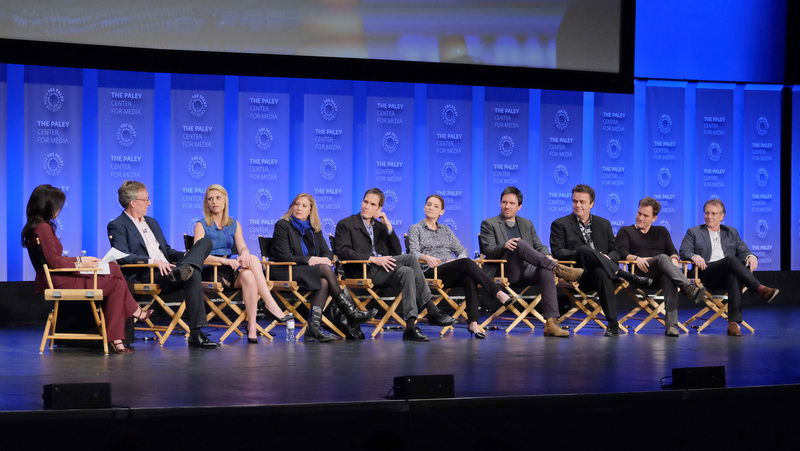 PaleyFest at the Dolby Theatre
March 11-March 20
Attend one of the premier festivals in the US for television right here in Los Angeles at the Dolby Theatre in Hollywood. PaleyFest, produced by The Paley Center For Media, is in its 33rd year featuring screenings, panels, and Q&A with TV's most popular and up and coming programs! This year, Hulu will have its show "Difficult People" as its first inclusion in PaleyFest along with popular shows Empire, Scream Queens, Better Call Saul, Black-ish and more. Tickets and more information available here. Photo courtesy of PaleyFest.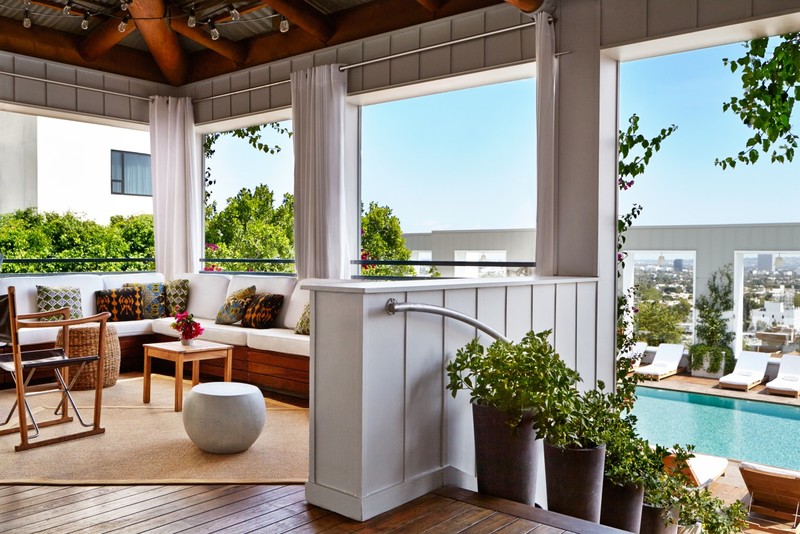 Wicked Delight Pool Party at Skybar at Mondrian
March 13
The Los Angeles pool parties Afternoon Delight and Wicked Paradise team up to bring you one for the books: Wicked Delight. Join us underneath the tent (where it was ALWAYS summer) as Moon Boots, Adam Auburn, Astley, Dino Soccio, Hey Sam!, and Honest spin tunes all day long. Go ahead, rub it in you East Coast friends' faces. For Table Reservations please email SKYBARLA@mhgc.com or call 323-848-6025. Tickets available here.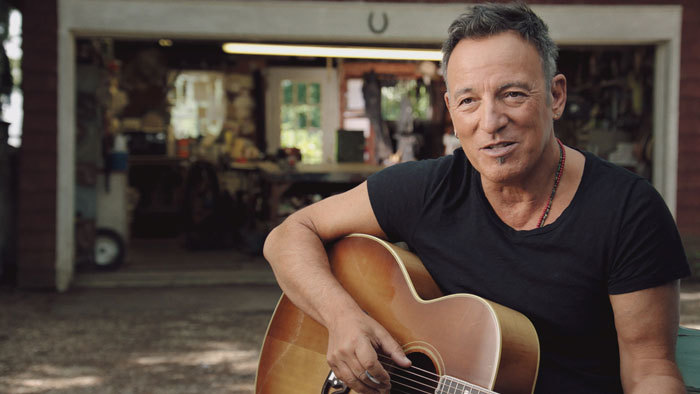 Bruce Springsteen and the E Street Band at the Los Angeles Memorial Sports Arena
March 15, 17, and 19
Bruce Springsteen and the E Street Band returns to the Los Angeles Memorial Sports Area for three dates on "The River" tour. The Boss has played this venue over 30 times! Tickets available here. Photo credit: Antonio Rossi courtesy of ShoreFire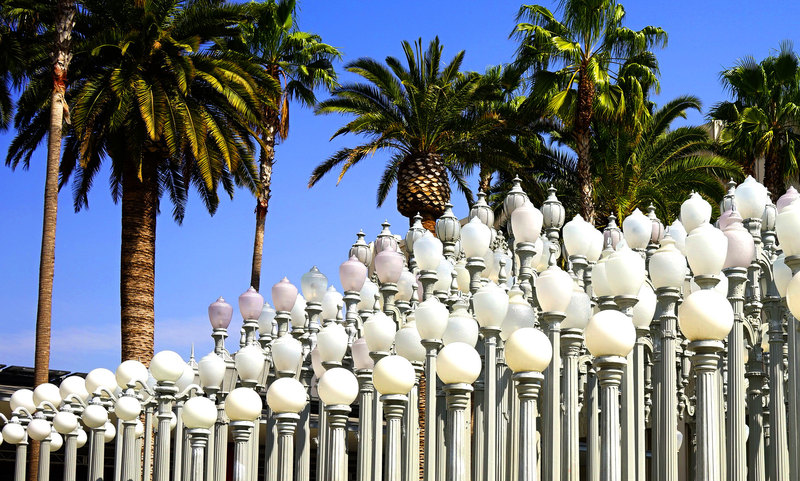 Robert Mapplethorpe: The Perfect Medium at LACMA and The Getty
March 15-July 31
The J. Paul Getty Museum and Los Angeles County Museum Of Art acquired 2000 images by the famed photographer Robert Mapplethorpe is finally going on exhibit at both of the museums this March. The join exhibition is set to run through July with LACMA's on display from March 20 until July 31 and The Getty's March 15 until July 31. According to the Los Angeles Times, LACMA's portion of the exhibit will portray "the artist's relationship to New York's sexual and artistic undergrounds, as well as his experimentation with a variety of media" while The Getty will highlight his "disciplined studio practice and his fascination with classical form and the fine photographic print." More information on The Getty's exhibit available here. More information on LACMA's exhibit available here.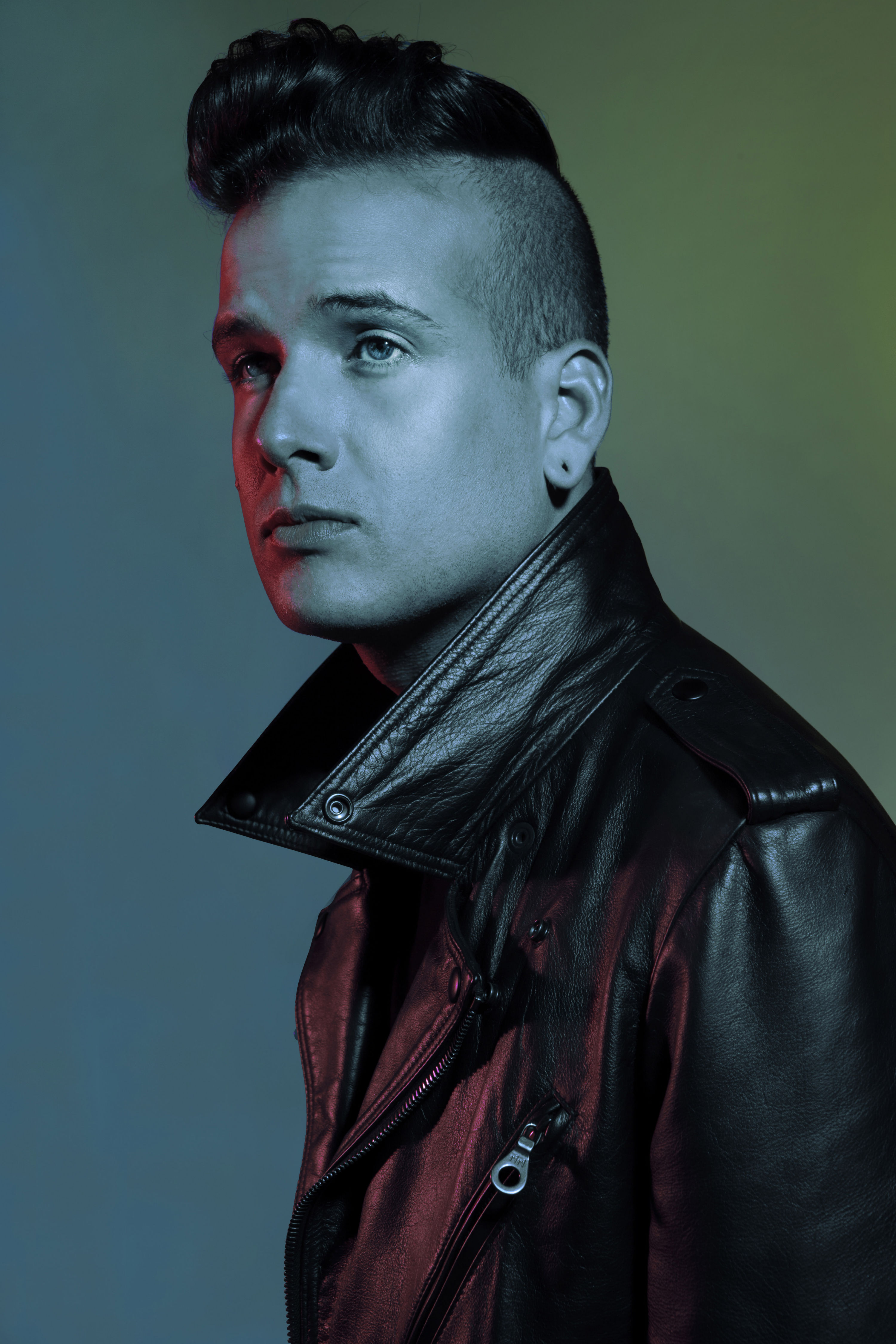 Mystery Skulls & French Horn Rebellion at Club Bahia
March 24
Dance the night away at Club Bahia in Echo Park with Mystery Skulls and with support from French Horn Rebellion andKennedy. Tickets available here. Photo Credit: Sarah McColgan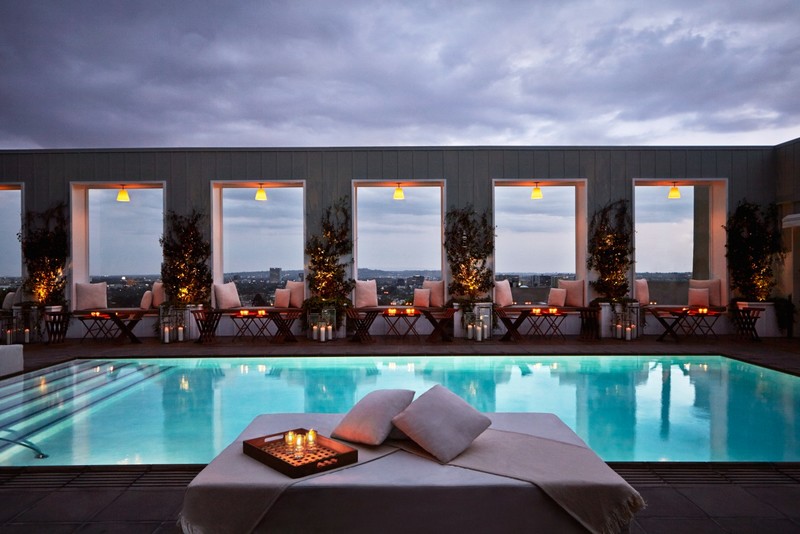 Full Moon Bazaar at Skybar at Mondrian
March 24
Full Moon Bazaar has a new round of brands for the month of March! More information to be announced. For RSVP and Table Reservations, please email SKYBARLA@mhgc.com or call 323-848-6025.
20th century Parisian bohemia right in the heart of the West End
02.26.20February 26 2020 / Local Guides
01.28.20January 28 2020 / Local Guides
New Decade, New Adventure
12.31.19December 31 2019 / Local Guides