May 01, 2018
As summer draws ever nearer, we can safely say that we're well and truly ready to bask in the glorious lighter evenings (let's keep everything crossed that they decide to stick around!). So to celebrate the start of the warmer months we're making our terraces and outside areas the perfect spot to watch the sun set with a drink or two. There's so much going on in the capital this month, from getting crafty during Craft Week to the BAFTA TV Awards and being dazzled by beautiful blooms at Chelsea Flower Shower. Plus we've made sure not to miss out on World Cocktail Day, so bring your pals and raise a glass to an amazing month. We're excited already!
Tuesday Takeover With Beyond The Other Side (1 May) and Burger & Beyond (8 - 29 May)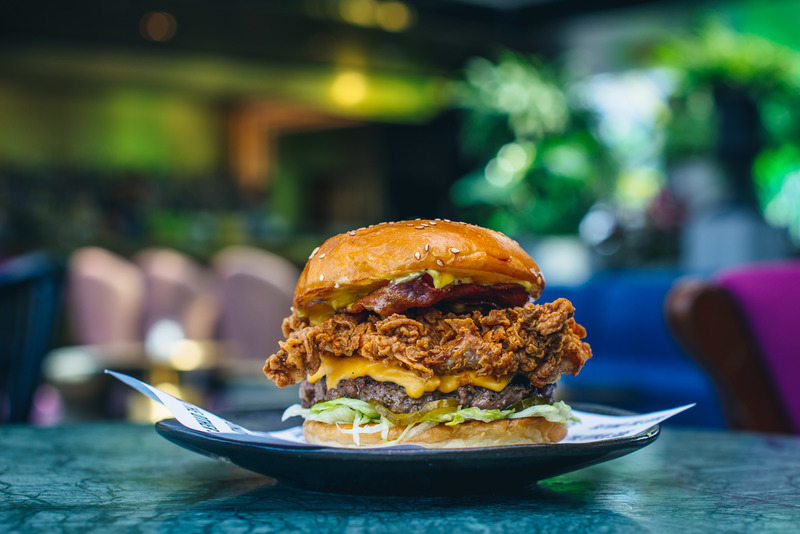 We welcome the new trend for kitchen takeovers with open arms and empty bellies with our latest pop-up series 'Tuesday Takeover', in which we will be sharing and showcasing some of London's hottest street-food connoisseurs. Every month Rumpus Room will play host to a different street-food vendor, who will tantalise your tastebuds with a mixture of their best-sellers, complete with some delectable dishes bespoke to Mondrian London.
For one night only, join us as Other Side Fried meets Burger & Beyond for a Tuesday Takeover like no other 'Beyond the Other Side'. Can't make it for the first Tuesday? Don't worry.
Join us throughout May, in which we will be joined by the foodie fanatics behind Burger & Beyond. The poacher turned gamekeeper and farmer turned burgersmith have gone above and beyond when selecting their ingredients to ensure that only the best is used for their meaty marvels, each of which is cooked to order from their beloved Citroen H Van. From prime patties to signatures such as the Hot Mess, consider this your burger bucket list, because your life is simply not complete until you've tried them all. Guaranteed to give you a severe case of the meat sweats.
To book, please click here. Alternatively, you can call us on 020 3747 1063 or email rumpus.room@sbe.com
Midsummer Evenings Well Spent in London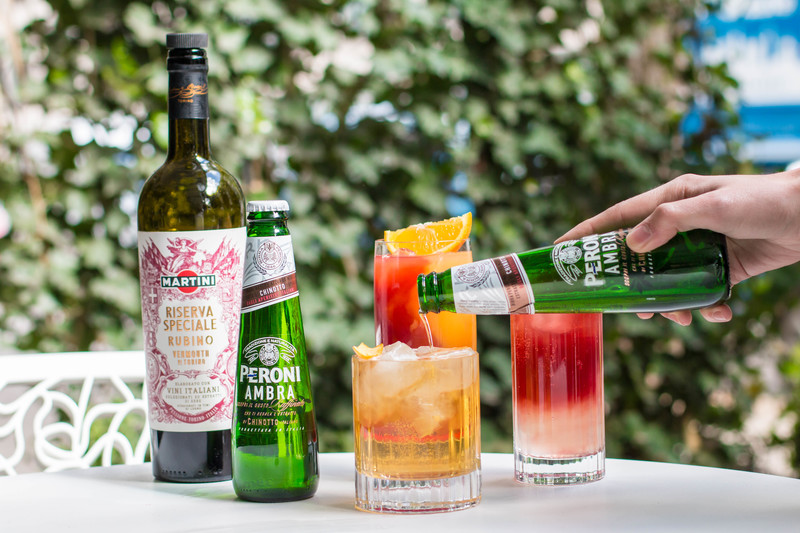 If the glorious sunny days and t-shirt tans are anything to go by, summer is well and truly on its way. Thankfully, we've got the perfect places for you to sit back and celebrate in.
Midsummer Evenings at Mondrian London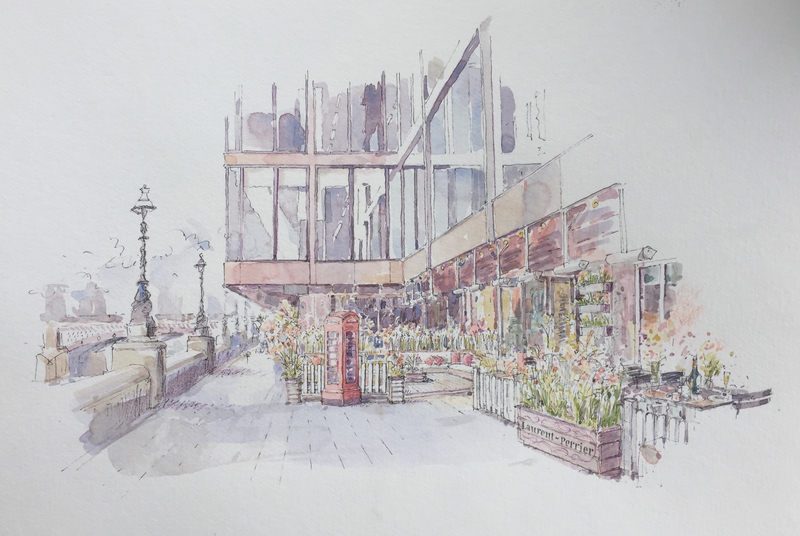 Popping-up for the duration of the summer, there will be a beautiful floral terrace sitting pretty outside Sea Containers restaurant, complete with mesmerising views and delectable dining. Opening on 2 May, this year's summer terrace will celebrate 50 years of Laurent-Perrier Cuvée Rosé, with a menu themed around the iconic rosé Champagne. With a myriad of florals echoing heady midsummer meadows, a pretty pastel pink theme and Thames-spanning views, this year's Mondrian London Midsummer Terrace is set to be one of the most Instagrammable destinations on London's Southbank this summer. Plus the Laurent-Perrier Champagne bar will be open Thursday – Saturday and is available for private hire as well as walk-ins to ensure that your weekend starts right.
Midsummer Evenings at Sanderson
At Sanderson, Berners Terrace is being transformed into London's very own Italian escape, in collaboration with Peroni Ambra and Martini Riserva Speciale. From 21 May to 30 September, let us entice you to take a step away from the hustle and bustle of busy Oxford Street in our sanctuary in the midst of the city. Sit back, relax and enjoy a selection of speciality beverages while soaking up the sun and embracing the natural surrounds, on a terrace brought to life by beautifully fragrant flowers and foliage. Berners Terrace will provide a serene haven for Londoners to escape the stresses of the city, where the Chinotto orange will not only be used in the cocktail creations. Join us and embrace the fresh fragrance from the fruiting trees, filling the terrace with the scent of summer as you unwind in a sea of seasonal plants. We're also transforming our iconic garden into a pink haven full of 50 flamingos and floral accents for the launch of the Laurent-Perrier Courtyard Garden. Plus our famous seated swing will become a throne for the Queen of Hearts, adorned with pink roses for the perfect Instagram moment. From 2 May to 26 September, tumble down the rabbit hole and enjoy our renowned Mad Hatters Afternoon Tea with a Cuvée Rosé twist. Escape into the captivating, whimsical world of our oasis of calm in the midst of the city and join us in celebrating the 50th Anniversary of Laurent-Perrier Cuvée Rosé Champagne.
RHS Chelsea Flower Show (22 - 26 May)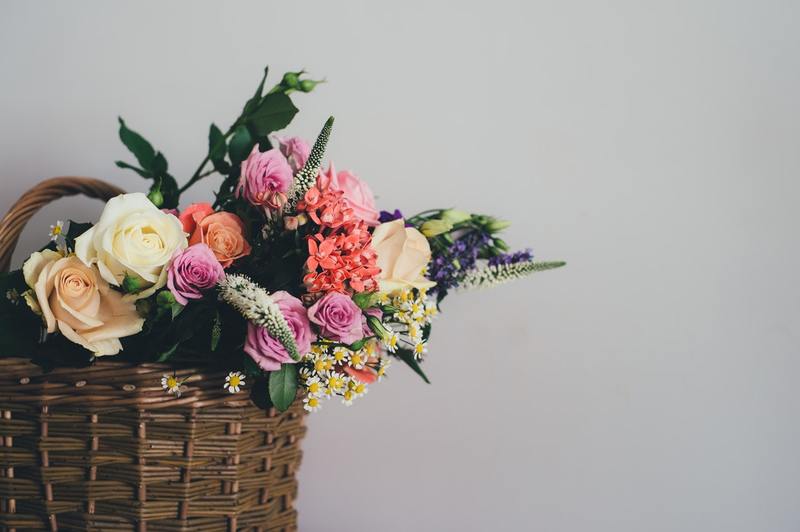 The event that blossoms more beautifully year after year comes into bloom this week - yes the RHS Chelsea Flower Show is here! It's no secret that the Chelsea Flower Show is renowned for being a feast for the eyes and the nose (that is, for anyone who doesn't suffer from hayfever) and this year's theme is 'Summer of Love'. Three guesses what this is inspired by (hint, it's bound to be a right royal affair)...
The Royal Wedding (19 May)
Still holding your breath that your invite to Harry and Meghan's wedding simply got lost in the post? Well, we're pretty sure that this might be the next best thing. Okay, so it's not quite the bank holiday we were all hoping for, but we're still determined to have a right royal knees-up.
On Saturday 19 May, head on over to Long Bar at Sanderson for our Royal Wedding Party. With live music from Monroe, a set from DJ London Haarlem, teamed with blue lighting creating that perfect ambience and a Royal Wedding cocktail, complete with Bombay gin, Earl Grey tea infusion, Pink Lady apples, maple syrup and Champagne for just £14. Plus there will be a bespoke wedding cake on display, made of mini royal cupcakes for you to sink your teeth into. So dress to impress and join us - we guarantee that you're in for a night to remember. And the fun doesn't stop there. If you're not a party goer but still want to enjoy a few cocktails, no fear. Join us in Blind Spot at St Martins Lane and try our signature Royal Wedding Cocktail. Come on, let's raise a glass (or two) to celebrate the nuptials of the year, because let's face it, this is exactly what Hazza would want.
Chin chin! To book The Royal Wedding Party at Long Bar please click here. To book a table in Blind Spot, please call our reservations team on 020 7300 5588 or email restaurant.resuk@sbe.com
Dandelyan World Botany Series (7 - 9 May)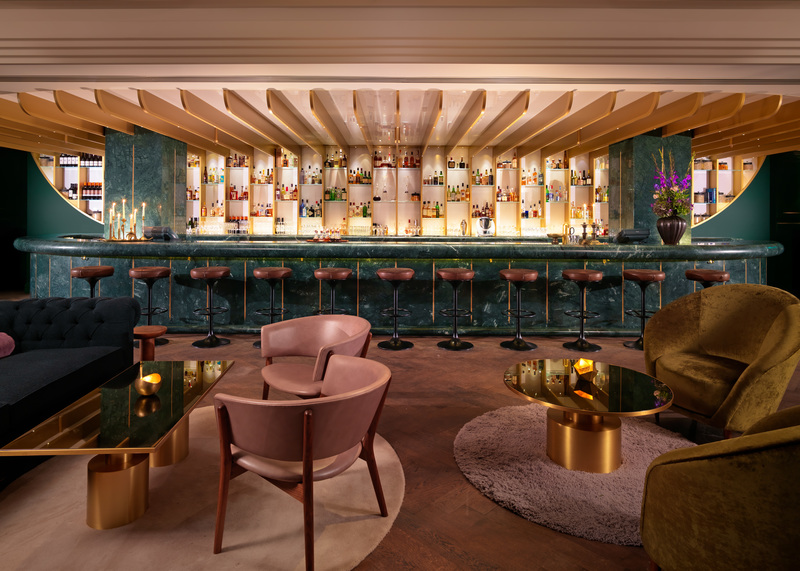 Throughout 2018, we will be welcoming a selection of world renowned bars through our Dandelyan doors, with an aim to merge different techniques and ingredients alongside like-minded and talented cocktail connoisseurs.
To kick start our exciting new series, we're welcoming the brains behind the critically acclaimed Swedish restaurant, Faviken, who recently launched cocktail bar pop-up Svartklubbe, with 5 uniquely curated cocktails. Dandelyan and Svartklubbe's shared ethos of carefully sourced produce and innovative techniques will culminate in a unique menu, which will be exclusively available from 7 - 9 May. The team will be bringing over a selection of native ingredients grown in the region of Jämtland such as, rowanberries, meadowsweet, Attika and woodruff, which they will look to incorportate into the menu.
Each collaboration will take place across four days, alongside our 'The Modern Life of Plants' cocktail menu. Bookable 30-minute tasting experiences will also be available, complete with all the top tips from the professionals from techniques to the ingredients behind the menu.
Reservations can be made for up to six guests and of course walk-ins are always welcome too. To book, please call 020 3747 1063.
World Cocktail Day (13 May)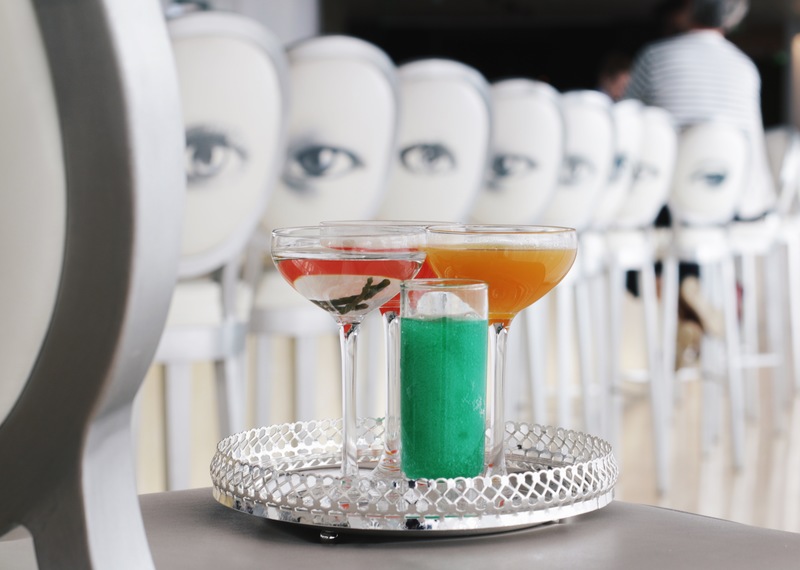 So many cocktails, so little time. But don't panic - we've pulled together the most dazzling drinks to help you celebrate World Cocktail Day in style. Head on over to Long Bar and treat yourself to a Flight to Sanderson. A tipple with a twist, made up of four mini cocktails - Champagne Sorbet, Bernard, Tonton and The Great Wave, which you can sip on in style for just £19. It's no secret that Blind Spot has some of the best tantalising tipples in the business, so take a break from your busy day and celebrate by sampling some of the coolest concoctions and classy cocktails in London. After all, you can't buy happiness, but you can buy cocktails and that's kind of the same thing right?
National Burger Month (1 - 31 May)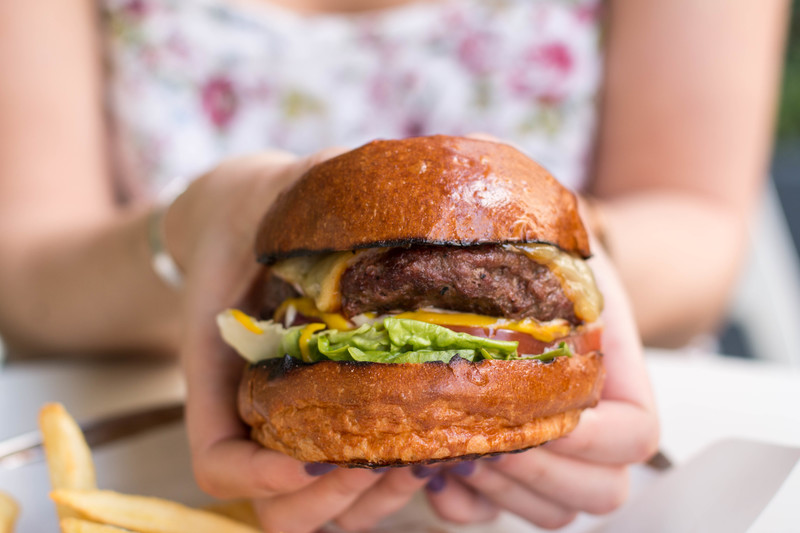 National Burger Month is upon us and we are set to celebrate all month long, with the most scrumptious, juicy burgers in the city. We're embracing the burger boom and getting down n' dirty this month with Sanderson's Filthy Burger to celebrate at Long Bar. Everything from the beef short rib and brisket to the fresh-ground chuck makes this patty unashamedly meaty, complete with a helping of bone marrow for that extra flavour and juiciness. Topped with cheese, lettuce, tomato, red onion, ketchup and mustard, served in a fresh brioche bun and a side of fries. for just £18, this winning combination is not one to be missed. Got beef? The get ya buns out and relish in National Burger Month with some of the best baps and prime patties in all of the land. Join us in The Den and induldge in our Beef Sliders, topped with Swiss cheese, lettuce, tomato and gherkin for just £16. Three juicy, bite-sized, meaty marvels, that are bursting with flavour - perfect to enjoy with your pals. And don't forget that there's Tuesday Takeover's with Burger & Beyond to devour in Rumpus Room too!
Let the burgermania begin.
National Doughnut Week (12 - 19 May)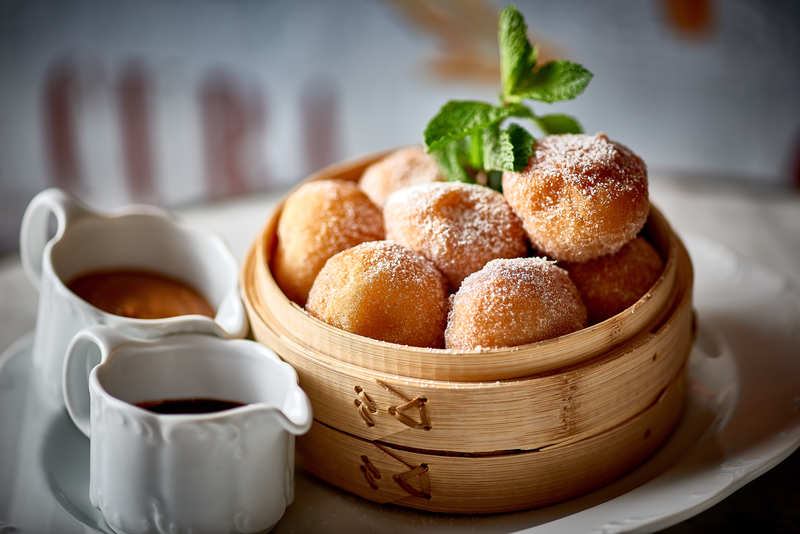 It's National Doughnut Week - the most mouth-watering week of the year (as if we needed another reason to enjoy copious, deep fried balls of pure joy). To honour the humble, yet delicious doughnut, we will be offering complimentary Mexican Doughnuts in Asia de Cuba. Yep, you heard that right. Simply join us for a spot of lunch or dinner and order a minimum of 2 courses from our à la carte menu and treat yourself to some of our Mexican Doughnuts. Then unleash your inner Insta guru and upload an amazing picture of them to your feed. Once your picture has been uploaded, show your waiter and voilá - doughnuts on the house! Donut forget to tag us!
To book, please call restaurant reservations on 020 7300 5588 or email restaurant.resuk@sbe.com
Craft Week (9 - 13 May)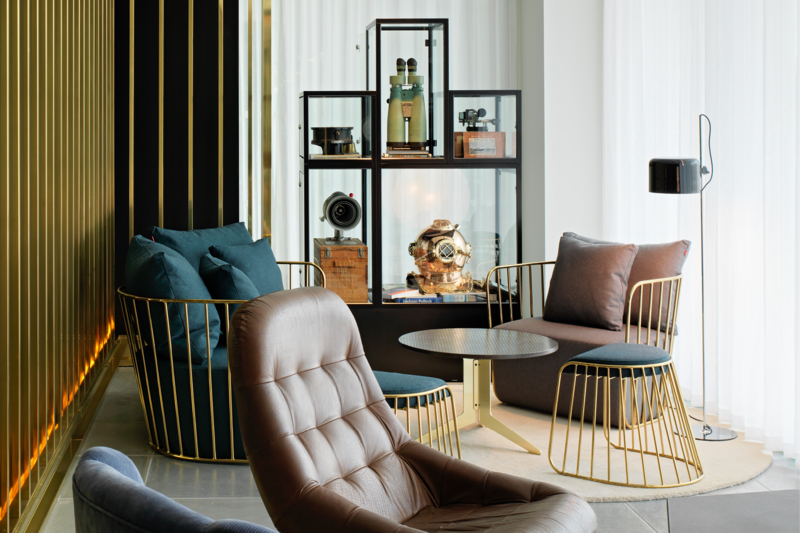 With London Craft Week returning to the capital next month (9-13 May 2018) and a heightened interest in craft and design, South Bank's hottest design hotel, Mondrian London, will be hosting a series of exciting workshops and talks encouraging guests to release their inner artist and creative mind.
Taking place over four days from Tuesday 8 May to Friday 11 May, the series of workshops will be held in The Den and include hands-on classes from creative brands The Makery, Poppy's Papercuts and Yoga Life Drawing as well as an exclusive talk in the studio hosted by the British Fashion Council, featuring fashion designers Christopher Raeburn and Bethany Williams with founder of The Sustainable Angle, Nina Marenzi, in conversation with Frances Corner OBE, Head of London College of Fashion.
For more information or to book, please click here
BAFTA TV Awards (13 May)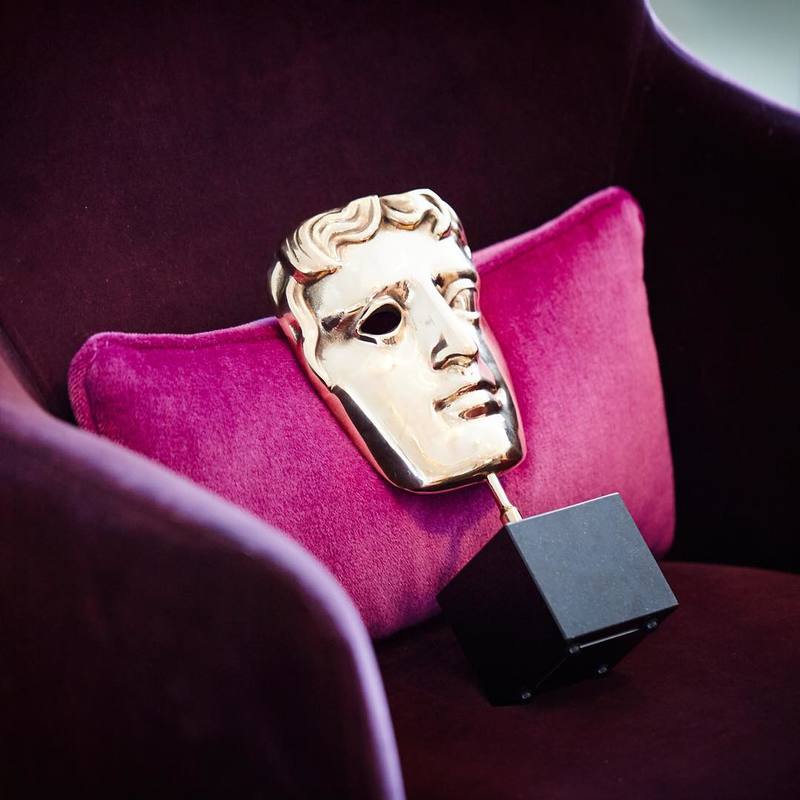 Will Love Island sweep the board? Who will be top of this years best dressed list? What will be crowned the winner of Virgin TV's Must-See Moment? Don't forget to tune into the BAFTA TV Awards on Sunday 13 May. We'll be on the edge of our seats...
Let London take you to the land of love this February
01.18.19January 18 2019 /
12.13.18December 13 2018 /
This is not a drill.
12.12.18December 12 2018 /