March 01, 2017
"Beware the Ides of March", or so the saying goes. As far as we can see, there's nothing to be wary of here (unless you happen to have a fear of life-sized super heroes made entirely out of Lego, in which case definitely stop reading now). Check out our guide to the month ahead, including ideas for treating Mum on the 26th March, a particularly instagrammable new exhibition at the hot-right-now gallery Victoria Miro, and the first appearance of American Gothic outside of the USA. Plus, there's a brand new Hotel Chocolat Afternoon Tea launching at St Martins Lane which promises to serve unlimited salty caramel hot chocolate. Let your inner Augustus Gloop reign.
The Art of the Brick: DC Superheroes, South Bank (From March 1)
Super Heroes and Super Villains have landed on the South Bank. Created by legendary LEGO® artist Nathan Sawaya, this contemporary art exhibition uses nearly 2,000,000 bricks to create large-scale sculptures of Batman, Superman, Wonder Woman, The Joker and Harley Quinn.
Now you can "Live Like a Superhero" with our exclusive room package at Mondrian London. Enjoy overnight accommodation, followed by breakfast fit for The Hulk, and tickets to The Art of The Brick: DC Super Heroes exhibition. Book here.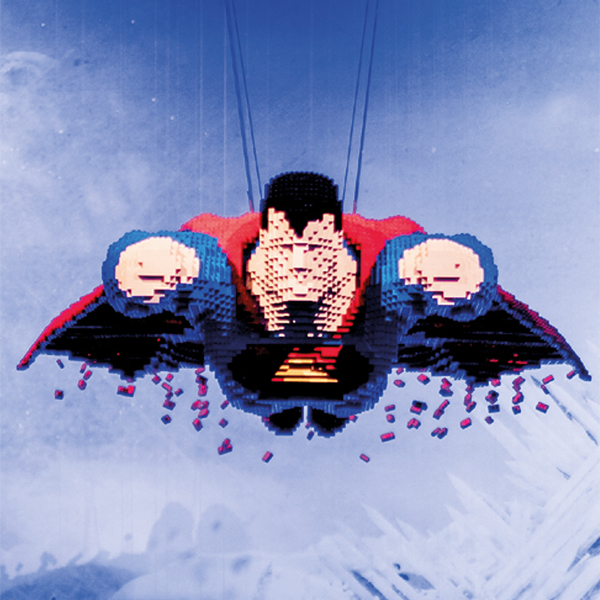 The House of Holi, Devonshire Square (7th - 18th March)
Step into the madness at the House of Holi for thirty minutes of spectacular paint-throwing, to mark the renowned Indian festival of colour. You can enjoy an array of colourful Holi cocktails, sip on Kingfisher beers and feast on delicious dishes from the vibrant-five course Holi menu. Don your protective white suit and prepare for bursts of fluorescence.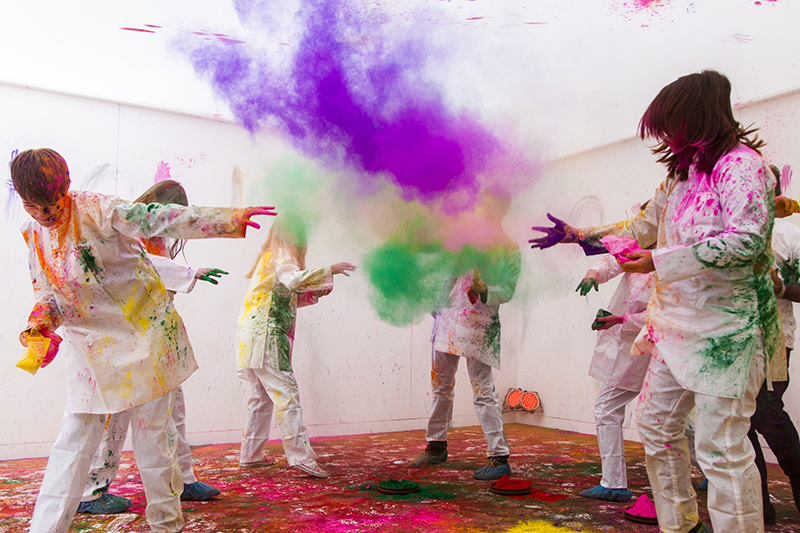 Chocolate Dreams Afternoon Tea with Hotel Chocolat, St Martins Lane (1-31 March)
Calling all chocolate lovers. St Martins Lane has created a brand new and exclusive "Chocolate Dreams" Afternoon Tea in partnership with British cocoa growers Hotel Chocolat. For the month of March only, you can indulge in a selection of specially crafted chocolate treats and an indulgent hot chocolate menu. Choose from Classic, Milky or Salted Caramel Hot Chocolate.
Served daily from 12-5pm in The Den at St Martins Lane. £40 per person, with unlimited hot chocolate.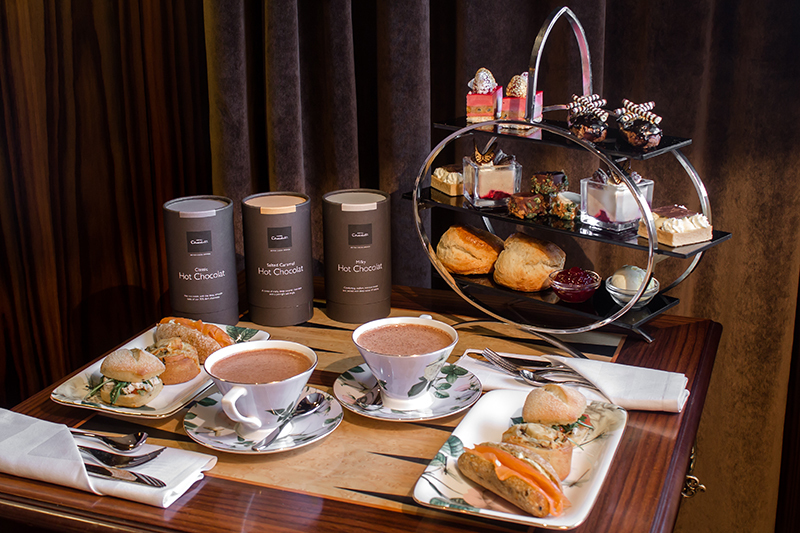 Do Ho Suh Passage/s at Victoria Miro (until 18th March)
There's a timely and relevant message to be found in Do Ho Suh's latest exhibition at Victoria Miro. The artist says, "I see life as a passageway, with no fixed beginning or destination. We tend to focus on the destination all the time and forget about the in-between spaces." To further explore the concept of transience, Do Ho Suh has recreated doors, studios and corridors from his nomadic past, focussing on the forgotten spaces which get you from point A to B. Our recommendation: take the time to explore the exhibition at Victoria Miro this month and journey through the rooms without a thought for the clock or where to go for lunch afterwards. More information here.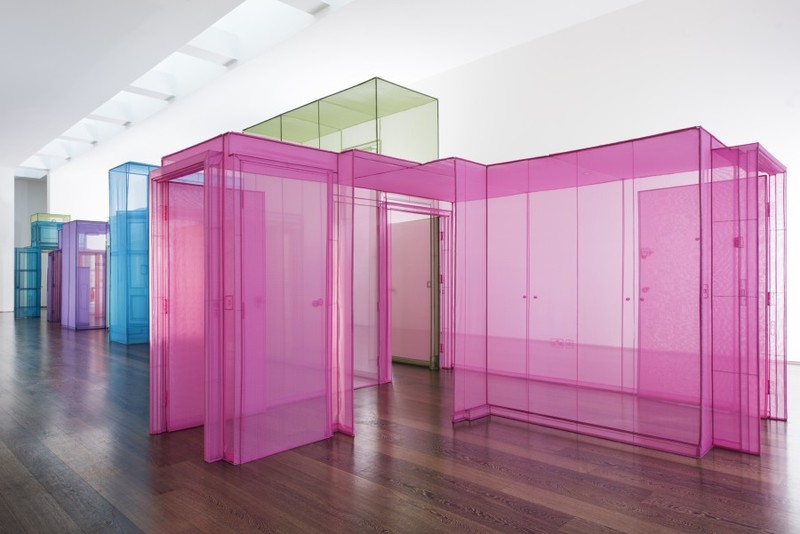 Mother's Day (26 March)
First things first: Don't even think about letting her cook. We'll be rolling out the red carpet for her at our restaurants this Mother's Day, so start planning the mother of all Mothering Sundays at one of our London hotels.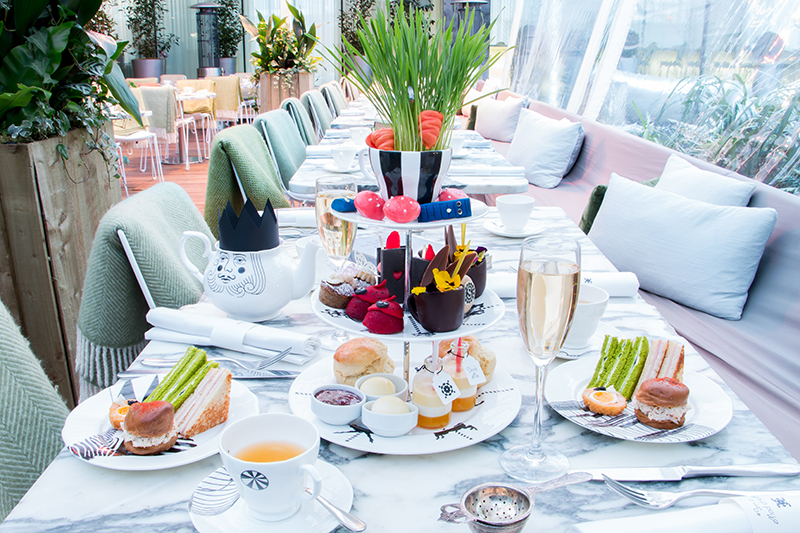 Drink up: The Beer Edit (16th - 18th March)
A three day event jam-packed with bars, brands and your chance to see beer in a whole new light, The Beer Edit is going to be THE beer highlight of 2017. Taking over Oval Space in East London, you'll find an incredible beer village so you can get merry with your friends, make a beeline for your favourite tipple and discover new beers to fall in love with. Hop to it!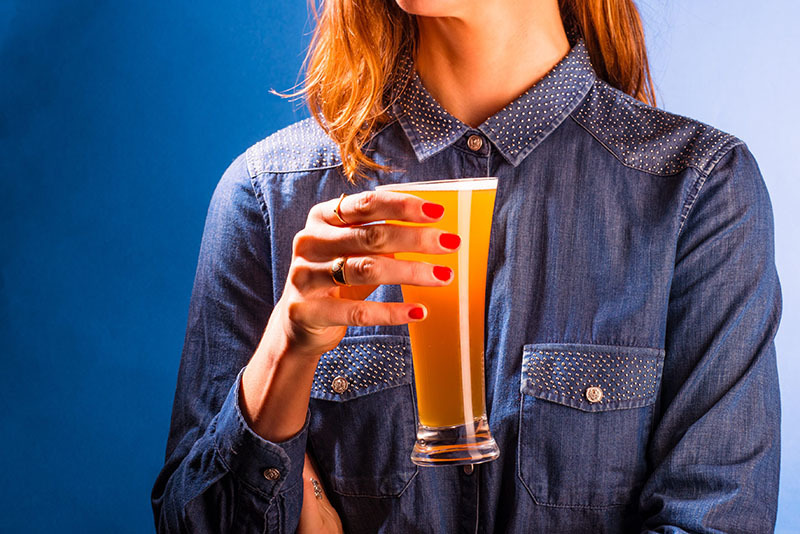 America After the Fall: Painting in the 1930s, Royal Academy (Through 4 June)
The Royal Academy have collected 45 truly iconic works to paint a portrait of this time in American history, with works by Jackson Pollock, Georgia O'Keeffe and Edward Hopper. The undisputed highlight will be Grant Wood's iconic American Gothic (1930), which has never left North America before. Plan your visit here.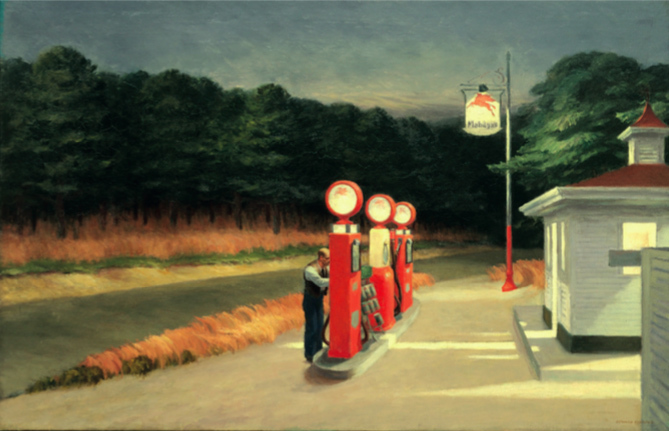 Edward Hopper, Gas, 1940. Oil on canvas, Collection of Museum of Modern Art, New York.
Trust us, the holidays will come around quicker than you think.
11.01.17November 1 2017 / Local Guides
It's official… clocks have gone back and the silly season is almost upon us.  Almost.
11.01.17November 1 2017 / Local Guides
September may mean the end of summer, but that doesn't stop a creative month of art, design and culture in London.
09.04.17September 4 2017 / Local Guides