July 01, 2019
With so much going on in July, it can be difficult to know exactly where to start. Tennis galore, Pride events, and al fresco dining options like no other - we're big fans of this sunny month. So whether you're looking for the best place to party or just looking to kick back and enjoy the sun, we've put together a guide of the best locations to visit this July in London.
Pride in London (until 7 July)
With London Pride already in full swing, it's simply a question of how you can fit all of the events into your calendar. On Saturday 6 July, thousands of people will take to the streets of Central London to join in with the Pride Parade festivities. Starting at 12pm on Portland Place, the parade will make its way through the city before finishing on Whitehall. For a party filled with music and theatre performances, make your way to Trafalgar Square to experience the Pride hotspot of the day before making your way up to St Martins Lane to continue the celebrations.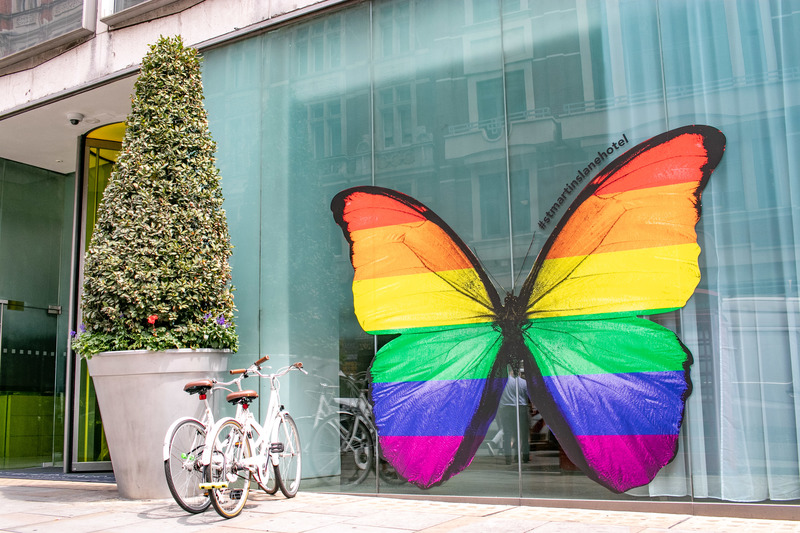 Have a photo outside one of our Instagram moments and enter into the Costa del Soho for a Gayzpacho party featuring Go-Go dancers, Tomatina wrestling and a turn from London's hottest drag queens. Immerse yourself in Spanish euro-pop and clap loudly to Flamenco between 4-9pm.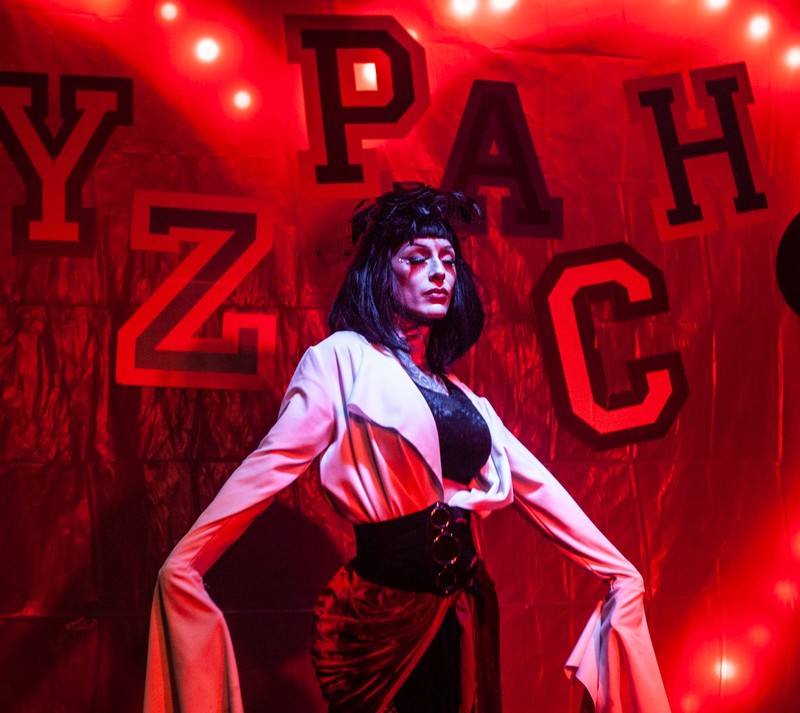 Partying not your thing? Head to the bar in St Martins Lane Kitchen for a taste of our Jubilee Passion cocktail available until 7 July. In honour of Stonewall's jubilee, we've created a colourful, layered cocktail made of Ketel One vodka, Koko Kanu and green tea syrup. Garnished with maraschino, strawberry and passion fruit caviar, this tasty fruity cocktail isn't one to be missed.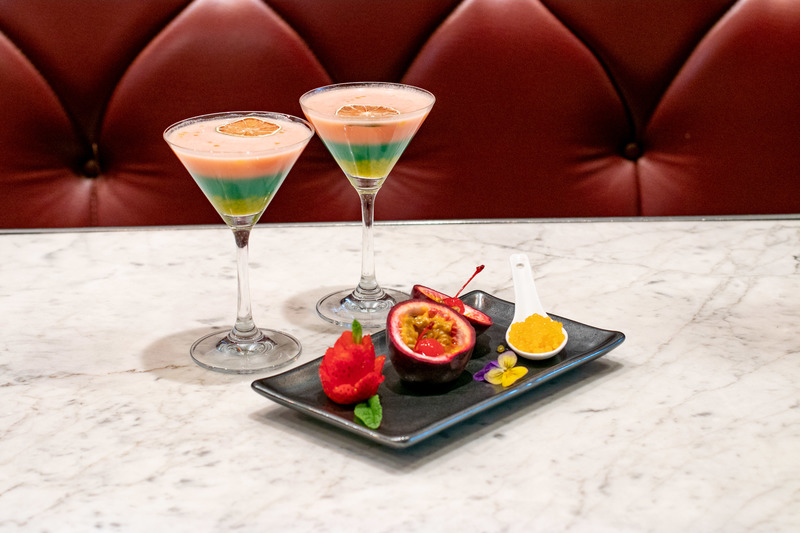 To book your table, please call 020 7300 5500 or email london-guestservices@sbe.com
USA Independence Day (4 July)
Is there a better way to indulge in everything that you love about the good ol' US of A than by celebrating the 4 July? We think not. Americans are a patriotic bunch, and considering sbe's transatlantic roots, it seems only right that we celebrate the holiday in true American style.
When it comes to Sanderson's Filthy Burger, there's no messing around. From the beef short rib and brisket to the fresh-ground chuck makes this patty unapologetically meaty, complete with a helping of bone marrow for that extra flavour and juiciness. Finished with lettuce, tomato, red onion, pickles and a side of fries, for just £18, this winning combination is not one to be missed this Independence Day.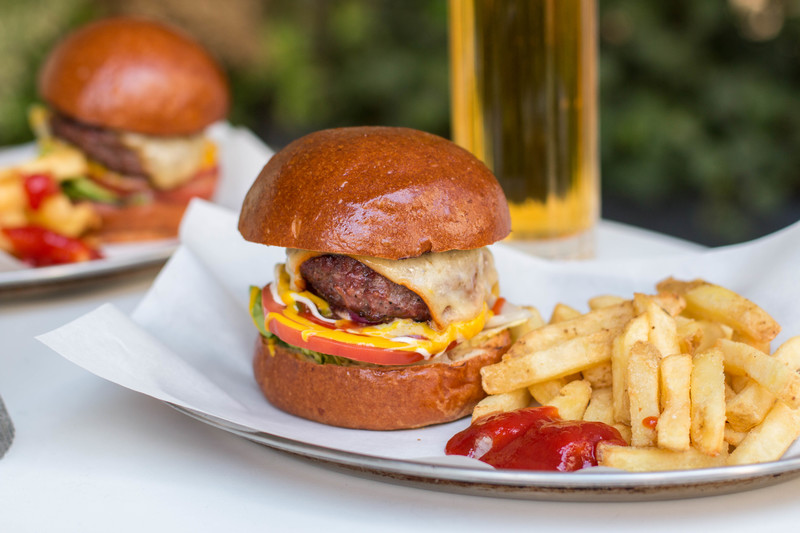 To book or for any special requests, please call Restaurant Reservations on 020 7300 5588. Alternatively you can email london-guestservices@sbe.com
Alternatively, embrace your inner Yank with a New York City cocktail in Blind Spot at St Martins Lane. Composed of Bulleit whiskey, infused nuts, Campari, chocolate bitter and Punt e Mes vermouth it'll leave you feeling like Frank Sinatra as he sings his greatest hit.
Wimbledon (1-14 July)
The time has come to welcome the arrival of strawberries and Champagne, jugs of pimms, and not forgetting the all-important scones with jam and clotted cream. Bring on the patchy sunburn for the return of another British summertime staple: Wimbledon.
Whether you're a serious tennis fanatic or you're just in it for the Pimm's, our Wimbledon Dessert at Sanderson is a must this summer. Shaped like a tennis ball, the limited edition sweet treat features a pistachio and desiccated coconut shortbread with a yuzu marshmallow and lemon mousse cake. Priced at £11, this summery sensation is pretty hard to resist.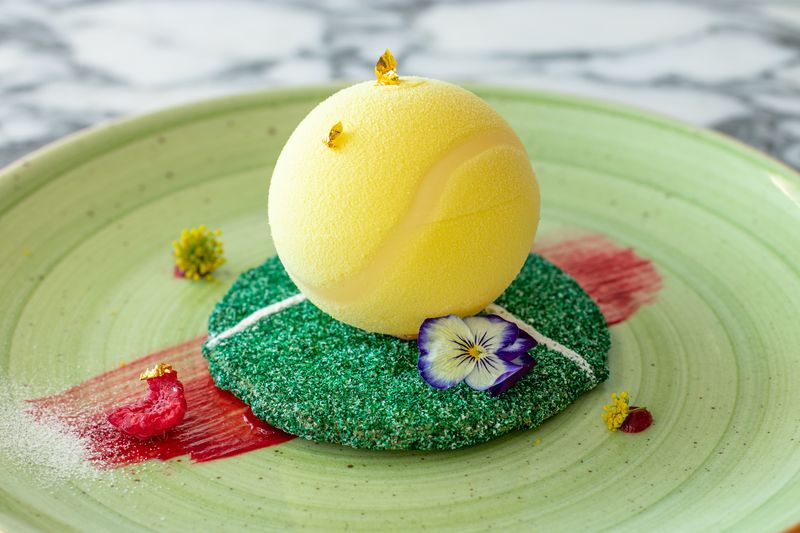 To book, please call our reservations team on 020 7300 5588 or email london-guestservices@sbe.com
St Martins Lane Bontanical Wellness Suites (until September)
Rest and recharge in one of St Martins Lane's botanical oases. Transformed by Michael Perry, otherwise known as Mr Plant Geek, the rooms have blossomed into a calming micro-environment filled with lush foliage, air-purifying plants and edible varieties.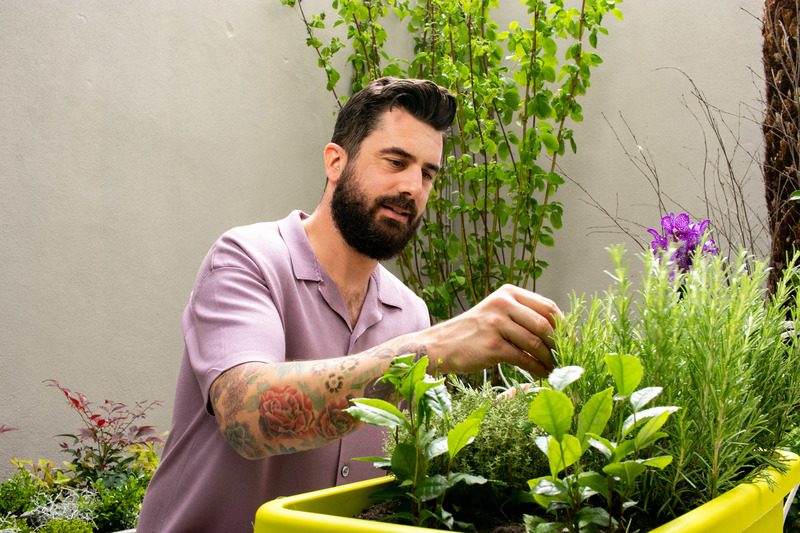 To book our Botanical Wellbeing Rooms, please contact our reservations team on 020 7300 5500 or alternatively, email smlreservations@sbe.com
Al Fresco Dining (until September)
There's no better way to enjoy summer in Central London than by taking it in with a cocktail in hand on a summer terrace.
From a tropical Courtyard Garden with Veuve Clicquot to the countryside vibes on Berners Terrace with Bombay Sapphire's English Estate gin, Sanderson has a whole host of limited edition cocktails and small plates available for the summer period.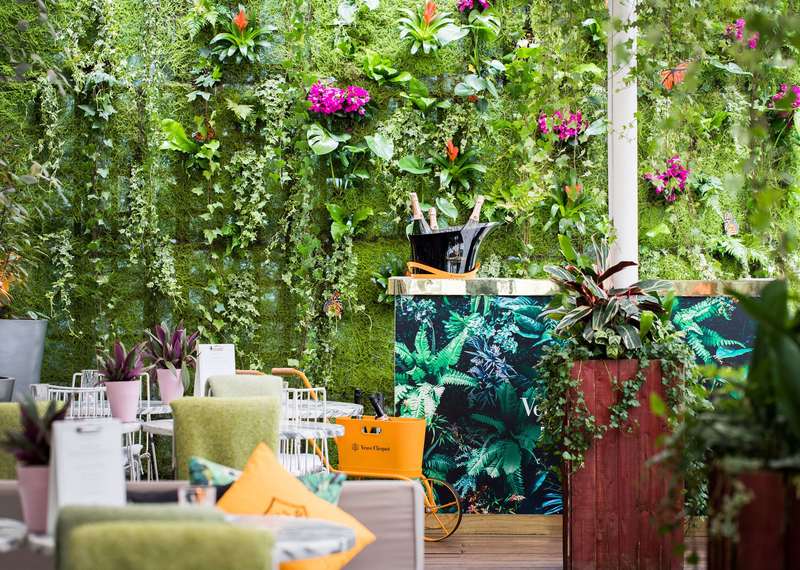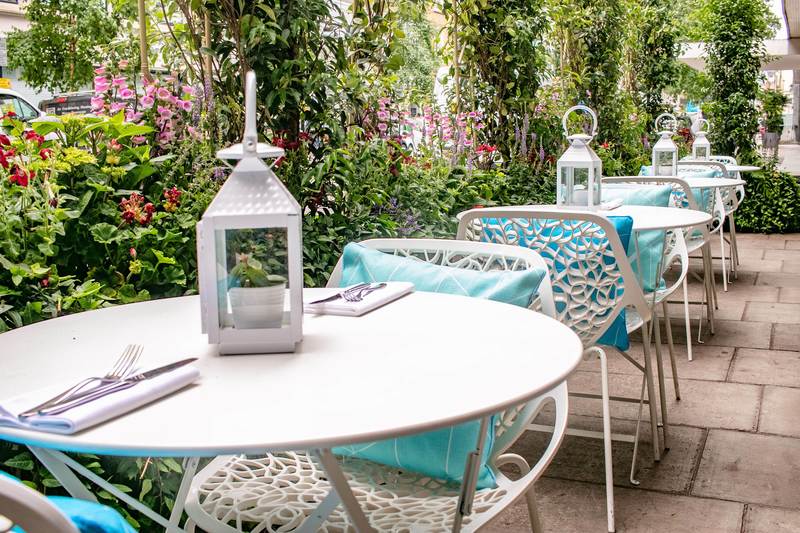 If you're going to be in the Covent Garden area, why not check out The Den's summer terrace in partnership with Veuve Cliquot. Adorned with tropical greenery and some exclusive dishes and cocktails, The Den Terrace is a summer destination which shouldn't be missed!
To book or for any special requests, please call Restaurant Reservations on 020 7300 5588. Alternatively you can email london-guestservices@sbe.com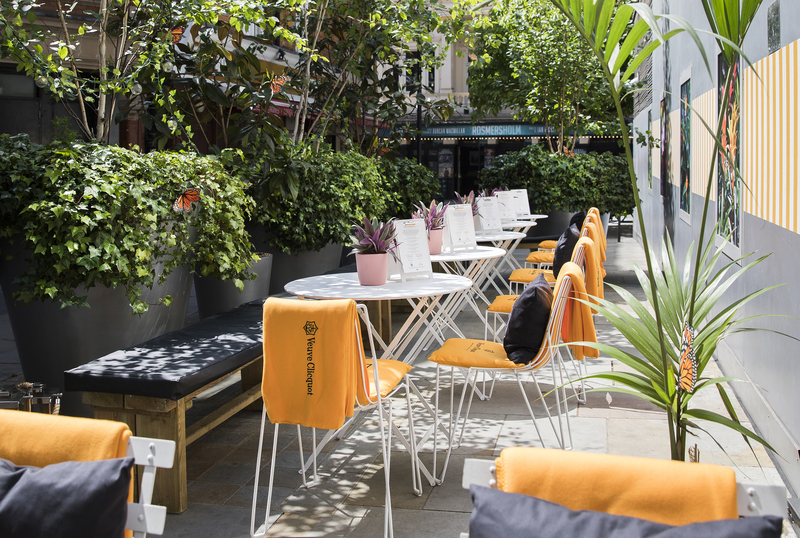 To book your table, please call 020 7300 5500 or email london-guestservices@sbe.com
20th century Parisian bohemia right in the heart of the West End
02.26.20February 26 2020 / Local Guides
01.28.20January 28 2020 / Local Guides
New Decade, New Adventure
12.31.19December 31 2019 / Local Guides