January 01, 2019
January is the month of resolutions, breaking resolutions, setting ourselves challenges and trying something new. Whether it's retail therapy, fitness or culture you're looking for, we have something of everything.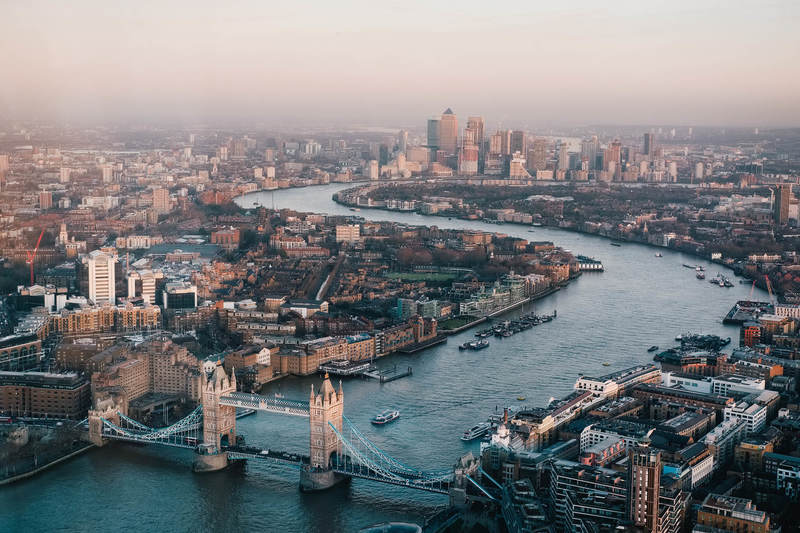 Retail Therapy
You've gifted everyone else at Christmas, now it's time to treat yourself.
With sales booming across London, this is the time to visit and discover London…and pick up a bargain or two! Roam around Covent Garden and Seven Dials before making a stop at St Martins Lane to savour a spot of Afternoon Tea in The Den. It's the sweetest recovery before you embark on round two of retail therapy…. and did we mention you can enjoy 25% of Afternoon Tea every Sunday to Friday this January?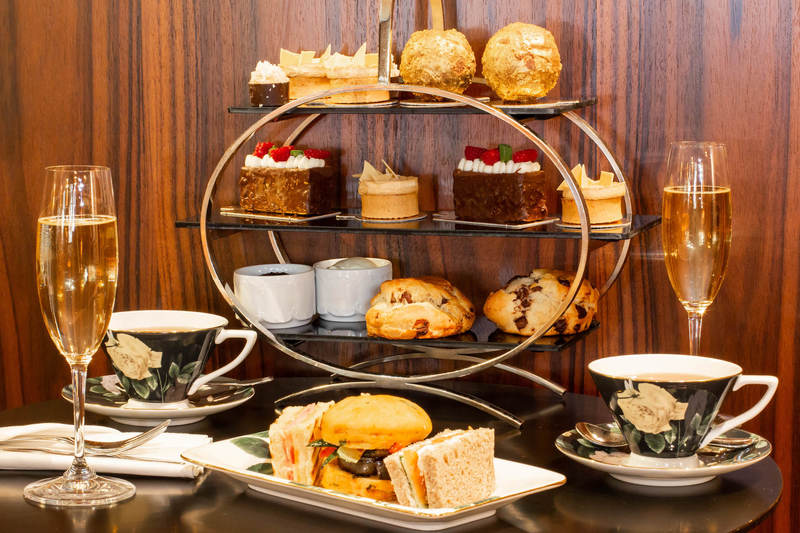 Head over to Oxford Circus, where again you will be spoilt for choice. Bond Street, Oxford Street and Regent Street provide an abundance of retailers offering fashion, beauty, technology and much, much more. Once you've snapped up your favourite items, take your seat in Long Bar at Sanderson and rejoice in the successes of the day.
Outfit of The Day
With London Fashion Week Men's taking place 5-7 January, discover all the new trends to guarantee you look your best for 2019.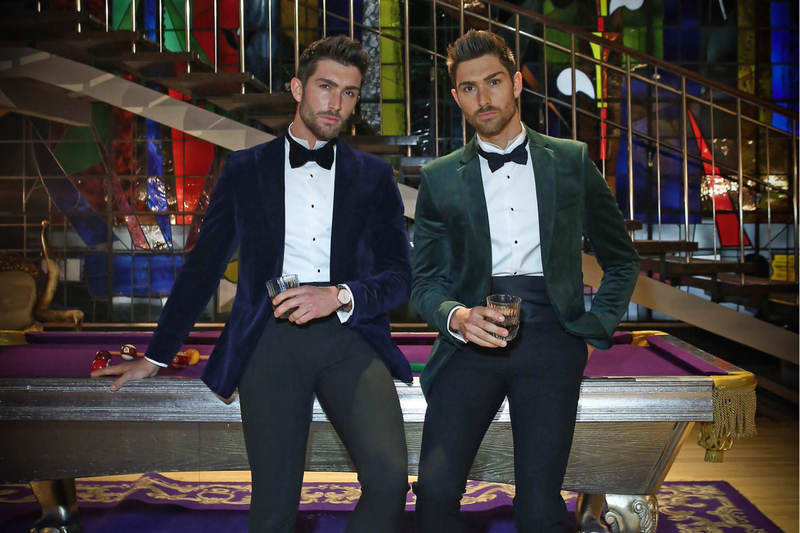 Train, Sleep, Repeat
This January Sanderson has partnered with ground-breaking nutritional supplements brand, Innermost, to embrace a healthy start to the new year. Sanderson will be incorporating Innermost into the hotel with an exclusive Penthouse Pilates programme. The classes will be held in intimate groups of 8 under the instruction of Jay Webb, who works as lead Pilates instructor at both The Refinery and BLOK. Priced at £20, the class will include an Innermost smoothie to enjoy at the end to make the most of the session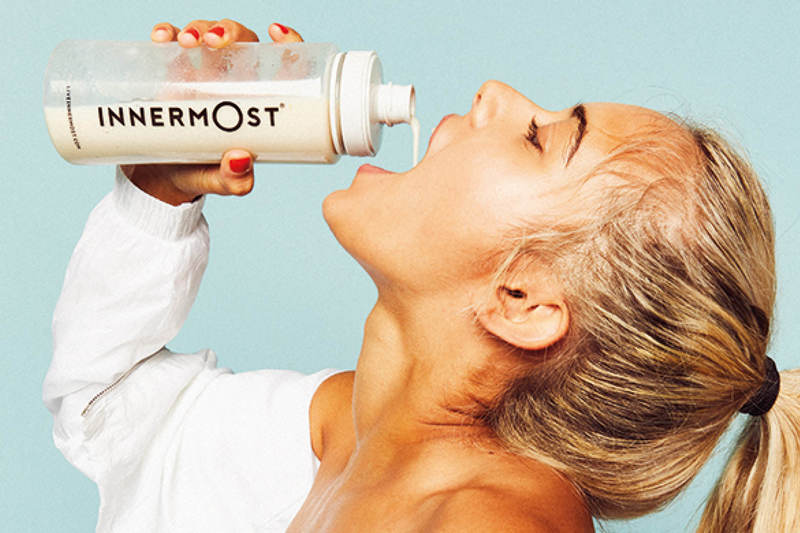 Innermost products will also be available as part of the breakfast protein menu at The Restaurant at Sanderson. Exclusive dishes on the menu will all use Innermost proteins, such as The Fit One, The Health One and The Health Plus, the latter two being vegan options. The healthy and protein-rich options will include Banana Protein Pancakes and Protein Coconut Yogurt. Guests will also be able to order an Innermost smoothie, with a choice of the Super Kale Smoothie or Ginger Detox Smoothie. Healthy options are not limited to The Restaurant, with Sanderson offering a bespoke bedroom package where guests will be invited to choose the Find Your Innermost package which will include the protein breakfast and smoothie at The Restaurant, as well as an Innermost shaker bottle alongside one of their single serve pouches of protein. This will allow guests to continue the Innermost philosophy following their stay and throughout 2019.
St Martins Lane has partnered with former GB swimmers, Charlie Turner and Lee Forster, founders of Neat Nutrition, together with nutrition coach Phoebe Wynn-Jones, to deliver a high-in-protein menu in Asia de Cuba this January. Dishes include Breakfast Egg White Frittata, High Protein Vegan Breakfast Quinoa, and Protein Banana Bread & Greek Yoghurt. And if that isn't enough, a selection of Neat Nutrition shakes will also be available using Whey Protein Chocolate, Whey Protein Vanilla and Vegan Protein made from Hemp and Pea.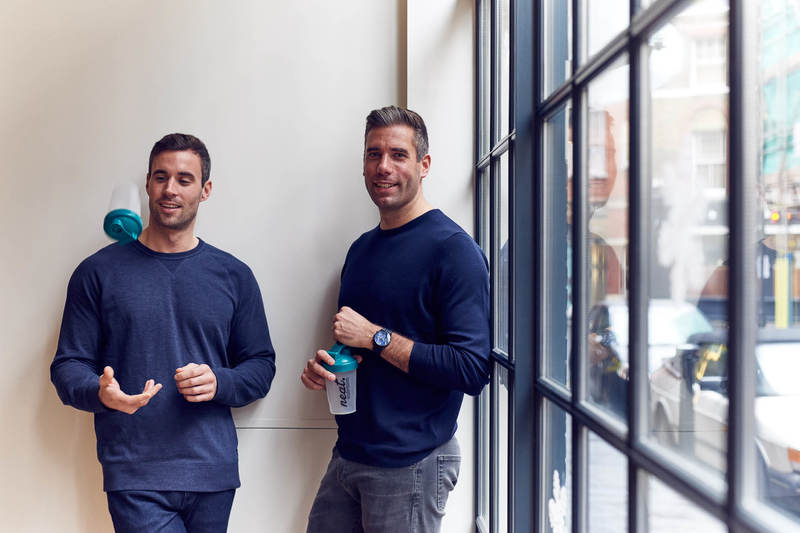 The health kick isn't limited to Asia de Cuba, with dishes and shakes also available to guests on the In Room Dining menu. If you need a snack on the go, check out the Neat Nutrition bars available to purchase from the guestroom mini bar. Enhance your Neat Nutrition experience with an overnight stay - book the Feeling Neat package and enjoy complimentary access to Gymbox St Martins Lane, Neat Nutrition breakfast and smoothie, and a Neat Nutrition gift to take home.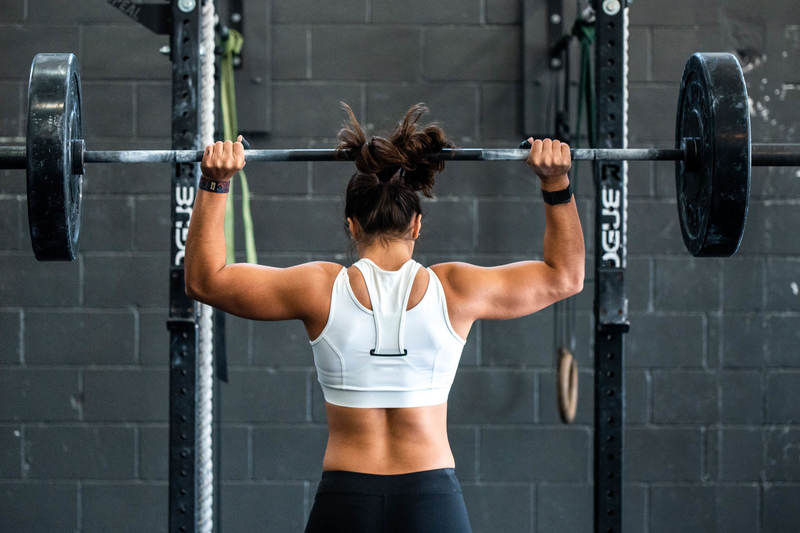 The Wellscene's Flow-In-The-Dark yoga is back and to kick off the year Jonelle Lewis brings the R&B edition on Friday 18 January 2019. Expect a sweaty and fiery start to the class, followed by some well-deserved restorative poses to stretch out weary muscles and wind down the body. Jonelle's contagious energy and warmth will encourage you to explore your limits and try out poses that seemed out of reach before. She'll be giving modifications where appropriate, so the class is open to newbies and advanced yogis alike. For tickets, click here.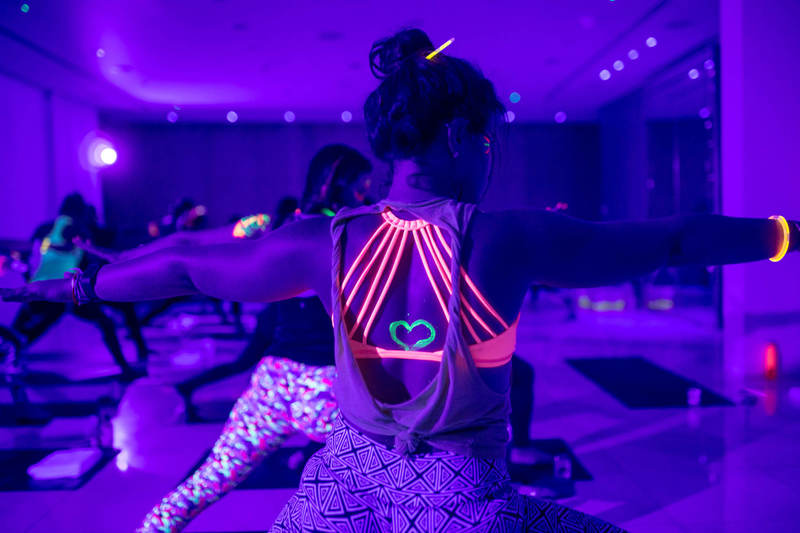 One For The Food Lovers This January
Asia de Cuba is treating all food lovers by offering 50% off food when lunching or dining from the a la carte menu and ordering a minimum of 2 courses. One word… delicious!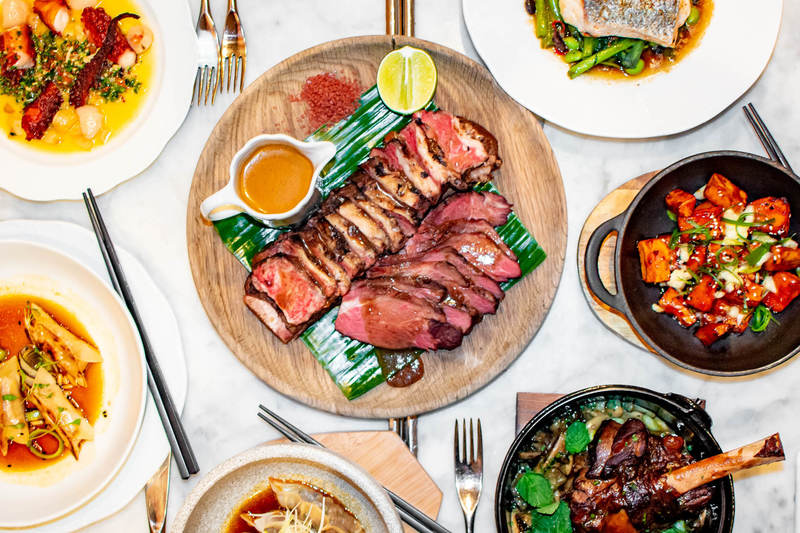 The Restaurant at Sanderson is calling all foodies. Wave goodbye to the January blues and enjoy 50% off food from Sunday to Thursday for lunch or dinner (minimum of 2 courses from the a la carte menu). What are you waiting for? Call some friends and make it a date.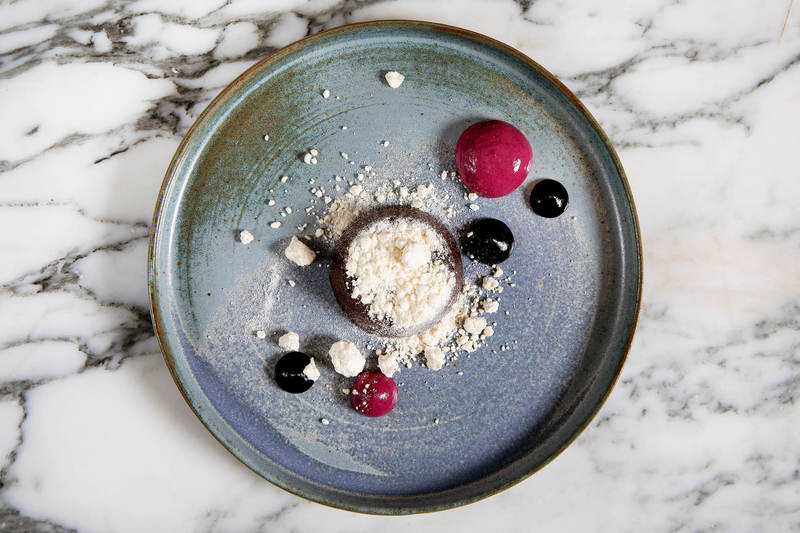 Inspired by The World of Dance
The romantic tragedy of Manon takes centre stage at the London Coliseum 16–20 January 2019. Manon is caught between extravagant riches and the distress of poverty and as the story unfolds, we wait to see what choices she makes. Fortunately for you, the only choice you will have to make is whether you have a pre or post theatre drink in Blind Spot. Tough choice.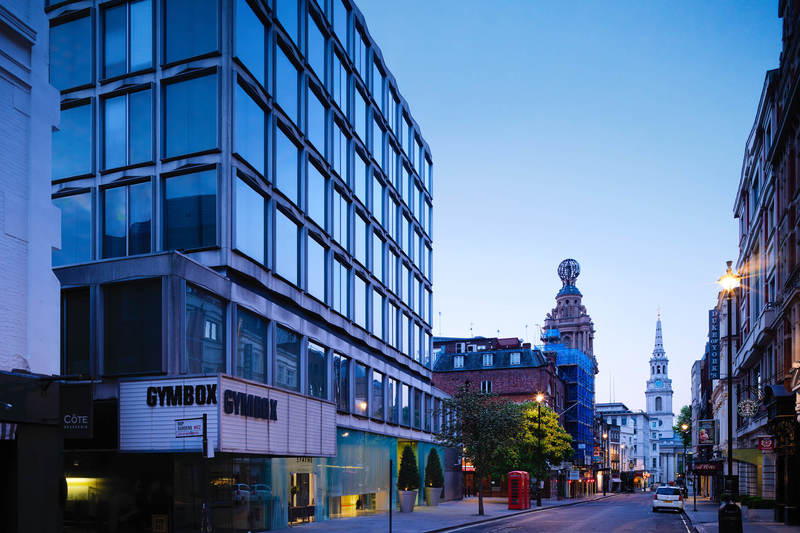 If Manon leaves you hungry for dance, waltz over to Danceworks London and try out something new. From ballet to tap to street, the range will definitely keep you on your toes throughout the year.
Art Journal
Make 2019 the year you discover your love for art.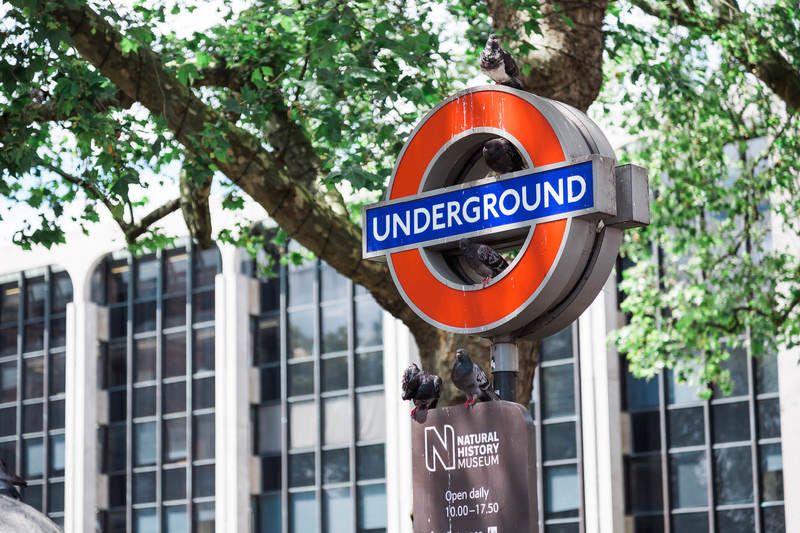 To start you off, here are some of our favourites to visit this January:
London Transport Museum – Poster Girls – Until 13 January
National Portrait Gallery – Taylor Wessing Photographic Portrait Prize – Until 27 January
Tate Moden – Anni Albers – Until 27 January
The National Gallery – Mantegna and Bellini – Until 27 January
The National Gallery – Rachel Maclean: The Lion and The Unicorn – Until 3 February
V&A Museum – Fashioned from Nature – Until 27 January
Looks like January will be a busy month…
New Decade, New Adventure
12.31.19December 31 2019 / Local Guides
Upcycling Design At It's Most Festive
11.27.19November 27 2019 / Local Guides
Seven Days, Seven Films, One Hotel
11.18.19November 18 2019 / Local Guides