December 28, 2016
Ah, January - the month of resolutions and new resolves. Whether you're planning to sweat out your last year's sins at a glow-in-the-dark yoga class, celebrate other cultures or make your style just that much slicker, it's all happening in London this month.
Magical Lantern Festival (19th January - 26th February)
A spectacular fusion of art, heritage and culture, take in illuminating outdoor installations of beautifully sculpted lanterns. In celebration of the Chinese New Year of the Rooster, the theme for this year's festival is Explore the Silk Road. Visitors will discover magnificent life-sized and oversized lantern scenes representing this historical and significant cultural route that bridges Europe and Ancient China. Beginning with a 15 metre-wide lantern of London's, visitors will follow a trail around the park and gardens exploring amazing giant lanterns in all shapes and sizes, from wildlife and nature to animals and architecture.
Magical Lantern Festival, Chiswick House Gardens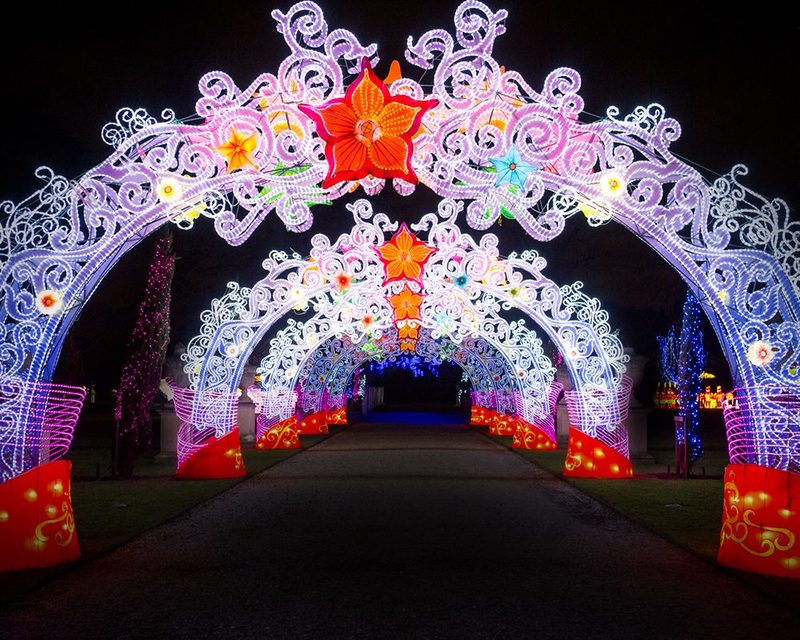 Winter Lights at Canary Wharf (16th - 27th January)
Another way to brighten up January, discover the 30 stunning light installations throughout Canary Wharf. Created by some of the most innovative artists and designers of today, these sculptures, structures and installations are presented in different forms of light technology. Together, the artists represent four continents from across the world, with installations that are interactive, performance art or visual spectacles to be admired. With something for everyone, the installations and lights come alive just after dusk (around 4pm), so head over on a dark January evening to experience inventive and spectacular light effects and sculptures that will illuminate the Canary Wharf skyline.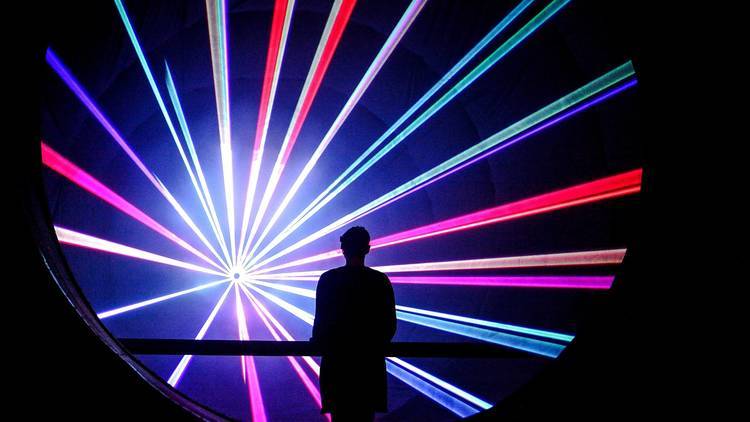 The Wellscene Flow in the Dark Yoga (12th January)
Start the New Year as you mean to go on with The Wellscene as they take up residence at St Martins Lane. Unlike most other yoga classes, the space will solely be illuminated by black light. To make things extra spectacular, we have a graffiti art wall and we'll be handing out glow sticks when you arrive. We even have UV face paint if you're up for it! Want to join in? Book your tickets here and we'll see you on the mat!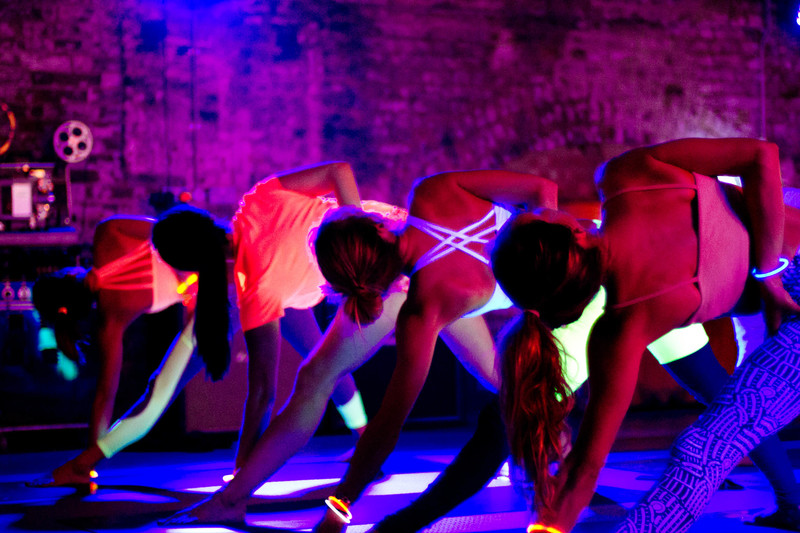 Chinese New Year Celebrations (29th January)
Ring in the 'Year of the Rooster' at London's huge Chinese New Year celebration, which will fill most of the West End with music, acrobatics, family acitivites and much more. With a grand parade setting off from Trafalgar Square, weaving it's way through to the buzzing heart of Chinatown, don't miss the lion dance teams leading the festivities. Wardour Street and Gerrard Street will be brimming with craft stalls, Chinese food stands and traditional dance performances, while a stage on Shaftesbury Avenue will showcase local up-and-coming talent from the community. Kung Hei Fat Choy!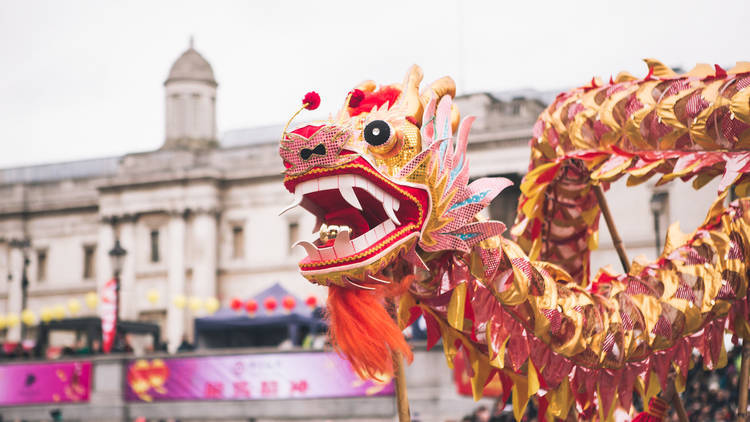 London Fashion Week Men's (6th - 9th January)
Showcasing the very best of British men's fashion, London Fashion Week Men's, returns for another season. Highlighting young and emerging talent from the likes of Sibling, and Craig Green to celebrating Fashion Week favourites such as E. Tautz and Oliver Spencer, look no further for your serving of new season style inspiration. While the shows are always a hot ticket, the real buzz is of course on the streets. We'll be pounding the pavements around Mayfair and the Strand to see who wore it best and the trends to take note of.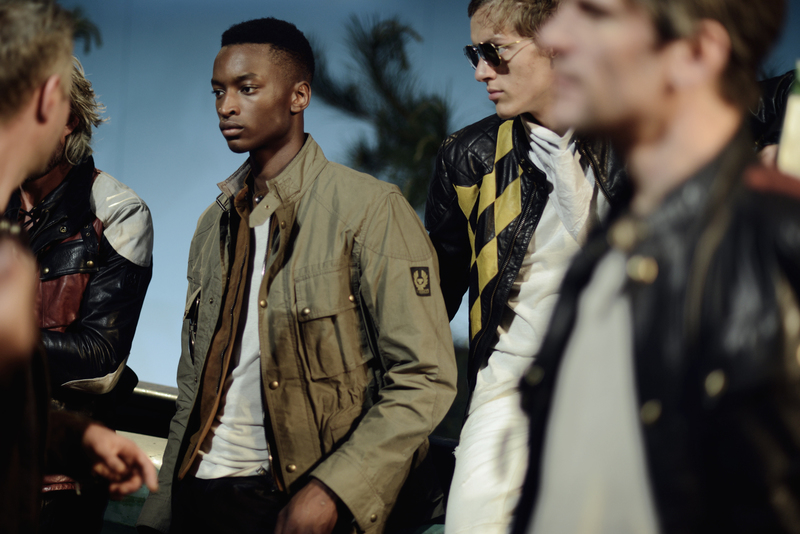 Mondrian Men's Collective (6th - 9th January)
Shop, groom and relax this January at Mondrian Men's Collective. To celebrate London Fashion Week Men's, Mondrian assembled a unique mix of brands in our stylish and cozy Den at Mondrian London, with plenty of offerings to help the modern man look and feel his best from head to toe. A stylish space and cosy retreat from the January cold, shop luxury loungewear and underwear from British brand Hamilton and Hare, enjoy a beard trip or hair tidy-up from London barbers Ruffians, have your favourite kicks 'dry-cleaned' by LA-import Jason Markk and sip on one of three signature Whiskey Cocktails from Woodford Reserve's pop-up bar. Click here for more information!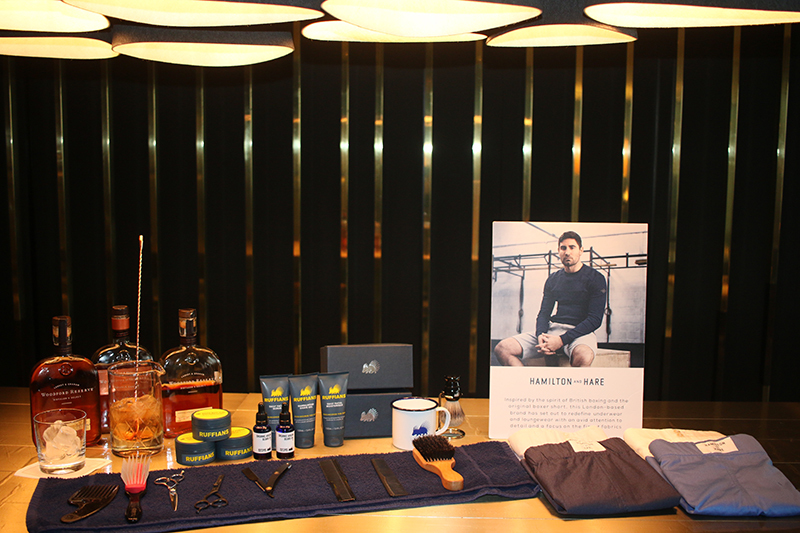 Undressed: A Brief History of Underwear, V&A Museum (until 12th March)
What likes beneath is just as important as what's on the surface, and it sure does have an interesting history. Discover the fascinating and sometimes controversial story of underwear design from the 18th century right to the present day. Exploring the intimate relationship between underwear in fashion and its role in moulding the body to a fashionable ideal, this intriguing exhibition reveals issues of gender, sex and morality throughout the decades. Discover more and book tickets to visit here.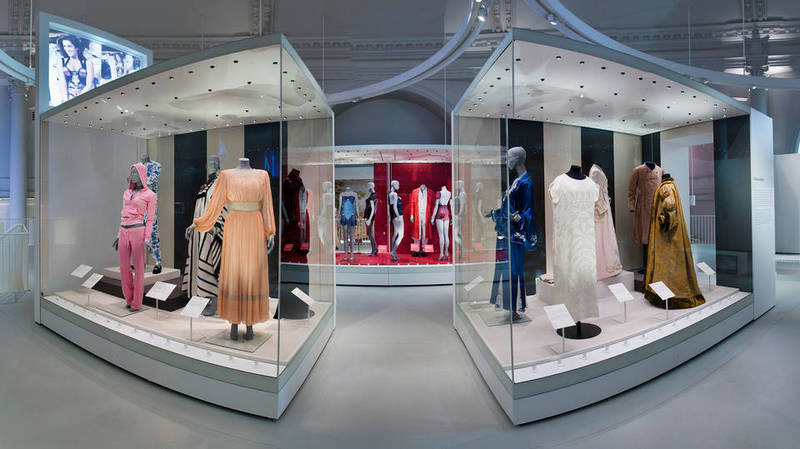 September may mean the end of summer, but that doesn't stop a creative month of art, design and culture in London.
09.04.17September 4 2017 / Local Guides
Who could have predicted that Covent Garden would rise from the ashes to become the glittering beacon of cool and creativity it is today? Who, indeed.
09.01.17September 1 2017 / Local Guides
Trust us, the holidays will come around quicker than you think.
08.22.17August 22 2017 / Local Guides