January 05, 2017
The new year has arrived and even though it's a bit chilly in Los Angeles, that does not mean there isn't plenty to do around town! This month especially is filled with art-centric events at the many amazing institutions sprinkled throughout the city along with a number of art fairs. Grab your jacket and let's hit the town!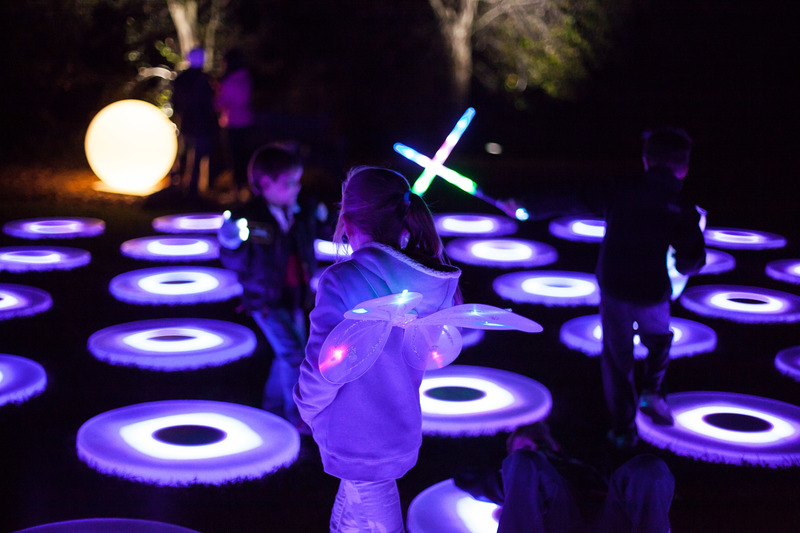 Enchanted: Forest Of Light at Descanso Gardens
Through January 8
Nothing quite spells wonder like a beautiful stroll through a forest filled with light. From November through January 8, 2017, the Descanso Gardens , which is a 150 acre botanical garden in La Cañada Flintridge, will feature a one mile walk through 10 intricate lighting displays at night. Photo Credit: Jake Fabricus/Descanso Gardens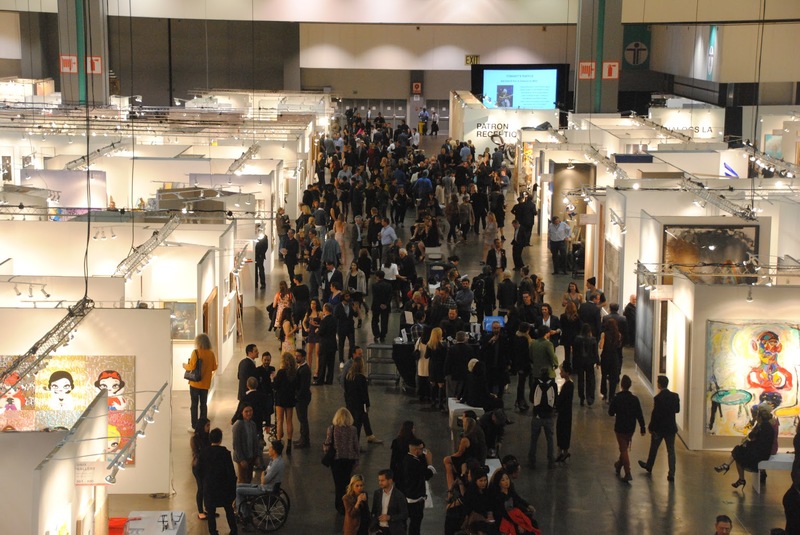 Los Angeles Art Show at Los Angeles Convention Center
January 11-January 15
One of the largest art fairs on the West Coast returns to downtown Los Angeles with a central theme of Latin America Art and boasting programming this year organized with established Los Angeles institutions including LACMA, The Broad, The Getty, Museum of Contemporary Art, Museum of Latin American Art, Anaheim's Muzeo Musem and Cultural Center, UCLA Chicano Studies Research Center, and The Autry Museum of the American West. Additionally, Dialogs LA will make its return as the daily art and cultural forum which will feature discussions and panels such as A Conversation on Pacific Standard Time: LA/LA, The Makine of Jeff Koons' Balloon Dog, CUBA: Behind The Wall: Atra del Muro, and more. Photo courtesy of Los Angeles Art Show.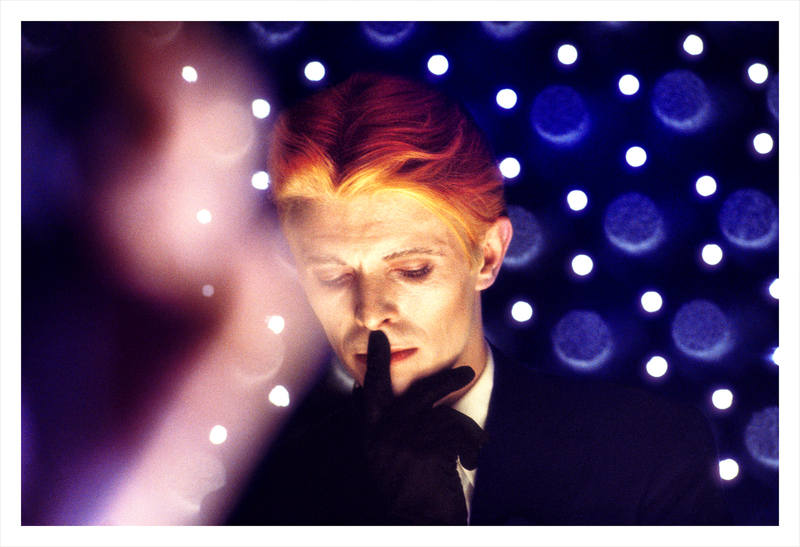 photo l.a. at The Reef
January 12-January 15
In its 26th year, photo l.a. is Los Angeles's longest running art fair showing to over 10,000 attendees yearly. This year is special as the show coincides with Month of Photography Los Angeles (which was moved from April to January) and also is working with Lucie Foundation to present Converge, which is 11 days of featured photographic programming including panel discussions, lectures and seminars. Other highlights include LIFE magazine photographer Grey Villet's images of interracial couple Richard and Mildred Loving during segregation in the 60's and an exhibition of Pulitzer-Prize winning war photographer, Tony Vaccaro. ©Steve Schapiro. David Bowie, "The Man Who Fell To Earth", New Mexico, 1975​
dineLA Restaurant Week
January 13-January 27
dineLA's Restaurant Week is returning to Los Angeles and it is one of the best times of the year to try restaurants that have been on your list via prix fixe menus. Peruse an expansive list of restaurants offering both special lunch and dinner menus organized by price, cuisine and neighborhood on dineLA's website. Ivory On Sunset, located in Mondrian Los Angeles, will be participating this year offering both lunch and dinner menus with favorites including the Ivory Burger, Grilled Octopus, and Steak Frites. Book now. Photo Credit: Marie Buck Photography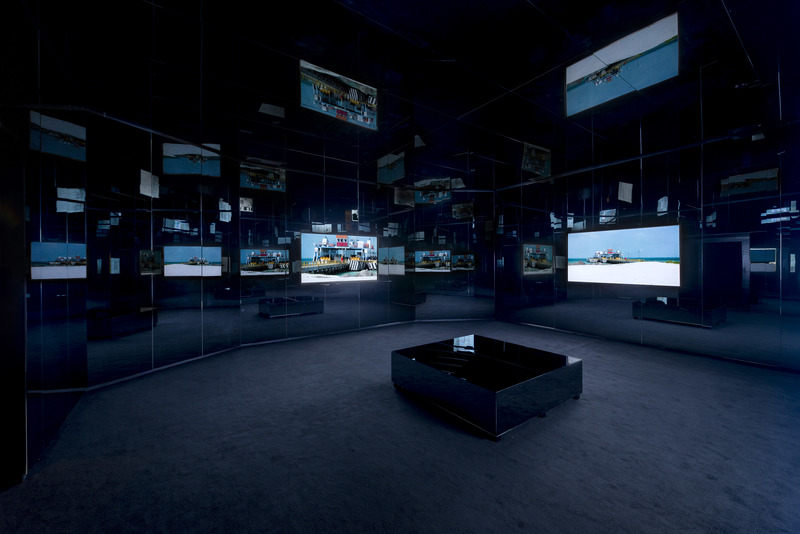 Doug Aitken: Electric Earth at The Geffen Contemporary at Museum of Contemporary Art
Through January 15
Doug Aitken: Electric Earth is on display at The Geffen Contemporary at Museum of Contemporary Art in Little Tokyo just east of downtown LA. The exhibit is multichannel featuring photographs, sculptures, and immersive video installations reflecting on the Los Angeles based artist's career. January 4 through January 9, minimalist composer Terry Riley will perform a number of one hour long improvised pieces utilizing multiple instruments in conjunction with the exhibit. Check MoCA's website for scheduled times here. Installation view of Doug Aitken: Electric Earth, September 10, 2016 – January 15, 2017 at The Geffen Contemporary at MOCA, courtesy of The Museum of Contemporary Art, Los Angeles, photo by Joshua White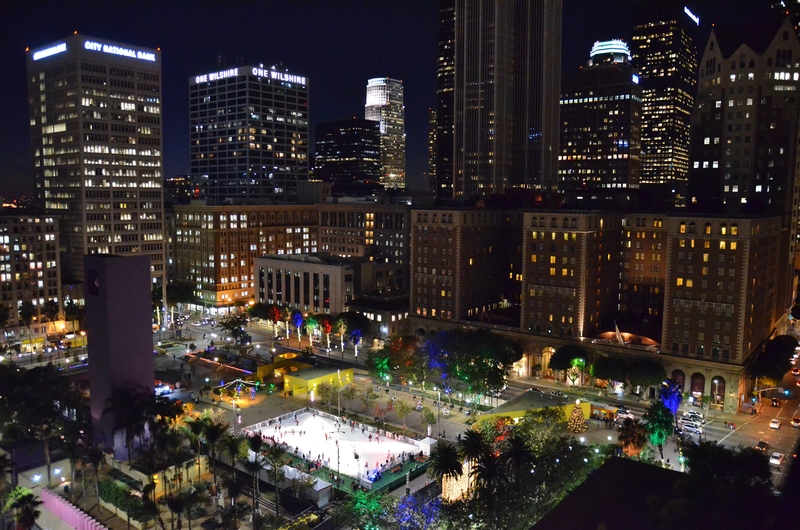 Pershing Square Holiday Ice Skating Rink in Pershing Square DTLA
Through January 16
It will never get to be freezing in Los Angeles but you can pretend it is! Head downtown to whirl around on ice at the Pershing Square Holiday Ice Skating Rink. Bring the family, loved ones and friends and partake in a winter favorite activity! The season's events include DJs, Polar Bear Skate, Learn to Curl, and a Silent Night Skate Party. Check their online schedule for updated hours of operation. Photo Credit: Pershing Square Holiday Ice Skating Rink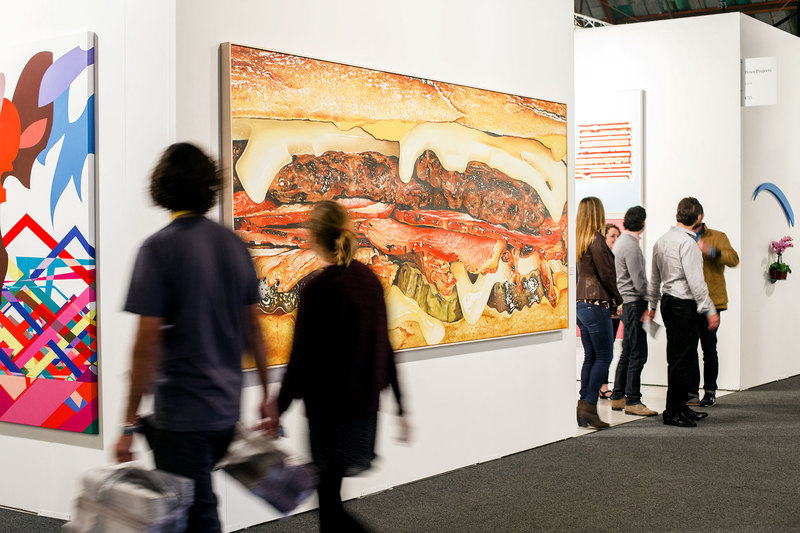 Art Los Angeles Contemporary at The Barker Hangar, Santa Monica
January 26-January 29
Art Los Angeles Contemporary, now in its seventh year, is the International Contemporary Art fair of the West Coast, held January 26-29, 2017. ALAC is a great cross-section of contemporary galleries showcasing their featured artists with a strong focus around LA based ones. This year's fair includes the following performances: Puppies Puppies: Red Carpet, Huang Rui: Ping Pong, Todd Gray: Iggy Pop Tried To Kill Me, and more. General information and information on programming here. Mike Bouchet, Long Big Cuban, 2014, oil on canvas, at Peres Projects booth, Art Los Angeles Contemporary, January 29–February 1, 2015, The Barker Hangar, Santa Monica. Photo by Gina Clyne. Courtesy of Art Los Angeles Contemporary.​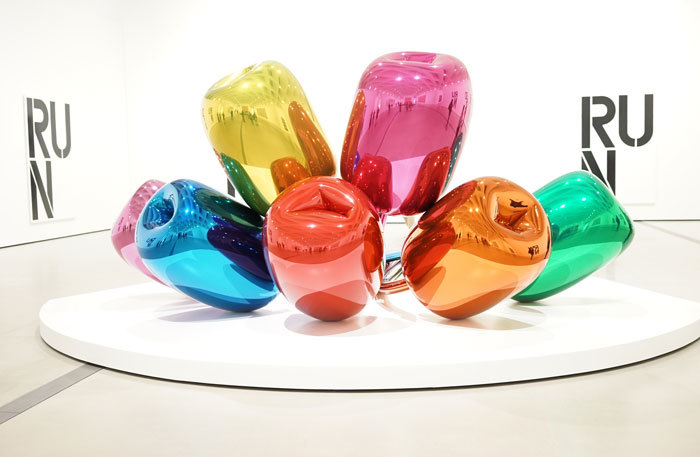 SoCal Free Museum Day
January 29
Sundays are the perfect day to go to museums and on January 29, over 30 museums in Southern California will offer complimentary admission to guests (not including special exhibitions). Participating museums include Annenberg Space for Photography, The Broad, Descanso Gardens, Getty Center, Getty Villa, Hammer Museum, Los Angeles County Museum of Art (LACMA), The Museum of Contemporary Art, Los Angeles (MOCA), The Paley Center for Media, and more.
September may mean the end of summer, but that doesn't stop a creative month of art, design and culture in London.
09.04.17September 4 2017 / Local Guides
Who could have predicted that Covent Garden would rise from the ashes to become the glittering beacon of cool and creativity it is today? Who, indeed.
09.01.17September 1 2017 / Local Guides
Trust us, the holidays will come around quicker than you think.
08.22.17August 22 2017 / Local Guides