May 12, 2016
To celebrate the Chelsea Flower Show, Sanderson will be collaborating with cult London florists Grace and Thorn to offer their inspirational workshops in the terrace room, amongst the surroundings of the beautiful garden courtyard.
Grace & Thorn workshops are always accessible and fun, they encourage people to play with their designs and express themselves, wanting everyone to leave with a different looking arrangement. We'll be offering both Terrarium and Hand-Tie Bouquet Workshops and, of course, you can take what you make home with you. We'll be offering everyone a complimentary glass of champagne to reward you for your hard work and your green thumb. All you need to bring is yourself and some creativity!
Terrarium Workshop: Grace and Thorn will provide everything from the vessel to the succulents, showing you the steps to create your own miniature garden to take home with you. Get ready to get your hands dirty!
Hand-Tie Bouquet Workshop: You will be shown how to create a whimsical hand-tie bouquet Grace & Thorn style using seasonal flowers.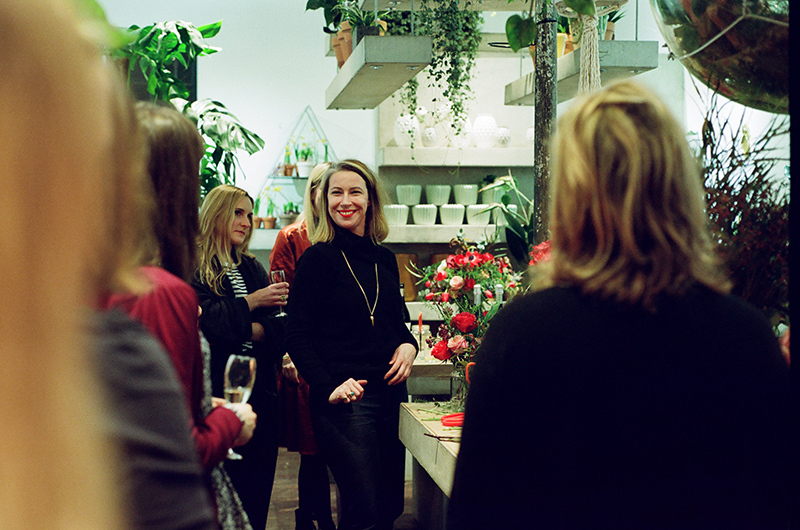 For those who want to stay and enjoy the urban oasis that is Sanderson's courtyard garden, they will be offering a floral-inspired Mad Hatter's Tipsy Evening Tea for a limited time. For an additional £58 per person, stay after the class to enjoy the unique and homemade Tea which includes:
-A cocktail flight of four cocktails including a rose and cucumber G&T, a pomegranate and basil G&T, a lychee martini and a juniper cosmo
-Savoury bites including Wiltshire ham and smoked Applewood croque-monsieur, a Chelsea chili corn-bread flower box, and a caviar scotch egg
-Sweet treats like a Red Velvet Vodka Ladybird, Banana and Rum bread-and-butterfly, and Alice's naughty Pimms infused drink-me potion
The Mad Hatter's Tipsy Tea will be available daily from 7-9pm from May 23rd to June 24th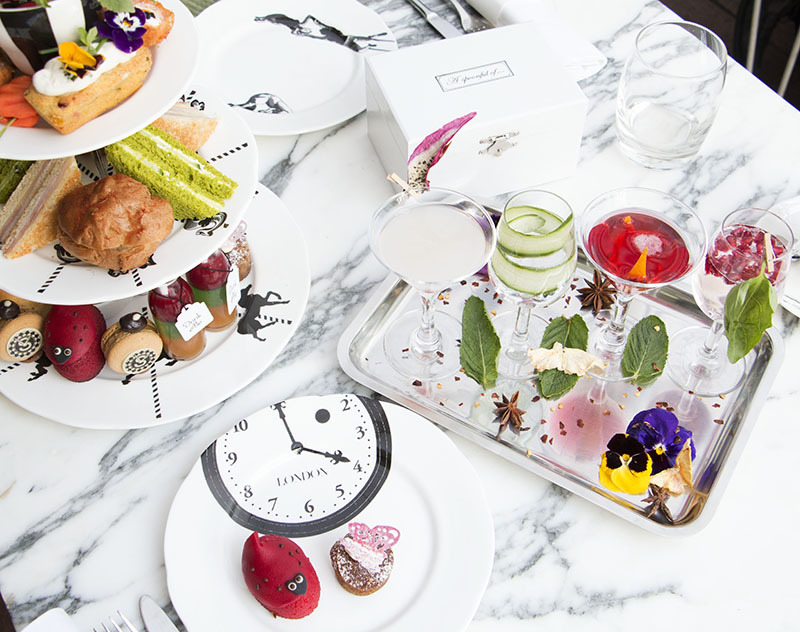 May 23rd Terrarium Masterclass from 8-9:30pm
May 25th Hand-Tie Bouquet Masterclass from 6-7:30pm
For more information on any of the above, please call Sanderson restaurant reservations on 020 7300 5588
06.19.19June 19 2019 / Acts of Creation
Sip, Dine, Pool
06.10.19June 10 2019 / Acts of Creation
Here's The Scoop...
06.10.19June 10 2019 / Acts of Creation