October 12, 2016
In case you hadn't heard, we like a party around here at Morgans Hotel Group. As the days are growing shorter, our thoughts are naturally turning to festive feasts, bracing cocktails and the general silliness that the season heralds. Whether you're looking for an end-of-year office lunch, a glamorous gathering of your nearest and dearest or you want to dance all night to ring in the New Year, we're here to help. Take a look at all our food, drink and spa offerings below, plus all contact details and prices provided. Happy planning!
Celebrate the Season
Let us take all the stress out of planning a Christmas Party. Let your guests relax, unwind and enjoy delicious food and cocktails at one of our restaurants or bars. Warning: your popularity may soar to unreasonable levels if you book one of these fabulous options.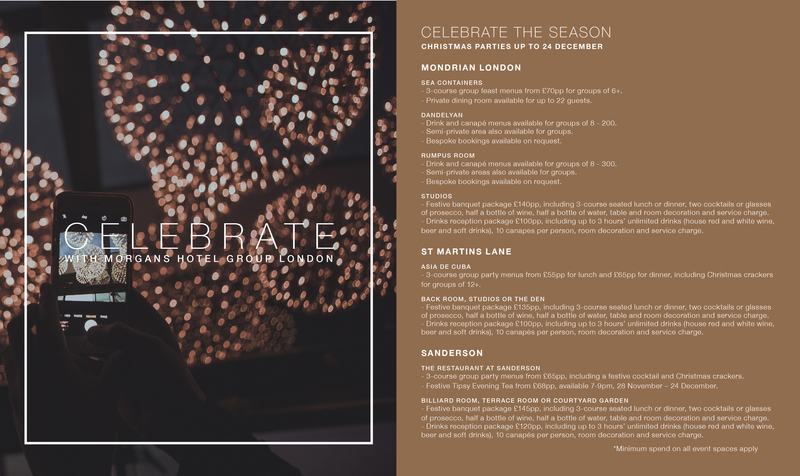 Christmas Lunches and Dinners
Our restaurants are open this Christmas Day and we're laying on feasts with all the trimmings. We're even serving a very special Mad Hatter's Christmas Tea!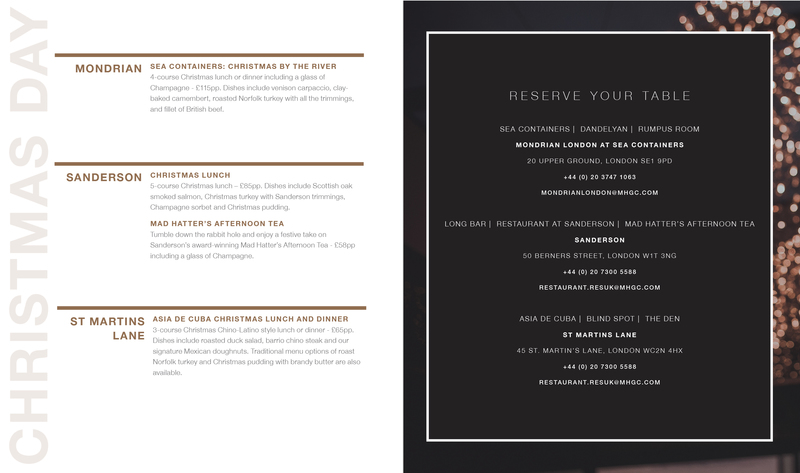 New Year's Eve
Make the countdown count! We love New Year's Eve at Morgans Hotels and always throw the perfect London bash. Check out our NYE dinner and party offerings below.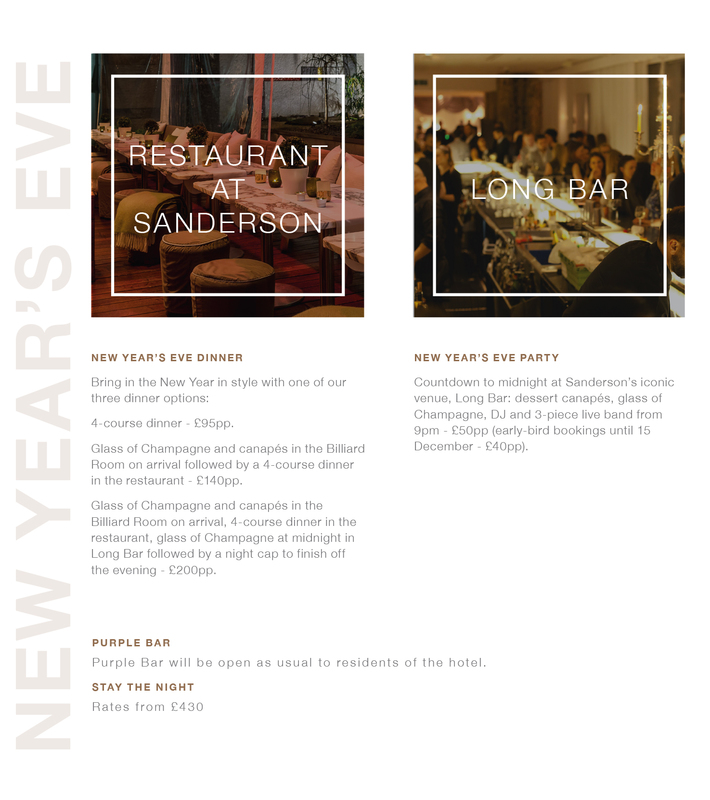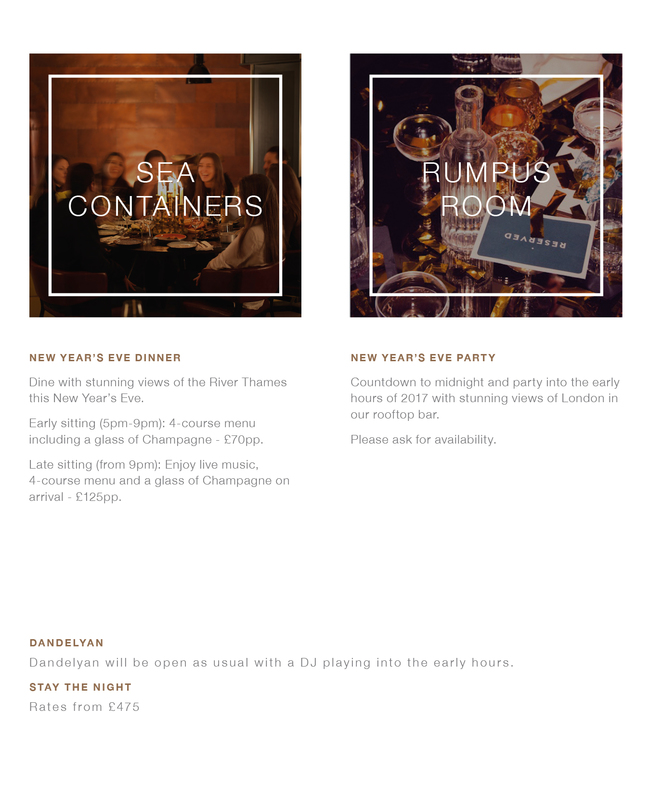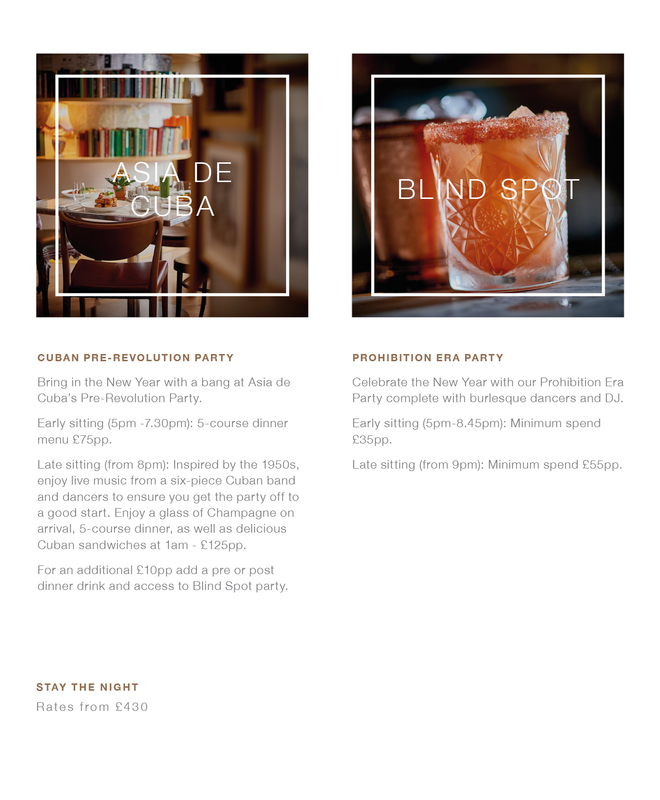 Agua Spa
Give the gift of wellness with a spa gift card or choose from a range of spa products. You can also make a day of it with a spa party or mud party- the perfect way to enjoy pampering and relaxation with your colleagues or friends.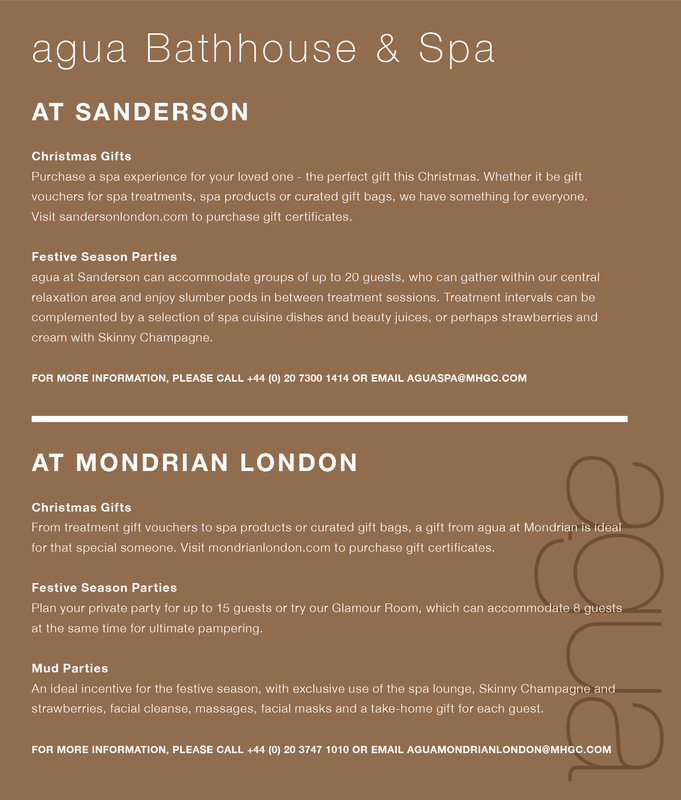 Feeling scent-ual?
09.10.19September 10 2019 /
The leaves are falling, but we're totally okay with it.
09.01.19September 1 2019 /
Free your mind in our Botanical Wellness Suites
06.19.19June 19 2019 /