May 09, 2019
'Wow' your guests with the perfect location for your meeting, cocktail reception or private event. Take the pressure off and explore a vast range of spaces across Sanderson and St Martins Lane.
A hedonist's delight, Sanderson's 10,000 square-foot space provides tranquility to all who enter. Its miles of diaphanous white curtains can be arranged to create a peaceful, dreamy and almost cloud-like ambiance for events such as product launches, private dinners, talks and receptions for up to 100 guests.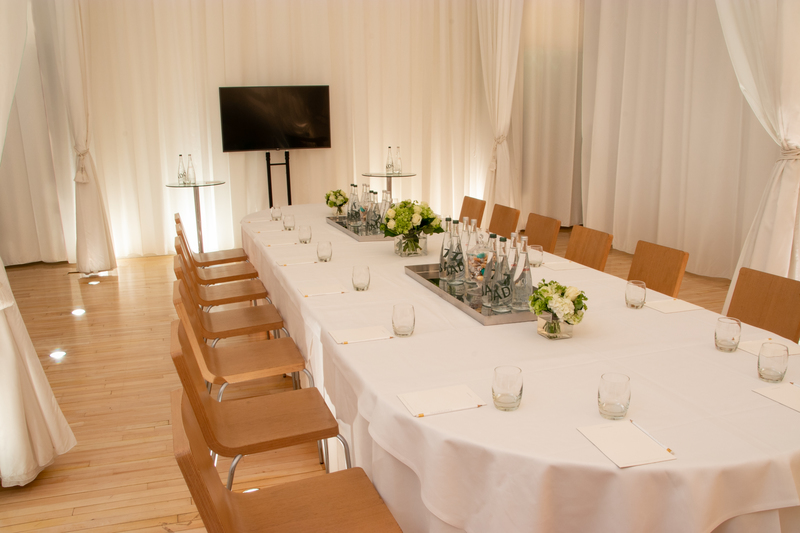 Tucked away off the lobby at St Martins Lane, The Den offers grand sofa seating and intimate tables for two set in a warm and sophisticated décor. The space is perfect for afternoon tea and refreshing drinks at any time (including our bespoke Gin & Tonic menu), as well as informal boardroom meetings for up to 20, small receptions for up to 50, and private dinners for up to 36. With tongue-in-cheek British flair, the art on the walls animates the space with larger-than-life portraits and visual puns - a playful celebration of British eccentricity.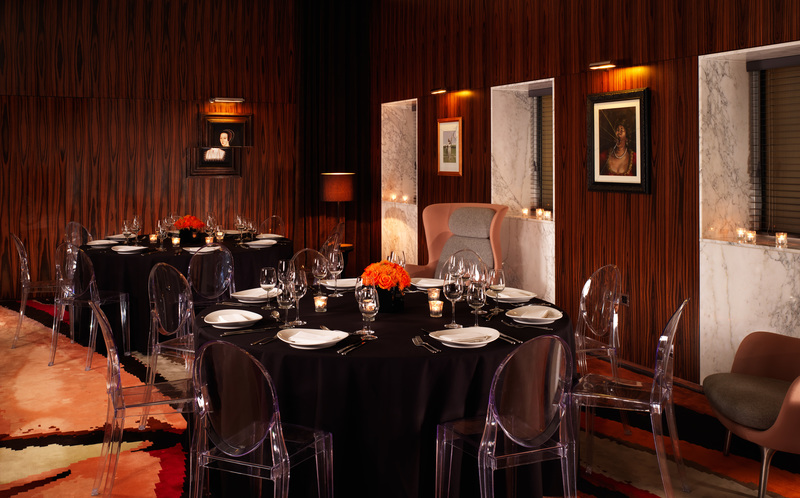 The Billiard Room at Sanderson has a low-key clubby vibe and features an antique silver-leafed billiard table, whimsical, lodge-like antler furniture and original 1950s stained glass design by John Piper, one of the most noted British artists of the 20th Century. Its 75 Square Metres/807 Square Feet of space is perfect for meetings, private events, dinners and wedding receptions.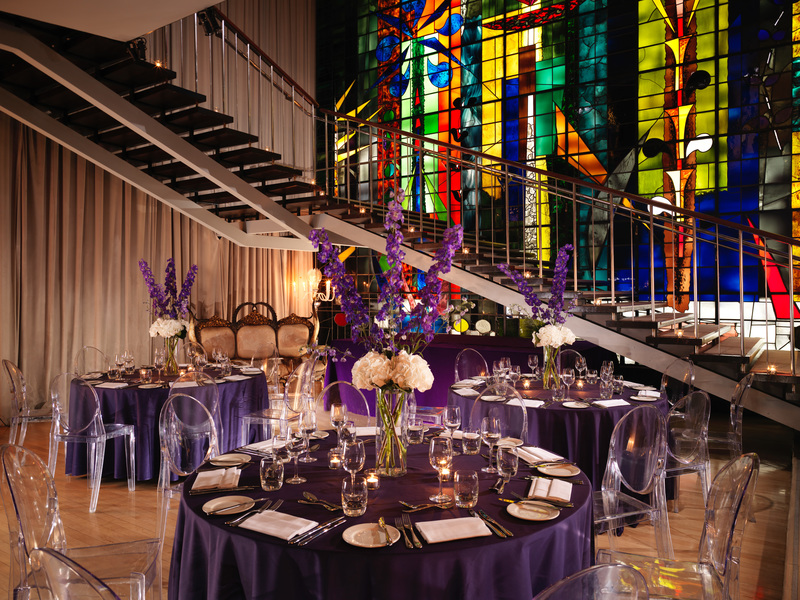 Our recently renovated Basement Venue at St Martins Lane is set to be a destination sensation and is available for private hire for up to 100 guests, or for up to 175 guests if hired with The Den and The Den Terrace. With a built in screen and projector, 60" LED screen, Microphone, WIFI, Mood Light settings and DJ equipment, Basement Venue is the perfect place for private functions, product launches and cocktail and canapés receptions. Available until 2am and entertainment license until 11pm, piped music thereafter.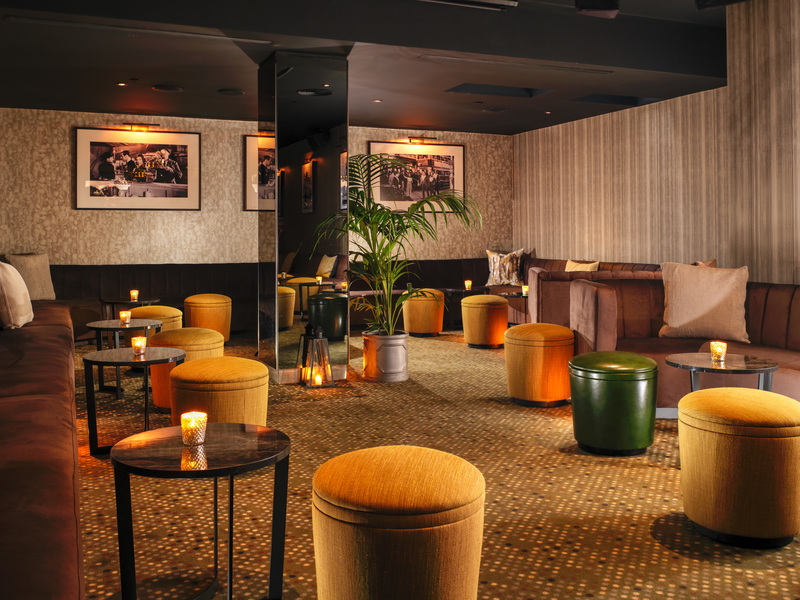 The 56 Square Metres/600 Square Feet Executive Boardroom is part of Sanderson's corporate events and meetings, complete with natural daylight flooding in through the windows, creating a light, bright and welcoming space, and two large white boards - the perfect place for any meeting or event.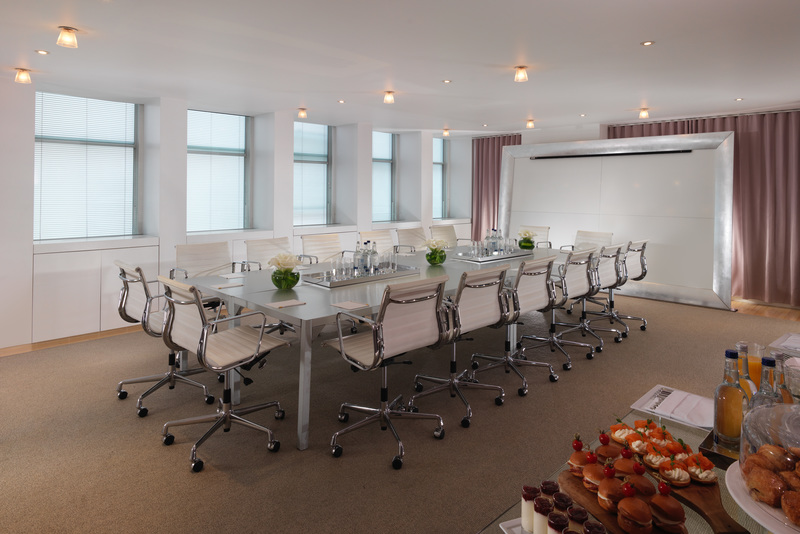 This open plan space is an ideal location for events such as team away days, board meetings, breakout space and product launches. Located on the first floor of St Martins Lane at the end of a tranquil and calming corridor, this private room is complete with a boardroom table as well as comfy seating, including a leather sofa. With two large playful mirrors, the space is given depth and a flash of colour. Space on One also features a private washroom.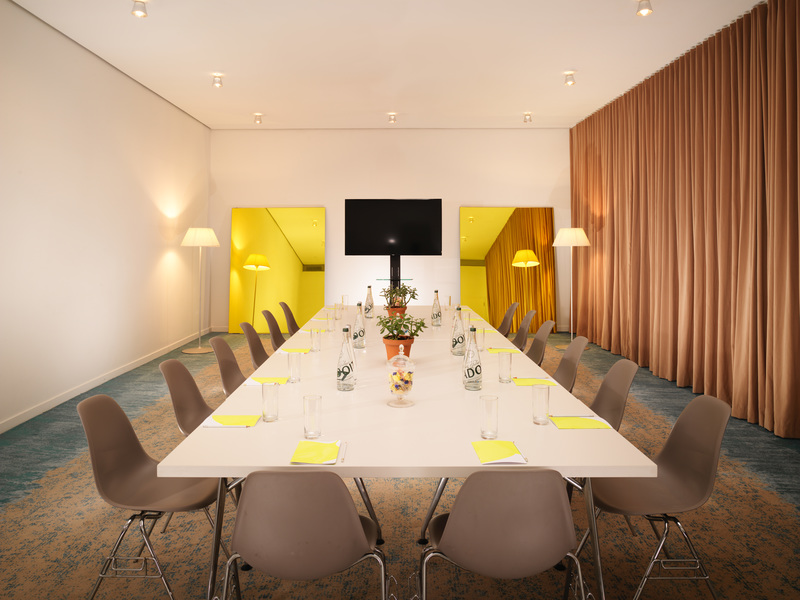 To enquire about booking any of these spaces please email event.londonenquiries@sbe.com or call 020 7300 5542
10.02.19October 2 2019 / Local Guides
Let's Get Cosy
10.01.19October 1 2019 / Local Guides
This October in LA
10.01.19October 1 2019 / Local Guides