August 18, 2016
This Fashion Month, Sanderson is celebrating fashion and wellness by teaming up with model Danielle Copperman and her Qnola breakfast brand to create a super-healthy breakfast menu.
Danielle's blog, Model Mange Tout, documents her interest in nutrition, travel and a healthy lifestyle. Not content with what she was finding on the traditional shop aisle, Danielle created her own breakfast cereal alternative, Qnola, which is made primarily from quinoa and is gluten, grain, dairy and refined sugar-free.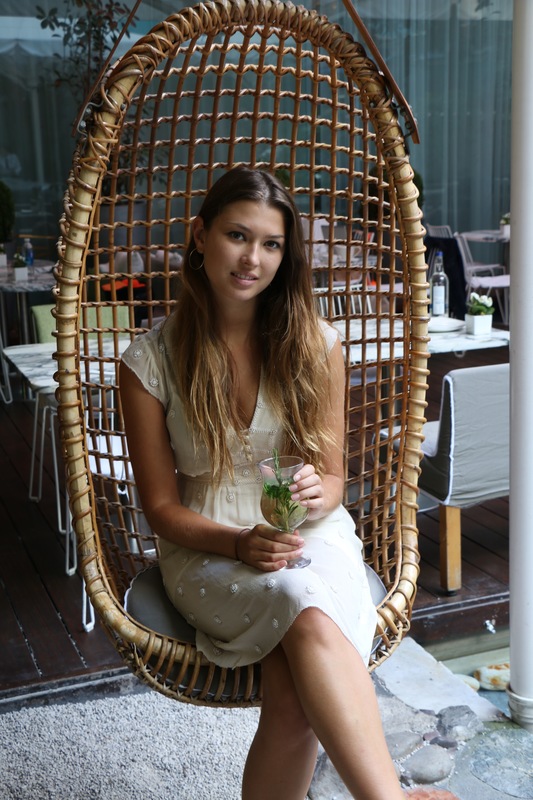 Inspired by the hectic weeks of September, Danielle created exclusive, healthy dishes for the Wake Up Well breakfast menu at Sanderson.
"Fashion week season can be a stressful time, with schedules so tight they don't allow for things like proper lunch breaks. During the season, many simply rely on insufficient catering and sugary snacks to keep going. Most backstage provisions are nutritionally substandard, but at a time of high stress and high energy expenditure, what our bodies and minds really crave is real food and powerful ingredients that offer natural benefits. The Wake Up Well menu at Sanderson will offer guests the chance to experience the fashion month feeling and start the day right, even if they aren't attending or walking in a fashion show!"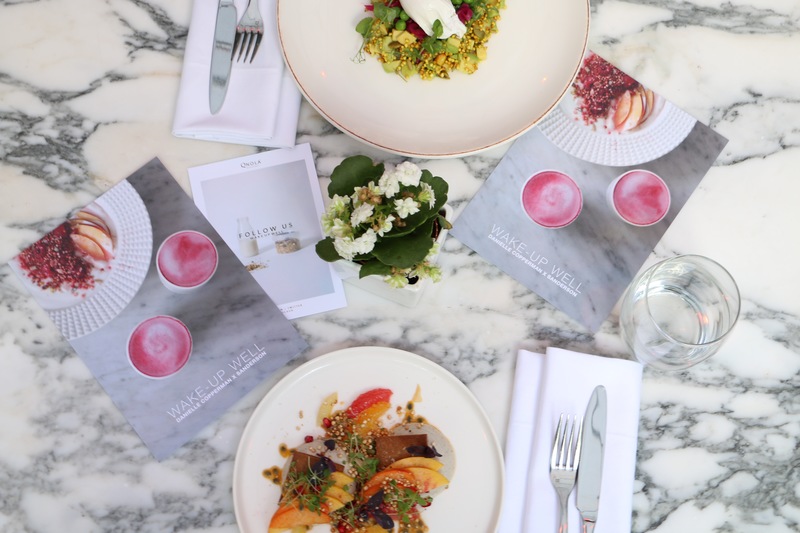 Guests can pick from the following energy packed dishes:
Seasonal Cherry Watermelon Smoothie Bowl with seasonal cherry, watermelon acerola powder, vanilla and avocado
Banana and Cashew Smoothie Bowl topped with almond and vanilla or beetroot Qnola, Tahini drizzle, linseeds and cacao nibs
Hijiki Poke Bowl- Hijiki seaweed, avocado, pickled cucumber slices, raw salmon sahimi, savoury Qnola with miso dressing (option to add poached egg)
Sunshine Salad - Passion fruit, mango, pineapple, apricot, nectarine, peach and orange with a white bean or cashew mousse served with gluten free shortbread.
Poached Eggs and Beetroot Sauerkraut- Mixes pickles and beetroot sauerkraut with avocado mashed quinoa, two poached eggs and a green salad.
Available drinks will include: Basil tea, Rosemary tea, Fresh Mint Tea and a Beetroot Latte.
The Wake Up Well Menu will be available at The Restaurant at Sanderson between 3rd-30th September.
On 27th September, Danielle will be teaming up with Nicky Clinch- nutritionist and counsellor- to co-host a talk on nutrition and wellness while offering guests a chance to sample the Wake Up Well Breakfast Menu. The session will also include a guided meditation. Click the link below to book:
​
06.19.19June 19 2019 / Acts of Creation
Sip, Dine, Pool
06.10.19June 10 2019 / Acts of Creation
Here's The Scoop...
06.10.19June 10 2019 / Acts of Creation