April 19, 2018
Throughout 2018, we will be welcoming a selection of world renowned bars through our Dandelyan doors, with an aim to merge different techniques and ingredients alongside like-minded and talented cocktail connoisseurs.
Following on from the success of last year's series, which saw pioneering teams from Miami-based bar The Broken Shaker, who created a bespoke 4 July menu, and Mexico City's Limantour Licoreria, who introduced a cocktail list using unusual south-American ingredients over Halloween; the new series will promote up and coming bars from all corners of the globe.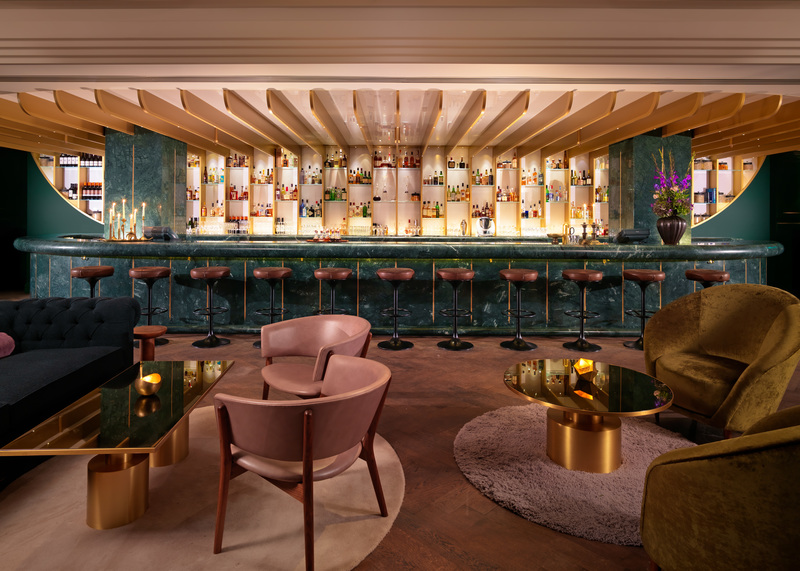 To kick start our exciting new series, we're welcoming the brains behind the critically acclaimed Swedish restaurant, Faviken, who recently launched cocktail bar pop-up Svartklubbe, with 5 uniquely curated cocktails. Dandelyan and Svartklubbe's shared ethos of carefully sourced produce and innovative techniques will culminate in a unique menu, which will be exclusively available from 7 - 9 May. The team will be bringing over a selection of native ingredients grown in the region of Jämtland such as, rowanberries, meadowsweet, Attika and woodruff, which they will look to incorportate into the menu.
Continuing the series in July, Dandelyan will host LA bar The Walker Inn, who will be celebrating 4 July with a special menu. Following in suit in October, Charles H from the Four Seasons in Seoul, which is named after celebrated American writer, Charles H Baker, will join forces with our amazing Dandelyan team to produce a menu for autumn. And for the final collaboration of the series in January, Native from Singapore, who utilise seasonal South-East Asian ingredients, will team up with Dandelyan to create a seasonally inspired menu, paying tribute to Asian ingredients.
Each collaboration will take place across four days, alongside our 'The Modern Life of Plants' cocktail menu. Bookable 30-minute tasting experiences will also be available, complete with all the top tips from the professionals from techniques to the ingredients behind the menu.
Reservations can be made for up to six guests and of course walk-ins are always welcome too. To book, please call 020 3747 1063.
Free your mind in our Botanical Wellness Suites
06.19.19June 19 2019 /
Cocktails like never seen before
06.10.19June 10 2019 /
It's time for ice cream
06.04.19June 4 2019 /