May 01, 2018
To celebrate World Gin Day, our Dandelyan team have joined forces with our friends at Bombay Sapphire to transform one of our suites into a whimsical oasis.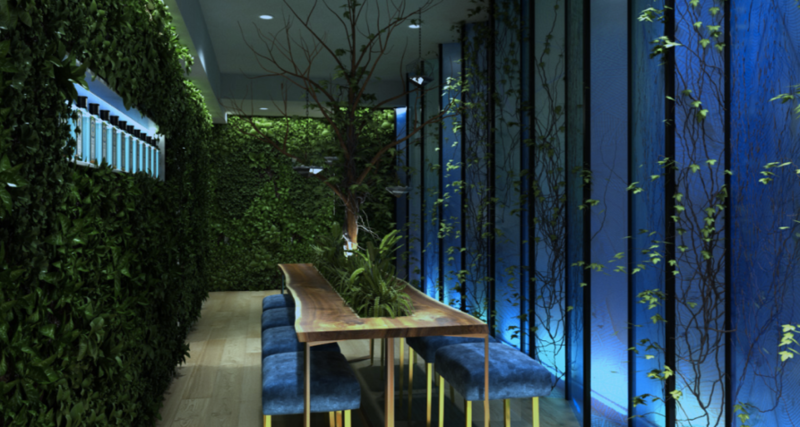 Dandelyan is known worldwide for its forward-thinking approach to ingredients and techniques (we were recently awarded World's Best Cocktail Bar dontcha' know). This June, the team will be taking over a suite over on the Thames side of the hotel, transforming it into a whimsical world, complete with a beautiful botanical terrace and secret instagrammable moment. There will also be a tasting room, inviting you to explore a variety of cocktails in more depth, looking at the chemistry, biology and history behind the drinks.
The Botanical Suite will have a weekly changing roster, featuring a different menu and concept created by four senior team members at Dandelyan - 4 weeks, 4 themes. Kicking off the first in the series on 6 June will be Will Meredith, Dandelyan's senior bartender, who will be delving into the disco era and how it affected the world of mixology. Following in suit from 13 June, Enrico Gonzato will host the suite, having worked in some of the most luxurious bars in London, he will explore what luxury means within the plant kingdom. On 20 June, senior bartender Jack Banks will explore 'expertise' when it comes to processing ingredients and what actually makes a good ingredient.
For the final week. the suite welcomes head bartender Alex Lawrence, who is renowned for his passion of wonderfully whacky things, will create a menu focusing on what 'Heaps Mad S4!T' means to Dandelyan. A true exploration into the technique and shifting perceptions. So escape the world and get lost in botanical bliss.
Each menu will be available from Wednesday - Sunday, with two sessions taking place each evening at 5:30pm and again at 8pm. Tickets are priced at £55 per person and are available to buy here.
Let London take you to the land of love this February
01.18.19January 18 2019 /
12.13.18December 13 2018 /
This is not a drill.
12.12.18December 12 2018 /