February 29, 2016
Los Angeles forever has health and wellness on its mind and this March, Mondrian Los Angeles will be featuring a wellness program to help our guests stay fit and get in shape. Just because you're in vacation, doesn't mean your wellbeing is taking a break too! CompleteBURN Fitness is a new Los Angeles based fitness, body and mind program that focuses on high intensity workouts condensed into convenient time sessions in a small group setting.
On Tuesday March 8, 2016, the official launch of completeBURN at Mondrian Los Angeles kicks off and is open to the public and hotel guests. Classes are complimentary to registered hotel guests at Mondrian Los Angeles and $25/class for general class admission, limited space and first-come-first-served. Classes are scheduled at Mondrian Los Angeles starting Tuesday March 8 through Thursday March 31, 2016 on Tuesdays, Wednesdays and Thursdays at 7:00 AM PST.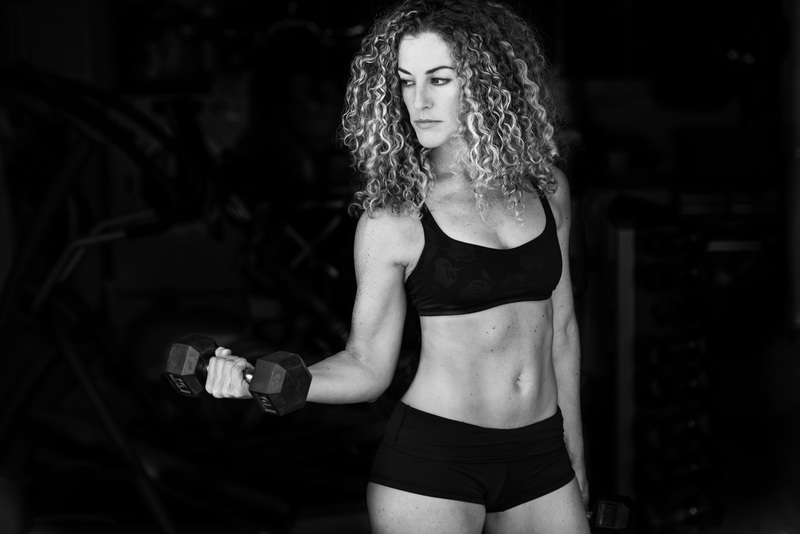 Pioneered by fitness advisor Leah Purcell, a professional dance instructor and fit-consultant for Adidas, completeBURN helps improve the lives of participants through a uniquely designed community-based fitness program that maximizes physical strength, flexibility and mental focus. Training uses heart rate monitors to ensure participants experience optimal training by tracking their specific heart rate zones. Purcell was formerly a fitness consultant for Adjimi Apparel (Denise Austin Apparel), FILA and Gramicci Apparel. Mio Global engineers performance wearables to empower consumers with the data they need to connect, monitor and improve training intensity. A recognized pioneer in sport and fitness technology, Mio is known for its industry-leading heart rate monitor technology.
Health is something that should be an important factor in one's everyday life. Below is a quick workout provided by Leah Purcell that can be done on the go, almost anywhere that can be done anywhere with no equipment. Do each movement for 40sec on 20sec rest. Do two rounds for a quick warmup before a workout or plugged into a weight circuit. Also you can do up to 5 rounds for a nice 15 minute total body burn before you hit the pool.
1) Straight arm plank to sumo squat
2) Rock bottom squats
3) Mountain climbers
Straight Arm Plank To Sumo Squat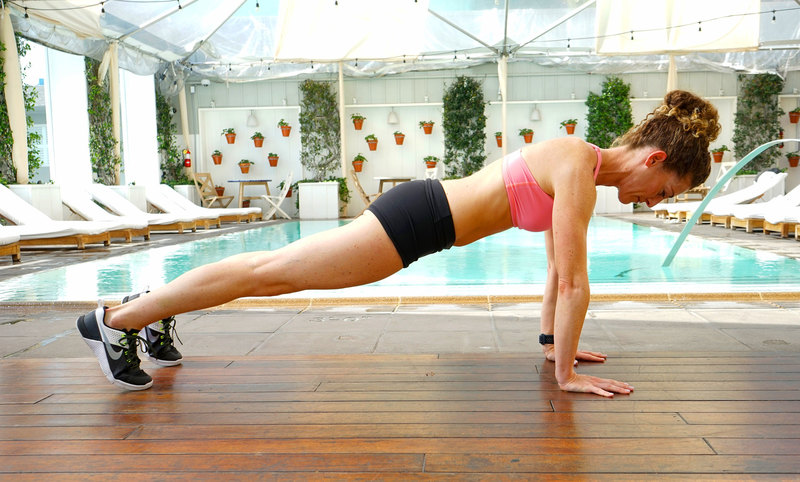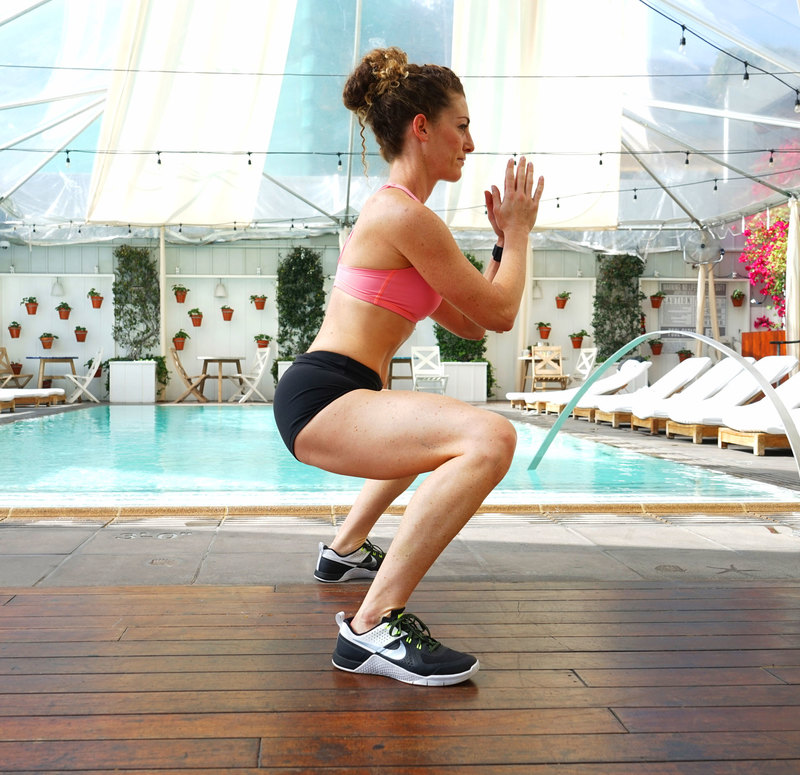 Rock Bottom Squats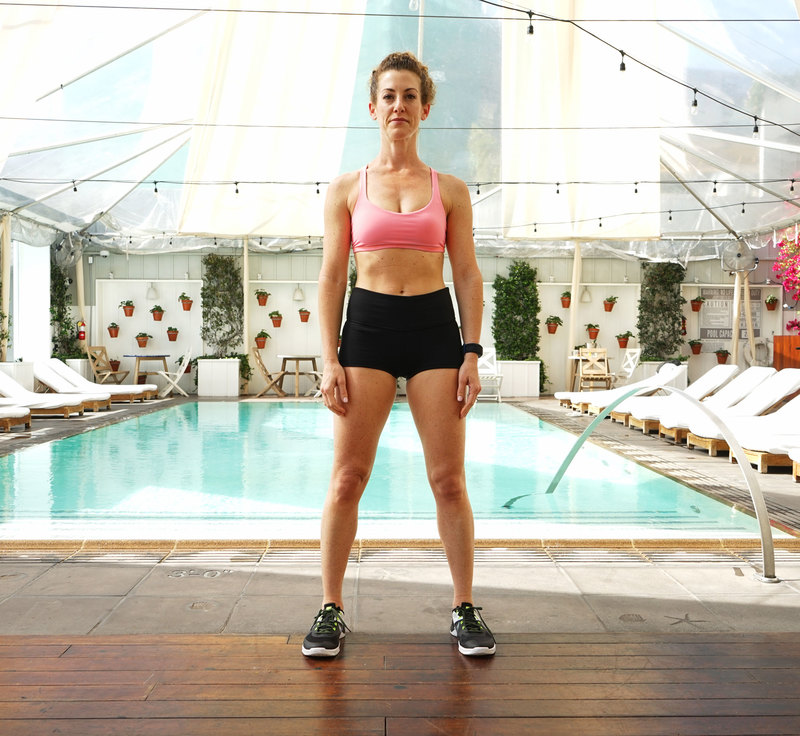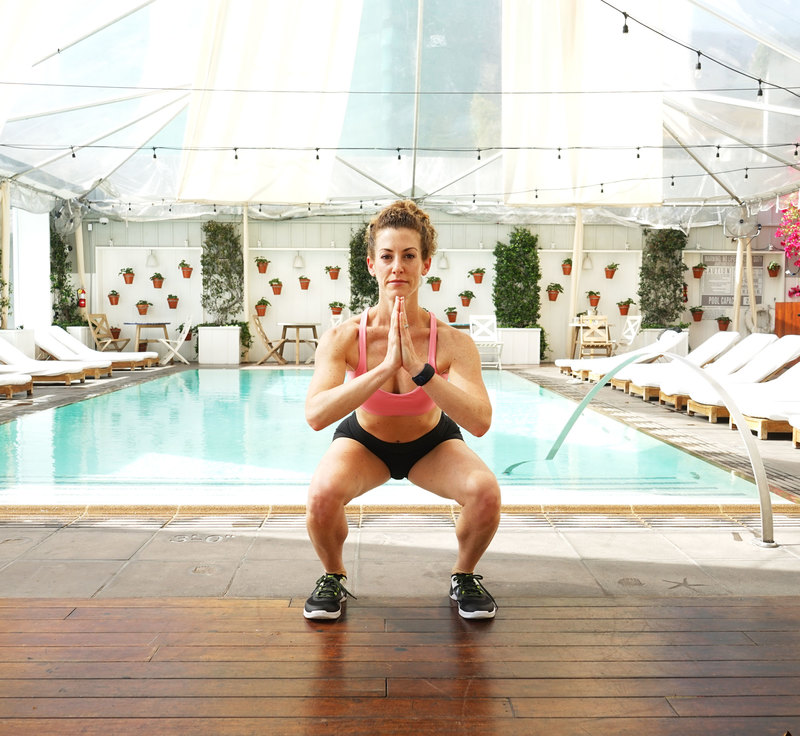 Mountain Climbers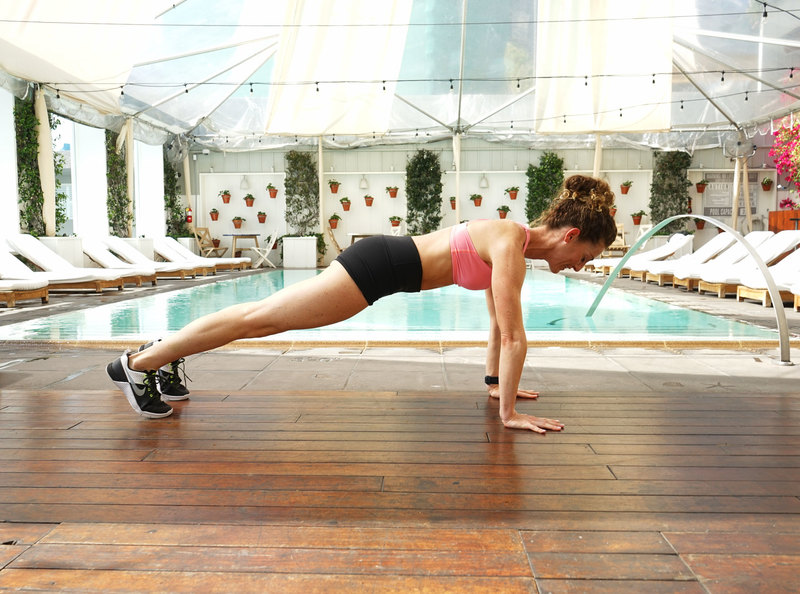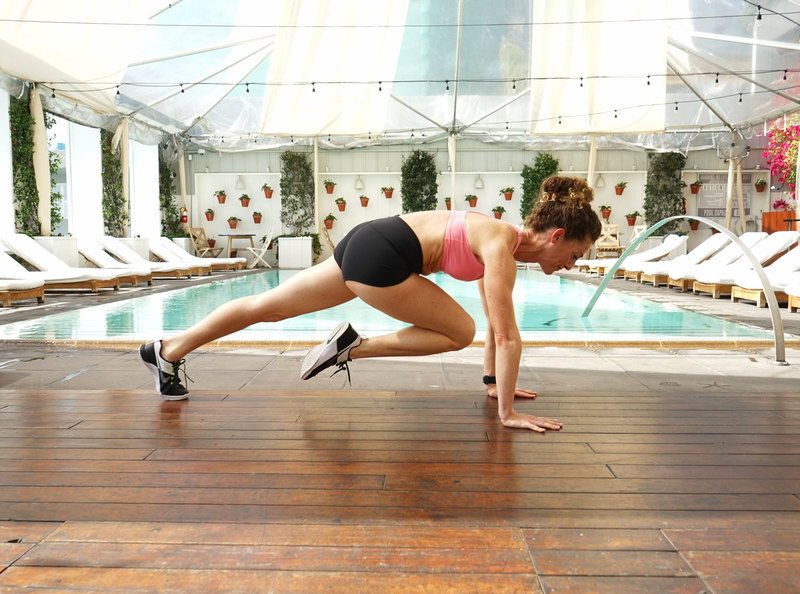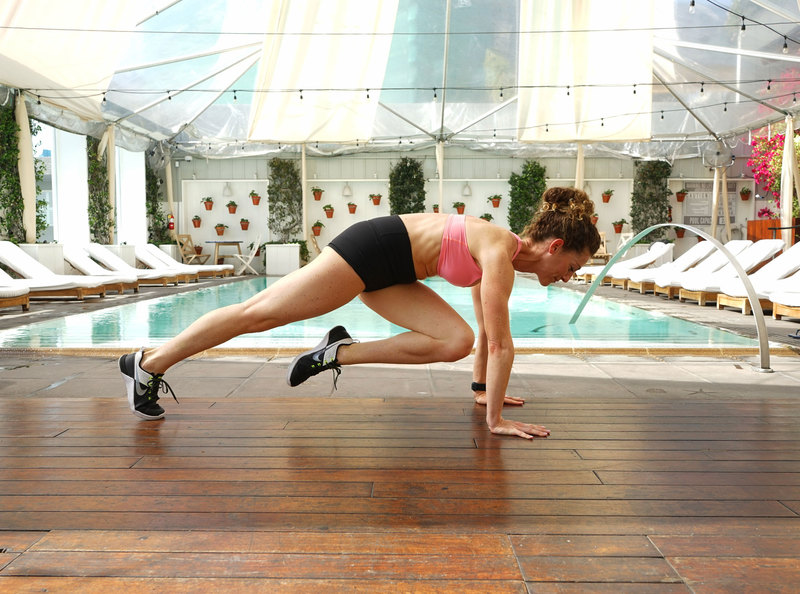 A little post-workout out tip from Leah: "Try to eat 30-60 minutes post-workout. Post-workout foods are all about putting back in our body what it just lost and providing nutrients for repair and healing. Add more than just protein. The body needs a little starch, healthy fats and some nutrient rich fresh produce. Here is one of my favorite post-workout meals: poached egg on whole wheat or sprouted toast with a little wilted kale and feta cheese!"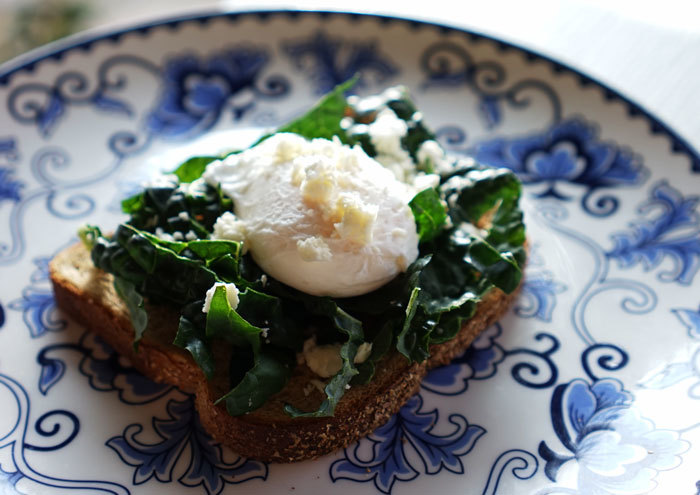 Dry Doesn't Mean Boring
01.10.20January 10 2020 /
The first step is loving yourself
12.20.19December 20 2019 /
A slice of LA, right in the heart of Central London
11.08.19November 8 2019 /