September 21, 2018
In case you hadn't heard, we like to party round here. Whether you're looking to indulge in a fusion feast at our Chino-Latino hotspot, Asia de Cuba, sit and savour a Gin and Tonic or two from the comfort of the quintessentially British Den, or seek to step into a secret speakeasy to sample signature cocktails, teamed with live music at Blind Spot, here at St Martins Lane, we've got you covered this festive season...
The White Witch's Spell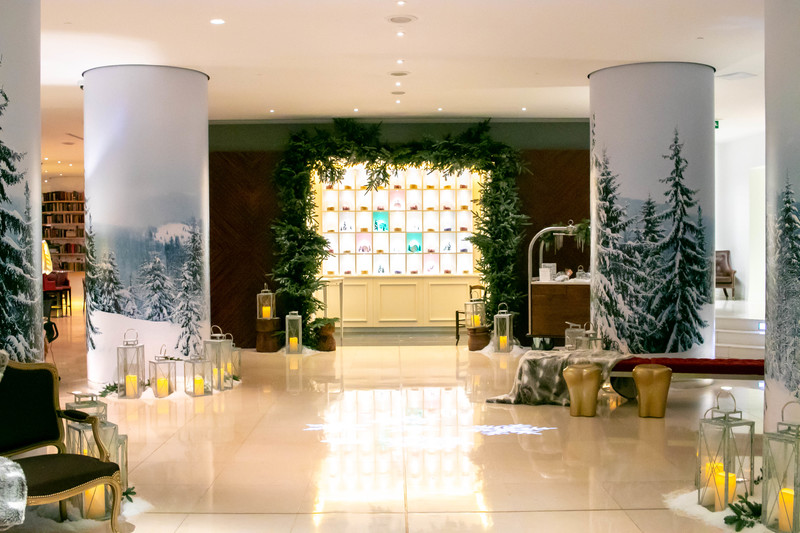 This festive season St Martins Lane has been inspired and brings the magic of Narnia to the heart of Covent Garden, transporting visitors into the depths of the White Witch's winter. Step inside the lobby to find a crisp alpine forest, complete with fallen snow, crystallised snowflakes and glistening birches. Faux fur throws will provide comfort from the cold, while a grand wintery throne complete with faux fur coat and crown, against ornate stained glass, will bring the splendour of Cair Paravel to London. The winter scene will be lit by hurricane lanterns marking the way to a pine archway – the entrance to the elusive speakeasy, Blind Spot where a bespoke Turkish Delight inspired cocktail menu will be available.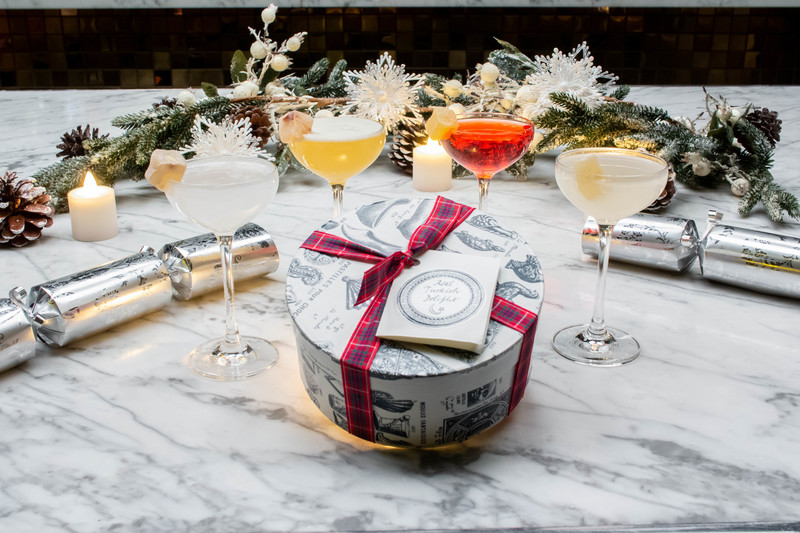 British chocolatiers Rococo have ensured it's not just Edmund who will succumb to temptation in Narnia, with boxes of their Turkish Delight. The popular gin trolley will be decorated with icy stalactites and serving a selection of Rococo goodies including their Turkish Delight, as well as festive chocolate bar flavours.
Not quite the Hundred-Year Winter, the White Witch's spell will fall over St Martins Lane hotel from 26 November – 4 January.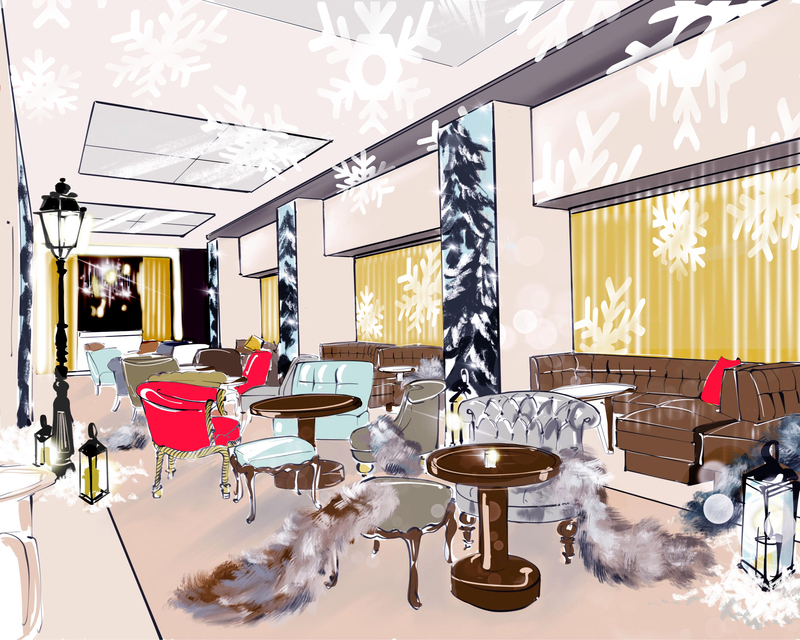 Festive Party Menu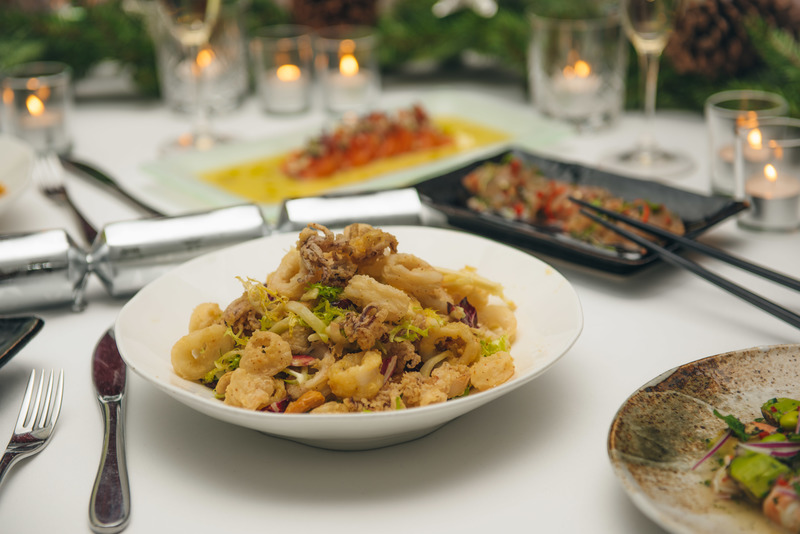 Looking for a taste sensation to enjoy with your family, friends or colleagues this festive season? Then look no further than the must-taste fusion philosophy at Asia de Cuba. Gather round one and all and savour an array of delectable dishes, from Seared Tuna to Chilli-Rubbed Scallops. And for those who are particularly feeling in the holiday spirit this year, you can choose to swap your main course for Traditional Turkey, complete with all of the trimmings. Or if you're really wanting to indulge, you can add Turkey as an additional dish. Just join us at the table, and we'll provide the rest. Available for groups of 8 or more.
Festive Afternoon Tea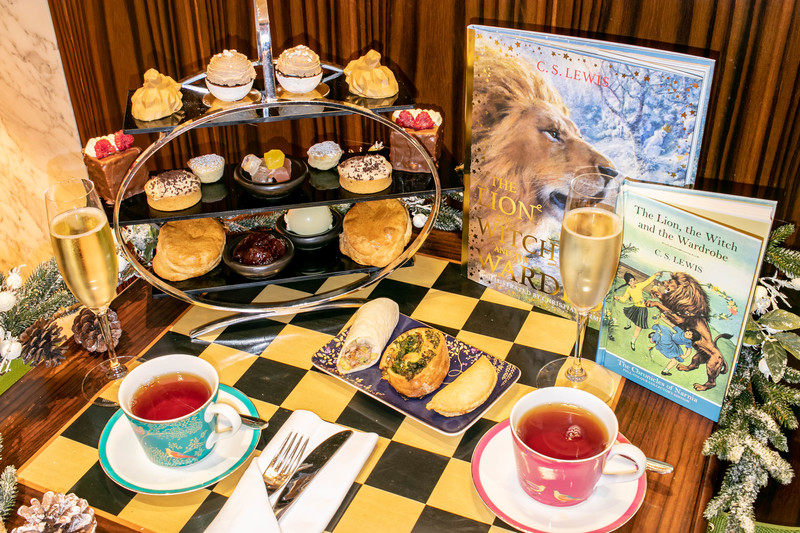 For those wishing to take shelter, Mr & Mrs Beaver are opening the doors to their cosy lodge to offer you a Narnia-themed afternoon tea. Feast upon Aslan's Chocolate and Caramel Bonbon and the Ice Queen's Crown Coffee Tart, to name but a few, whilst indulging in unlimited Hotel Chocolat hot chocolate, for the perfect festive afternoon. For those looking to take things up a notch, treat yourself to a glass of Champagne or one of our signature Gin & Tonics. At St Martins Lane, even the surliest of scrooges will find themselves getting into the festive spirit once they've tried this Narnia Afternoon Tea. Priced from £29.50 per person.
Narnia® is a registered trademark of CS Lewis Pte Ltd. Used with permission.
www.narnia.com | Facebook:TheChroniclesofNarnia
Christmas Day Menu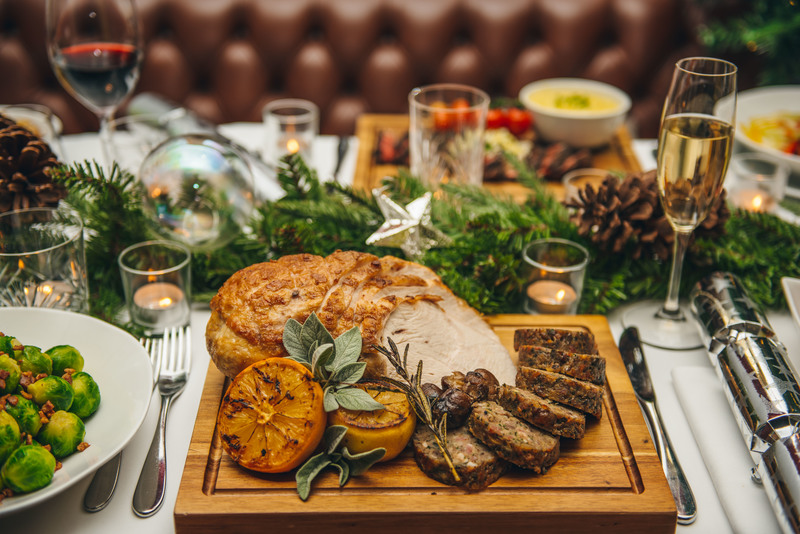 Leave the cooking at home and join us for a Christmas to remember. Sip on a Festive Bellini on arrival before enjoying a 3 course Christmas lunch or dinner with those you hold dear. From Coffee-Crusted Ribeye and Roasted Norfolk Turkey, teamed with all of the traditional trimmings, to Mexican Doughnuts and Traditional Christmas Pudding, here at Asia de Cuba, we will ensure that your Christmas Day is spent the right way.
New Year's Eve ADC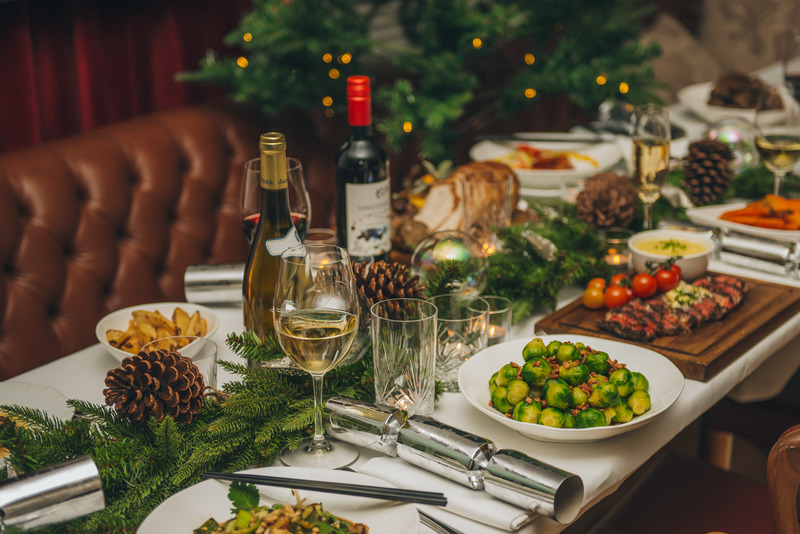 Ring in 2019 in style for New Year's Eve like no other at Asia de Cuba. Choose from either our early or late sittings and enjoy a glass of champagne on arrival before devouring an exquisite five-course dinner. With a six-piece Cuban band and dancers, the evening promises to bring all the flavour and soul of Havana's hey-day. And for those who seek to see out the entire night out from start to finish, there will be delicious Cubano sandwiches to ensure that you can continue to dance the night away.
It's the most wonderful time of the year! To book, please call 020 7300 5588 or email london-guestservices@sbe.com.
Dry Doesn't Mean Boring
01.10.20January 10 2020 /
The first step is loving yourself
12.20.19December 20 2019 /
A slice of LA, right in the heart of Central London
11.08.19November 8 2019 /