November 04, 2019
((BOUNCE))™ started in a small community studio with just 8 trampolines in 2014. Within 3 years it became known as the fastest growing fitness company in the UK and now averages 35,000 attendees every month, with even more joining in January as St Martins Lane and ((BOUNCE))™ take to the trampolines together for the first time. We caught up with CEO and Founder, Kimberlee Perry, to find out a little more.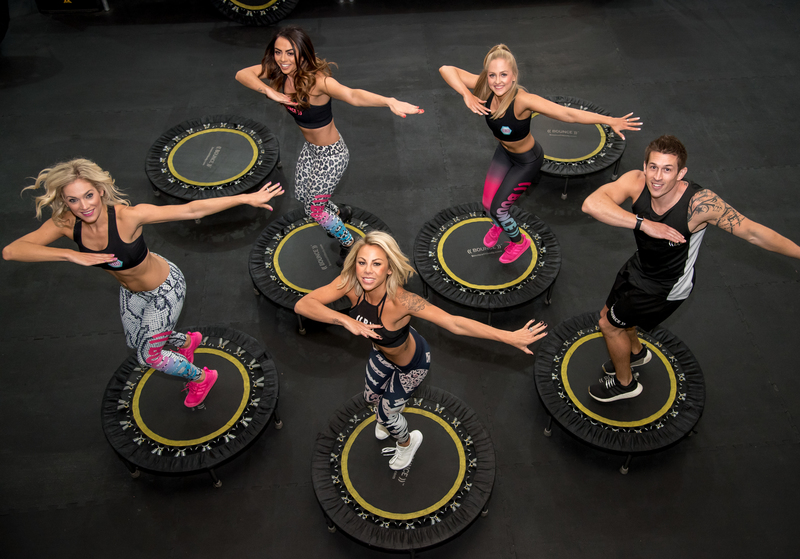 When was the first time you got on a trampoline?
When I was about 5! I was given a big trampoline for my birthday! I used to jump on after school every day and get my Mum to do it too – 30 years later I'm still getting people to join in constantly!
What inspired ((BOUNCE))™?
I was inspired to create a fitness class that was supportive of others instead of that typical gym environment where no one speaks to one another, so I focused the fitness on being a fun and friendly social experience as well.
At the time of inception, the fitness industry was spurning out a lot of "beastly" types of workouts like 'Bootcamp', 'Armageddon' 'Crossfit' and 'Hell Runner' etc - this didn't appeal to my pop music and dance interests – I wanted an aggressive exercise class, but without the evil atmosphere so creating a balance was crucial. Finding a niche like performing it on a trampoline, which was created for fun, was key to the success of ((BOUNCE))™ and our enjoyable workout atmosphere.
What style do you not currently offer but would love to incorporate into one of your classes in the future?
Nothing! We do it all on a trampoline: cardio, circuits, bodyflow, percussion and strength. That's why we see so many people give up the stagnant traditional gym environment and commit to our group exercise classes because there's a session style to suit everyone's interests that's programmed on the trampoline.
What makes ((BOUNCE))™ different to other fitness classes?
There is nothing like what we do! It's a show not to be missed – and that's they secret: we make it a show, a performance, a spectacular event, not just an obligatory exercise class.
Who is ((BOUNCE))™ made for?
Its programmed to suit someone who wants to burn fat because it's a high cardio class, and thanks to the trampoline mat and added gravity and g-force, its three times more effective than a floor-based workout. Plus, its low impact and easy on the joints so if you can jump you're able to do it!
Can you still ((BOUNCE))™ if you have no coordination?
Most people think they have no co-ordination but you'd be surprised how easy it is with a great instructor. You can also make the class easier by lowering the level of the moves and lightening the intensity of the jump, which we show you throughout the session how to do.
What's currently your favourite track when doing ((BOUNCE))™?
This is impossible to answer! I don't program any tracks that I don't love, otherwise I'd just keep choreographing. I try to ensure that every minute is inspiring, so the the music is all chosen because they're banging tracks and the moves are there because they're beneficial so overall, I love them all... even if I do so say so myself.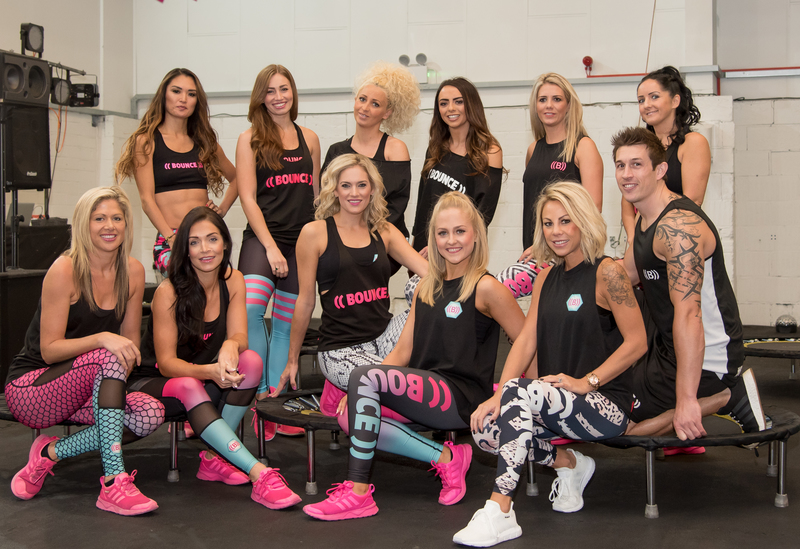 Can you explain in a little more detail the benefits of using a mini trampoline to do exercise?
By jumping on a trampoline we add approximately 3.24 more g's to our exercising intensity thanks to gravity and g-force, so that means the same move performed on the trampoline is 3 times more effective than the same move performed on the floor in the same way. The best research in this field was carried out by NASA due to 'Rebounding' (the formal name for jumping on a trampoline) being used to increase bone density and as a fitness option for astronauts. NASA famously quoted Rebounding as "The most effective exercise yet known to man".
What are you most excited about for the St Martins Lane x ((BOUNCE))™ partnership?
I'm most excited about showcasing the brilliance of a trampoline workout to a new audience of people, not only because ((BOUNCE))™ is effective and exciting for any age or ability, but because my goal is to make fitness fun and I'm sure we're going to have an amazing time together in the heart of London at a fantastic venue like St Martins Lane! ... oh and the beautiful breakfast of course - a ((BOUNCE))™ girl loves to brunch after an epic workout.
For more information on our partnership with ((BOUNCE))™ and to purchase tickets for our fitness events, click here.
20th century Parisian bohemia right in the heart of the West End
02.26.20February 26 2020 / Local Guides
01.28.20January 28 2020 / Local Guides
New Decade, New Adventure
12.31.19December 31 2019 / Local Guides