October 06, 2017
10 Karaköy Istanbul is preparing for welcoming visitors with "Need You" – the interactive artwork by the sculpture Mustafa Akkaya
10 Karaköy, will be one of the destinations on the tour routes of the 15th Istanbul Biennial. As a part of Biennial's "Neighbour Events", the hotel will be hosting, the exterior artwork "NEED YOU" by the sculptor Mustafa Akkaya, that is paying a tribute to biennial's theme: A Good Neighbour.
After its display in Istanbul Congress Center, between the dates 14-17 September during Contemporary Istanbul, the artwork will be exhibited in front of 10 Karaköy. The art piece is the encounter of the visitors of the biennial and the audience who go through the experience and essentially becomes the part of the artwork.
Created with interactive elements, Akkaya's "Need you" is seeking to explore Biennial's conceptual enquiries on a more sociological level such as;
Is a good neighbour cooking for you when you're sick?
Is a good neighbor willing to babysit your 5-year-old?
Is a good neighbour someone with no WI-FI password and a strong signal?
"Is a good neighbour from a neighbouring country?
Is a good neighbour someone who has a "Close the Borders" sticker on their car?"
Akkaya's art piece, NEED YOU, located on the exterior space of 10 Karaköy, transforms into I NEED YOU with the participation of the audience, consequently highlights our personal bond with our neighbors as well as how people need each other on a bigger scale. Bearing in mind the history and the location of 10 Karaköy, Akkaya addresses the necessity of the past and the present-day and includes the audience as the word "I" into the artwork.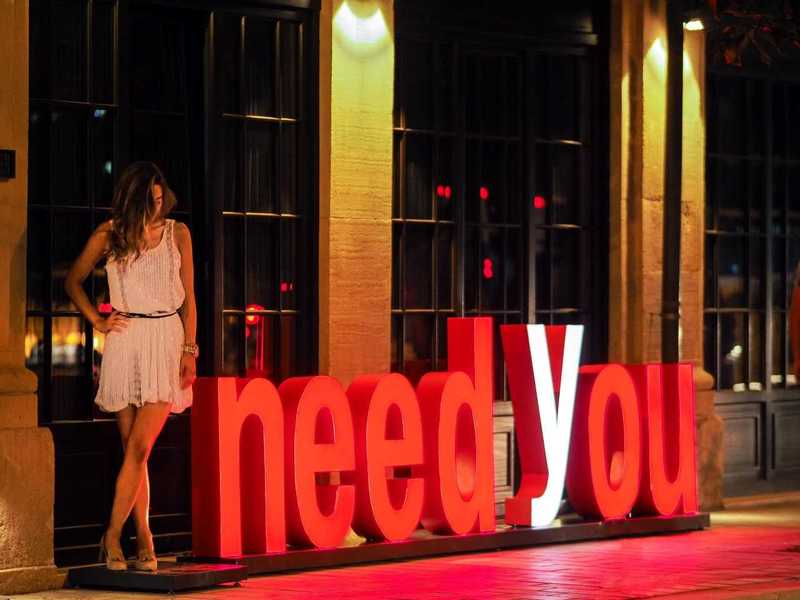 06.19.19June 19 2019 / Acts of Creation
Sip, Dine, Pool
06.10.19June 10 2019 / Acts of Creation
Here's The Scoop...
06.10.19June 10 2019 / Acts of Creation