October 01, 2018
The moment that we've all been waiting for is finally here! Yes, Autumn has returned and we are more than ready to roll out our cosiest, chunkiest jumpers and drink an abundance of Pumpkin Spiced Lattes ('tis the season after all...). This month is officially dedicated to the London Restaurant Festival - celebrated throughout our culinary capital, an gin-credible day to celebrate International Gin and Tonic Day and making sure that everyone has a spooktacular day celebrating Halloween. Not to mention that the arts intelligentsia are filing into town – immaculate and whacky in equal measure – to give us Frieze London and Frieze Masters – a feast to be devoured by all manner of art lovers from around the world. October has something in store for all to enjoy.
International Coffee Day (1 Oct)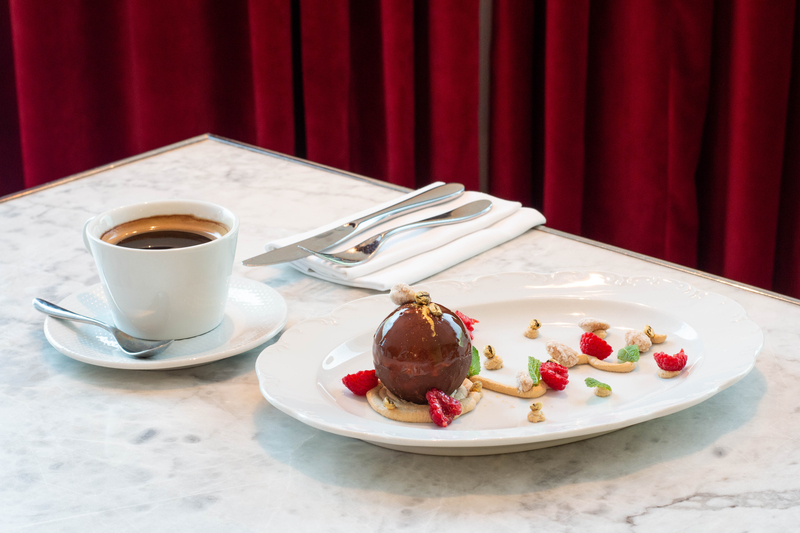 It goes without saying that coffee is always a good idea. After all, everyone knows that the perfect way to have a brew-tiful day is with a quick caffeine fix, but when there's a chance to combine two of our favourite things – coffee and dessert – it's hard to resist. To celebrate International Coffee Day, bring a friend to Asia de Cuba and indulge in the Café Cubano – a sphere of coffee and mascarpone mousse with a coffee madeleine, complete with a salted candied almond and sugar snap. If you're looking for complete satisfaction, why not add a latte or an expresso martini to your order for the ultimate coffee experience.
To book, please call our Restaurant Reservations team on 020 7300 5588 or email restaurant.resuk@sbe.com.
London Cocktail Week (1 - 7 October)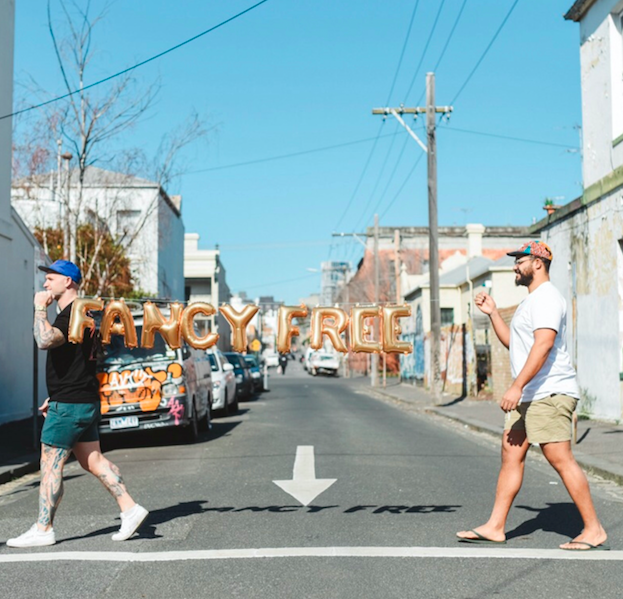 In Celebration of London Cocktail Week, Dandelyan welcomes the amazing mixologist team from Melbourne's Fancy Free to join them behind the bar to create a special one-off drinks menu with Jack Daniels. A cocktail lover's idea of heaven.
London Restaurant Festival (1 - 31 October)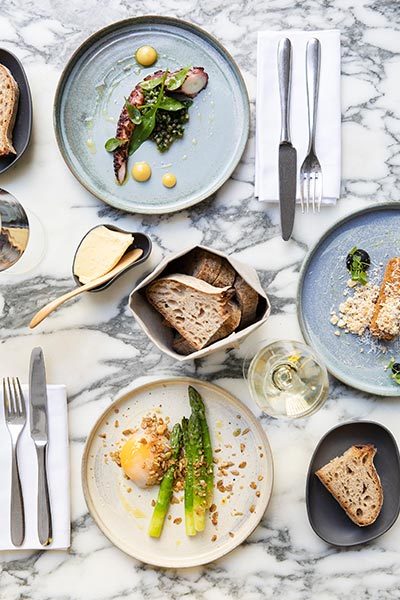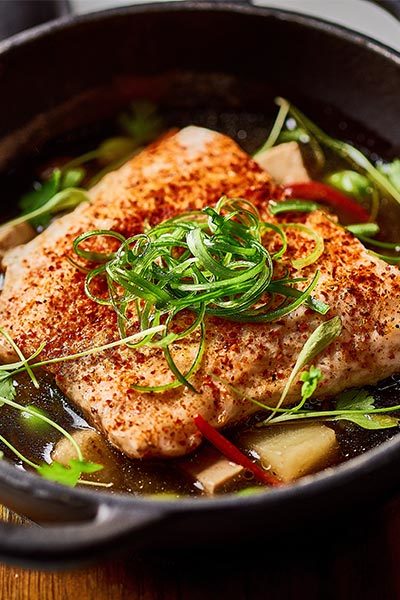 London Restaurant Festival has returned, and this year it's better than ever, offering an array of amazing offers, in partnership with Book A Table. To celebrate, why not bring your friends or significant other to Sanderson and enjoy 3 courses and a cocktail in The Restaurant for £28. Or, if you're feeling a little more indulgent, sit and savour our Mad Hatters Afternoon Tea and a complimentary cocktail for just £40. Alternatively, join us at St Martins Lane and enjoy a delicious three-course meal and Mini Mojito cocktail in Asia de Cuba, be it for a lunch time treat or a delectable dinner date. Don't miss out! For more information or to book, please click here.
Tuesday Takeover with Fanny's Kebabs (2 - 30 October)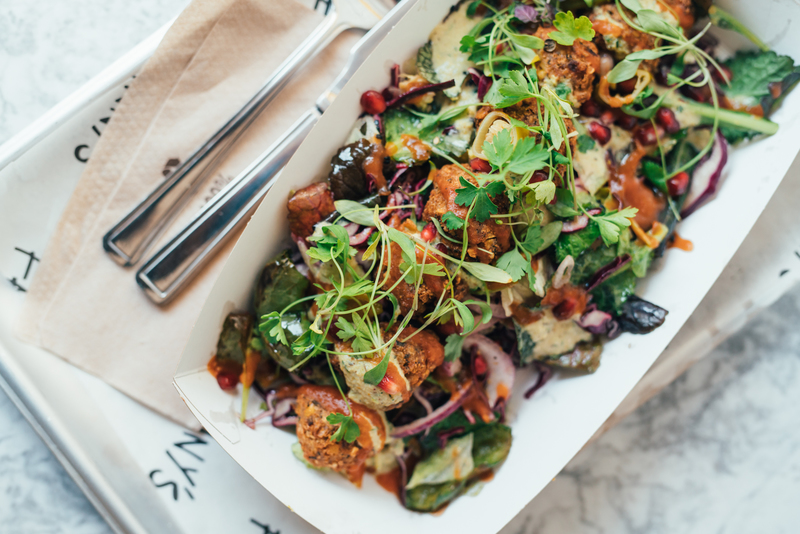 We welcome the new trend for kitchen takeovers with open arms and empty bellies with our latest pop-up series 'Tuesday Takeover', in which we will be sharing and showcasing some of London's hottest street-food connoisseurs. Every month Rumpus Room will play host to a different street-food vendor, who will tantalise your tastebuds with a mixture of their best-sellers, complete with some delectable dishes bespoke to Mondrian London.
Throughout October, Rumpus Room is partnering with Fanny's Kebabs, bringing you some of the most creative, fun and fresh kebabs to tantalise your tastebuds.
To book, please click here. Alternatively, you can call us on 020 3747 1063 or email rumpus.room@sbe.com
Frieze London and Frieze Masters (4 - 7 October)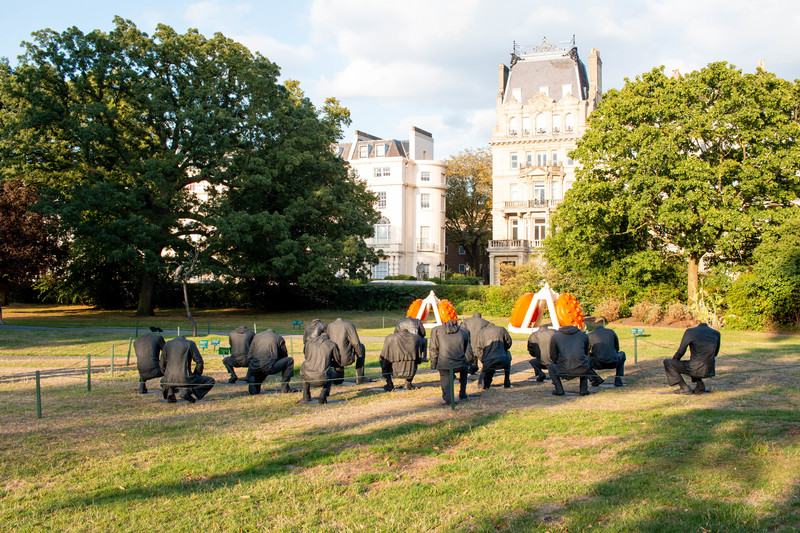 The biggest and most famous of all the art fairs returns for another year, and to say that we're excited is an understatement. Hardcore art fanatics will vouch for the fact that nothing tops Frieze art fair, where over 160 galleries from across the globe are represented and you get the chance to mingle the some of the biggest names in the art world, as well as the up-and-coming names of the future. Frieze's place in art history is cemented, and it continues to forge ahead to showcase and demystify this extraordinary world. A brisk 15 minute walk (or 7 minute cab ride) to where the action happens in Regent's Park, Sanderson is proud to be one of Frieze London's official hotel partners. To book tickets and a night at Sanderson, see here.
World Zombie Day (6 October)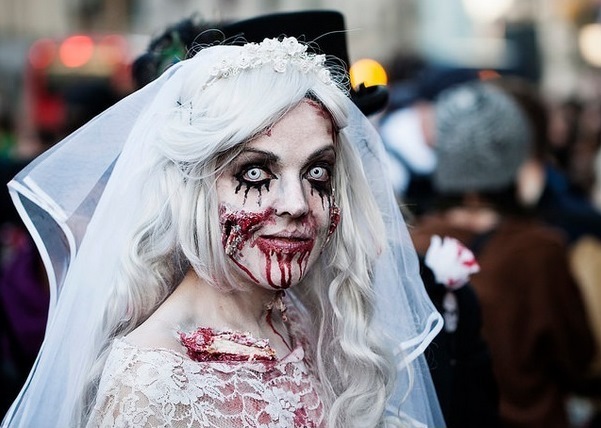 The end of the world is here as the Zombie apocalypse lets loose on London. Just kidding, it's only World Zombie Day. But, it does mean that you can get a little bit of an insight into what life might be like on the set of The Walking Dead. Go all out with the fake blood and white face paint and walk around the busy streets of the capital dressed like a zombie, raising money for homeless charity Shelter from the Storm. To take part you must register on the World Zombie Day website and the route details will be emailed to you a few days before the event.
Chocolate Week (8 - 21 October)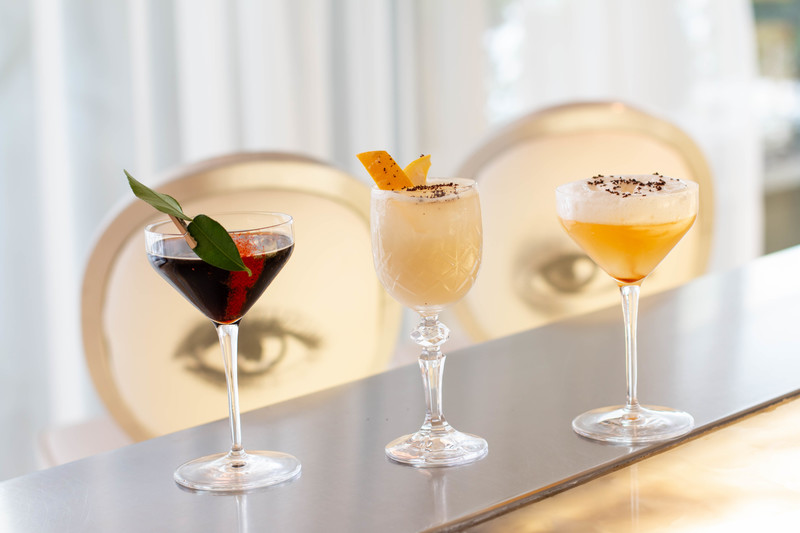 Here at St Martins Lane, we'll take any excuse to eat more chocolate, but this is truly a good one. From The Rocher – a praline choux covered in milk chocolate and filled with a delectable hazelnut cream, to our tasty Chocolate Tart with passion fruit and dark chocolate ganache, chocoholics are in for a treat throughout Chocolate Week with our indulgent Chocolate Afternoon Tea. *Please note this is the only afternoon tea available during this week. Over at Sanderson, it has to be said that we know the ultimate way to celebrate Chocolate Week in style. Acclaimed Chocolate Patissier, William Curley, will be joining us throughout Chocolate Week, creating an abundance of treats that are sure to satisfy the sweetest tooth. From devouring a 4-course chocolate menu in The Restaurant, to sipping on a chocolate cocktail in Long Bar, we've got you covered, with something for everyone. Let yourself be revitalised as you bask in chocolate bliss with our chocolate back scrub and massage in agua Spa. Enjoy 35 minutes of self-indulgence for just £65 - guaranteed to leave you feeling Oh So Sweet. But the fun doesn't stop there - chocoholics and shopaholics, come one, come all and choc 'til you drop, in our amazing chocolate pop-up shop. Or, join us for a chocolate masterclass with William Curley himself. From tempering chocolate to a chocolate tasting, each guest will leave with an insight to the wonderful world of chocolate, their own hand-crafted truffles, recipes and branded apron. For tickets, please click here.
BFI London Film Festival (10 - 21 October)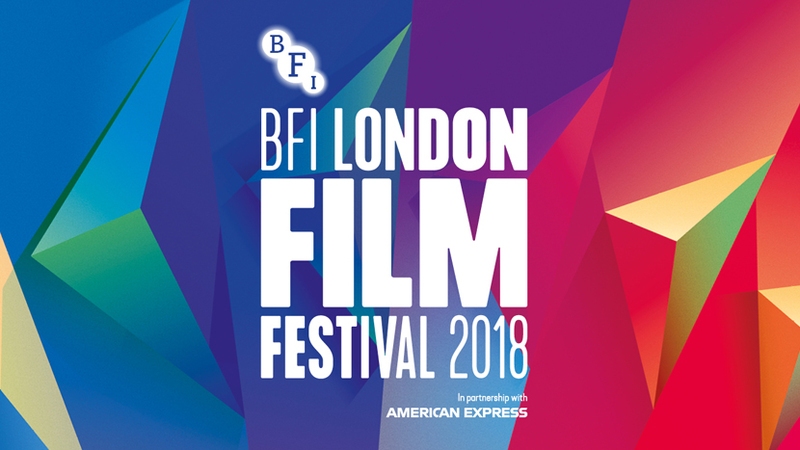 Of course, as internationally renowned film festivals go, London is right up there with Berlin, Venice and Cannes, and growing in importance and stature all the time. It's all about the glitz and glamour in London town. But, it's also all about the celebration of cinema and the incredible talent that goes into producing the films that entertain and challenge us on a regular basis (tickets available here). And this year's line-up promises to be one of the strongest to date, with screenings of films such as Steve McQueen's 'Widows' and Yorgos Lanthimos's hugely buzzy 'The Favourite', along with an array of emerging stars. There's also Q&As and masterclasses with filmmakers to get stuck into, as well as short films, talks and workshops.
NFL (14, 21 and 28 October)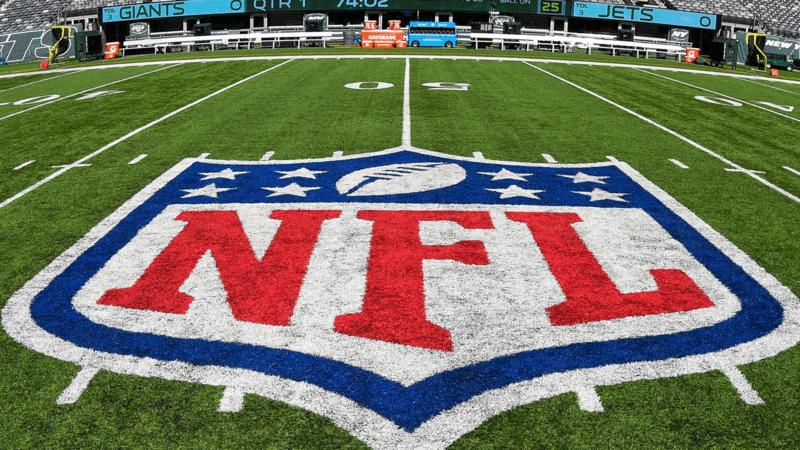 Hold onto your hats: NFL has touched down in London town with three exciting games in October. On the 14 October the Seattle Seahawks will take on the Oakland Raiders, then the Tennessee Titans will play the Los Angeles Chargers on the 21 October, and the final match we'll see the Philadelphia Eagles vs the Jacksonville Jaguars on the 28 October. Don't miss out - grab yourself a ticket to get in on the action, live from the O2.
International Gin & Tonic Day (19 October)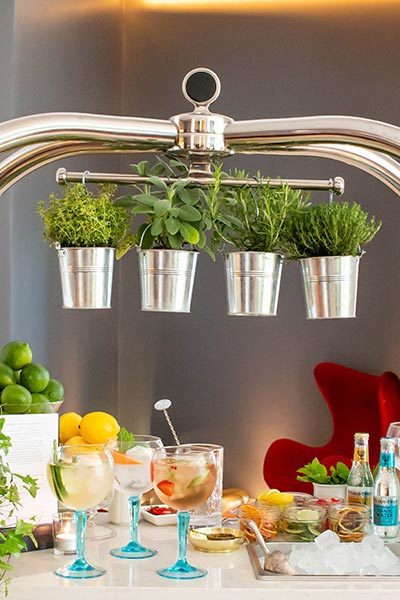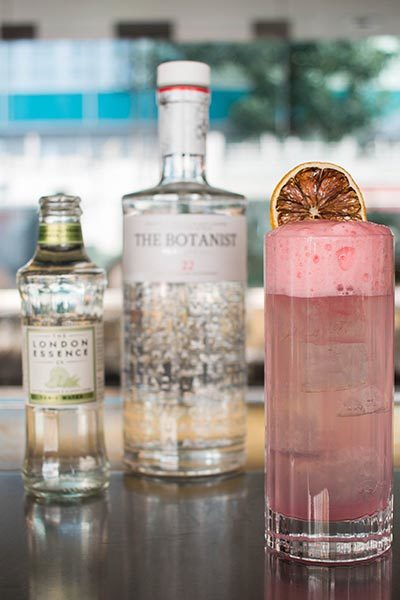 What's better than a night spent drinking G&Ts? A whole day dedicated to drinking G&Ts, obviously. After all, the humble gin and tonic is not merely just a drink, but a much-celebrated pastime across the globe, so we feel that it would be rude not to raise a glass (or two) to the saintly Juniper juice. Revel in the International Gin & Tonic Day festivities the traditional way at Long Bar and enjoy our signature G&T tipple – The Botanist – in style. Or come and enjoy a gincredible G&T or two in the bustling theatre district from our bespoke Gin & Tonic trolley in the lobby, or from the comfort of our quintessentially British decompression zone, The Den. How's that for getting your gin fix?
Half Term Mad Hatters Afternoon Tea (22 - 28 October)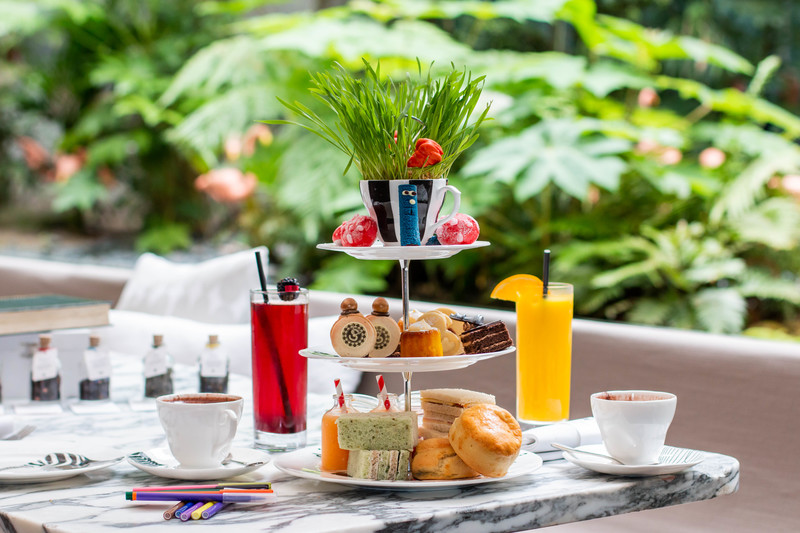 Struggling for ideas on what to do with the kids this half-term? Never fear, here at Sanderson, we've got you covered with our Mad Hatters Afternoon Tea. Tumble down the rabbit hole and discover a tea party beyond your wildest imagination for the whole family to enjoy. Tantalise your taste buds with White Rabbit cucumber and cream cheese sandwiches to start, followed by tasty treats such as the Mad March Hare vanilla pocket watch macaroon and Alice's exotic fruits 'Drink Me' potion to satisfy your sweet tooth. Inspired by Alice in Wonderland, expect to meet plenty of familiar characters and recall childhood tales along the way. There's no excuse to be late for this very important date.
To book or for any special requests, please call Restaurant Reservations on 020 7300 5588. Alternately you can email london-guestservices@sbe.com.
Halloween (31 October)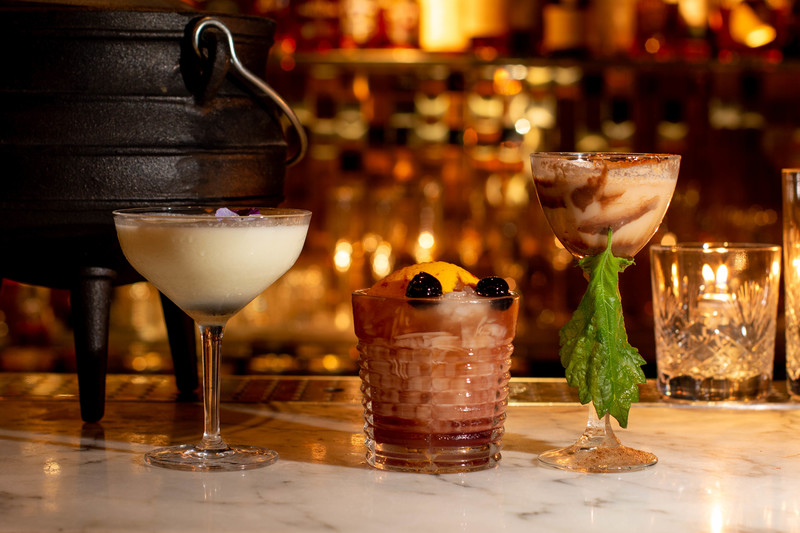 Don your most spooktacular outfits and gather up your guys and ghouls, as you celebrate the much-anticipated, blood curdling night of the year in supernatural style. Venture to Long Bar and party in the dark of the night at our Black and Yellow Bone-chilling bonanza - if you dare that is. With a DJ set to entertain you, and ominous black and yellow decorations creating an eerie ambience, complete with a complimentary Veuve Cliquot cocktail on arrival for just £20, prepare to revel in the wonders of Hallow's Eve in death-defying decadence. Or if you're looking for a frightfully fabulous night in the bustling theatre disctrict, enjoy a glass of Hocus Pocus or sip on The Confessor or the Casper Survivor in Blind Spot for just £13 each, and celebrate Halloween in spine-chillingly good style. Available from 26 - 31 October. Across the river, Rumpus Room will be throwing a Halloween party that is set to rival all others. Jump down the rabbit hole to Malice in Wonderland and revel in its macabre spectacles. For one night only, our glamourous rooftop bar will be unrecognisably transformed into a twisted fantasy. With acts ranging from the gruesome to the titillating, to the downright scandalous, guests are advised to leave their inhibitions at the door and party the night away (with a cocktail in hand of course) and have a frightfully good time at the ultimate spine-tingling soirée. To book, please click here.
To book a table in Blind Spot, please call our reservations team on 020 7300 5588 or email london-guestservices@sbe.com
Oktoberfest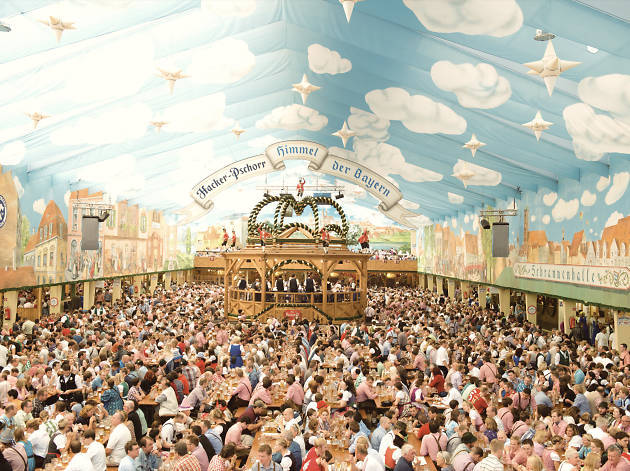 Here in London, it's no secret that we love a party. So, you can bet that we're begrüßung Oktoberfest with open arms (and with big old Steins of beer in hand). If you're on the look out for platters of Wurst, succulent schnitzels, guys and girls adorned in the finest leiderhosen and a hearty oompah band for you to toe-tap to, then look no further. London has you covered.
October on the South Bank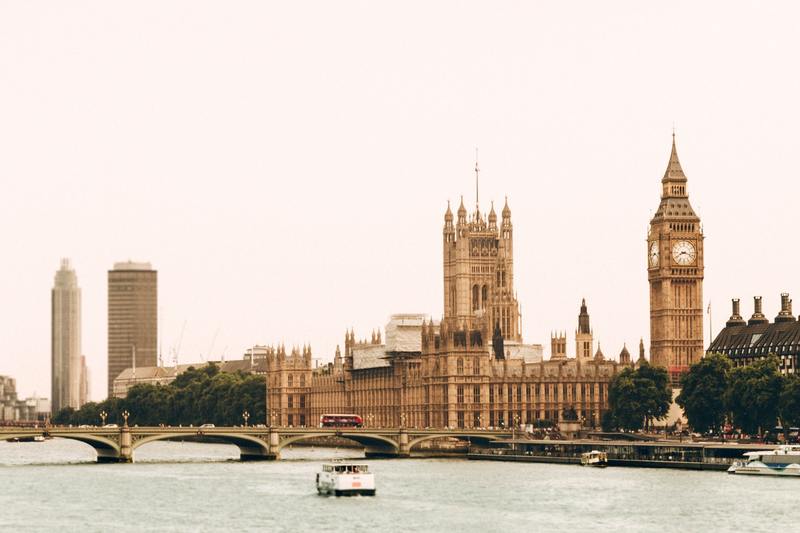 With so many amazing things to see and do on the South Bank, it's easy to get lost in all of the hustle and bustle. So we've decided to take a weight off of your shoulders, bringing you a list of the best things happening on the South Bank this month.
This year's ode to National Poetry Day from the Southbank Centre is based on the theme of 'change', and is set to be full to the brim of outstanding cultural content. Head on over on 4 October to listen to an array of inspiring young poets such as Zaffar Kunial, Caroline Bird and Hannah Lowe. This isn't one to be missed. In other news, Festifeel is back for it's amazing annual one-day indoor festival on the 6 October, in aid of the Coppafeel breast cancer charity. Hosted by Angela Scanlon, there's an incredible line-up of stars taking part in the day, such as Fearne Cotton and Jayde Adams. Book in advance here. And finally, the London Literature Festival will be filling the Southbank Centre once again with acclaimed authors, poets, speakers and collaborators for a jam-packed 20 days of fascinating events, from the 18 to the 28 October. Celebrating its twelfth year in 2018, the festival will include live readings, talks and workshops from the likes of Salman Rushdie, who'll make a rare apperance talking about his latest novel, The Who's Roger Daltery and Carol Ann Duffy reading from her final collection as Poet Laureate. After a busy day, why not take a stroll over to Mondrian London, be it for a delicious dinner in Sea Containers restaurant, or for a cocktail or two in our multi award-winning bar, Dandelyan.
A slice of LA, right in the heart of Central London
11.08.19November 8 2019 /
From dinner, to party, to recovery, we've got you covered from the end of this year to the beginning of next year
11.07.19November 7 2019 /
Join us for a memorable Thanksgiving
11.04.19November 4 2019 /