June 05, 2018
Summer is a beautiful time here in London - the city comes to life right before your eyes, thanks to the brighter days and healthy doses of vitamin D. Whether you're looking to escape the hustle and bustle of the city to get lost in a tropical oasis or seek to soak up the sun by the Thames, this year we've got your summer covered with our Terrace Round-Up...
Summer at Mondrian London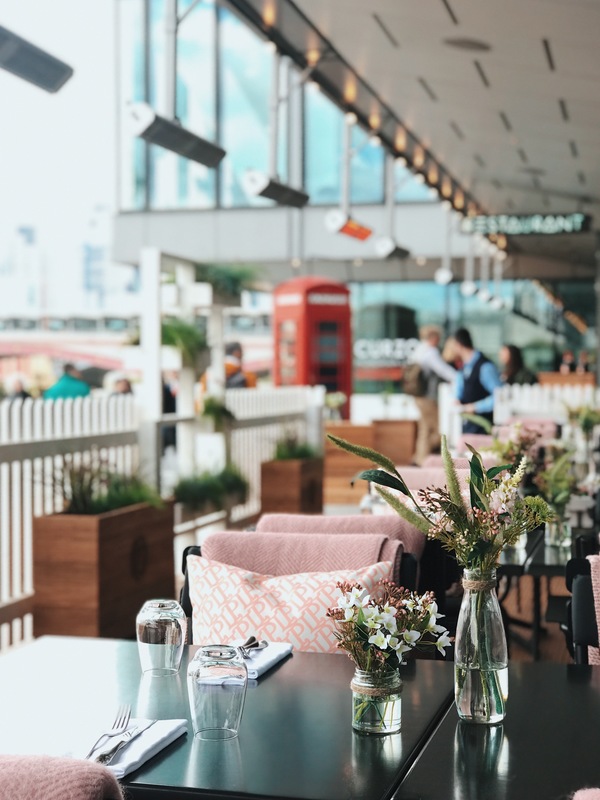 Popping-up for the duration of the summer, there is a beautiful floral terrace sitting pretty outside Sea Containers restaurant, complete with mesmerising views and delectable dining. This year's summer terrace will celebrate 50 years of Laurent-Perrier Cuvée Rosé, with a menu themed around the iconic rosé Champagne. With a myriad of florals echoing heady midsummer meadows, a pretty pastel pink theme and Thames-spanning views, this year's Mondrian London Midsummer Terrace is set to be one of the most Instagrammable destinations on London's Southbank this summer. Plus the Laurent-Perrier Champagne bar will be open Thursday – Saturday and is available for private hire as well as walk-ins to ensure that your weekend starts right.
To book your table, please call 020 3747 1063
Summer at St Martins Lane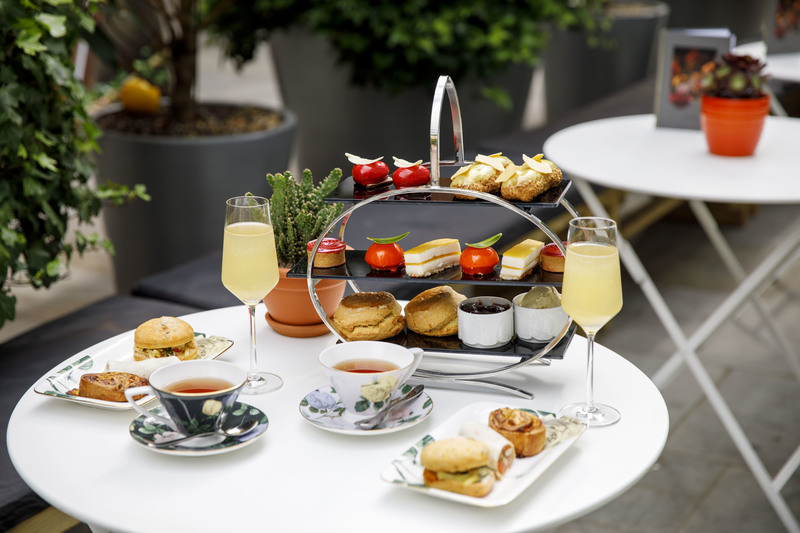 This summer, St Martins Lane is delighted to be opening its doors onto The Den Terrace to bring you a taste of the tropics, in collaboration with Bacardi Añejo Cuatro.
The Den has been transformed into a tropical oasis, filled to the brim with palm trees and cacti, spilling out onto the terrace, bringing Caribbean glamour to the heart of London's Covent Garden. The space will feature tones of opulence alongside accessories including plants trailing over drawers and palm tree lamps on the central tables, complete with a Bacardi print vinyl on the walls, providing a beautiful backdrop to create the perfect Instagram moment. Plants will take centre stage throughout, with cacti, banana trees and Kentia palms decorating and enclosing the space as a natural haven. The terrace itself will have an arch of fern foliage as the focal point, alongside an array of greenery from flower pots to mini cacti on the tables. The décor and surroundings are designed to make guests feel they have left Covent Garden and entered the tropics, especially when relaxing with a Barcardi Añejo Cuatro cocktail in hand. Our renowned afternoon tea as also been revamped with a tropical twist and is not one to be missed!
To book please either call 020 7300 5500 or email restaurant.resuk@sbe.com
Summer at Sanderson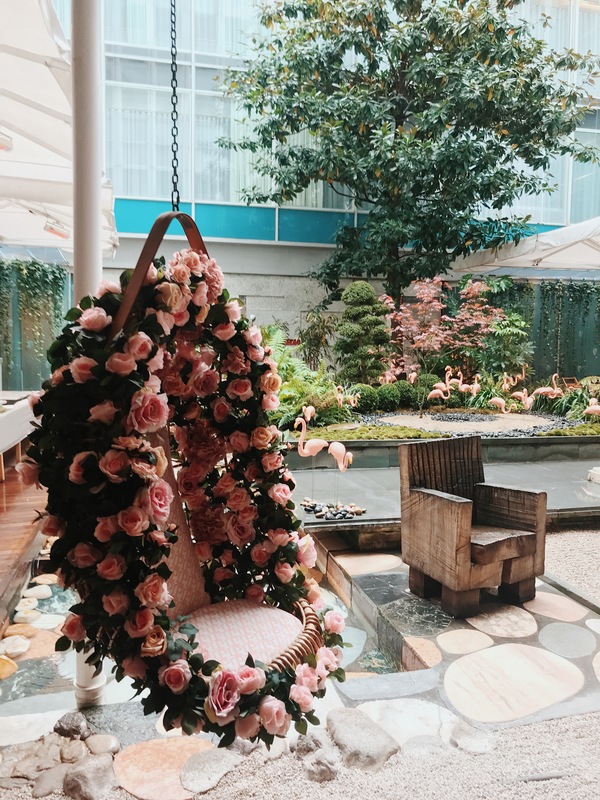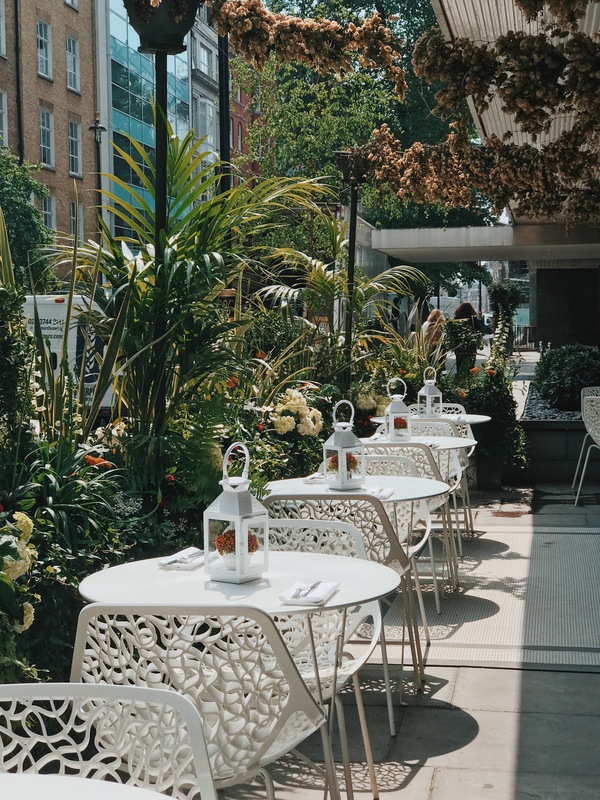 At Sanderson, Berners Terrace has been transformed into London's very own Italian escape, in collaboration with Peroni Ambra and Martini Riserva Speciale. From 21 May to 30 September, let us entice you to take a step away from the hustle and bustle of busy Oxford Street in our sanctuary in the midst of the city. Sit back, relax and enjoy a selection of speciality beverages while soaking up the sun and embracing the natural surrounds, on a terrace brought to life by beautifully fragrant flowers and foliage. Berners Terrace will provide a serene haven for Londoners to escape the stresses of the city, where the Chinotto orange will not only be used in the cocktail creations. Join us and embrace the fresh fragrance from the fruiting trees, filling the terrace with the scent of summer as you unwind in a sea of seasonal plants. We've also transformed our iconic garden into a pink haven full of 50 flamingos and floral accents for the launch of the Laurent-Perrier Courtyard Garden. Plus our famous seated swing will become a throne for the Queen of Hearts, adorned with pink roses for the perfect Instagram moment. From 2 May to 26 September, tumble down the rabbit hole and enjoy our renowned Mad Hatters Afternoon Tea with a Cuvée Rosé twist. Escape into the captivating, whimsical world of our oasis of calm in the midst of the city and join us in celebrating the 50th Anniversary of Laurent-Perrier Cuvée Rosé Champagne.
To book please either call 020 7300 5500 or email restaurant.resuk@sbe.com
Free your mind in our Botanical Wellness Suites
06.19.19June 19 2019 /
Cocktails like never seen before
06.10.19June 10 2019 /
It's time for ice cream
06.04.19June 4 2019 /