June 01, 2018
With summer just around the corner, we're officially heading into holiday mode, dreaming of sunny evenings well spent and lighter evenings all round. After all, it's hard not to be excited when there's so much going on in the capital. From World Gin Day and Taste of London, to Royal Ascot and the World Cup, there's something for everyone this month...
Field Day (1 - 2 June)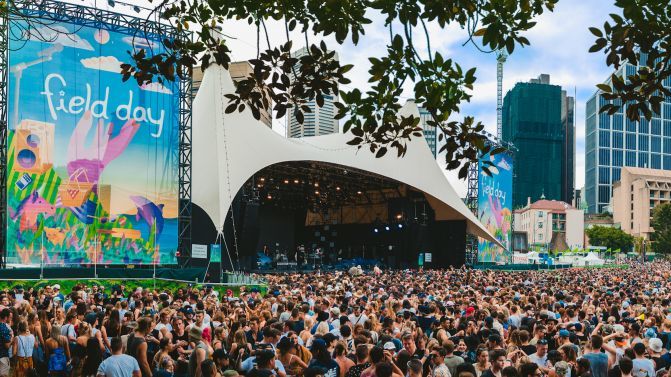 Over the past decade, Field Day has become one of London's most iconic music festivals, and this year is set to be better than ever before. Let's just say that South Londoners are in for a real treat, as this summer Field Day is being relocated from its old home in Victoria Park to Brockwell Park for the first time in the events history. So if you're looking for musical mayhem in a field, Field Day's line up is as well-curated as ever and definitely doesn't disappoint.
World Gin Day (9 June)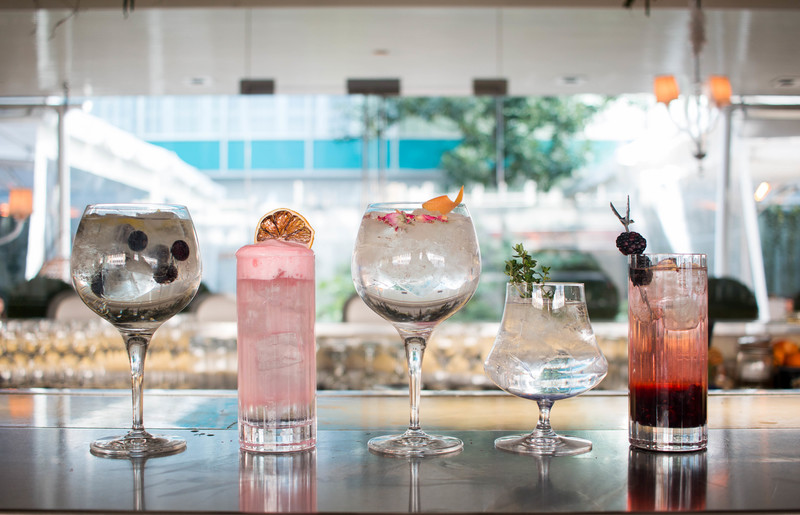 To gin or not to gin? Silly question. It goes without saying that St Martins Lane knows how to celebrate in style. Come and enjoy a gincredible G&T or two in the bustling theatre district from our bespoke Gin & Tonic trolley in the lobby, which we're launching from 9 June in celebration of World Gin Day. Available Thursdays and Fridays from 5 - 9pm and Saturdays from 3 - 9pm. Or fancy celebrating World Gin Day the traditional way? Well, what better reason to come and join us at Long Bar for The Botanist or a Star of Bombay from our Gin & Tonic menu. Gin lovers of the world rejoice!
Dandelyan Botanical Suite (6 - 30 June)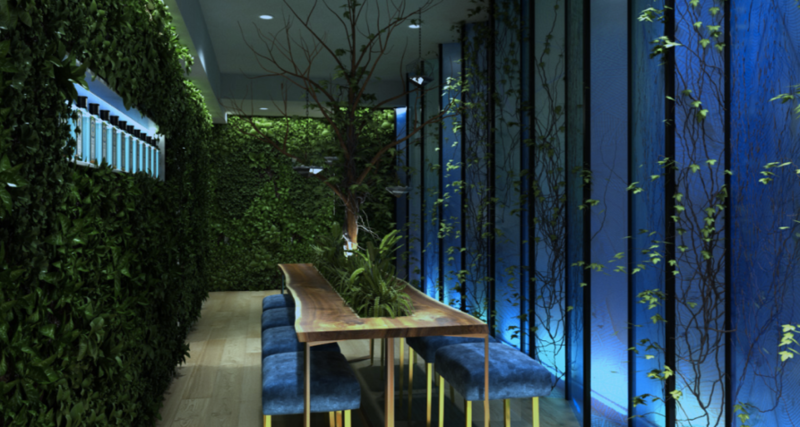 To celebrate World Gin Day, our Dandelyan team at Mondrian London have joined forces with our friends at Bombay Sapphire to transform one of our suites into a whimsical oasis.
The Botanical Suite will have a weekly changing roster, featuring a different menu and concept created by four senior team members at Dandelyan - 4 weeks, 4 themes. Kicking off the first in the series on 6 June will be Will Meredith, Dandelyan's senior bartender, who will be delving into the disco era and how it affected the world of mixology. Following in suit from 13 June, Enrico Gonzato will host the suite, having worked in some of the most luxurious bars in London, he will explore what luxury means within the plant kingdom. On 20 June, senior bartender Jack Banks will explore 'expertise' when it comes to processing ingredients and what actually makes a good ingredient.
For the final week. the suite welcomes head bartender Alex Lawrence, who is renowned for his passion of wonderfully whacky things, will create a menu focusing on what 'Heaps Mad S4!T' means to Dandelyan. A true exploration into the technique and shifting perceptions. So escape the world and get lost in botanical bliss.
Each menu will be available from Wednesday - Sunday, with two sessions taking place each evening at 5:30pm and again at 8pm. Tickets are priced at £55 per person and are available to buy here.
Trooping The Colour: The Queen's Birthday Parade (9 June)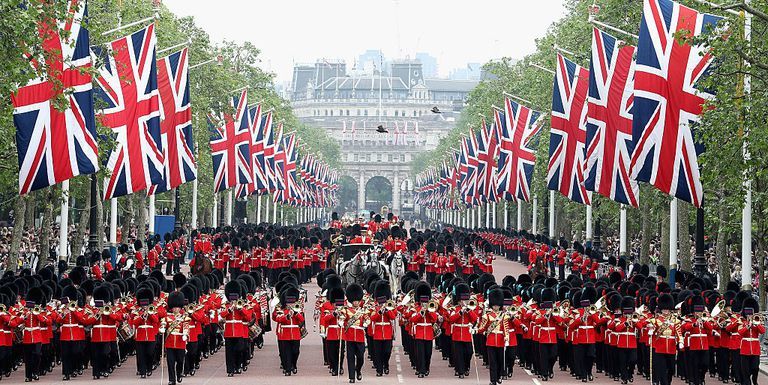 The ceremony to celebrate the sovereign's official birthday is probably the most magnificent of London's annual traditions. Which goes without saying seeing as our Queenie deserves nothing less than the most spectular spectacle in all of the land. However, Trooping the Colour (a.k.a the Queen's Birthday Parade) doesn't take place on Her Maj's actual birthday (that's on April 21) but on her official birthday (a Saturday in June being more likely to provide sunshine for the proceedings). Yes Queen Lizzie blows our celebrations out of the water with not one but TWO birthday bonanazas a year. So here's to our Queen Elizabeth - long may she reign!
Tuesday Takeover With Steak & Bake (5 - 26 June)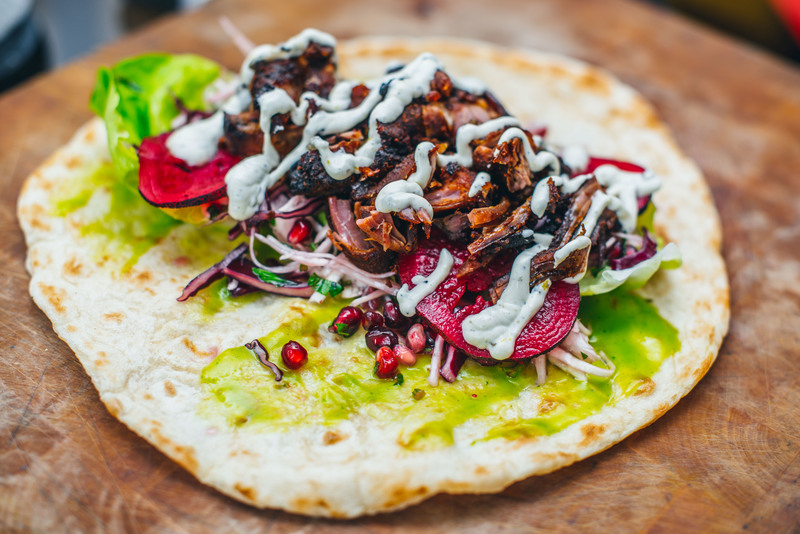 We welcome the new trend for kitchen takeovers with open arms and empty bellies with our latest pop-up series 'Tuesday Takeover', in which we will be sharing and showcasing some of London's hottest street-food connoisseurs. Every month Rumpus Room will play host to a different street-food vendor, who will tantalise your tastebuds with a mixture of their best-sellers, complete with some delectable dishes bespoke to Mondrian London.
Throughout June, Rumpus Room will be hosting the street food scenes new arrival – Steak & Bake. From smoky beef brisket, to succulent featherblade steak, we're pretty sure we've found the formula for the perfect Tuesday feast.
To book, please click here. Alternatively, you can call us on 020 3747 1063 or email rumpus.room@sbe.com
Waterloo Festival (7 - 24 June)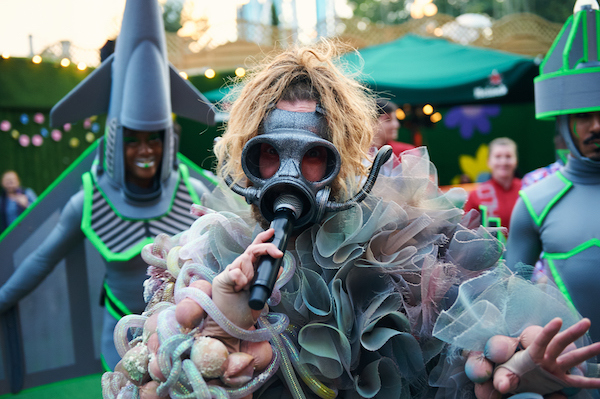 Celebrate art, music, street theatre, art shows and exhibitions, as well as a panel discussion on London's housing crisis at Waterloo Festival's most ambitious festival yet - 'Transforming Minds.' There will also be an array of workshops and the legendary evening of jazz, poetry and supper with Gary Crosby on 15 June. And whilst you're south of the river, join us at Mondrian London and enjoy dinner on our Midsummer Terrace or a drink in Dandelyan to finish off your day the right way.
London Men's Fashion Week (9 - 11 June)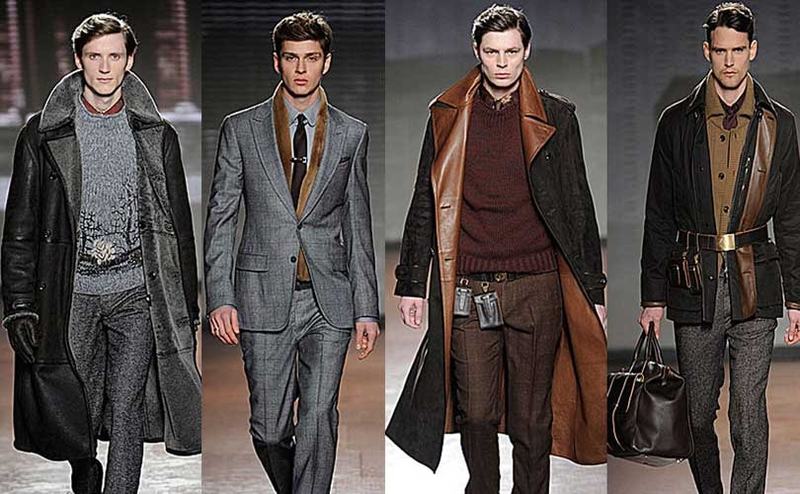 If you don't want to tackle the daily commute, but still want to get in on the London Men's Fashion Week action, have no fear, we've got you covered. Join us for cocktails at Long Bar for a tipple or two after a day of purusing the hottest shows. Or if you want to go all in on the glitz and glamour, treat yourself to a bed to rest your weary head after partying the day (and night) away.
Taste of London (13 - 17 June)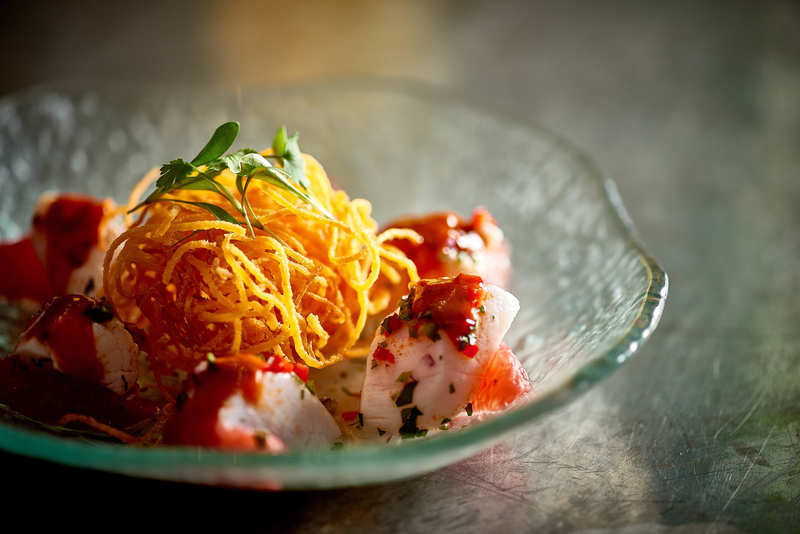 Taste of London is the highlight of the summer foodie calendar, and this year Asia de Cuba will be joining other popular London restaurants to serve up their signature dishes.
Asia de Cuba will be setting up shop in their beautiful pop up, featuring an array of their signature cocktails and delectable dishes in the stunning Regent's Park from 13 - 17 June 2018; with 55,000 food-loving visitors set to attend. As always, Taste of London is a pinnacle point of the summer, as London's latest, greatest and most excitng restaurants serve up taster size signature dishes, world-class chefs cook up a storm live on stage. There will also be many opportunities to get hands-on with interactive masterclasses and shop from an array of more than 200 food and drink purveyors.
For more information and tickets, please click here.
The World Cup (14 June - 15 July)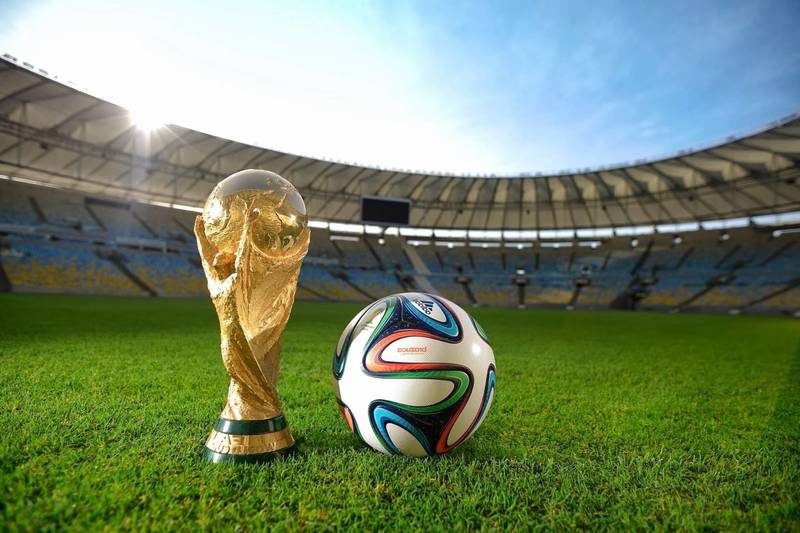 A flurry of football pandemonium has been unleashed across the globe in anticipation for the return of the World Cup. Whether you're a football fanatic or a fairweather fan, head to Blind Spot and enjoy a cocktail or two to show your support. A selection of cocktails representing the countries that are playing that day will be available for just £8. So come and join us and never miss a kick!
We're also kicking off the grand unveiling of our new Basement Bar with exclusive screenings of the FIFA World Cup, including the opening ceremony and all England matches.
Come on England! To book, call our reservations team on 020 7300 5588 or email restaurant.resuk@sbe.com
Father's Day (17 June)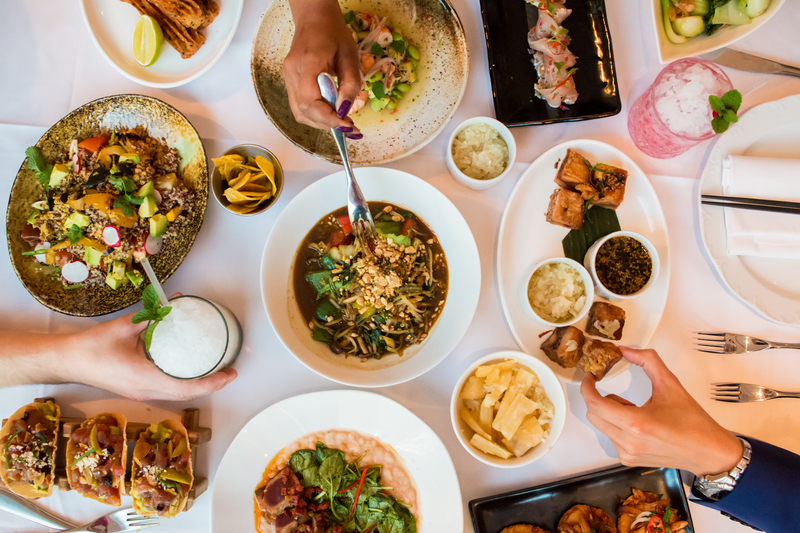 Here in London, we like to treat our papa's like kings. If mighty mojitos and delicious dinners are the way to your dad's heart, celebrate with a night of fine dining in Asia de Cuba. And it gets better. On Sunday 17 June, when you enjoy dinner at Asia de Cuba, he dines for free. Available for maximum 4 pax per table. All parties must order a minimum of one dish.
To book, please call our Restaurant Reservations team on 020 7300 5588 or email restaurant.resuk@sbe.com.
West End Live (16 - 17 June)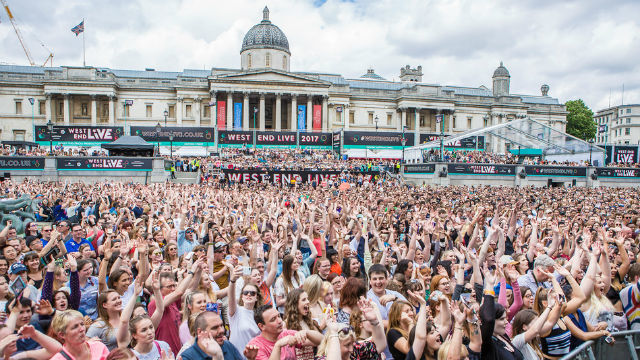 Musical theatre fanatics, get ready to sing your hearts out and dance the day away with some of the West End's biggest stars. Yes that's right, West End Live is back from 16 - 17 June. Each year, casts of some of London's best West End musicals come together for a weekend of free alfresco performances in Trafalgar Square, accompanied by fun photo ops, merch stalls, and bags of showbiz atmosphere. And if you want to carry on the party after, join us for a drink or two on The Den Terrace and get lost in a tropical oasis in the middle of the bustling theatre district.
Royal Ascot (19 - 23 June)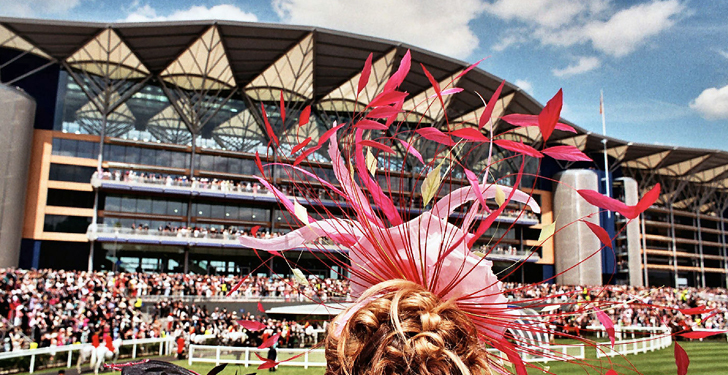 Britain's most popular horse racing event returns this June with it being one of the most pinnacle fashionable occasions in London's sporting calender. The world-famous races are for the fun seekers, the royal watchers, horse-raceing enthusiasts as well as the perfect excuse for your most eye-catching fashion accessories to come out to play. Royal Ascot also features a daily horse-drawn procession from Windsor Castle to Ascot Racecourse led by the royal carriage. Get in on the action and surround yourself with fast horses and fancy hats at the world-famous Royal Ascot races for a quintessentially British day out.
Innermost Summer Sweat Series With BLOK (23 June)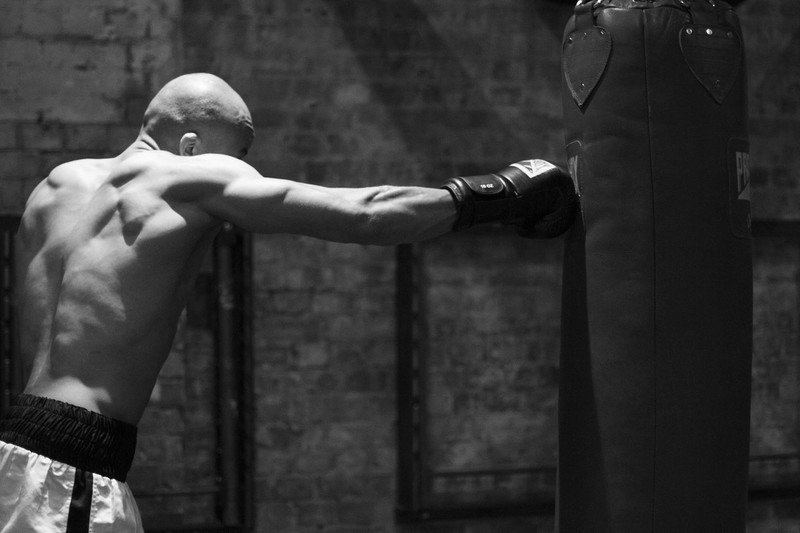 Promising to be a series like no other, the Mondrian London x Innermost: Summer Sweat Series aims to challenge and inspire participants through a series of 60-minute high-energy training sessions, each of which will be choreographed to a bespoke soundtrack of workout beats.
Designed to give a solid grounding in boxing fitness and technicque as well as build strength and endurance, guests can expect to be put through their paces, moving between pad work and conditioning exercises by two of BLOK's elite instructors. Former southern area super middleweight champion, Caleb Bowen, and London ABA winner, Paul Jackson, will be using their wealth of knowledge and experience to ensure that participant's heart rates are pounding and their technique is on point. Suitable for beginners to advanced fitness enthusiasts, the class is designed for those who want to train hard to increase speed and agility.
Each class will be one hour long from 10am - 11am, followed by brunch until 12pm. Tickets will be live from 10am on 2nd May. To book, please click here.
Free your mind in our Botanical Wellness Suites
06.19.19June 19 2019 /
Cocktails like never seen before
06.10.19June 10 2019 /
It's time for ice cream
06.04.19June 4 2019 /