July 01, 2018
July is set to be another scorcher and it's safe to say that we're more than happy about it. If you can take yourself away from our wonderful summer terraces, there's plenty to do this month in London, with 4th July celebrations, National Mojito Day and British Summer Time festival. Here's to summer in our favourite city.
The Hot Air Balloon Regatta (1 July)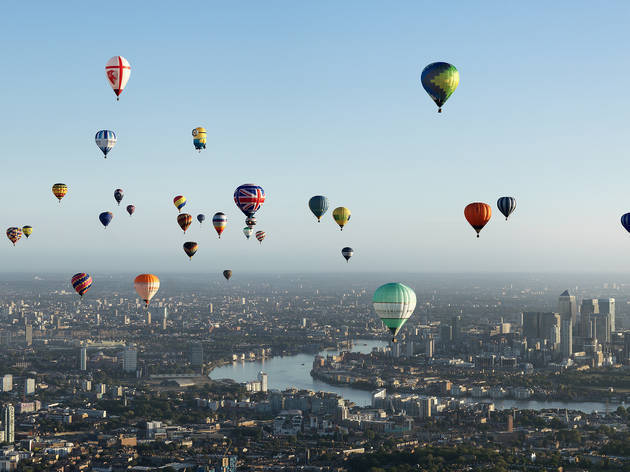 In the early hours of the morning of Sunday morning, 1 July (subject to winds blowing in the right direction!), up to 50 hot air balloons will take flight across the city for the Lord Mayor's Hot Air Balloon Regatta, an annual celebration of the Lord Mayor's Appeal. If the weather conditions are favourable, balloonists will launch their colourful orbs at around 5-5:30am, with take off taking place in Battersea Park, and will then be gliding past the London Eye, Houses of Parliament and Buckingham Palace. So, fingers crossed that we'll be greeted with this enchanting sight!
Wimbledon (2 - 15 July)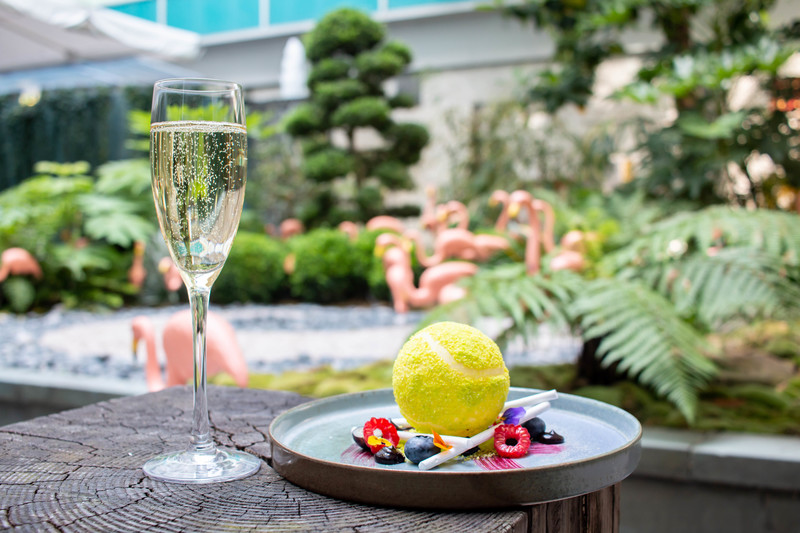 The time has come to welcome the arrival of strawberries and Champagne, jugs of pimms, and not forgetting the all-important scones with jam and clotted cream. Bring on the patchy sunburn for the return of another British summertime staple: Wimbledon.
Whether you're a serious tennis fanatic or you're just in it for the Pimm's, our Wimbledon Dessert at Sanderson is a must this summer. A Yuzu and Bergamot tennis ball, complete with crispy meringue and fresh blueberries, for just £11, this summer sensation is impossible to resist. Available 2 - 15 July.
To book, please call our reservations team on 020 7300 5588 or email restaurant.resuk@sbe.com
Tuesday Takeover With Poke Shack (3 - 31 July)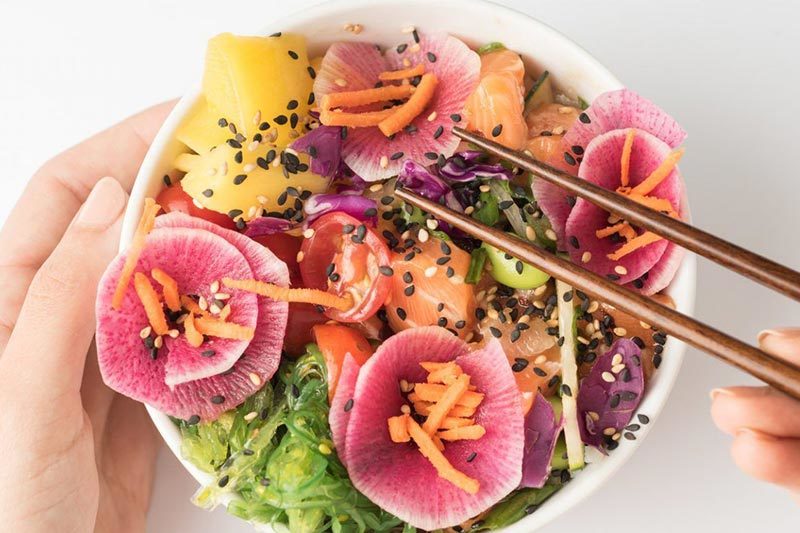 We welcome the new trend for kitchen takeovers with open arms and empty bellies with our latest pop-up series 'Tuesday Takeover', in which we share and showcase some of London's hottest street-food connoisseurs. Every month Rumpus Room will play host to a different street-food vendor, who will tantalise your tastebuds with a mixture of their best-sellers, complete with some delectable dishes bespoke to Mondrian London.
Throughout July, we will be saying aloha to Poke Shack, who will be bringing the Poke craze to Rumpus Room with their authentic Hawaiian street food. Made with the freshest, sustainable sushi grade Salmon and Tuna, complete with an endless combination of bases, sauces and toppings, Poke Shack's mouth-watering Poke bowls are the perfect 'treat yourself' Tuesday night feast, sans the guilt.
To book, please click here. Alternatively, you can call us on 020 3747 1063 or email rumpus.room@sbe.com
Independence Day (4 July)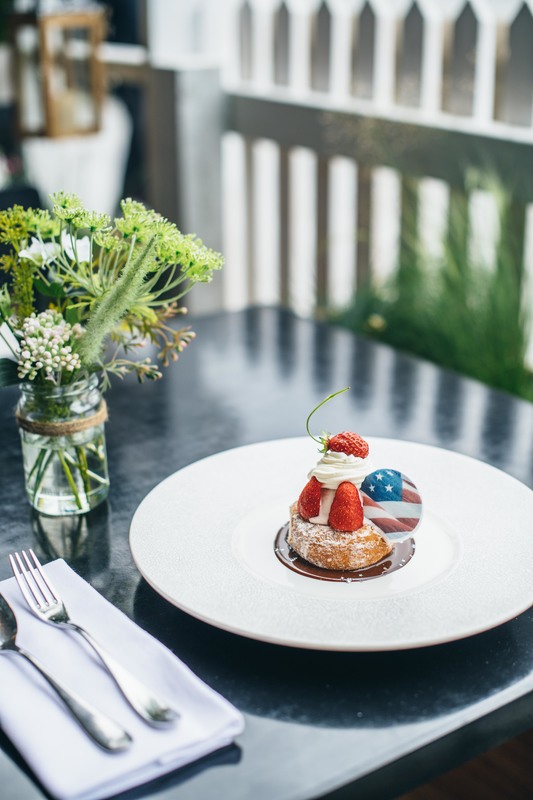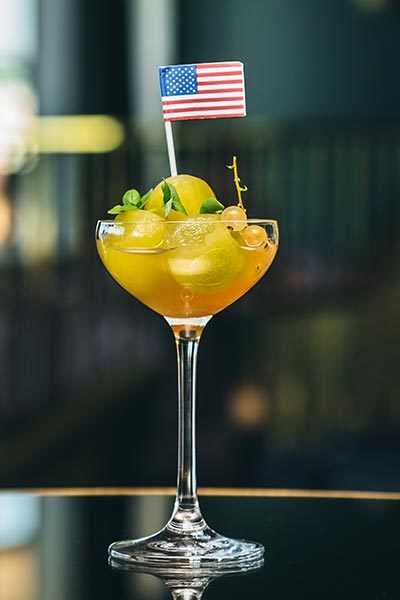 Is there a better way to indulge in everything that you love about the good ol' US of A than by celebrating the 4th of July? We think not. Americans are a patriotic bunch, and considering Mondrian London's transatlantic roots, it seems only right that we celebrate the holiday in true American style.
This 4th of July, we will be merrymaking the all American way. From a one-off menu curated by Dandelyan's Head Bartender and our very own cocktail connoisseur, Alex Lawrence (think Dande cocktails with an epic American twist), to an array of mouth-watering dishes in Sea Containers restaurant that we guarentee there will be no sharing, and an exclusive 4th July party in Rumpus Room, we're certain this Independence Day is going to be the best one yet.
For more information, please click here or give us a call on 020 3747 1063 to book your table.
London Pride (7 July)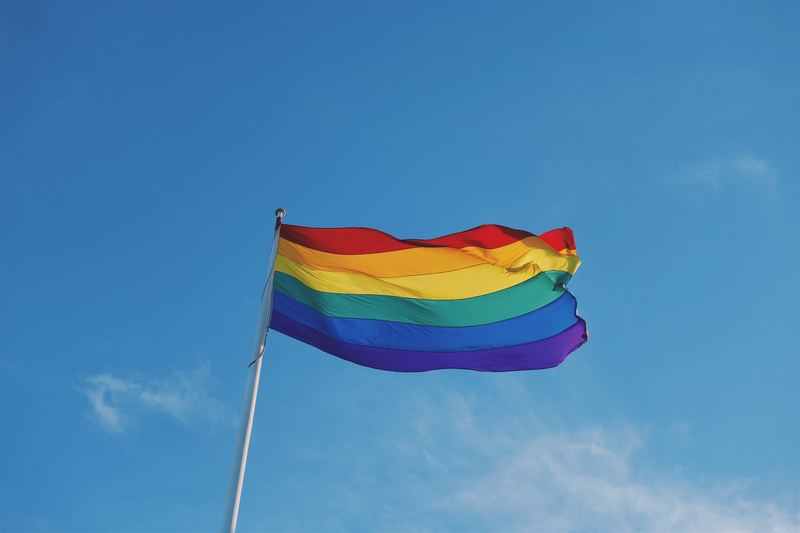 With London Pride already in full swing, it's simply a question of how you can fit all of the events into your calendar. From cabaret to sports try outs to picnics, the city is booming with things to do. One key date is 7 July, when thousands will come together to watch the parade, from 12pm, as it makes its way from Portland Place, through the West End, before finishing in Charing Cross, where you can enjoy the party, filled with music, theatre performances and guaranteed fun.
So you've sorted your diary and the perfect outfit, now all that's left is deciding which hotel to book…
With Soho only a stone's throw away from Sanderson, you can enjoy the endless celebrations, returning to the hotel for a time out and even allow for a number of outfit changes throughout the day. Alternatively step out of St Martins Lane to enjoy the parade, followed by the concert in Trafalgar Square as you celebrate with family and friends. With a number of room packages available there's something for everyone. So join the London Pride festival and celebrate #PrideMatters
To discover the different packages, click here.
Get Festival Ready (9, 10, 16 & 17 July)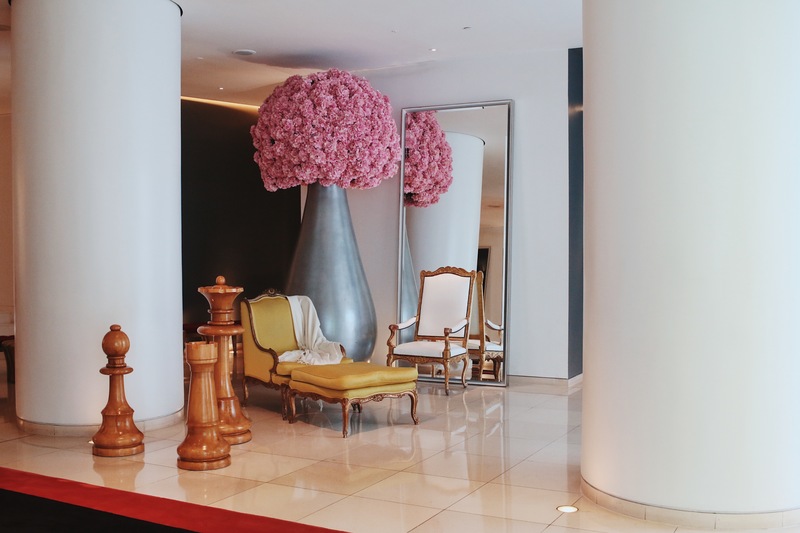 Hello festival season! My oh my haven't you been missed. Yes the time has come to dust off your favourite festival frocks and re-stock your fancy dress and glitter. We won't lie, here at St Martins Lane we're so excited to embrace the live music, cold bevvies and sun soaking (that is, if the weather decides to play ball). To celebrate, we have organised an array of amazing workshops to help you get festival ready this summer.
From protecting your skin with Kiehl's and finding your perfect scent with Floral Street, to floral headband making with Moyses Stevens Flowers and discovering how to get the festival look with Beyou, we've gone above and beyond to ensure that all bases are covered when it comes to getting ready for the festival season. Guests will be treated to an hour-long interactive session, offering insight and expert knowledge on subjects ranging from the perfect floral head accessory to SPF protection, depending on the workshop of your choice. Bring on our Insta feeds being full of people frolicking at all of the festivals!
For more information or to book, please click here.
British Summer Time Festival (6 - 15 July)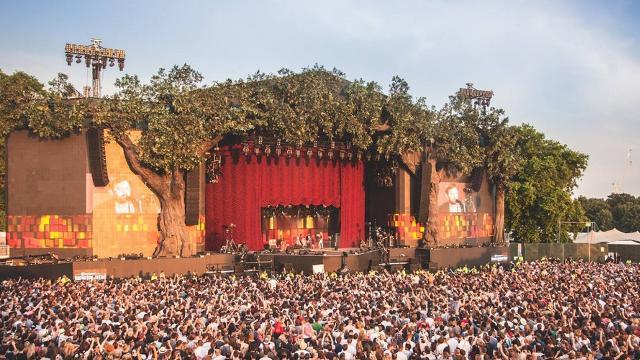 It's here - the return of British Summer Time festival. Each year, Hyde Park is taken over by some of the biggest acts in the music business and it never disappoints. This year's festival promises two weekends full of music, heaps of food, plenty to drink, and a whole lot of entertainment and activities scheduled. Music lovers will be able to enjoy performances from superstars such as The Cure, Bruno Mars and Michael Bublé, to handpicked developing acts, all taking to the stage in the heart of London.
For more information, please click here.
London Festival Round-Up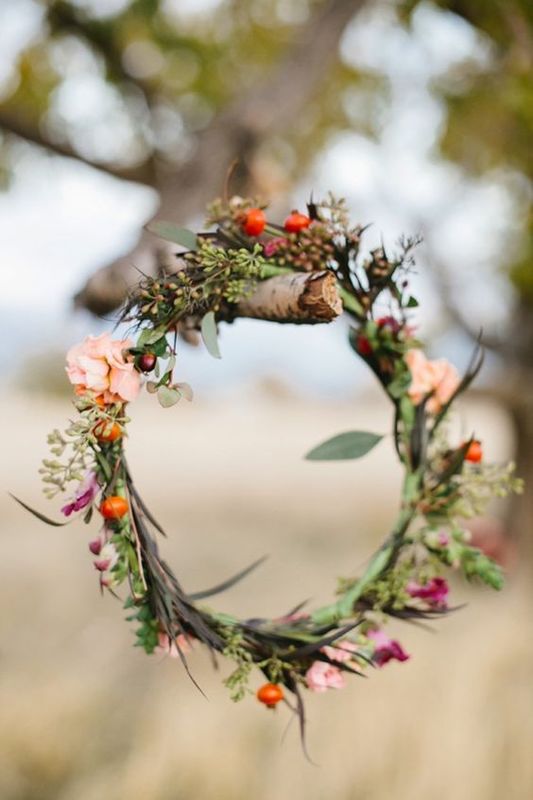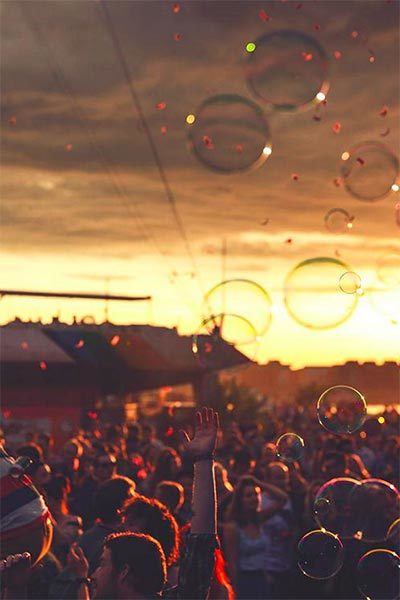 Without a doubt, festival season is booming in London right now (and as you can tell, we just can't get enough!). From Lovebox and Wireless to Citadel and Kaleidoscope, there's a festival happening in a field this summer for you. Leave your tents and wellies at home - after all, after a long old day dancing in the sun with a drink in hand, there's nothing better than crawling into your own bed.
National Mojito Day (11 July)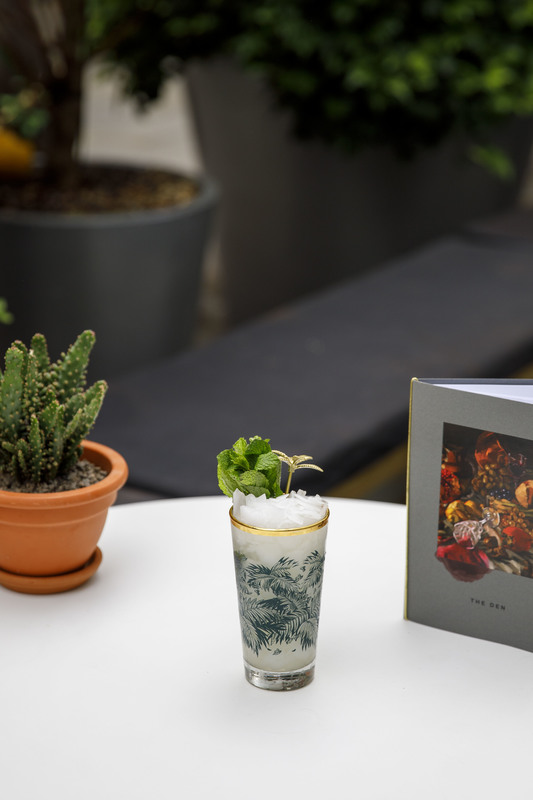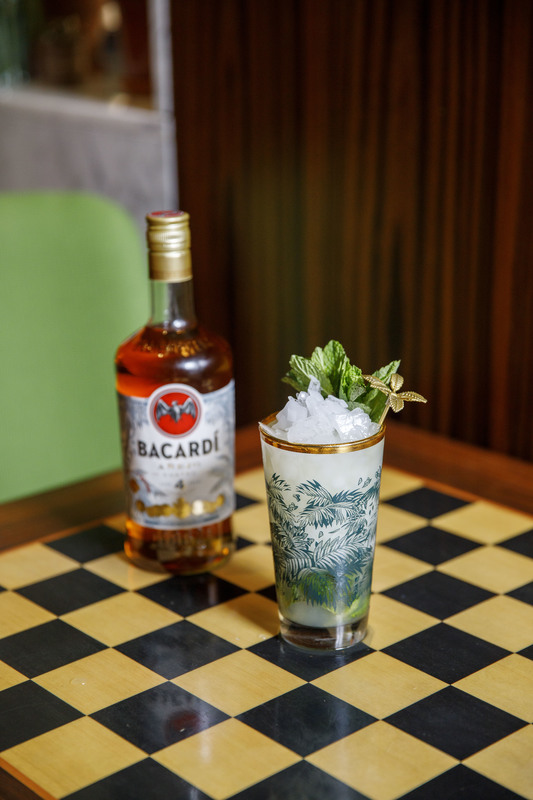 In our eyes, the most perfect way to spend a summer's day is to sit in the sun with a mojito in hand, and with National Mojito Day being just around the corner, we couldn't think of a better excuse. Perfectly cool, zesty, sweet and oh so refreshing, our mojito has it all. Join us on The Den Terrace at St Martins Lane, because the only thing that's better than a mojito is... two mojitos.
We'll be there in a mojito... To book, please call 020 7300 5500 or email restaurant.resuk@sbe.com.
Innermost Summer Sweat Series with Varsity : 45 (14 July)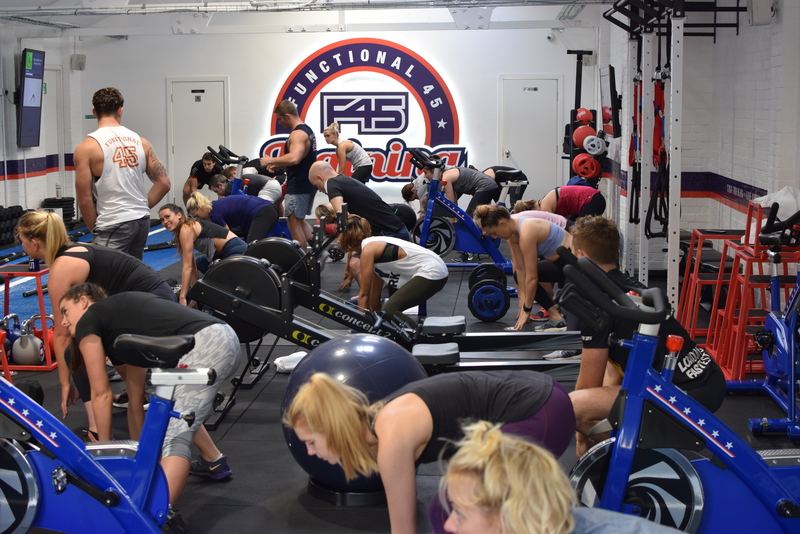 Promising to be a series like no other, the Mondrian London x Innermost: Summer Sweat Series aims to challenge and inspire participants through a series of 60-minute high-energy training sessions, each of which will be choreographed to a bespoke soundtrack of workout beats.
A high-impact and intense cardio circuit that isn't for the faint-hearted, Varsity incorporates a variety of plyometrics and bodyweight exercises to smash an incredible 800+ calories in just one session. Master trainers from F45's premier UK studios (Tottenham Court Road, Paddington and Brighton) will be putting participants through their paces. Pulsating cardio movements and a switch in interval timings will keep participants in this unique F45 class on their toes, hitting all of the body's energy systems to help get leaner, faster and more agile.
Each class will be one hour long (10am - 11am), followed by brunch until 12pm. To book, please click here.
Farnborough Air Show (21 - 22 July)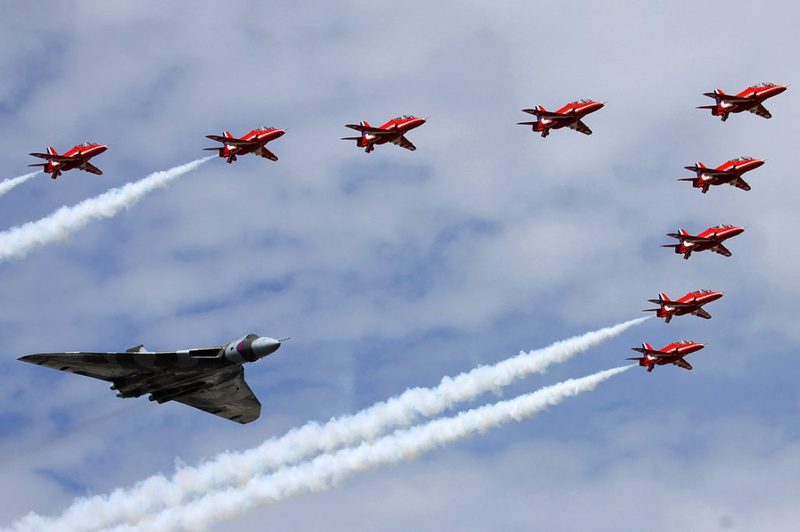 Get the Farnborough feeling and let your spirit soar at the Farnborough International Airshow. With over 600 exhibitors and retailers, 5 unforgettable hours of flying displays and over 150 different aircrafts, this day out is one that all of the family can enjoy.
It's time for your taste buds to try something new.
02.26.19February 26 2019 /
Achieve your goals with PT Dilan
02.13.19February 13 2019 /