April 01, 2018
Do our eyes deceive us? Has spring officially sprung? The time has finally come to welcome the pretty bulbs and blooms with open arms and embrace those blissful lighter evenings. Bonus point - it's light enough to actually DO things after 4pm. What a time to be alive. From the launch of our new Tuesday Takeover series to the London Marathon, take your new lease of life and explore our top cultural picks for April.
Tuesday Takeover With Other Side Fried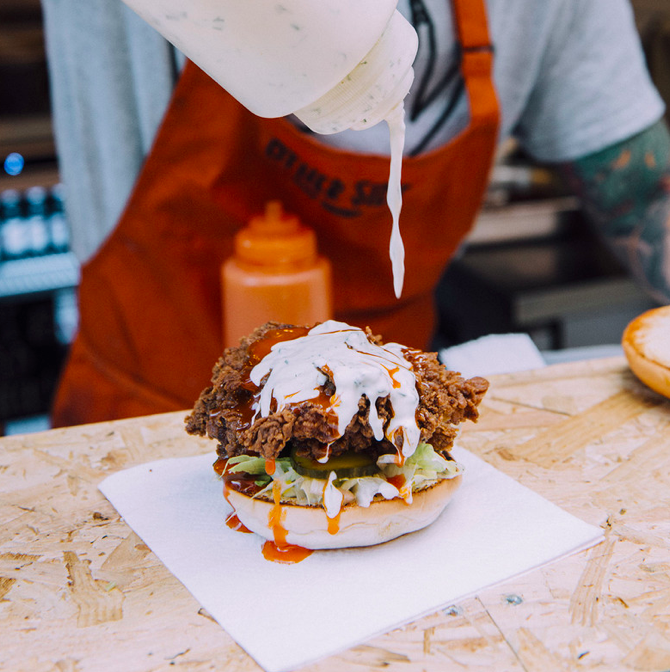 They say teamwork makes the dream work, and if the latest collaboration between Rumpus Room and Other Side Fried is anything to go by – we'd have to agree.
We welcome the new trend for kitchen takeovers with open arms and empty bellies with our latest pop-up series 'Tuesday Takeover', in which we will be sharing and showcasing some of London's hottest street-food connoisseurs. Every month Rumpus Room will play host to a different street-food vendor, who will tantalise your tastebuds with a mixture of their best-sellers, complete with some delectable dishes bespoke to Mondrian London.
In our first-ever Tuesday Takeover, join us throughout April, in which Rumpus Room will be joined by the fried chicken kings at Other Side Fried, who initially earnt their street-food stripes from the back of a converted British ambulance. Word around town is that their buttermilk fried chicken is what dreams are made of, especially when teamed with their dirty fries and smoked honey butter. Now, we don't know about you but we're going clucking mad at the very thought.
You had me at hello… buttermilk fried chicken...
To book, please click here. Alternatively, you can call us on 020 3747 1063 or email rumpusroom@sbe.com
Our Mad Hatters Afternoon Tea Has Gone Vegan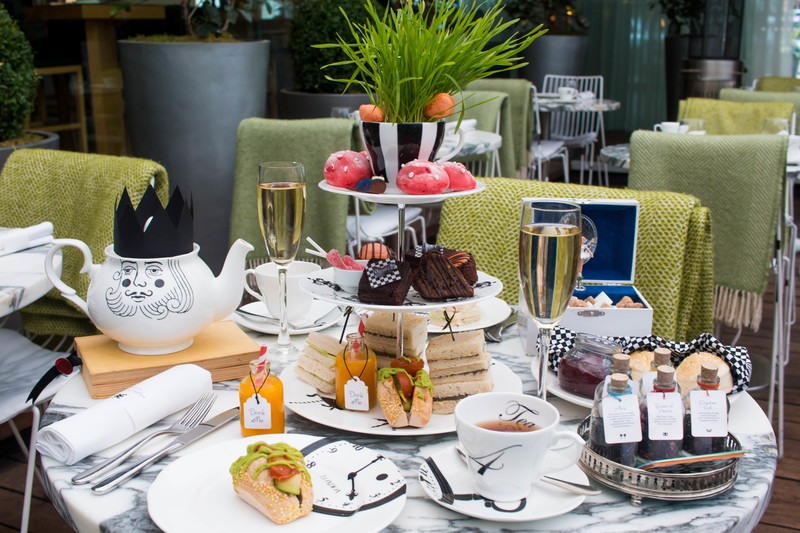 Herbivores, rejoice: Our Vegan Mad Hatters Afternoon Tea has landed.
While we can't quite offer afternoon tea with the Queen, our Mad Hatters Afternoon Tea is definitely the next best thing. We want to move away from the misconception that vegan options aren't as good as "the real thing", and are excited to introduce our vegan afternoon tea that is every bit as delicious as it's non-vegan counterpart. So, whether you're a vegetarian, flexitarian or a fully fledged vegan, Sanderson invites you to tumble down the rabbit hole and discover a tea party beyond your wildest imagination, inspired by the whimsical world of Alice in Wonderland.
Intrigued? We thought you would be. Click here to find at more.
To book, please call Restaurant Reservations on 020 7300 5588 or email restaurant.resuk@sbe.com. Click here for a closer look at our vegan menu.
National Gin & Tonic Day (9 April)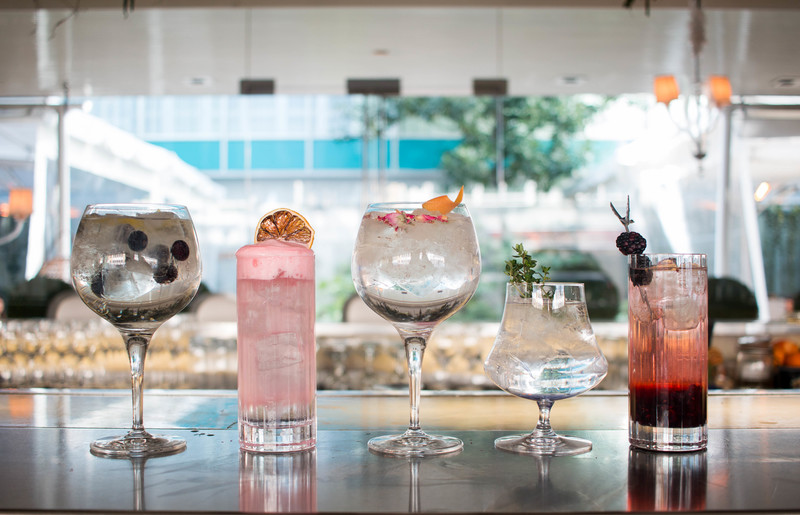 Okay, we don't mean to alarm anyone but… it's National Gin & Tonic Day in the USA! Of course you can drink gin on any day of the year, but when there's an entire 24 hours dedicated to the saintly juniper juice, the only way to do it is in style. And we have news, hot off the press - we've launched our first ever Gin & Tonic menu here at Sanderson to coincide with this oh so special day. Join us at Long Bar for The Botanist or a Star of Bombay and celebrate the traditional way, by propping up the bar with a G&T or two in hand. Want to sit back and enjoy your gincredible tipple of choice in the bustling theatre district? Come and raise a glass in The Den at St Martins Lane with one of our three charming Bombay Sapphire cocktails - Bowler Mizury, Laverstock, and Pear & Ginger Twist. Gin lovers of the world rejoice!
The Queen's Birthday (21 April)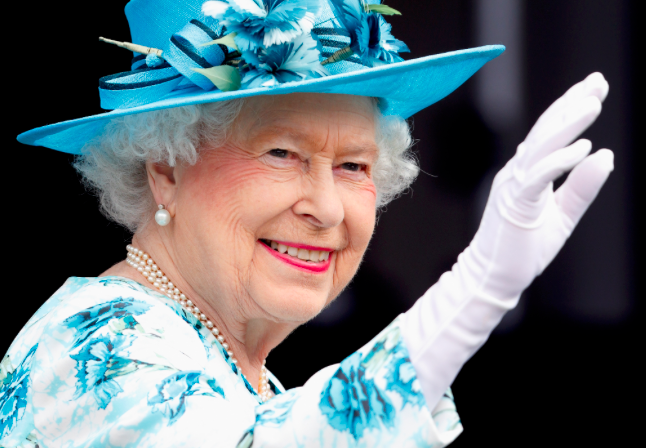 While most of us celebrate our birthdays with cake, followed by a little tipple or two (complete with an 'adult headache' the next day...), the Queen blows our celebrations out of the water with not one but TWO birthday bonanazas a year. Yes, good ol' Queen Lizzie celebrates her official birthday in June, however her actual birthday is 21 April. So, let's celebrate our sovereign and raise a glass to our Queen Elizabeth - long may she reign!
The London Marathon (22 April)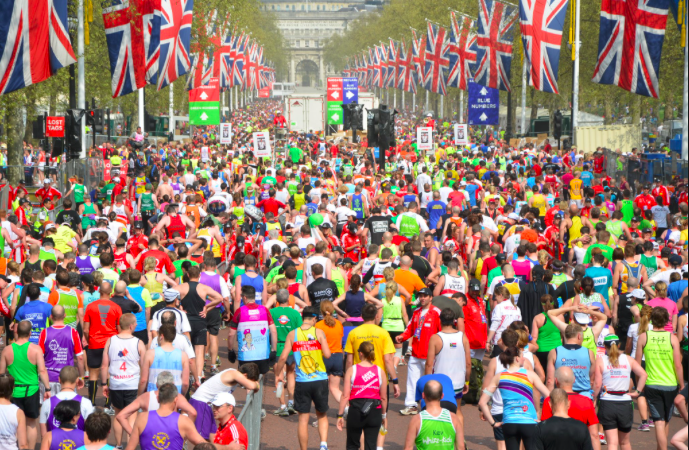 With its cheering crowds and fancy dress fundraisers, the London Marathon is back - and on 22 April, over 30,000 people will lace up their running shoes and pound London's pavements in one of the greatest running events in the world. Whether you're running the whopping 26.2 miles or just cheering someone on, the Marathon is a chance to explore and see some of London's best bits. Live the tourist day of dreams with a visit to The London Eye or Big Ben, before stopping by for one of our signature cocktails at Mondrian London or sitting back and unwinding with a spot of afternoon tea in The Den at St Martins Lane.
St George's Day (23 April)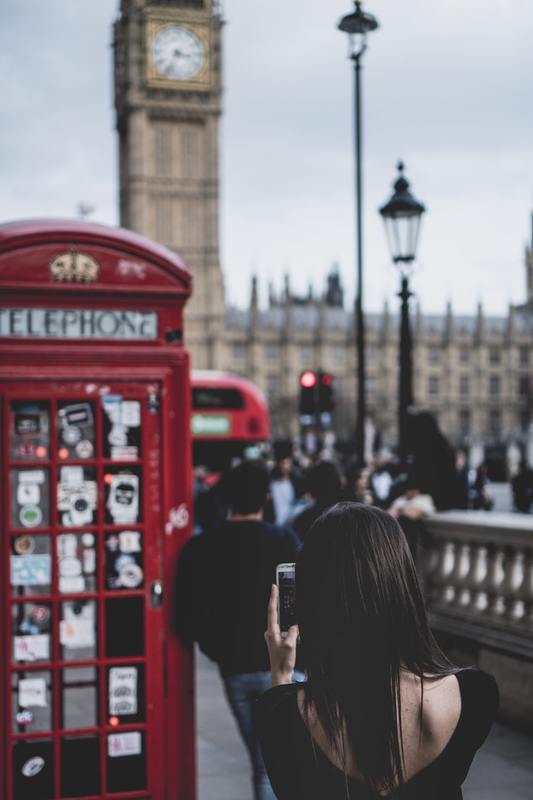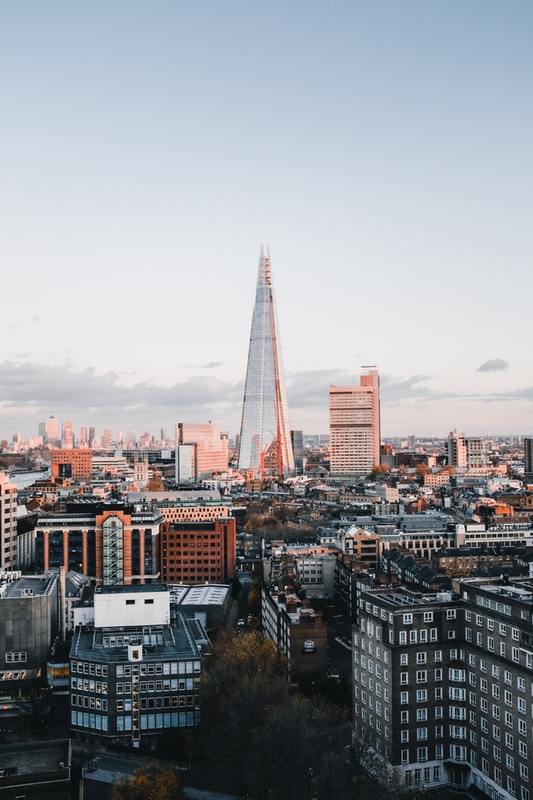 In case you hadn't noticed (let's face it, us Brits don't celebrate quite the Irish do on Paddy's Day) it's St George's Day. If you're scratching your head on how to toast our patron saint, then look no further. Whether you're looking to make a rumpus in Rumpus Room at Mondrian London or wanting to enjoy a couple of G&Ts in Blind Spot at St Martins Lane, we've got you covered. Looking to celebrate in style? Well, we have to say that Long Bar at Sanderson is definitely a destination sensation. Bring on the bubbles!
LP Cuvée Rosé's 50th Birthday Party (24 April)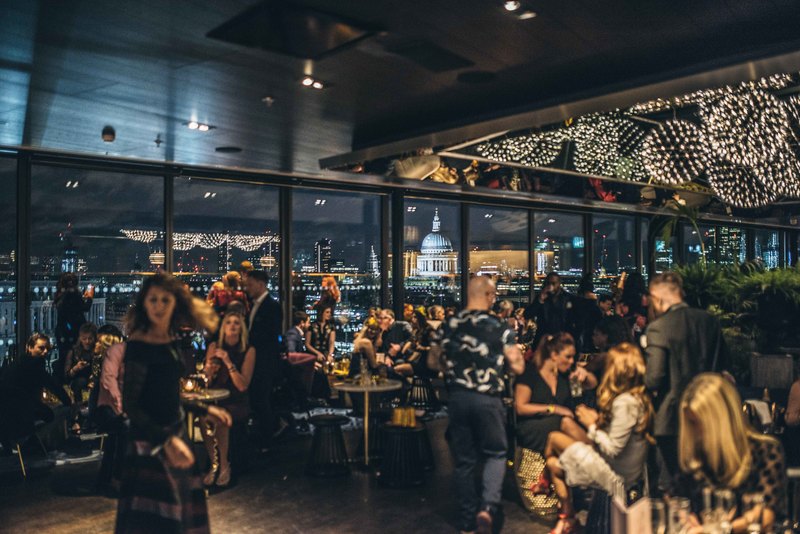 Are you ready for a birthday bonanza bigger than you've ever seen before? On 24 April we're hosting the party of the year at Mondrian London, in celebration of Laurent-Perrier Cuvée Rose's 50th birthday. Picture this: Cake and Cuvée Rosé Champagne and all things pink, teamed with a doughnut wall, balloons, live art installation and a live DJ. Donut miss it!
To book your ticket, please click here.
April on the South Bank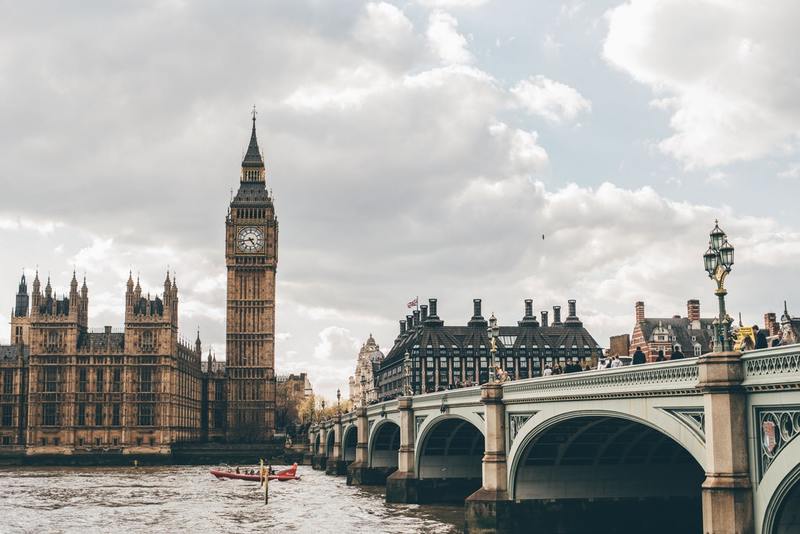 With so many amazing things to see and do on the South Bank, it's easy to get lost in all of the hustle and bustle. So we've decided to take a weight off of your shoulders, bringing you a list of the best things happening on the South Bank this month.
First up, get set for the return of the return of the Underbelly Festival from 6 April for the 10th year running. Enjoy a line-up of circus, theatre, cabaret, comedy, music and children's shows before grabbing a drink in the sunshine at one of the capital's largest outdoor bars (fingers crossed the sun decides to keep his hat on!). A trip to the South Bank wouldn't be complete without a trip to the National Theatre and what better to watch than Shakespeare's most intense and terrifying tragedy, Macbeth, in the Olivier Theatre. And whilst you're on a bit of a culture trip, join us at Mondrian London and enjoy our Picasso package. Discover some of the most wonderful work of Paublo Picaso in the first ever solo Picasso exhibition at Tate Modern, The EY ExhibitionPicasso 1932 - Love, Fame and Tragedy, before heading back to a plush bed to rest your weary head, followed by a beautiful breakfast in Sea Containers restaurant.
Dry Doesn't Mean Boring
01.10.20January 10 2020 /
The first step is loving yourself
12.20.19December 20 2019 /
A slice of LA, right in the heart of Central London
11.08.19November 8 2019 /