About This Creator
Recently, we heard about Miami jazz singer Zoe Fromer, and we had to find out more about her. The UM student has been playing gigs all over South Florida and has become a musical staple in the arts community in Miami. She's had an impressive career already--she sang onstage with Natalie Cole at age 17, but she is just getting started. We sat down with Zoe at Wynwood Kitchen to chat about music, Miami, and life in general. Read on for the interview and catch Zoe at her later this week at the New World Symphony Mixtape event.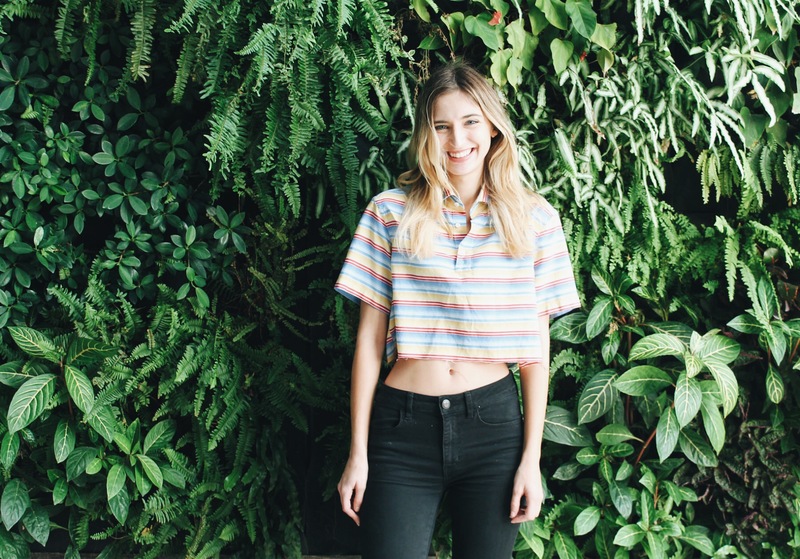 Where are you from?
Boca Raton, I was born in New York City and my family came down to South Florida just like every New Yorker! The end goal is to go back to New York and really surprise people and have them wondering "Who is this chick?'
What brought you further south to Miami?
The convenience factor, really. The music scene is so different than anywhere else. I already had a pretty good base when I was in high school, everyone knew who I was through my work here and in Palm Beach. It's worked out really well for me. I know how the scene works here, it's so different and disjointed compared to other cities like New York and Boston. I chose Miami, but Miami also chose me. I was vacationing from up north at Delano when I was 3 years old, and I remember I felt like this city belonged to me even then. The musicians here are so welcoming and inviting, it's so nice, especially since you have to work at it a lot in Miami, it's great that this community exists within such a spread out market.
Do you have a day job?
I work at a music school in North Miami called Live Modern School of Music. Its performance based, they have one unit a year, like a Motown unit or some other genre. The students perform at Art Walk, the Miami Book Fair, and contribute to the Miami music scene like an independent artist would. The school facilitates them and also has them perform songs that are timely and that performers can get booked with. I teach voice lessons and piano lessons, and I run the keyboard sectionals there. I help them learn how to function within a band, and run mini rehearsals. The bands start at 8 years old up to adults. I teach Live 1 and Live 2, which are the two youngest bands.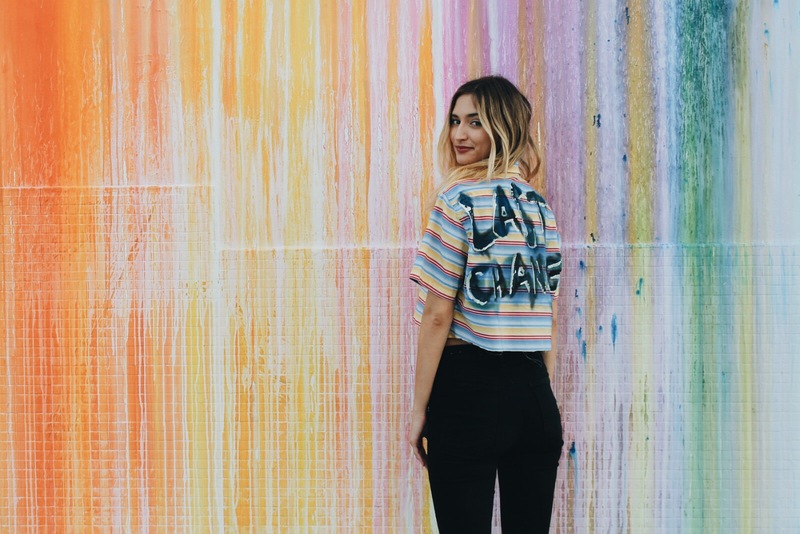 What attracted you to jazz music?
It was actually an accident. I was a big chorus and musical theater geek, I was planning to be in the choir in high school, and it turned out everyone else was there to fill a fine arts credit, not to really sing. So one day, the band director came in one day and needed a singer, I volunteered, from there I started going to venues around South Florida and perform in the evenings and weekends at hotels and restaurants. Playing with a guitar player really improved my ear for music, it's much harder than singing with a piano player. Every time you do a song its different. Jazz isn't old and stuffy, like most young people think, its so challenging and there is so much rhythm, harmony, and musical theory involved. It's a creative and intellectual workout at the same time, I was really attracted to the discipline, and it's been the perfect for me.
What do you love about being a musician?
You get to be a free spirit in this quickly changing world of office jobs and "real jobs," and it's such a great opportunity to really do something you love. People think if you aren't huge, you can't make a living, and this isn't true. That's what jazz is for me, its freedom. As cheesy at that sounds.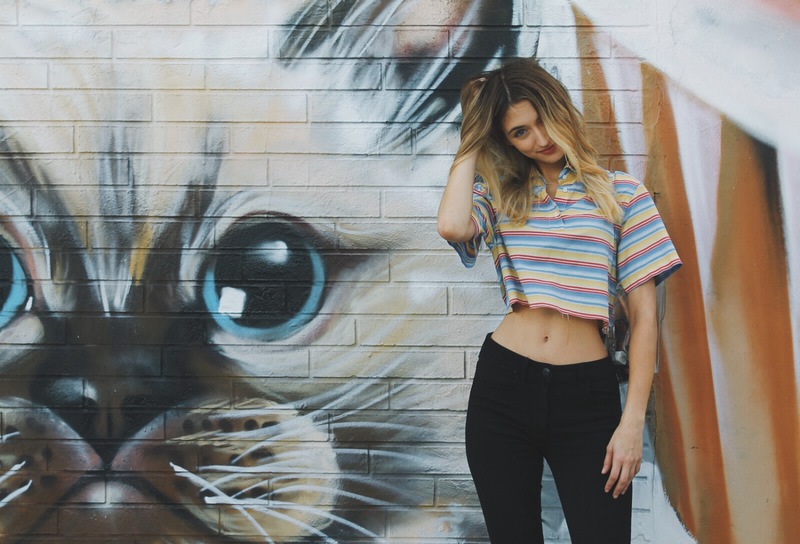 What other artists inspire you?
From the beginning, my favorite jazz vocalists were Sarah Vaughn and Kurt Elling, and Carmen McRee and Benny Carter. I love Ella, but everybody loves Ella. In terms of jazz instrumentalists, Thelonious Monk. He was poor his whole life, money wise, not because he couldn't find work, but because he just wanted to stay with his piano and make music. And Charles Mingus. It's a rhythmically disjointed sound, but I love it. Modern artists that influence me: Thundercat, he actually played bass on Kendrick Lamar's last album. Thundercat bridges the gap between Kamasi Washington (new jazz), who also collaborates with Kendrick (hip hop). And Kendrick Lamar of course. I also love The Violent Femmes, Blur, Queen, Queens of the Stone Age, The White Stripes. My music inspiration runs the gamut. I'm going to go in the studio with Malcolm Stewart, he's a rapper here, and I'm going to sing some hooks on his next album, and I might be joining a band called Neapolitan Music, it's sort of like 80s disco rock, I'm trying to really stretch myself creatively and just do as much as I can.
What has been the most exciting moment in your career so far?
Ooh, that's tough. I'd say, my first one was really early. When I was 17, I opened for Natalie Cole at a gala in Boca, which was a HUGE deal. Not just working with her, but the fact that I had what it takes to open for her. Everything since then has been awesome. I'm really trying to take it to the next level now and collaborate with as many people as I can.
What can we expect from you in 2016?
An album! I'd like to record a straight ahead jazz album, completely acoustic instead of digitally produced. I want it done analog, the sound is so much more full, like the old classic jazz. Digital sometimes is too polished and too perfect, and I think the imperfections are what made my favorite singers so great. More collaborations, too. I might even get into modeling, I'm trying to have as many creative outlets as I can, both inside and outside of school as I can. I feel like everything has been leading up to this year, and this is the year it's all going to happen.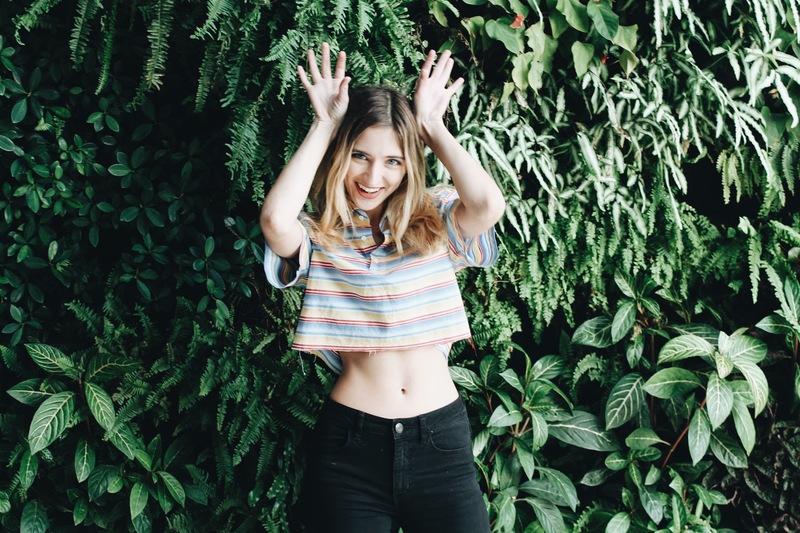 Where we can find you locally? What venues do you seem to frequent?
Usually at the Setai. I do their brunch once a month. I usually hang out at Lagniappe, its my favorite place. Also at the Arts Garage in Delray Beach. I also played at Mondrian back in May, which was really cool.
About Miami:
Favorite Restaurants: Gigi in Midtown, Suviche 103 downtown, and Cleo on South Beach. And Coyo of course! Oh and Fooq's!
Favorite Bar: Lagniappe, and Kill Your Idol on South Beach. I've seen a lot of music there. The Titanic in Coral Gables is a jazz hangout.
Favorite Cafe: Of course Panther.
Favorite Music Stores: I really want to go to Radio Active Records in Fort Lauderdale, I work so much I haven't had much time to explore the retail side. I want to go to Sweat Records and snatch up the jazz vinyls that nobody wants anymore. I used to love Waterloo Records in Austin, it's a really cool place.
Local Inspiration: Zack Larmer, Aaron Lebos, Alejandro Elizondo, he's in a funk band called Bring That Booty and he performs at Lagniappe. And Cecile McLorin Salvant, she won the Thelonious Monk competition a few years ago for jazz, she's playing all the top jazz clubs in New York and she is killing it. She brings that element of storytelling that most singers forget about. She makes you listen and watch, she has control over an entire bar or club. She's amazing.
How do you spend the perfect Sunday in Miami? My boyfriend and I wake up, get Cuban coffee La Liquiodora, a little stand, then go skating at museum park and A+E District, then get something to eat. Maybe at Bayside if we're feeling particularly touristy. I love the Miami Flea, which is on Sundays, and then going to relax and listen to live music at Lagniappe or somewhere to end the day. My friend Kenneth Jimenez's band, the KJ Circle, performs there on Sundays.
Follow This Creator:
Website: Zoe Fromer
Instagram: Zoe Fromer
Facebook: Zoe Fromer
Twitter: Zoe Fromer
Other Locals