About This Creator
Meet Vanessa Miller, the new Executive Chef at Royalton. The youngest in the company, Vanessa brings us a fresh new outlook in Food and Beverage. We had the opportunity to chat with Vanessa about what's been cooking. It was great to learn a little bit about who she is, what she's done and some of her go-to restaurant spots in the city. We're really looking forward to all that's to come from her.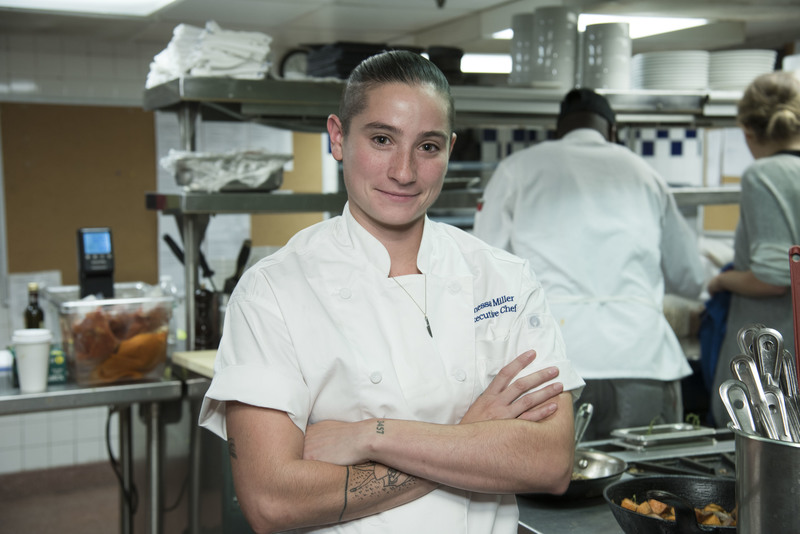 Tell us a little bit about yourself? Where are you from?
I was born and raised in Cincinnati, Ohio. I moved to Boston when I was 18 to attend Tufts University where I was a member of the women's basketball team and I studied Economics and Political Science. I started working in restaurants when I was 16 and fell in love with it immediately. I started in the front of house, but when I was in college I started to take an interest in cooking, and convinced the chef at that restaurant to give me a shot at prep. He did, and I never really looked back. The minute I finished with school, I threw myself head first into cooking; working 3 jobs at once to learn as much as I could as fast as I could. I was lucky enough to have the chef take an interest in teaching me, and within a year and a half I was running my first kitchen.
What's your culinary background? Did you always want to be a Chef?
When I was growing up I was such a picky eater. Anyone who knew me when I was a kid was shocked to hear that I had become a chef because I was always refusing to eat things and being insufferable about it. But when I moved to Boston, I started to experience foods I'd never been exposed to before, namely really fresh seafood, and it just lit up this curiosity in me. I started wanting to taste and cook everything.
How did you transition from working in Boston to New York City? The food scenes seem pretty different. What were your biggest challenges?
I never planned on moving to New York City. I was really happy in Boston and saw myself staying forever. But then this massive opportunity came along to help open The Dalloway and to be a driving force behind its development, and it was the kind of thing that I couldn't say no to. It was an incredible learning opportunity and one of the most challenging things I think I'll ever do. But there was something really magical about just picking up and leaving to go chase this dream.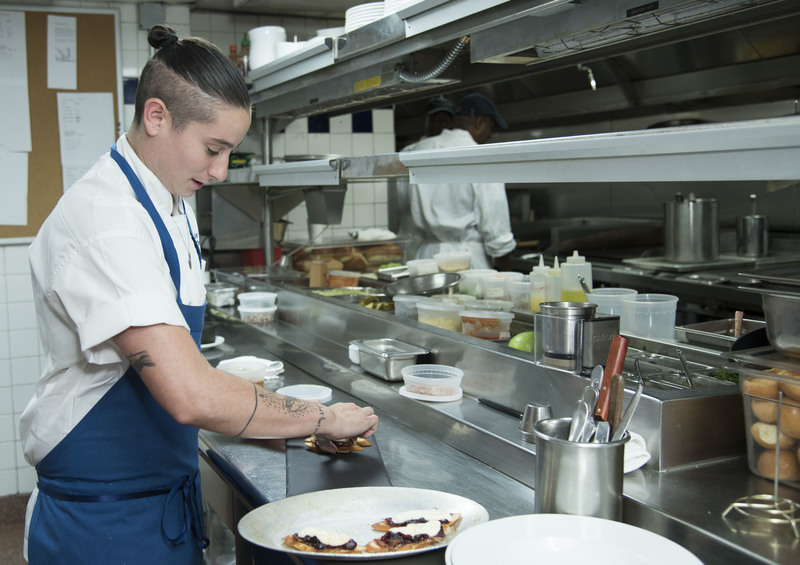 You had a pretty big first gig in New York, what was it like opening Dalloway? What'd you learn from that experience?
Opening The Dalloway, I put a lot of pressure on myself to be perfect, because I was so convinced that it was my one shot to make it big. I worked tirelessly and had my hands on everything, and didn't really let myself enjoy the scope of what I was doing, so I kind of burnt myself out pretty quickly. I think the most important thing that I learned from that whole experience, though I couldn't really put it into words until recently, was to always take the food seriously, but to never take myself too seriously. Letting loose and really enjoying what I love to do.
How is running a stand-alone restaurant different from a hotel?
I'm definitely still adjusting to life in the hotel world. The restaurant I was at in Cape Cod before coming to Royalton was a pretty big operation and had a couple different outlets, so it definitely prepared me to handle the scope of all Royalton's outlets. What I'm really surprised by and what I really like about being here is the opportunity to bring all of my skills to the table. Cooking is something that I love to do and am good at, but I also really love the strategic and creative side of food and beverage operations. I feel like the team here at Royalton is incredibly collaborative and there's room for everyone's input and ideas.
If you could have any chef cook dinner for you, who would it be?
I think I would much rather sit down to dinner with a chef I respect and admire than have them cook for me. I think there's something really special about a shared meal and more than anything I'd want to pick their brain. Personally, I'd like to sit down to a meal with Barbara Lynch. She's a total badass in the Boston Restaurant scene, and has commanded the respect of everyone in the country. I really admire the way she has built her brand, and even though all of her restaurants are markedly different from one another, they all still fall in line with one clear vision.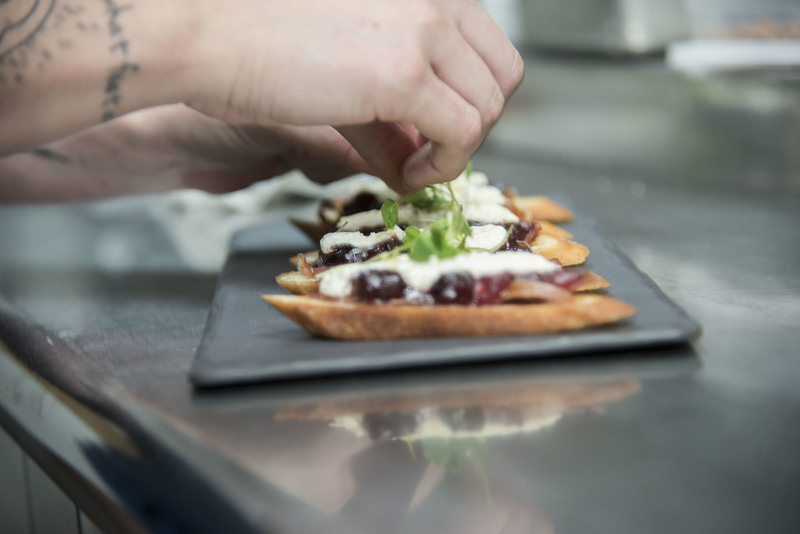 Can you define your style or palette right now?
I hate to use the term new American to describe my style of cooking because I think it's taken on this connotation of being self indulgent food cooked by chefs who don't necessarily have a clear vision, but I think that's unfair. For me, having had no formal culinary training, I've picked up things as I've gone, I've learned what people have been willing to teach me. I've spent hour after hour with my nose in cookbooks just trying to soak up as much as I can. Sitting side by side on my desk right now are the Momofuku cookbook, The Nomad Cookbook, XX Dinners and countless. The food and chefs from these books are all so different but have had equal impact on how I've learned to cook and have exposed me to new ingredients and techniques that transcend a specific style of cooking. So while my style is still most definitely in development, it has been and continues to be influenced by so many different styles, its hard to pin down exactly what it is. I believe in bright flavors; I believe that ingredients should taste like what they are; I believe in cooking with the seasons; I believe in the power of "just a pinch more salt." Other than that, everything is fair game.
Do you have a specialty dish? I don't necessarily have a specialty dish, but I've been making fresh pasta since almost day 1 of my time in kitchens, and its something that I love to do and will take with me to any kitchen I ever run.
Around New York:
- Go-to restaurant? Tuome in East Village
- Favorite spot for drinks? I'm still re acclimating to the scene here, but as of now I'm all for the brunch cocktails at Shelter in Williamsburg.
- A restaurant you've been dying to try? Little Park, I think they're using really intersting flavors and from what I've seen the food looks stunning.
Other Locals