About This Creator
Los Angeles? Check. Las Vegas? Check. After stints in these majoy food cities, Steve Rhee brought his culinary talents to South Beach. For the past three years, the California-raised chef has been serving up delicious and seasonal fare at Terazza at Shore Club South Beach. With a menu that rotates several times a year, Saturday and Sunday brunch offerings, and unique experiences like Chef's Table, Chef Steve definitely stays busy. Luckily, we were able to snag him for an interview to chat about the food scene in Miami and how he left the corporate business world to follow his culinary passion.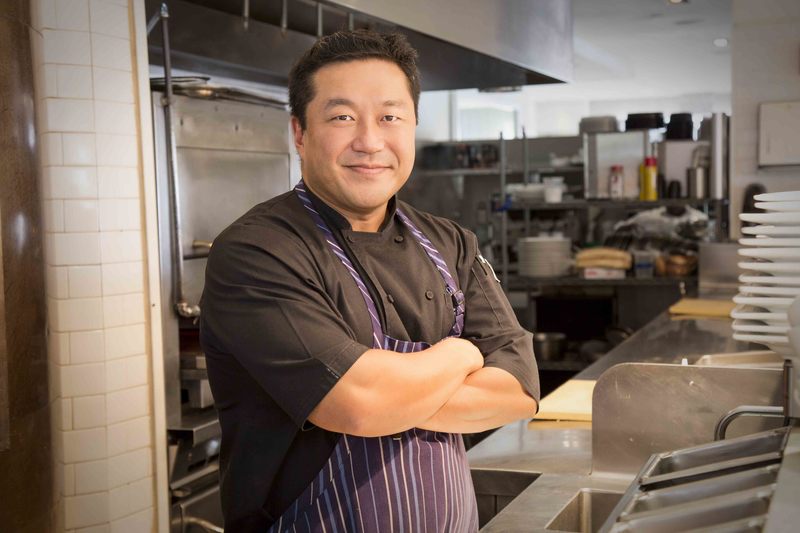 Where are you from?
Southern California.
What brought you to Miami?
Job opportunities. I started in Los Angeles, and was in Las Vegas for about 8 years prior to coming to Miami help open a restaurant for another group. I've been here in Miami for four years now. After opening the other restaurant, I saw that there was an excellent opportunity to work for Morgans Hotel Group, specifically at Shore Club, and it was a great opportunity to work in an area where I feel I can contribute to the culinary scene. It's been three years now.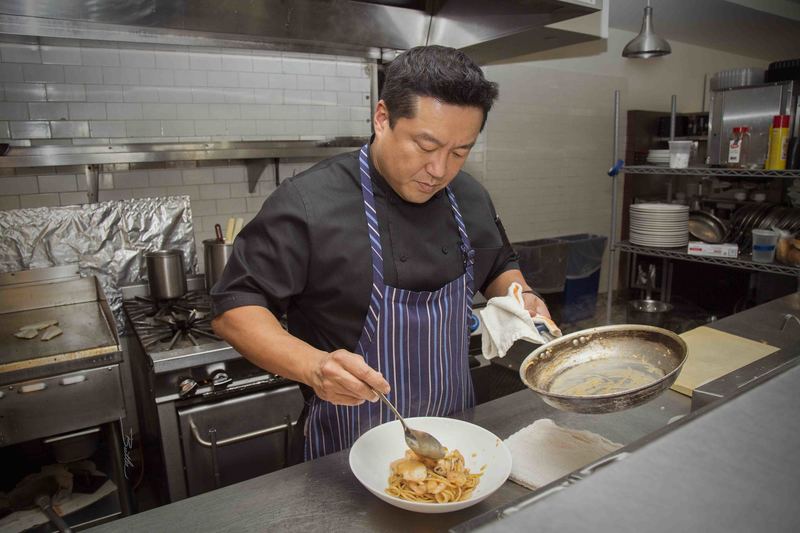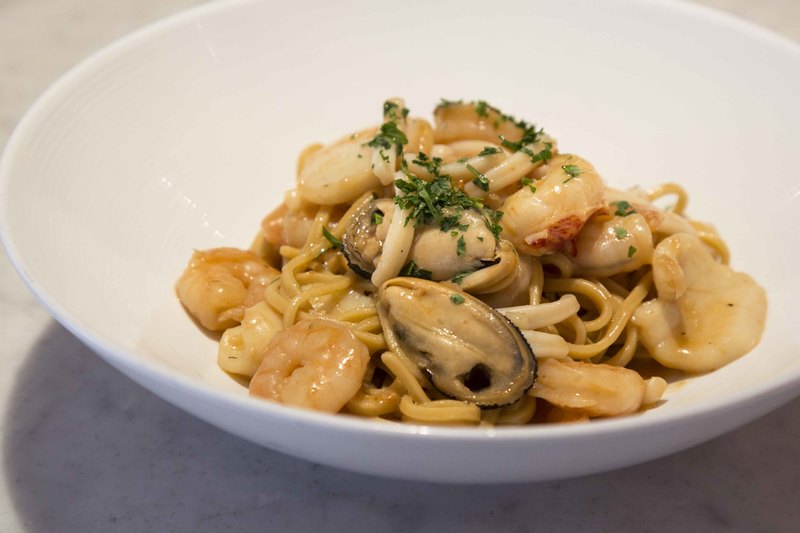 Was there a moment when you realized that you wanted to be a chef?
After finishing my term in the Marines and afterwards finishing college, I was in the corporate world for a few years. I had an epiphany where my love of food was always there, and I just realized it was something I could be happy doing for the rest of my life. It was handed down from my mother, I took food classes and did really well in school, and I created my own dishes. I realized that passion, quit my job, enrolled in culinary school, and started working from the bottom up. Money wasn't the end game for me, it's more about loving what you do.
You grew up in Southern California. How would you say Miami differs from the West Coast?
The food scene is definitely more global in Los Angeles, where there are a lot of Asian, European influences and especially Latin/Mexican cuisine. The great thing is that it's growing in Miami. In terms of diversity, Miami is definitely on the right track. The Latin and European influences that have been established are growing and evolving. I've been here four years and I've seen the focus go from a very heavy Caribbean/South American influence to a real global touch-- Asian influences, Pacific Island type of influences, such as Hawaiian inspired. To see a broader spectrum in the city is great.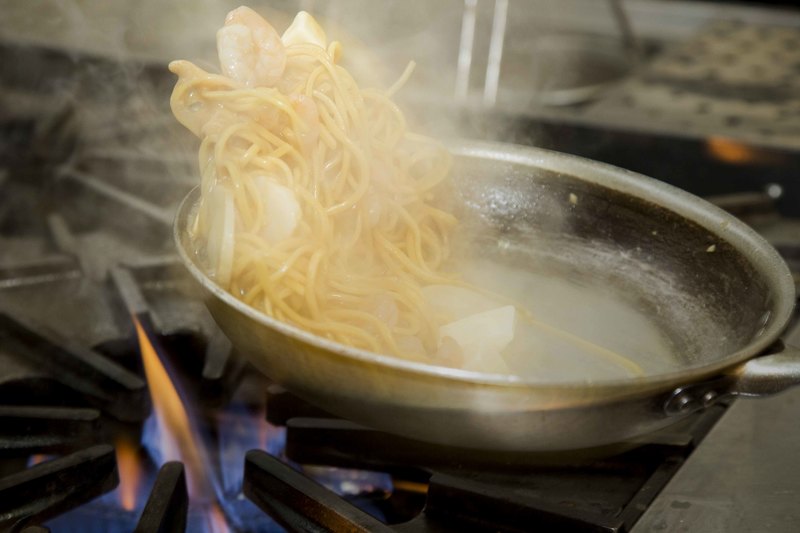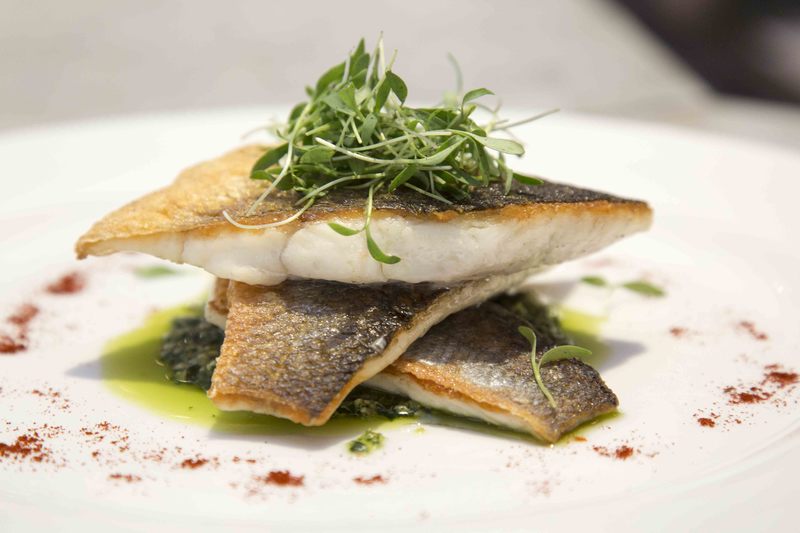 Describe your inspiration for Chef's Table.
The motivation behind Chef's Table is to feature and highlight seasonal ingredients in an intimate atmosphere that is enjoyable for guests, and also challenging to myself and my staff. There isn't really much near here that offers that kind of experience. My main goal was to go back to the basics and have fun with food again. Each time the menu changes, and this month (November 16) will be a Thanksgiving inspired experience. But no, there will be no mashed potatoes and gravy, it will be a unique menu.
You're at the grocery store and you can buy five items. What do you get?
Ok I'm actually gonna do six:
Salt, to bring out the flavor in everything
Butter, because everything is better with butter
A whole chicken, you can eat the meat and get the stock
Onions, because almost everything pairs well with onions
Garlic, because it compliments everything
A can of San Marzano tomatoes, its always at peak flavor and you can use it in an emergency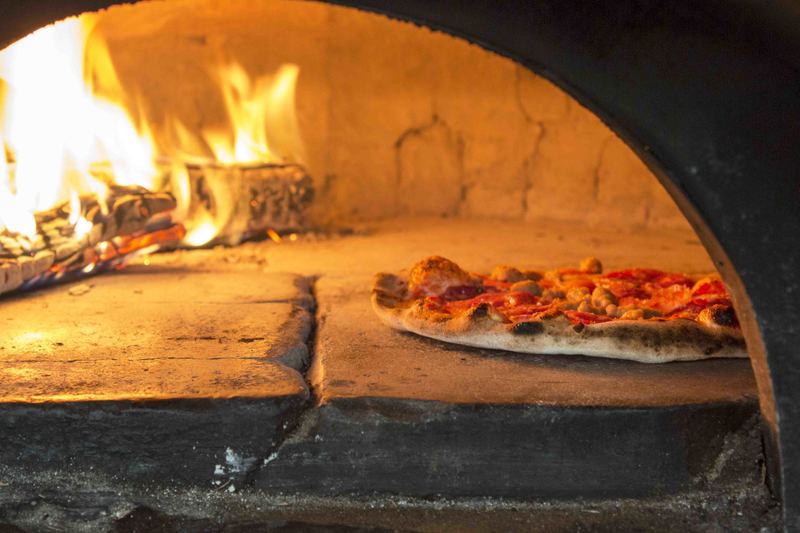 Tell us about the new fall menu that is rolling out for Terrazza this month.
It will be seasonally driven, with sourcing of local ingredients as much as possible. Fall in Miami, is an interesting concept, we have two seasons really. We don't always have to stick with traditional "fall" ingredients like butternut squash, we've got some amazing fruit coming out of Homestead. We're kind of spoiled down here--you can't do that up north. That's just a great perk of the living down here in South Florida. Breakfast is more standard, our guests want familiar favorites. We don't experiment too much with it. Brunch however, is such a gray area, you can offer a little more meat-centric menu that is transparent all the way through. People love the short rib hash at brunch, it is by far the most popular menu item. It incorporates so many different flavors. The meat has an Asian approach, and then lots of potatoes and peppers are involved so it's really such a delicious dish.
What do you love about Miami?
The weather, the people, and the blend of new and old--in terms of architecture, culture, food, how it is up & coming in terms of different things. Style, music, and the city itself as it really evolves into its own.
About Miami:
Favorite place to grab a drink: Club Deuce. It's as local and dive as you can get. Plus it says something when a place has been open for so many years.
Favorite cafe/diner: Big Pink. Big portions, no frills, many of the menu items are house made.
Favorite way to spend your day off: Skateboard down to South Point and spend the day on the beach.
For first time visitors to Miami: Go to Little Havana and have Cuban coffee and food, go to Joe's Stone Crab, its a Miami beach institution, enjoy the beach (South of Fifth where it's quieter), do a duck tour, grab oysters and tropical drinks at Monty's Sunset, and visit museums, Bass Art & Perez are great. Also, if you have another day, road trip to Knott's Berry Farm in Homestead, go there and get the cinnamon rolls, pies, milkshakes, and enjoy their homemade offerings.
Find this Creator:
Instagram: Shore Club
Facebook: Shore Club
Twitter: Shore Club
All images by Jordan Braun Photography.
Other Locals