About This Creator
With 20 years under his belt as the trumpeter for No Doubt, the Northern California native Stephen Bradley's musical talent is unquestionable. His solo project is a testament to the versatility in his style. Currently, he has an EP out on iTunes titled Runaways and he will begin his A Night With Stephen Bradley residency at Skybar with a sneak preview this Friday November 20 underneath the Solarium at Skybar tent. The night will be an immersive visual-audio experience featuring special guests at the beginning of the evening.
How did you start playing the trumpet?
I actually started off as a drummer. I had a drum set. I'm sure my parents were pleased about that the first year… I signed up for a band class in junior high school and asked the band teacher if I could play the drums and was told that there were too many drummers and to pick another instrument. My uncle had a trumpet and I had messed around with it before so I was familiar with it. It also had three buttons which I thought would be to my advantage. It turned out, it was not.
What made you stay with the trumpet?
I was always pretty good at it. I started off as third chair and by the next year, I would be first chair. I think when you're young and you're good at something, you typically stick with it because people look at you a certain way and you're cool. It was cool to play in bands and clubs because obviously the girls would give me more attention. It's something I enjoyed so I kept doing it.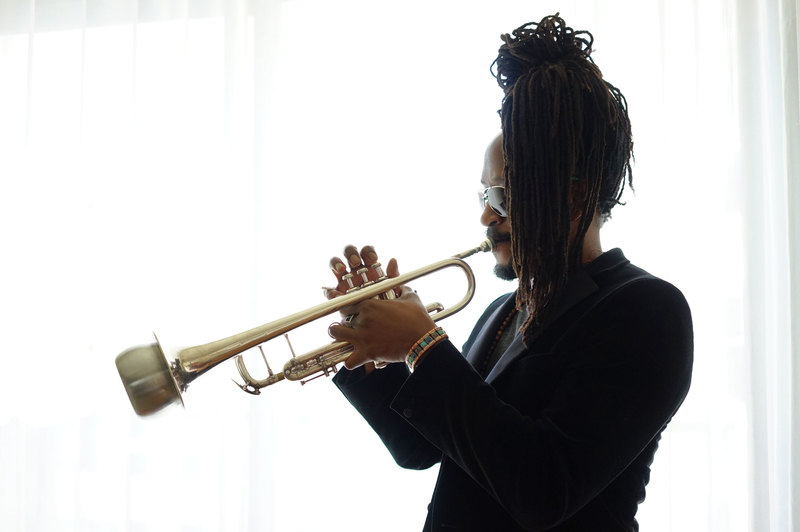 How did the No Doubt involvement come about?
At the time I was playing with a friend's local band. He was good friends with the bass player of No Doubt, Tony Kanal, and they were coming into town. They were looking for someone to just play the San Francisco show because their trumpet player was leaving at the time. I got a phone call and they asked me to do this show. I had seen them before so I was familiar with who they were but they weren't as big as they are now – they were a regional sensation in the club circuit. To make a long story short, I ended up playing the show and that was my audition. It was sold out and I was going nuts. Afterwards, the drummer said to me, "Hey I don't know if you know it, but you're about to be in the band." A month later, I get a call and they said, "We're doing this thing called the Warped Tour (which was new). Do you want to go?" I said yeah. I had never done a tour before – I was still living at my mom's house. It was exciting. I was mainly part of the touring cycle but that first tour was a big one because the album was so huge. I ended up leaving and none of my friends knew who the band was, then I come home two years later and I had a beard… it was nuts.
Do you think your time with them influences your music now or how you create music?
I would say definitely. When you spend that much time doing something or spend that much time with a band that successful, you pick up good habits. The whole experience definitely has changed the way I approach music certainly as far as writing songs. One thing I got from them is that they're such great songwriters and that's a very important component when it comes to being an artist. Being an artist is about the creative product that you're rolling out. I'd say a definite yes.
How do you think your experiences as a child shaped you as a musician today?
I always loved music. My brother was always listening to records and I looked up to him. Whatever they were listening to, I latched on to. I was always listening to the radio. My mom was always playing piano. There was always music playing. I was always beating on something. I was watching videos on MTV like Yo! MTV Raps and learning the dance moves. Even more than today, there was such a wide variety of music on the radio back then. You could turn on the radio and hear a Michael Jackson song, then a Madonna song, then a Duran Duran song, then a Stevie Wonder song. It didn't seem as formatted as it is today. To me, I like so many different styles of music because I got used to having my ear twisted all the time. I like that.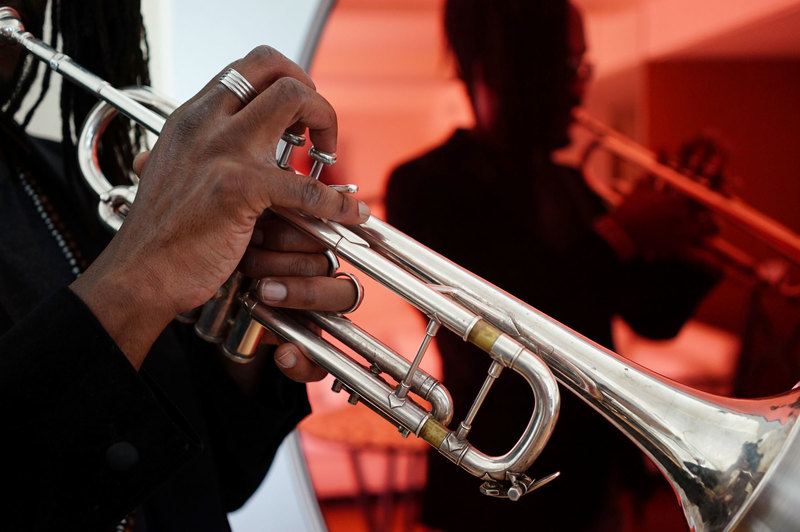 Tell us about the solo project.
I wanted to create a vehicle for myself to pick up the trumpet and just play. When I first got to Los Angeles, I would try to find jam sessions and people to sit in with and lots of times I got the feeling that people didn't necessarily want me to be there, not because they didn't like me or anything but because they were being territorial about their gig and maybe I would take it or… for whatever reason… I get it. But I wanted to create my own thing so I could play and play whatever I wanted to play and do it in a way that is accessible for people who may say they don't like jazz. I've had people tell me, "I don't even like jazz but I like what you do!" That was the whole point: to make it resonate with people who might not understand what I'm trying to do or trying to have people relate to music and make it feel good.
How would you describe your sound to someone who doesn't know?
I would say modern, sophisticated, jazzy, chic, cool.
What's your setup?
I have a visual artist/projectionist and a DJ and myself. It's really simple and modern in the sense because I have a DJ and visual artist with me but it's also throwing back to the classic days when trumpets and saxophones made people want to make love to each other.
How do you guys work together to create the show?
I choose the music that I think will suit the atmosphere. Matt Meza, the visual artist, will play along with to try and catch the vibe. We do play off each other. The whole thing is an improvisation so it's never the same thing twice, which I like. We used to do a lot of Charles Murdoch, Flume, Disclosure before they became popular… We usually try to go for what people would call downtempo chill-step. It really works well for what we do.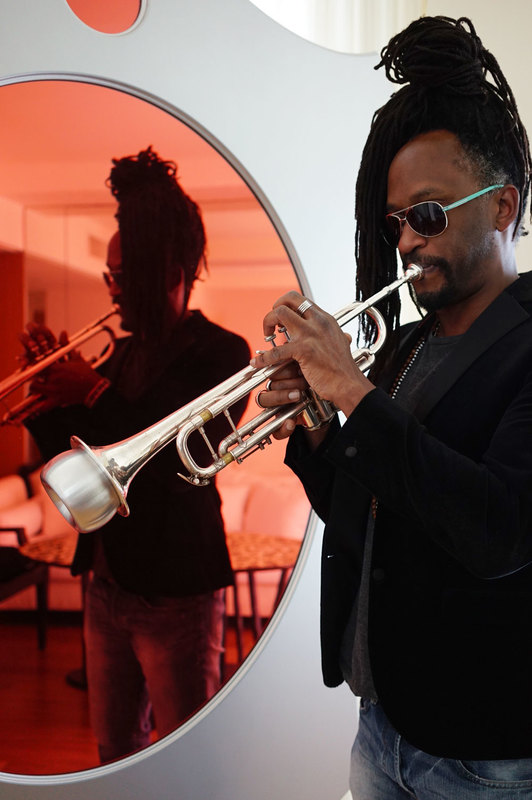 Tell us about the residency at Skybar. What can we expect?
We can expect the unexpected. We can expect smooth, cool, jazzy, sophisticated modern chill. Just come and you will love it.
What are your thoughts on performing at non-traditional venues such as Skybar?
I think the environment here is amazing. It's a really beautiful view. I love all of the flowers, the ivy, the setup, the wood… I really like it. It's one of the best spaces on the Sunset Strip and even Hollywood. I think the performance fits perfectly. The reason why I created the project was to play in hotel bars. It sounds silly but I would always see DJs as musicians and I wanted to combine the two and be in a sophisticated, sleek atmosphere.
Why specifically hotel bars?
I grew up staying in hotels. I'm very comfortable there. Eventually I would love to do a hotel tour. In my experience, I boil it down to this: if I can actually stay in the same place I'm performing at, my commute would be very short. I'm trying to create a situation where my commute is 20 steps. If I play at the same place I'm staying, I'M GOLDEN! It's a veteran move!
What in your opinion makes Los Angeles such a great city?
There's no other place like Los Angeles. 1) It's the second biggest city in the US 2) It's Tinsel town 3) It's Southern California so you get the weather 4) There are a lot of numbers… there's so much talent and energy here. There's so much happening here. It's just a special place because if you want to, you could never get bored. There are so many different energies. People come from around the world to be somebody and to make it. Because of that, there are a lot of different, amazing, dynamic people here. It's amazing to be part of that.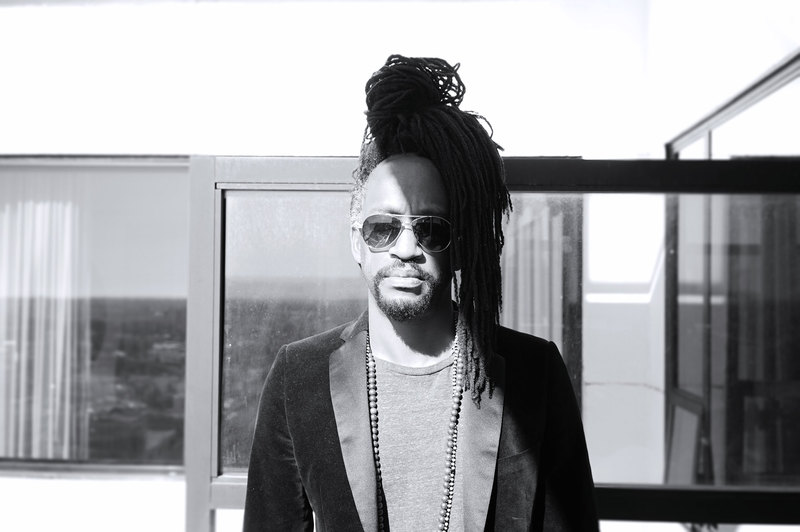 Favorites in Los Angeles:
Restaurant: In-N-Out – I get a #2 Animal Style
Bar: No Vacancy and I like to order a Moscow Mule
Place to catch a show: Viper Room – I like the sound system there. I'm a sound system guy.
Place you've performed: Red Rocks (Colorado)
Place to find inspiration: Venice Beach
Follow This Creator:
Website: StephenBradleyMusic.com
Soundcloud: Stephen-Bradley-Music
Facebook: @StephenBradleyMusic
Twitter: @SBradleyMusic
Instagram: @SBradleyMusic
Youtube: @StephenBradleyMusic
Other Locals