About This Creator
The story behind Meme Menu is a great example of the movement that's currently underway in Miami. While tech hubs like San Francisco and New York are commonly the setting for app developers and technology types, the app Meme Menu came to fruition right here in sunny Miami. After a stint in New York working in finance, Meme Menu founder PK Banks took a vacation to Miami and…like many of us, decided to stay. We met with PK to talk about the app, the food scene in Miami, and how technology can fuel local businesses.
Where are you from?
Chicago. Born and raised.

What brought you to Miami?
It's a pretty typical story. I was working in finance in New York but I wasn't sure what I wanted to do, and a friend of mine encouraged me to come to Miami. From there, I just decided I didn't want to leave. I had quit my job to pursue developing a startup concept, so professionally I was on hold, so I just was kind of open to figure out what to do next. That was three years ago. The heat is intense in Miami, it took me about a year to adapt to, but now I love it. Of course, I would encourage everyone to experience the New York lifestyle, but everyone has their personal limit really. It could be years, months, or a lifetime--but everyone has a personal allotted time to New York. My time was up.

You went to Wyncode prior to launching Meme Menu. Did you have the idea for the app before coding school, or did that come after?
Before ever going to coding school, I tried to learn how to code. I tried to teach myself, I hired a private tutor who was a Computer Science professor at UM, and that didn't work either. I enrolled into a local university for a web design program, and after 9 months I realized it wasn't right for me. I tried several different roads that might lead into developing an app, and that's what Wyncode was offering--strictly code and development. The ironic thing is that it was a professor who reached out and told me about Wyncode. As soon as it announced, I applied right away. I went to an open house, and I met with Jo & Juha. I told them about the app I wanted to develop before it even had a name. I was trying to make the app on my own for about six months, so I told them I had that vision in mind, the end goal for what I wanted to gain from the bootcamp. They were on board and said they could definitely help me make it. I made the presentation last summer with the app on Pitch Day, and I kept coding and then hit the ground running with food photography. I didn't want to use other people's photos, and I picked restaurants in Miami that I liked, and ordered everything on the menu over the course of six months.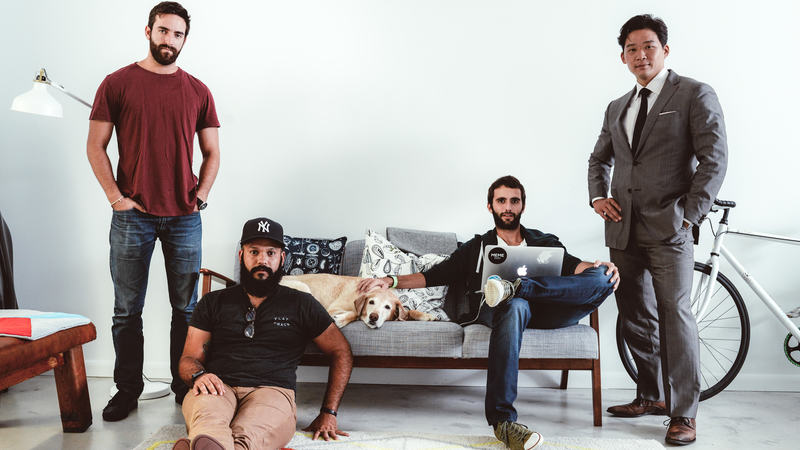 The Meme Menu team members all hail from somewhere else. How did you meet?
I actually met the rest of the team at Wyncode, and it's a great Miami story because none of us are from here. The changes happening in Miami revolve around the fact that people come here to do cool and creative things, and they stay.

What do you feel the value is in image-based menu discovery?
This is probably the best way to put it: in the early days before coding, I took my textbooks and went to Denny's, and I would sit there and work since they actually let you sit all day. I would ask what were the most popular dishes, and the manager kind of laughed and said, "Everything that has a picture." That was one of the moments that made the app's purpose clear. We are visual eaters. And while that's true, it's a succinct and approachable story too. The challenge was to develop a product and an experience that people would not only accept, but want to be a part of. Pictures of menus were still faux pas for many restaurants, who felt maybe it was beneath them. Simply: pictures make it easy to decide what you want to eat. That's a good thing for business and for people who want to sell their food.

So what was the real inspiration for the app? People love posting food photos on Instagram, they love "food porn" if you will. Did this idea come from that sharing phenomenon?
Well, no actually, the app idea was fueled by my personal preferences. I'm an eater that doesn't like to read when I am hungry. The idea came from a personal experience, where I wanted to just look at images and choose something to eat rather than read a long description. And I also wished the pictures were well done--not over filtered or blurry. This is a classic example of something that was created because someone wished it existed. So I had to make it myself. Photos are a universal language.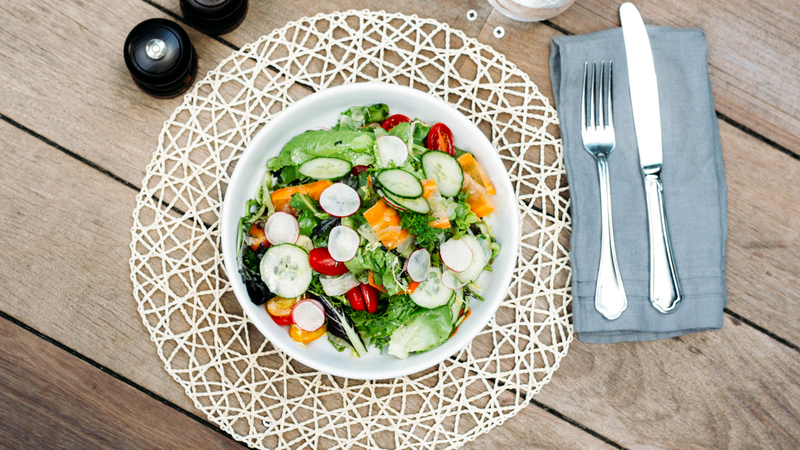 Since users don't follow restaurants in Meme Menu per se, how is the feed populated?
The feed is designed to have food pictures without asking them to do any work. You don't have to login, do a search, or do anything. We wanted beautiful pictures that people could easily scan through and find something that appeals to them. The most logical thing would be on random order and to give every restaurant an equal chance to appear in front of a user. My expectation is that in the future the feed will be smarter, and more aware of what food is around and available right now. Right now it is basically in it's easiest form.

Tell us about your tagline: We are fans, not critics.
In the early months, while eating so many times over and over in the same places, we developed great relationships with owners and chefs. We observed that critical reviews are the most common way that restaurants were discovered. The restaurants loved what we were doing because we weren't reviewing it--we were showing what it is. Reviews can come from anywhere--credible or not, mad or happy, and we just love food and what to provide pictures of it. We are critics or reviewers, we just let the pictures do the talking.

What is your growth process like? How do you determine which markets to tap into?
So, this is a great example of how startups begin and evolve. Six to nine months ago, we challenged ourselves to be in two cities besides Miami in six months. We went to New Orleans and Austin, we spent a lot of time there and ate a lot of food. We learned that there's an opportunity for Meme Menu to be in other cities, and we know that expanding into those cities requires more than we thought--more time and more resources. We know that we need to focus on Miami first, learn more, do more, develop more, and then naturally as we grow, be better prepared to expand and for now that's on hold until we have greater levels of adoption. We want to do it right--and that takes time. But once we are ready, New Orleans and Austin are first on the plate. I want to be anywhere that there is great food that needs great photography. I want to help ensure people to go eat at those places and order those dishes.

How do you hope Meme Menu contributes to local dining scenes?
We are visual people, visual eaters. We like to know what to eat and where to order--and we want Meme Menu to be the primary resource people use to make those decisions. Images are so powerful at telling us suggestions and recommendations on what to have. It's also the visual way for a chef to communicate what they have crafted. The chef lets the photo speak on behalf of their work, and that's amazing.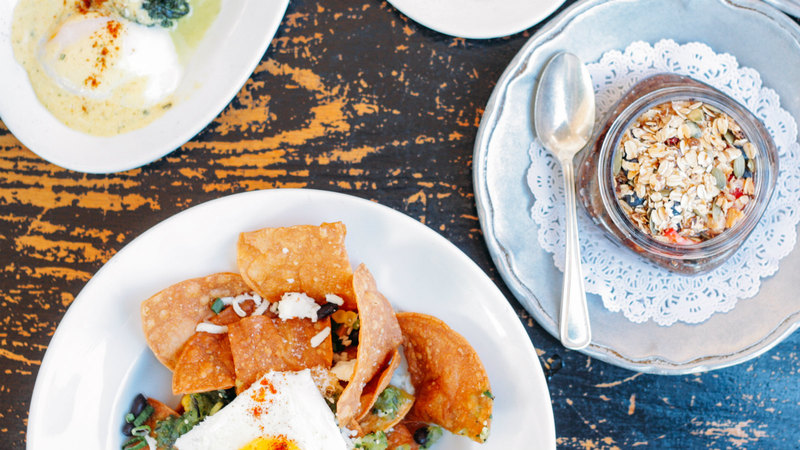 What has the reception been like for Meme Menu by restaurants?
Restaurants love having photography, and we have two photographers on staff that love what they do. What's different about us, is we make it affordable. Until now, food photos have been used for cookbooks, media, and that type of photography is very artistic and it costs a lot of money to produce. There's an opportunity to get food photography with dining in mind, not an overall restaurant ambiance in mind. We want restaurants to see that it's affordable and it also helps their business. We check in on them all the time, stay updated with seasonal menus.

Where did the name come from?
It's really just a combination of being inspired and tired late one night, and the name came from wanting to get MY menu, a menu for ME. It wasn't intended to play off of meme, but it works. It's light hearted, and we like that.

Favorite places to eat: Every place in the menu app has been chosen by us as places we like to eat. Download the app and browse the places we love. They are all different experiences, but all high in quality. We like the cuisine diversity.
Favorite bar or hangout: Radio, Broken Shaker, the back bar at Coyo Taco
Favorite gallery: PAMM
Favorite stores: Cottage Miami, Alchemist, and Supply & Advise in Downtown
Favorite cafe: Panther coffee on Purdy Ave and Cafe A La Folie on Espanola Way
First time in Miami, what you have to experience: Go paddleboarding at Beach Paddle, which is started by the owner of F1RST Surf shop, go to South Pointe park and relax, eat in Versailles in Little Havana, come to Wynwood, get a beer at Boxelder.

Find this creator:
Download the App: Meme Menu
Instagram: Meme Menu
Facebook: Meme Menu
Tumblr: Meme Menu Tumblr
Twitter: Meme Menu Twitter
Photos by Meme Menu
Other Locals