About This Creator
In Miami, swimwear is a fashion staple. You simply can't live here without owning a few suits. Swim, resort and accessories shop The Orchid Boutique carries everything you could need for a chic day at the beach--and we chatted with entrepreneur, designer, buyer, wife, and mother Mayra Jimenez to learn her fashion vision and business philosophy.
Where are you from?
Barranquilla, Colombia
Where do you currently call home?
Brickell, Miami. I've been in the US since '99, and in Miami, 5 years.
What is your favorite travel destination and why?
My favorite city is New York. I always have fun there, but my favorite destination is probably Napa Valley. You truly get to relax and unwind while having a lot of fun.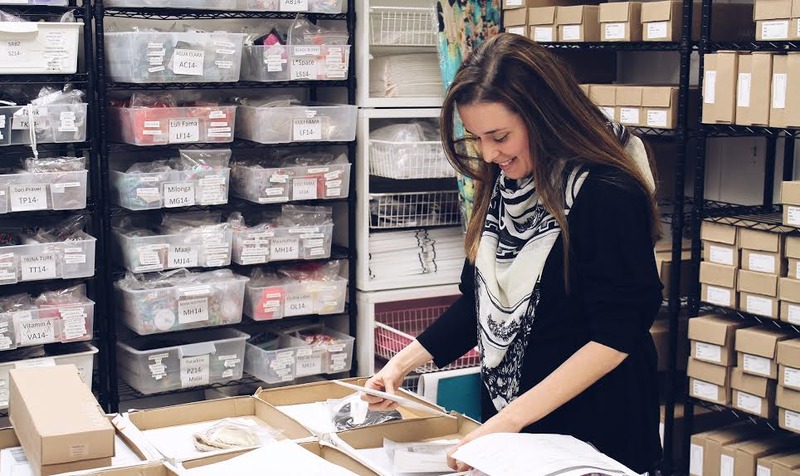 What are your three must-pack travel essentials?
Definitely a bikini. You want a hotel with a great pool—I look at that no matter where I am going. A good pair of fashionable flats, I love espadrilles. And sunglasses, because, sightseeing, and being outdoors, you want to see clearly.
Who or what has inspired you recently? Why?
My daughters. Now that I am a mother, I see the world in a completely different way. Prior to them, I thought I knew everything, now I realize I have so much to learn. I see everything in a new way—from life to business. Being responsible for two other lives makes you want to be better than you were before.
How did you make the leap into launching your own company?
We were living in DC at the time, and my husband was working in IT. I was in marketing. We noticed that, at the time, there was a void in the market for resortwear. In 2007, non-matronly, unique pieces that were sexy and classy where hard to source. There was a textile boom going on in Colombia that not many people knew about, and we wanted to showcase that on a platform. We wanted to show Colombia in a light that shared the talent of Colomcia, because it was a social platform I was passionate about, and I still am. People really responded, and as time passed we decided to make it into a place to find unique resort wear with brands from Colombia, Australia, California—innovative designs that let people take their personal style to the sand.
What's the story behind the name Orchid Boutique?
Well, the orchid is Colombia's national flower. When I was researching names, I came across that. It's an exotic flower, it's unique, it's temperature dependent. Something so exotic and fragile and beautiful, that was my inspiration for naming my company that.
What brought you to Miami?
We were in D.C., and the business started exploding. We were shipping all over the world in 9 inches of snow, and we were thinking: we are tropical people, why are we doing this? We can do this anywhere. So we headed south to Miami.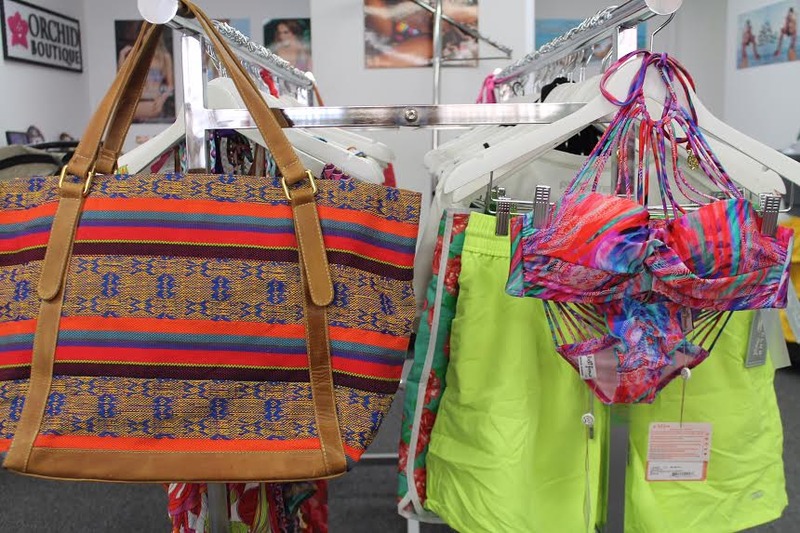 Why go for an online boutique rather than launch a store front?
It's hard to sell resort wear in the dead of winter in D.C., and since that's where we started, a store front wasn't even really an option on the table. We also didn't want to limit our audience, we knew our target demographic was a traveler, a jet-setter. E-commerce is such a different beast than retail, and purchases can be passive. But being able to see behaviors and tracking what people like—it's fascinating.
You launched Orchid Label in 2011. What was your inspiration to launch your own line?
My inspiration for the house label was to fill a void I was still coming across – I'm the head buyer, and we collect unique brands. But people also want a lower price point of mix & match separates. Most of the Orchid Label pieces are under $100, and they are various cuts. The Orchid pieces are also designed to pair with the designer pieces as well, so it's mix and match with affordable and more luxurious swim. I design the pieces with my assistant buyer based on trends. I use my business sense first, then I design based on that, and what customers are telling me they want. I design everything with the client in mind. The customer doesn't always want the most edgy, they want comfort.
Shopping for swimwear can be complicated online. Any tips you have for helping shoppers find the perfect suit?
Fit is everything! Strange as it may sound, I make every one of my employees try on a sample of every brand we sell, almost every style. That way they know how a suit fits on a body like theirs. Some girls are hesitant at first, so we get some tequila and have a try-on party and talk about how the suits fit and just have fun with it. When people call for advice, they can tell a customer I've worn it, I know how it fits, It's very hands on.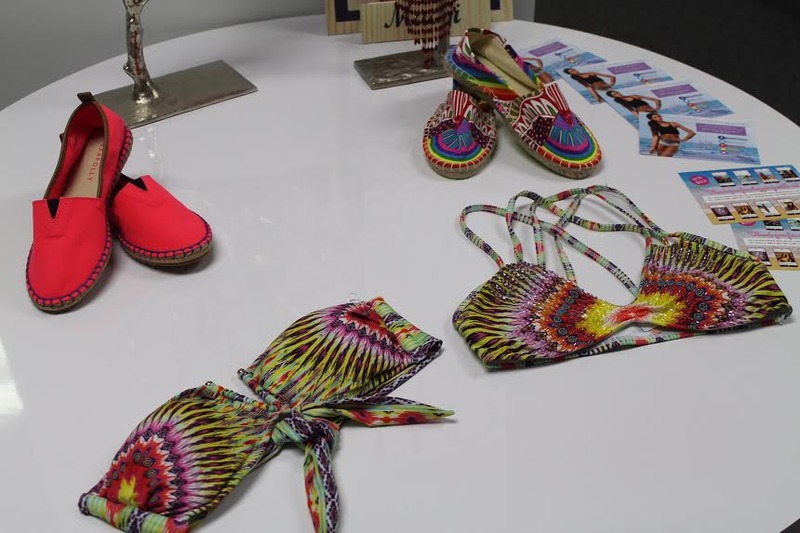 Who are some of your favorite swim/resort designers at the moment?
I would definitely have to say Acacia –super hot, based out of California, everyone wants it, and L*Space continues to make amazing suits. There's another brand that's super edgy, Beach Riot, that I love as well. Flash Tattoos are also so fun and people LOVE them! They are definitely a popular accessory.
For the past 2 years, Orchid Boutique has been recognized among the fastest growing private companies by Inc 5000. What does that feel like?
It feels amazing. To know that I came to this country as a study abroad student, and I'm now a citizen, to be able to have a company that has been rapidly growing and has reached the success that it has. I'm very proud. At the same time, it's also terrifying. It's not just about hitting success—it is about staying there. Setting the bar high and beating it each year is hard! But I am enjoying it.
You recently gave birth to twin girls. Congratulations! Do you have any advice for balancing work with family?
I am not going to lie, handling work and babies is hard. The company was my first baby, and before my girls, most of my time was spent here. I want to be a present mother but also a business owner and a wife, its complicated. It's exhausting but incredibly rewarding.
For someone who is interested in starting their own business, what advice would you offer from your experience?
To be honest, I would say try and wait to start a family. When it's just you and you can be more risky and dedicate so much more time to work, and be a little bit crazy— you have to be loco! You can do a lot when you have the freedom to be risky, having a family makes you more cautious. You have to have guts and also discipline. Go for it, but be ready for it to be harder than you think. Have the resilience to stay with it.
About Miami:
Favorite restaurant, and what do you like to order: There's a new place I love called Ted's at the YoungArts building, its amazing, there are new artists and the tuna tartare is great. There's another classic place we go to, called Oyster Bar in Brickell—the chef's choice oysters. In South Beach, I love Barceloneta, and they have a shrimp truffle dish that I love.
Favorite café: Panther Coffee in Wynwood, hands down
Favorite place to grab a cocktail: The Delano pool
Favorite museum: PAMM
For people visiting Miami for the first time, what do you recommend that they do for an authentic Miami experience? Go to Wynwood, every time I take someone from out of town they are amazed, and they are surprised it is part of Miami.

Follow this creator:
Website: TheOrchidBoutique
Instagram: OrchidBtq
Twitter: OrchidBoutique
Facebook: The Orchid Boutique


Other Locals