About This Creator
Lyric Dubee is a multi-talented Canadian performer who is part of Robert Knight and Maryanne Bilham's group of up and coming musicians. Lyric already has four albums under his belt and at a young age of 16, is still very early in his career. He will be performing at Skybar at Mondrian on January 26 as part of the Defiantly Inspired music series celebrating the work of legendary rock & roll photographers, Maryanne Bilham and Robert Knight. Lyric will be performing with special guests Antoine Fadavi and Tom Ibarra.
Where are you from and where do you live now?
I am from Barrie ON Canada and still currently reside there! Barrie is about an hour north of Toronto. I find that I spend most of my time lately on planes, trains & cars travelling from show to show in different countries.
What got you into music as a kid? Any particular instance where you knew you wanted to be a musician?
I've always loved music, so between my natural attraction to it and my parents who always had music on in the house I unintentionally fell into it! The thought of making a living off music occurred to me at one of my earlier performances and then it hit me, I could do this for the rest of my life! If you choose a job you love, you never have to work a day in your life.
What instruments do you play?
Guitar is my main instrument, but I also play bass, piano, uke, saxophone and the ocarina.
Describe what Revolution Rock is.
Revolution Rock is a genre that I created based on the style of music I play and a product of my studies in many different genres. It's a combination of rock, pop, blues, jazz, classical, Latin, country all intertwined.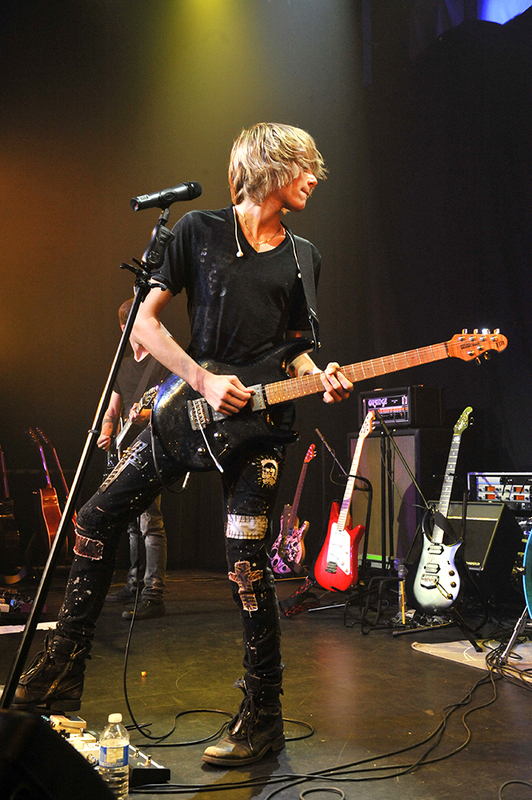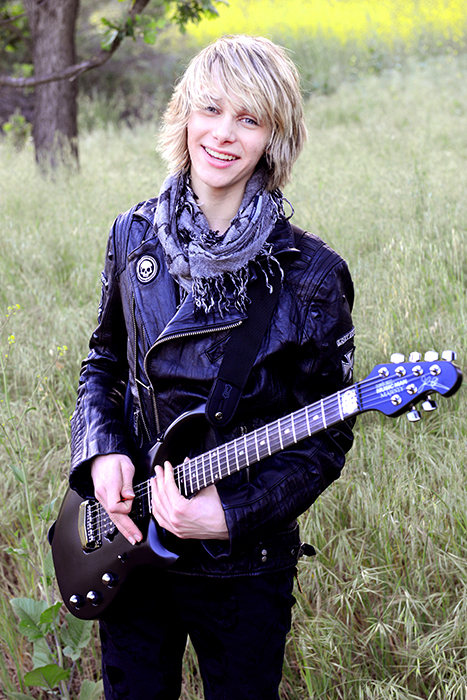 Writing songs at 12 and 14 years old is an impressive feat. What were your inspirations when writing your first albums?
Most of my writing inspirations came from books, movies and life experiences! I've always been known to become very invested in what I read or watch and that often came out in my songs!
What can we expect on Jan 26?
For the first set I'll be performing mostly original songs from my 3rd and 4th album. Later I'll be joined by Tom Ibarra and Antoine Fadavi for a few jazz tunes!
Dream collaborator or feature for a song?
As for a dream collaboration, it would be between John Mayer and Plini. If it were with John Mayer I would do an acoustic guitar and vocal song based around the songwriting, and if it were with Plini I would do an instrumental prog song based around the guitar work!
What are your goals as a musician for this year?
My goals for 2016 are to continue advancing my career, finish my 5th album, tour, and have as much fun with all those things as I can!!!
Photo Credit: Robert Knight
Follow this Creator:
Website: lyricdubee.com
Facebook: @lyric.dubee
Instagram: @lyricdubee
Twitter: @lyricdubee
YouTube: @Lyric186
Other Locals