About This Creator
One of the bands making waves right now is Lion Babe, the New York City based duo who's been making rounds on the festival circuit and opening up for massive dance stars, Disclosure. Jillian Hervey, a trained dancer, met producer Lucas Goodman back at a house party but didn't end up reconnecting until a couple years later when she reached out to him to help her with track. They ended up recording "Treat Me Like Fire," and before they knew it, Donald Glover aka Childish Gabino approached them at SXSW and asked them to open up for him on tour. It's been a whirlwind for the duo since, having released an EP at the end of 2014 and recording their debut album with the likes of Pharrell, Mark Ronson, and Childish Gambino. They chatted with us after their performance at Full Moon Bazaar this past week at Skybar at Mondrian in Los Angeles. Find photos from the event here and keep an eye out for their full length album!
For those who aren't familiar, how would you describe your sound?
We have a soulful sound mixed with beats and electronics.

Who has been your favorite collaboration yet and why? How have they influenced or helped progress your sound?
Working with Pharrell was a really amazing experience. We learned a lot from him, watching the way he creates and writes songs. It's always eye opening to observe other people's processes, try new things.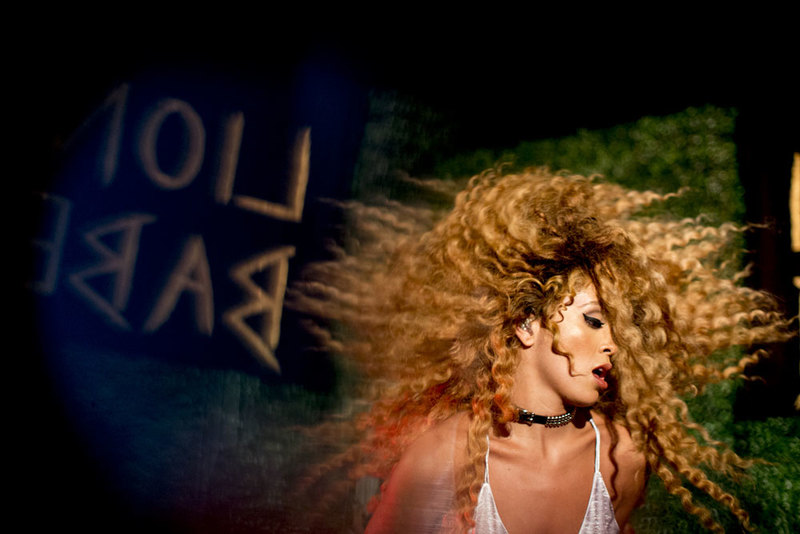 Photo credit: Kevin Tachman
You've said in past interviews that New York has influenced you because it's a melting pot, which seems to be a positive thing. Are there any ways that New York has negatively influenced you?
There isn't anything negative about it, just clutter. It can be overwhelming at times and stressful, but in the end the good outweighs the bad. It is heart breaking to watch certain Ma and Pa shops and restaurant go out of business. The winters are also getting longer and colder which is never fun.

What's it like performing with Disclosure? Do you think that being featured on their track is exposing you to a whole different audience?
It is a rush performing with Guy and Howard, especially at their last show at Madison Square Garden. It has been so thrilling to play for such big crowds and connect with so many people. Their show is a spectacle in itself and I love to be a part of it. As far as audiences go, I think there is a happy combination of fans who would like us and potential fans who wouldn't of found us otherwise.

How has your live show evolved since you're now playing with a full band?
We're able to achieve a bigger sound with the band. The band helps us bring more dynamic to the show. It also helps inform what we want to do with records.

Which has been your most memorable show?
There are many but we had a great time at AfroPunk in Brooklyn this summer. We brought out Marky Ramone and all whole family came out to see us. It was amazing to be on the same stage as Lauryn Hill and Grace Jones.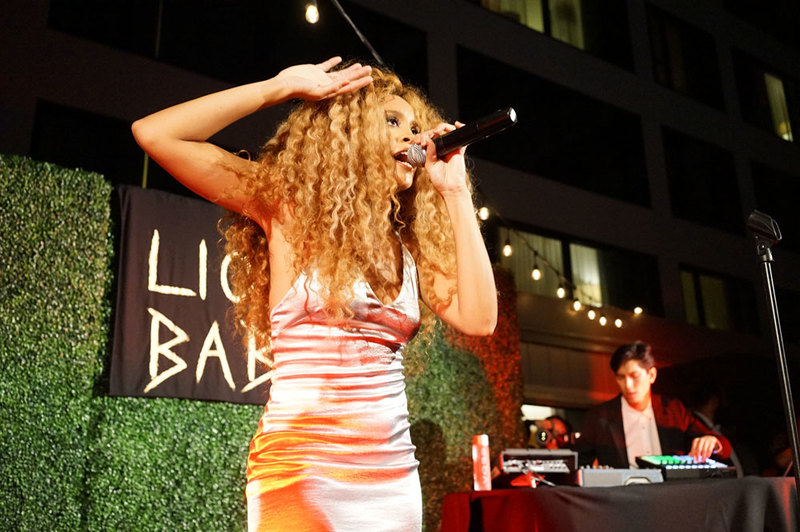 What has been the most difficult part about creating the debut album? What has been the most fun aspect?
We're still a fairly new band so we've just had to make a lot of music and develop to figure out what we want the album to be. Navigating the label is a challenging situation in itself. But it has been an amazing experience, and we are very proud of what we are creating. It's all a reflection of the journey we've been on since starting LION BABE.


Follow this creator:
Website: lionbabe.com
Facebook: @lionbabemusic
Twitter: @lionbabe
Instagram: @lionbabe
Soundcloud: @lionbabe
Photo Credit: Elliott Morgan
Other Locals