About This Creator
When you think of great film cities, you generally think of spots like New York, Los Angeles, and San Francisco. Miami native Kareem Tabsch has been working diligently to bring the movies that are screened in these historically huge film markets right here to Miami. Since its inception in 2009, O Cinema, which is a joint endeavor for Kareem and fellow co-founder Vivian, has expanded into three local locations. We chatted with Kareem to find out more about the local film scene and how O Cinema is elevating film as an art form here in Miami.
Working in an industry like film, it seems you would perhaps move out of Miami to a larger film market. What made you stay in Miami?
Well, ironically the goal was to eventually move to New York, and then life seemed to happen. Miami was where I was meant to be. I was starting to notice things that were happening, and opportunities that arose. The burgeoning art scene in Miami, and so many people doing interesting things, I wanted to be a part of it. I started freelance writing, everyone is always pitching you something, you're always learning new things. It was real insight into the fact that a lot more was going on than what it seemed. I lived on South Beach for about four years, and I've been in Upper East Side/MiMo for the past two years.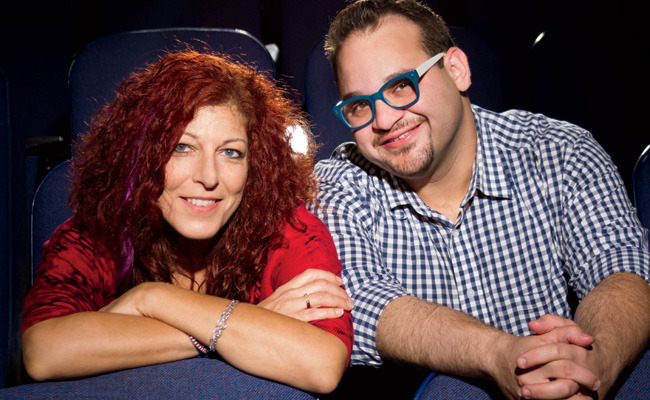 How did you and Vivian meet & conceptualize the ideas for O Cinema?
We met working together for a local film festival here in Miami. We immediately got along, and we wanted to collaborate on something, we just needed to find out what exactly. We traveled all the time and we would go see movies in this cities, kind of the mentality like, "This is never going to screen in Miami, let's see it in San Francisco, New York, wherever. The Knight Foundation Arts Challenge popped up that year, which was a large grant to cultural institutions but then also a concept contest for something new and creative. We created the plan for O Cinema, and we won. It was a massive grant, up front, but in a match format--so we had a lot of fundraising to do. Then the bubble burst, and the recession started two months after we got the grant. It went from difficult to near impossible--it took about a year and a half to raise any kind of money and also find a space that could physically house a cinema. At some point, other people probably would have been like forget it, take your money back. But I couldn't imagine not doing this. The Knight Foundation was always HUGELY supportive of us, and they knew the challenges of the economy for us. So we got lucky that they hung in there and believed in us.
Your first location launched in Wynwood. Why did you choose that area?
We needed a space that was capable to have digital art as well as film. Finding a space was very difficult. We happened upon the space we're in in Wynwood. At that point the neighborhood was by no means the "it" place to go, but it was where the artists were, and those are our people. We saw the promise of the neighborhood. We're right across from the Rubell Family Collection, it's a great location.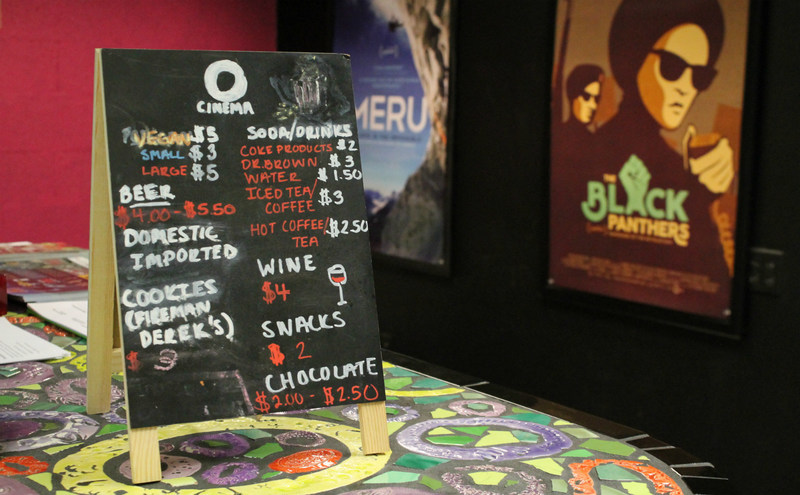 What is the goal of O Cinema? What do you hope audiences take away from the films you screen?
Our goal is to elevate film and the conversations about film, and film's presence in Miami. We showcase foreign independent art films, and we are also a platform for local filmmakers to share their work. We want it to be a widely accessible art form for everyone to enjoy. We also want to maximize what we do at our spaces to serve a large selection of the community. We're doing senior events on the beach, more classics, films like The Third Man. We also launched a performance on screen series, so you can see great performances and global stages with a front row ticket on our cinema screens. We did a Stanley Kubrick retrospective recently, also a Steven Spielberg one, and a Woody Allen one. We like to offer different things and constantly provide cultural things to the community.
What's next for O Cinema?
For now, we have our hands full with these three theaters, but we are always looking for new ways to make film readily accessible across the community. We really want to focus on programming out some great films to offer our audiences. We've got some great stuff coming up, some are running for a week, some for a few weeks, and a lot of cool documentaries. Really interesting stuff that isn't screening anywhere else locally. And in early October, we've got a scary movie series called Popcorn Frights, that's at our Wynwood location.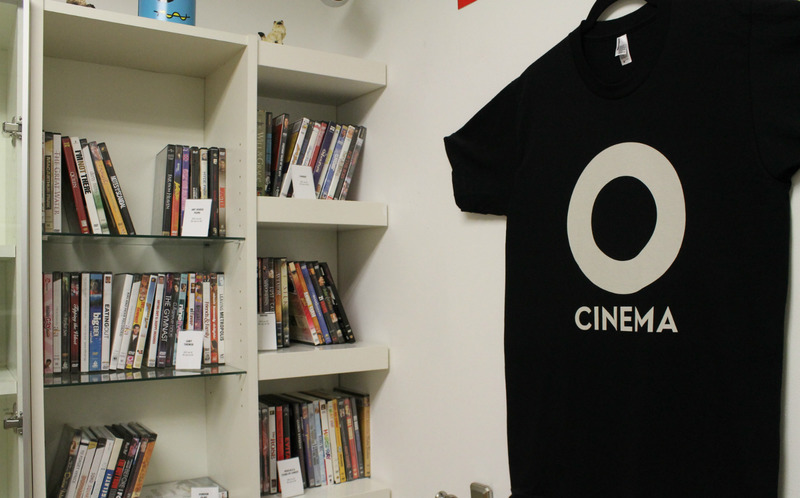 Around Miami:
Favorite restaurant: I love food! I love dim sum, my favorite place for that is Tropical Chinese, on Bird Road across from Tropical Park. There's not a lot of great Asian food here, and that place is an institution. Go early, it gets packed! The Shrimp & Chive dumplings are amazing. I love Viva Mexico--it might be my favorite restaurant in Miami! It's off 8th Street and 12th Avenue--it's only tacos, it's a window in the wall, it's like, if you don't know its there, you'll pass it. It's simple, cheap, and its no fuss. A folding table in Little Havana, amazing! I love the ear & skin tacos, its amazing. Sushi, I love Matsuri in Coral Gables, which is genuinely some of the best sushi in Miami. When I want to treat myself nicely, Michael's Genuine--the half chicken is perfection. I am also a big fan of Chef Daniel who does Blue Collar and Mignonette. What I like about them is they are very Miami. It's good, but its all about fresh ingredients, done simply but well. Blue Collar is crazy, I'm not a vegetable guy, but every vegetable they make is incredible. The Lobster Roll at Mignonette is my happy place, I had it last night for dinner. I need to try the brunch at Delano, actually Lolo was telling me how fantastic it is.
Favorite place to grab a drink: My two favorite places are the Pool Bar at the Vagabond, and the Rose Bar at Delano. They are very, very different, but so great. The Pool Bar is simple, elegant, beautiful, takes us outdoors. The Rose Bar is like you're walking into the 1940s--it's elegant, timeless, tucked away. It's fantastic. I used to spend a lot of time at Delano, when I lived on South Beach. It's such an iconic place, I love it.
Favorite place to relax: Home, as lame as that sounds! I travel a lot, so just being home and not doing anything is the most relaxing thing in the world. I'm a weird Miamian in that I don't know how to swim, and I don't know how to ride a bike. I love discovering new things, and new things in the city. I LOVE Homestead, I go to Knox's Berry Farm, eat downtown, drive along the farms, pick up produce at Robert is Here. Homestead is so separate from the hustle of Miami, I'll just get a random thought to go there and I always have a blast. Shore Club, it's been a while! But I do have memories of very long nights by the pool there. I love the outdoor space there, its magical really. And the lanterns, I love that nice glow. It's so warm and inviting, and you just can spend hours there. I need to go back.
Favorite cafe: I don't have a favorite, I like them all. I frequent the new Starbucks on 63 and Biscayne, I am not a coffee buff. When we lived on the beach I used to love Tasty Bakery, it's right off of Lincoln Road. And Panther is wonderful, when I'm in Wynwood I go there. Oh, and a place in Ironside called Kaffe House.
Follow this Creator:
Website: O Cinema
Twitter: O Cinema
Facebook: O Cinema
Other Locals