About This Creator
After meeting in Finland in high school, Juha and Johanna Mikkola found themselves in Canada working in the sports industry, him with his company FloorballPro and Clutch Sports, and her with the NHL. When Juha enrolled in a coding school, everything changed. The couple began reviewing his curriculum and reallized they wanted to start a coding school that not only taught the practical computer skills, but also the important social skills. In a world increasingly reliant on technology, the value of coding is clear--and in Miami, the large amount of job listings for coding candidates shows that Wyncode came to the 305 at just the right time. We sat down with Juha & Johanna to discuss the school, the neighborhood, and why they keep making trips to the White House.
How long have you been in Miami?
Just over a year, since April 2014.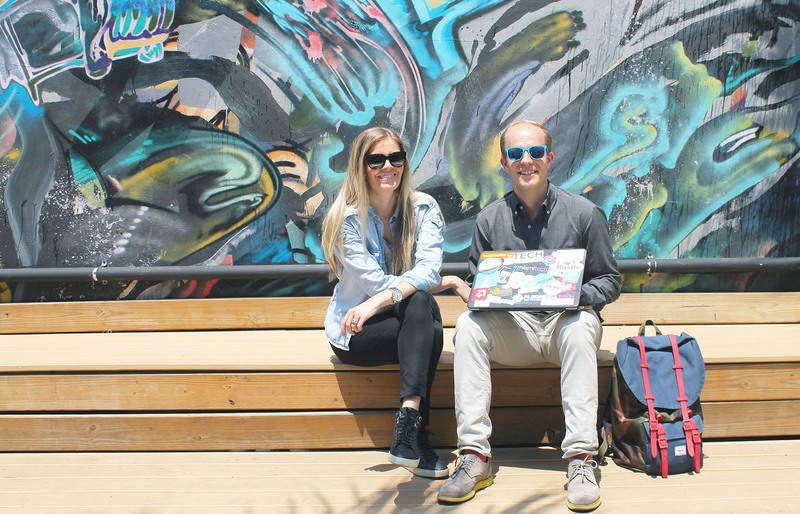 Tell us a little about yourselves.
Juha: We met in Helsinki, and when Johanna went to college, she went to Toronto. I went to USC for a year, after a few years in Palm Beach I was ready to get back to sunny weather. I joined Johanna in Toronto and opened a business, Mr. Floorball, which imported sporting goods. Together we launched The Canada Cup, which is now in its 12th year. We just flew back for it, it was awesome. It's the largest floorball tournament outside of Europe. I was kind of toying with getting an MBA, but then a friend told me about these coding schools that almost sounded too good to be true. I always had an interest in tech, so I enrolled in a coding school and gave it a shot. Johanna was very interested in the concept and each night we picked apart the school, the curriculum, and everything about it, including ways things could be done better. We really wanted to work together rather than at other companies, so we really debriefed the code school idea.
What attracted you to Wynwood and specifically The LAB as the home for Wyncode?
Johanna: We ended up looking at a few cities, and we spent time vacationing and being here in Wynwood, and at the time we didn't know that other tech companies were popping up among the artists. We did some research and realized some really cool things were happening in Miami startups. We met the founders of The LAB, and of the Knight Foundation, and we just found there were people here doing great things in the community. We also saw there was a large amount of open jobs needing coding trained candidates, so we knew the program was needed. We launched May 5, 2014, and we have been full ever since.
What was the process like for sourcing teachers for Wyncode?
Our key thing was finding the right people to teach. What I have found in my experience is that there are differences in great developers and great teachers. We also wanted community leaders who have contributed to growing the tech scene. Part of our mission is to grow the community and make it stronger, so we interviewed people who were actively involved in the tech community already. We thought we needed people from San Francisco, Boston, etc., but have found great people here in Miami. Ed Toro, our head instructor, he's an MIT grad, and he was already teaching coding on his own time and running events because he is genuinely passionate about it. He wanted to make the tech scene in Miami on the same level of other cities. People were doing things the old school way, and he was excited to build that community in a new way. Students love him. In Fort Lauderdale, Damon Davison is the lead teacher and he is very patient and really wants to get women into coding. Our biggest challenge is getting people to understand that coding is for everyone. You can change your life as a result of it. We started a scholarship for women and or veterans, $500 off tuition price. We have a veteran female student this cohort and we're so excited about it. We want to do something more meaningful in the future, it's one step at a time.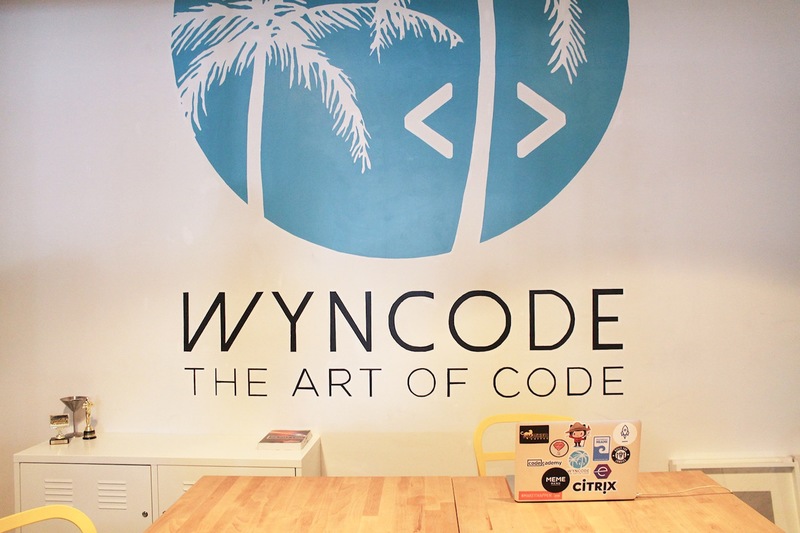 How does a coding bootcamp replace a traditional college education? How does a program like Wyncode open job opportunities as opposed to a college degree in Web Design or a related field?
We don't like the word replace. We aren't looking to replace anything, we want to be an alternative. College is a lot of theory based studies, and we have a large range of students who have gone to MIT after going to Wyncode, everyone is different. We teach practical skills, which employees like. Computer development, app development, and most importantly, students can jump in and contribute from day one. Of course, size, time, and financials are different. Each cohort we have 20 students in Miami and 12 students in Fort Lauderdale, for a 9 week intensive program, and tuition is $10,000. Having a great theory background can't always get you a job, and skills are still lacking. With a startup or your own company, you have learned what you need to succeed. We've had 5 startups come out of Wyncode already, which is pretty exciting. We are at 91 percent for job placement within 9 weeks after graduation, and 7 companies are repeat hires for our grads.
What is the application process like, and how do you determine who you will accept for the program?
It's all about being a disruptive education and so the process is different than traditional applications. You submit your personal contact info, then an interview follows. In the interview, we are looking for certain things. We want people who are tenacious, and have grit, and can preservere in the face of challenges. We want self-starters who have tried coding on their own. If they haven't, but they are still enthusiastic, we give them code challenges that they have to do after they show their progress. Very similar to a job interview, some candidates have several interviews. We have a campus director, Diego, who spearheads it. Coding is in front of a computer, so people have to like that, so we want to make sure it's what the students really want. You have to work hard to change your life, and we want students to know that from day one. We want students who openly express that they want it. They could be male, female, 25 years old, 50 years old--it doesn't matter. We're looking for that desire in people. If you believe in process and put in the time and the work, you'll be successful. It's a level playing field, and you get what you put into it. We've had many computer science grads who come in and they are on the same level as people without that training. Everyone wants to think of themselves as tenacious, so it becomes an educational, technical, and emotional journey. nine weeks of being uncomfortable. It changes your skill base, but also your strength as a person. We call it a bootcamp for a reason, it's designed to overwhelm you.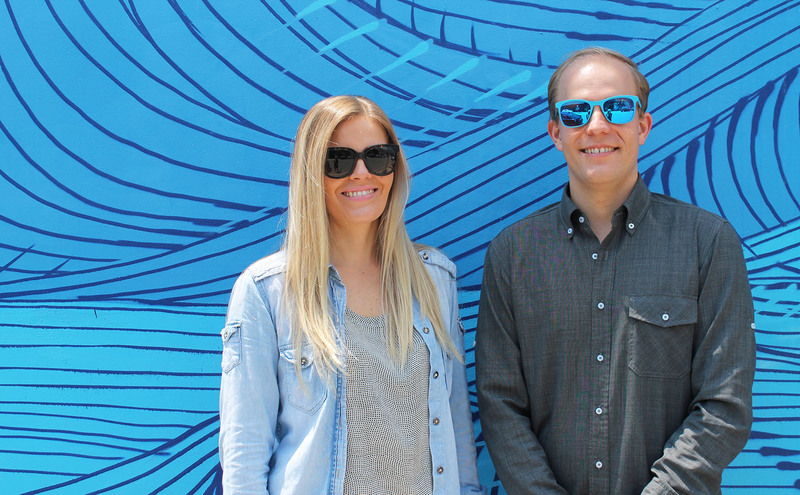 What is the White House Tech Hire Initiative, and how did you become a founding member?
We have been fortunate to go to the White House twice already, and the Tech Initiaitve was the result of the meeting. We met the CTO of the White House, Megan Smith, she actually came from Google. Veteran Affairs invited us to the VP office, and they are really big on getting veterans opportunities to transfer back into day to day life. They like the accelerated learning model, and the top code schools met with companies like HP, Cisco, UPS and more. The CTO and discussed how we can all best produce quality talent. Many companies have old credentials for candidates, but we're learning a CS degree doesn't mean you're a good developer. The corporations are movitated because everyone is dying for talent. There is expected to be 1 million technology open jobs by 2020 that people aren't qualified for, and people need fast affordable education. The Tech Hire Initiative has been formulated more, and the second meeting focused on education tactics. There were ten code schools present. Private educations, a lot are online, they put students in debt that can't pay off, and without viable job options following the programs. They have a tough time getting employment. Pass rates are low, placement rates are lower. As a new type of education, we have an opportunity to establish quality in education. There's a gap to produce talent, and bad characters will come into the mix if they haven't already. NESTA - new economy skills training association. We committed to transparency in placement rates and to setting a high standard for education. We'll have a third party audit us and our placement rates to enhance transparency. The White House announced NESTA as the means by which they check what these facilities are offering and actually delivering. The coalition ensures the education is high quality.
Tell us about Pitch Day.
Everyone knows that the 9 week program culminates in Pitch Day. Everyone pitches and presents their full stack web application. We love it for several reasons. We have friends and family night, weekly presenting, but Putch Day is the real showcase to see what everyone has achieved. It's like a graduation day. It brings friends and family, and the community here to see what's happening. We get amazing tech and startup leaders, hiring partners, and people who want to support the latest talent coming into the market. Angel investors, business leaders, so many people. Each team is 2-3 people, and they have 5 minutes to present. The biggest message about it is that it is a fun community event focused on the startup scene. If you're wondering about Miami tech, come to Pitch Day and you see it all come to life. People get job offers on the spot- in fact, 7 of our 19 grads from our last program had job offers before even presenting on Pitch Day.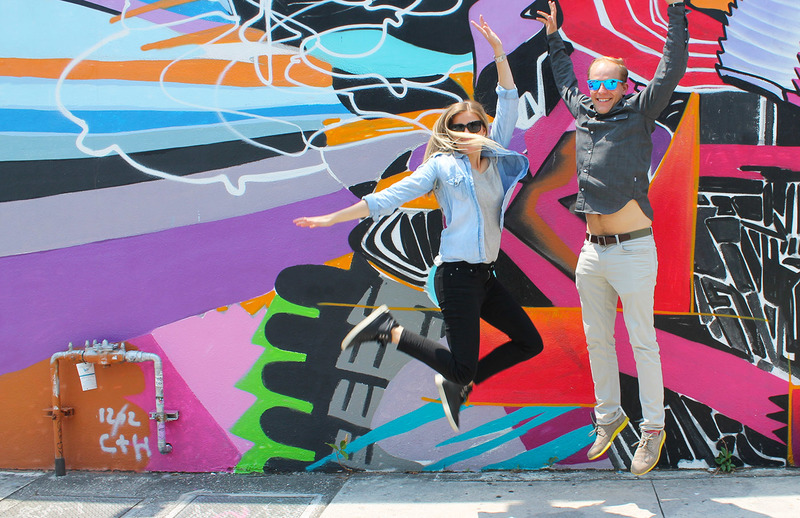 In Miami:
Favorite place to eat? We love Ironside in Little River. And Mignonette is our favorite it's amazing. When we're looking for new places we always use Meme Menu app, which was created by one of our grads.
Favorite place to grab a drink? Vagabond, and the last few friends we've had visit have stayed at Shore Club, so we've been there a lot lately, the lanterns outside in the evening are amazing
Favorite cafe? Panther. If Panther wasn't here, we probably wouldn't be either
Favorite way to spend a Sunday? Assuming we aren't working or stressing about Monday, I like going to hotels and getting a beach chair and living the South Beach life for the afternoon. We paddleboard a lot too. Oletta Park, and renting a boat and going to Haulover or Stiltsville. We moved here to live the tropical life, so we like to get in the water as much as we can.
For someone coming to Miami for the first time, what do you suggest they do while visiting? We actually answer that all the time, we always have visitors. We say experience Wynwood and the Design District. Mainly so you can see the full range of what Miami is all about. Next up, Panther to get caffeinated. Then waterside or beachside for cocktails, South FL sunshine and happy hour. We encourage people to get in the water and spend as much time by the water as possible. Biscayne has changed so much, Loba, all those cool spots for people to see. Places on South Beach that offer different things. Broken Shaker is a cool spot too.
Interested in learning more about what the Miami tech scene is all about? Come by LAB Miami on June 4 and watch the latest group of students on Pitch Day. RSVP & more info available here.
Follow these creators:
Instagram: @Wyncode
Twitter: @Wyncode
Website: Wyncode.co
Other Locals