About This Creator
NEW YORK FASHION WEEK RECAP. From model castings to editor appointments, Libertine made Hudson home for New York Fashion Week. Libertine Designer, Johnson Hartig, showcased his whimsical Spring 2016 collection filled with bursts of neon, prints and ready-to-wear pieces. Hartig deems to be the expert on pulling ideas and inspiration from all ends of the spectrum into a cohesive story that people can't stop looking at. After spending a week at Hudson preparing for the runway and calling on buyers, we learned even more about the fun spirit that is Libertine.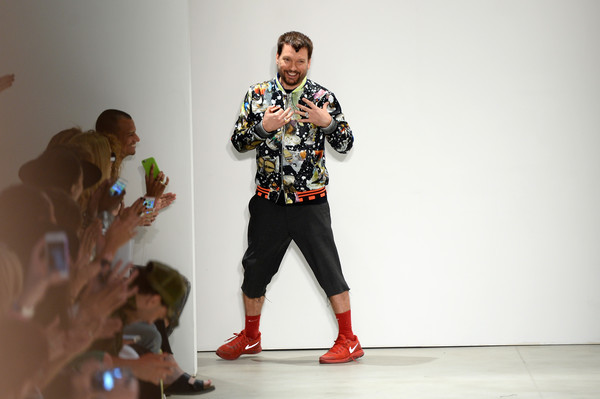 When did Libertine start? What is Libertine today?
The label launched in 2001. Today the brand continues to revolutionize the ready-to-wear market for men and women: enter graphic illuminations teamed with sublime screen printing techniques and an avant garde approach to deconstruction by way of customizing recycled items, thus breathing new life into designs from yesteryear.
What is your inspiration?
Equipped with inspirations that ricochet between art, fashion, history, design, travel, culture, florescence microscopy cell research and canine appreciation, I've cultivated collaborations with everyone from Damien Hirst and Goyard to Converse and even Target, a classic example of rewriting the rules via Libertine's mindset.
Who's wearing Libertine? Describe that person.
After fifteen years in the spotlight, we've gained a cult following from East Coast socialites to West Coast creatives and back again to cross-section of celebrities. Our mindet, however is to blend high-end luxury with mass appeal.
What's your favorite piece in the collection?
The spaghetti coat and pant ensemble. It' funny and chic.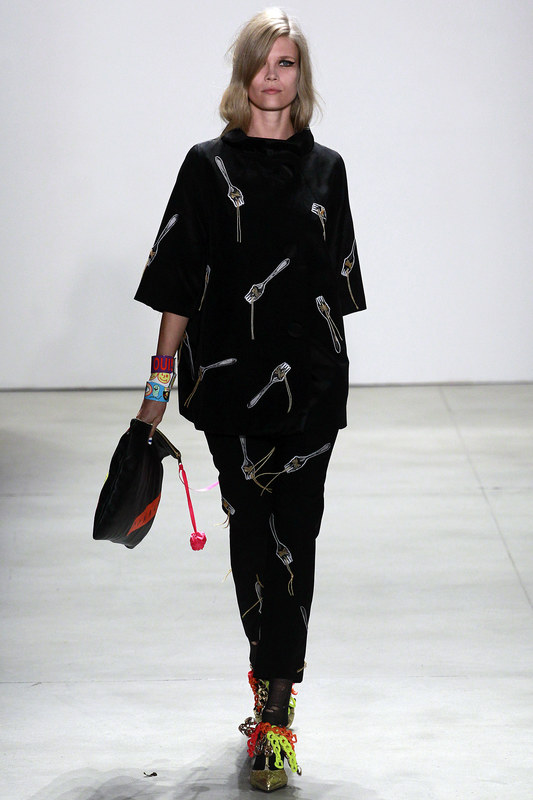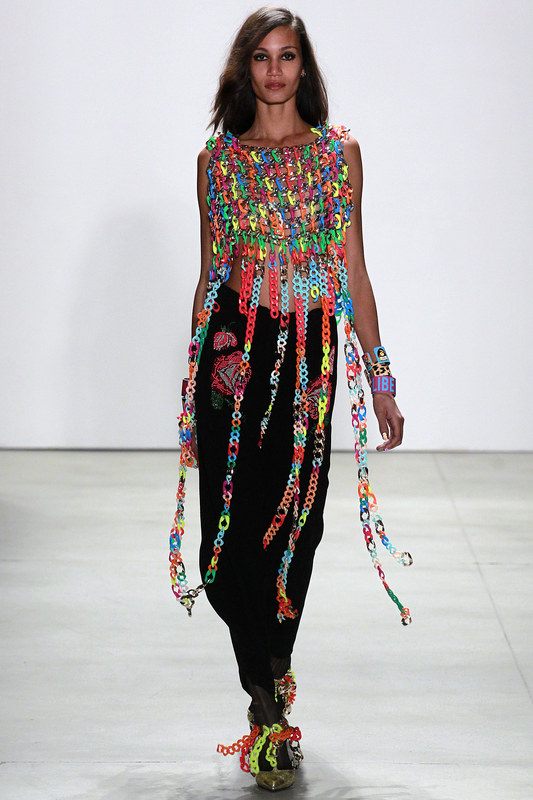 Top 3 fall must haves?
Warm Libertine cashmere sweater with red telephones, starry night coat with blue fox collar and the "Art Patch" jacket.
Much of your collections are combo of high-end fashion and art. Do you have a background in art? An interest?
All of it. I have a BFA in painting and drawing, which influences every nuance and decision.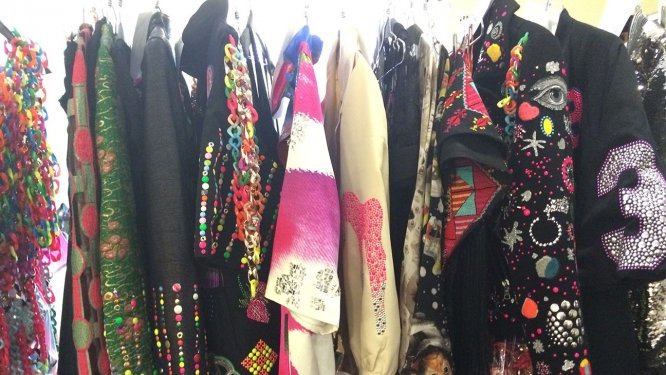 What's one thing that used to matter to you, but now that you've been so successful is no longer important? What have you learned from success?
I used to think that having a little more money and success would fill me up emotionally, now I know its an inside job. Nothing on the outside can fix the inside no matter how much we keep trying and hoping.
What's the best advice you've ever been given?
Fashion isn't as chic as I used to think it was, there are very few real free thinkers, and the rest are followers.
AROUND NEW YORK:
For Japanese: Love Omen in Soho
For Pizza: Marta
To Do: Long walks in Central Park
Follow this Creator:
Website: ilovelibertine.com
Instagram: @OfficialLibertine
Facebook: Libertine
Twitter: @ilove_libertine
Other Locals