About This Creator
Ahead of the Duran Duran pop-up shop at Sanderson, we were lucky enough to spend some time with legendary NME photographer Denis O'Regan and Pop/Rock superstar John Taylor from Duran Duran. We touched on everything from meeting Madonna as a young buck to the important role Denis's photography played in telling Duran Duran's story at the height of their fame. The pop-up at Sanderson will exhibit and sell photography from 'Careless Memories', an extraordinary table book and collection of photos taken of Duran Duran at the height of their fame, containing hundreds of exquisitely restored, previously unseen photographs, taken mostly during the North American and Japanese legs of the bands tour, 'Careless Memories' provides an unparalleled visual history of Duran Duran's Ascent to the top, with commentary from the band members themselves. So check out our interview below to find out more about "Careless Memories" and this very special time in music history.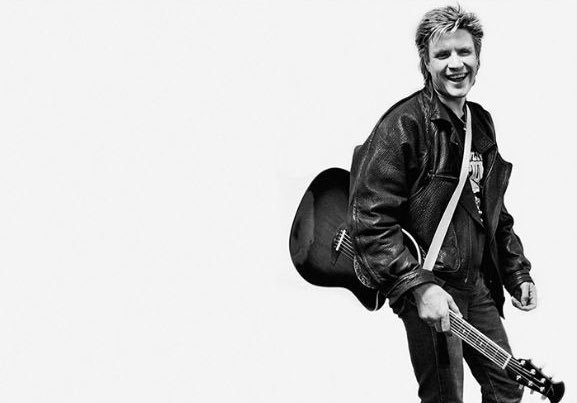 How did the "Careless Memories" book come together?
Denis: As I recall, I had known Duran Duran for a while and had been on tour the year before with David Bowie. Then I suggested we shoot a tour of the band from the inside, documenting life on tour and that period of time would turn out to be the peak of their fame. Years down the line those same photos became the book.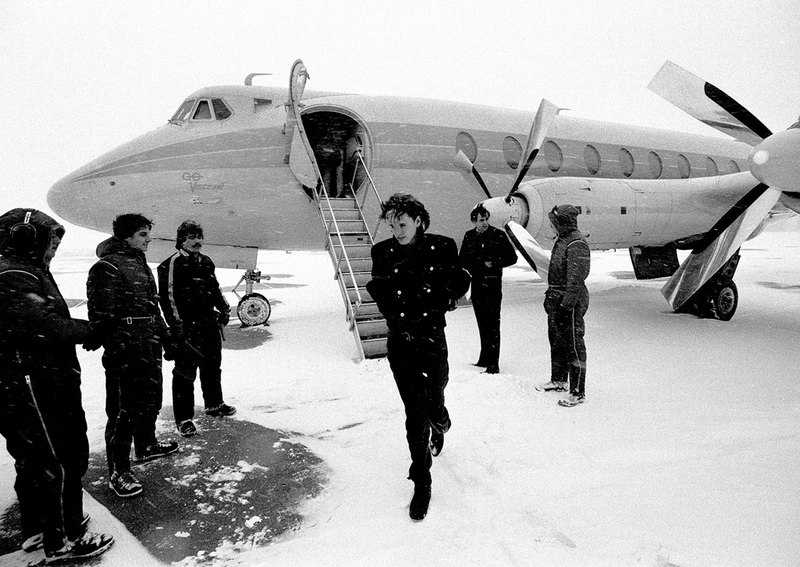 How long have you known each other?
Denis: 30 years.
John Taylor: We met in '81 but I knew his work before that. New Musical Express had 3-4 photographers that pretty much did everything and I was a real NME geek. Denis was like a superstar to me when we first met and we just clicked as friends. The photos in this book actually document an interesting time for us as a band because we were kind of reaching the point where we were all desperately trying to be individuals within the band and one way we could do that was by pulling Denis to one side and have him photograph us in a way that would express our own individuality. So at the time of these photos Denis had established a relationship with all the bands members.
Denis: Which John had to nurture in a way so that the other members didn't think that there was some sort of bias.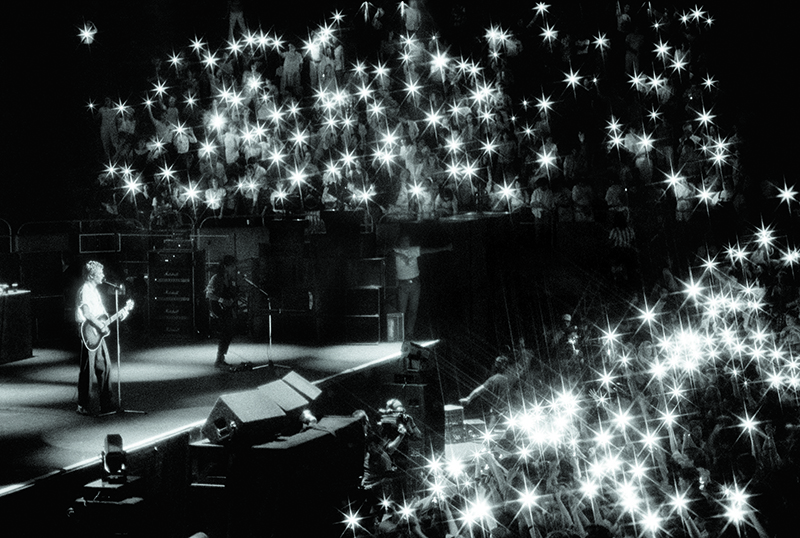 What makes this collection of photo's unique in comparison with other documentation of Duran Duran or any other group?
John Taylor: I think it is a very under documented period. I think the 60's and 70's have been done to death. I think the 80's was an interesting time and we are looking at the dying death of the drum kit, electronic music is going to completely take over within 3 years of these photos. The next thing you are bout to see is New Kids On The Block, who are not going to play any instruments and won't write their own songs. We are our own product at this point we created ourselves. The game is going to change a lot very shortly after this, Madonna is on her way and actually she was at our Madison Square Garden gig that year, Nile Rodgers introduced her as someone she was working with. She was this tiny little thing with a surly attitude and by Winter of that year 'Like a virgin' is going to come out and she's about to change the game. I think that these photos mark time in terms of the eighties and what was about to happen and change.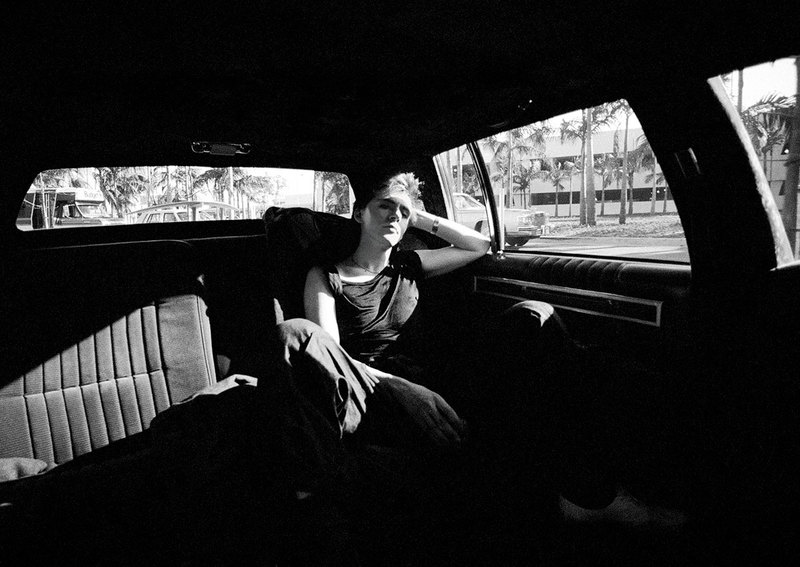 What was it about Denis's work that made you want to work with him?
Denis: Just the fact that I was working for NME, I think.
John Taylor: If it was in the NME it was cool. Aside from that he was really elastic, he could roll with us no problem and the demand at that particular time for images was huge. So we needed somebody that could constantly find new ways of presenting the band.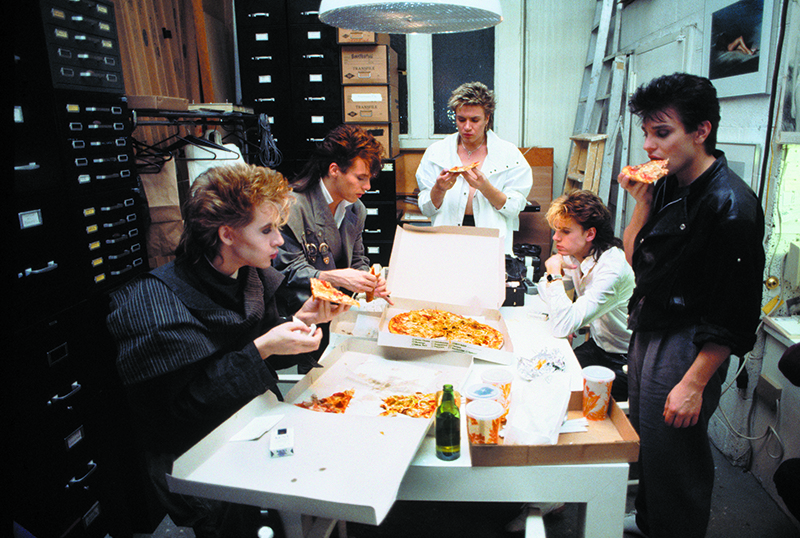 What made you want to launch this book at Sanderson?
Denis: I think this was the first cool hotel in London, the whole Ian Schrager thing etc and it is still cool, so it made perfect sense.
John Taylor: Hotels play a huge role in the book, it really is the only time where we as a band get time to reflect and regenerate, it was madness out there for us. The photos that are the most reflective are all in hotel room, those moments when we were just taking things in.
Denis: It was the only sanctuary you had when you were in a band like Duran Duran.
John Taylor: Do you know The Beatles shared rooms the whole time they were on tour? I always found that extraordinary, we shared rooms for about 3 days and thought this isn't going to work.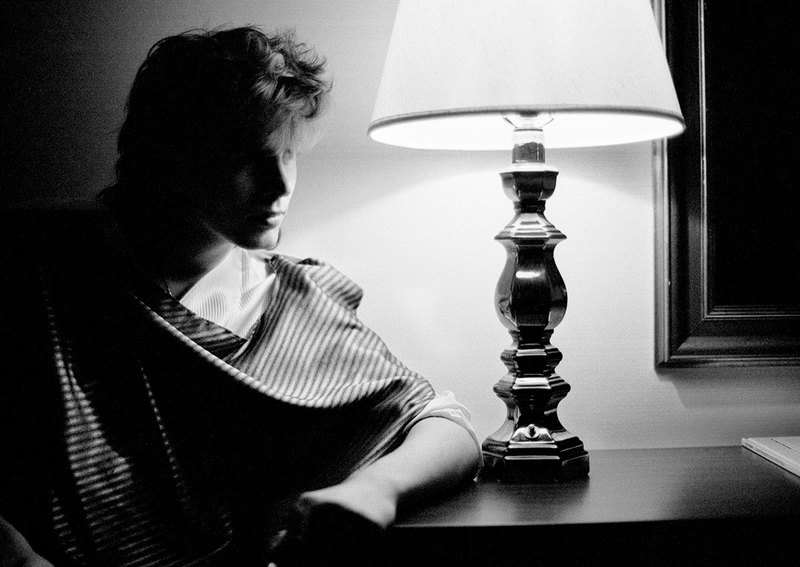 What would you ultimately want people to take away from this selection of photos?
John Taylor: It's his oeuvre, Denis has made a career of getting under the skin or getting behind the image in a way, he is trying to reveal what is really happening. Denis presents a very particular, private view that is unique.
Denis: This was the eye of the storm and they became the hugest thing in the world and to be able to show or see it in all its glory is just fantastic.
John Taylor: This really is a luxury item, something that you would never have imagined possible back in '84 and we as a band love being a part of things like this.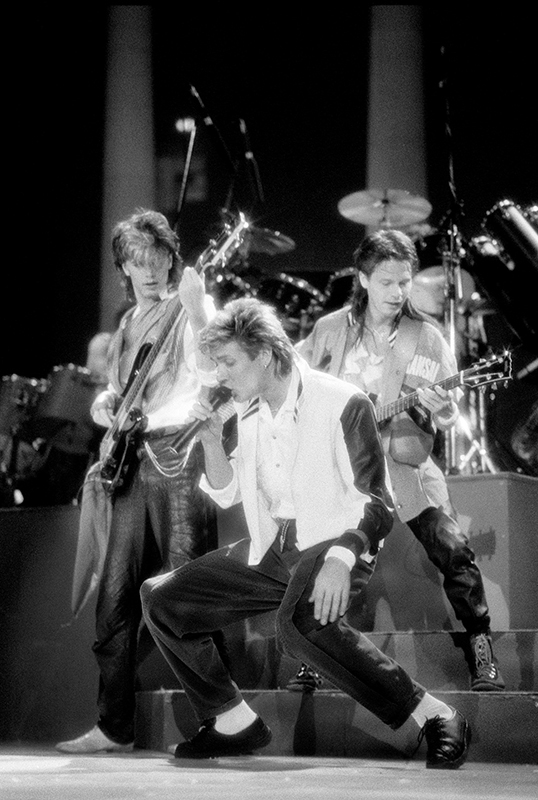 Both the book and fine art limited edition prints will be on sale at the shop at Sanderson from Novemebr 27th to Decemeber 12th.
Denis O'Regan Twitter: twitter.com/TheDenisORegan
Duran Duran Twitter: twitter.com/duranduran
Duran Duran Instagram: www.instagram.com/duranduran/
Other Locals