About This Creator
After making a name for himself in the publishing world, Jared Shapiro was living a fast-paced life in New York City, writing for weekly publications and co-authoring onto the New York Times bestsellers list. Two years ago, Jared came to Miami to take over the helm of South Beach's most glossy and renowned magazine, Ocean Drive. We chatted with Jared about what makes Miami unique and what the future hold for the Magic City, as well as who is currently personifying chic Miami style in the 305.
Where are you from?
Norfolk Virginia. But the last 12 years prior to here, I was in NYC.
What brought you to Miami?
Miami for almost 2 years. I really was seeking the quality of life and the weather and the excitement of what Miami brings. Ocean Drive was a magazine that I was always reading, even as a tourist. The opportunity was a great fit and it was something that would keep me in the same direction as NYC but in Miami.
What is your favorite travel destination and why?
Now that I live in Miami, I never want to leave! Miami is such an international city. But I like going places and really disconnecting. Parrot Cay is gorgeous, it is uber luxury. I love going back to Manhattan, it's such a reminder of the fast pace and the cold weather. Places like Anguilla where you can really go away and shut down and disconnect are great.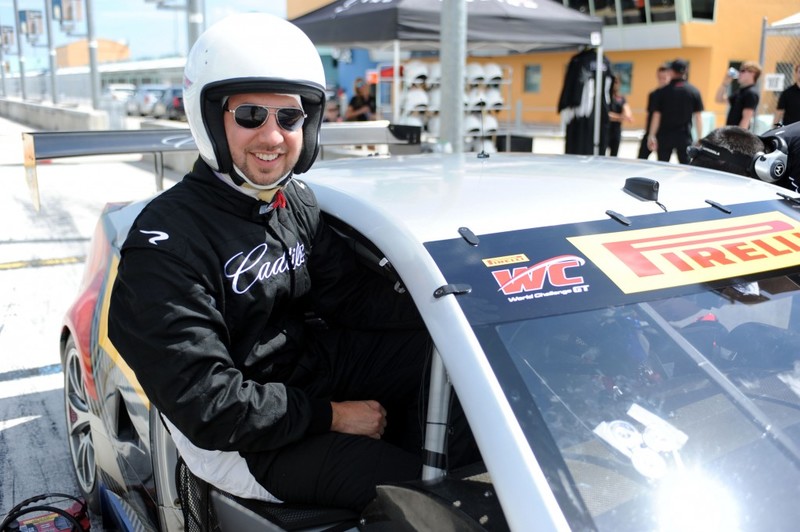 What are your three must-pack travel essentials and why?
Sunglasses-- there's always that moment you forget to pack them and have to buy a pair in the airport. A light linen or cotton shirt, long sleeve, Ted Baker type that is versatile, and a Sundek bathing suit.
Who or what has inspired you recently, and why?
I was really inspired and moved by that man in Detroit who walked 21 miles to work every day, and the guy that started a Kickstarter campaign to buy him a car. The man literally was walking 5 or 6 hours commuting to work for several years, and I think it was inspiring for us in Miami who have these amazing lives and beautiful weather and we take that for granted. Life, for some people, can be such a struggle, but they keep going. #Miamiproblems is a joke, it's a reminder to be thankful, and to appreciate people that care and do something about it.

Prior to running Ocean Drive, you worked for weekly magazines like InTouch, Life & Style, and UsWeekly. How does the work for a weekly publication compare to the work behind a monthly?
A weekly is faster than a week, because you don't get 7 days to work on a weekly, it's more like 4 or 5. The weekend doesn't count. Weeklies you are on call until you go to sleep, wake up, on the weekends, breaking news, rapid pace changes, and more. For a monthly, you have a change to manage and curate each story perfectly. You take chances in the weekly world, things change in a day and the story could already be printed. A monthly gives you time to make sure stories are perfect.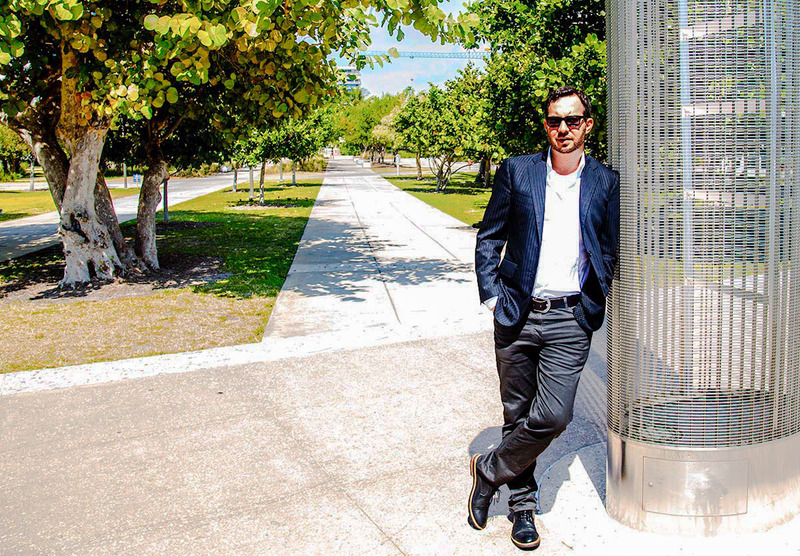 What do you love most about Miami?
I think the people are so friendly. Everyone is always looking to celebrate, hang out, invite you over. The weather is always beautiful. New York is amazing, but the weather is what it is, and you can only go grab drinks or food. Here its like, let's go play tennis, go biking, hang out by the pool. I've lived in cities and I know people go to live in cities for one reason or another, people come to Miami because they are seeking what Miami has to offer. People want to visit, and the lucky ones get to stay.
Ocean Drive has been a pillar publication in Miami for 20 years. Were you nervous taking over the helm?
I wasn't nervous, I was excited! I came into Ocean Drive and to Miami with my eyes and ears open. I had a lot to learn. There are people connected to Miami for several generations, so I can't really call it home quite yet. For work, I hit the ground running and I was ready to meet people and tell the story of Miami. Between real estate, economic, and the cultural boom, there is plenty to tell. There are so many great areas that people are frequenting when it used to be just Collins.
Ocean Drive encompasses lifestyle in Miami, from fashion to art yo notable residents and so on. How do you keep your radar tapped into the Miami scene?
That's a good question. It's also how do you decipher what is relevant and what is not. What's exciting last year might not be this year. I lean on great people—not only my staff, but also friends and tastemakers around town. Art connoisseurs , photographers, people that have been in Miami for so long. Listening to what people have to tell you is a great way, and just being out there and being social. People say to me, have you ever heard of this person, this place, and so on, so it might be a story that you need to tell. It's not a one man job, it is for all of South Florida so I am an open book when it comes to receiving ideas.
How important is the digital side of ocean drive--from website to social media?
The digital side gets more important every day. Ocean Drive is still this beautiful large glossy magazine and you want to see it on boats and by the pool, it's just a beautfiul magazine. That said, the world is increasingly mobile and digital, and we can get our messages out a lot quicker. Pitbull or Alessandra Ambrosio can be on the cover and share their experience with us before the issue is out and put that out there to thier millions of followers. Ocean Drive's social media and digital presence is a great way to engage an international audience too, and for the international community and national viewers where Ocean Drive isn't always distributed, and that's important.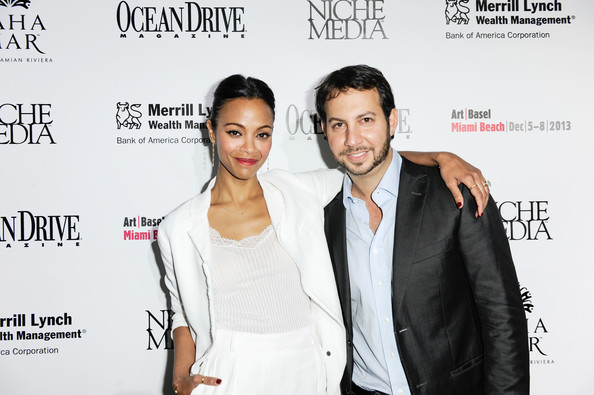 What do you hope is the main takeaway that readers will gain from Ocean Drive?
I'd like them to see how we celebrate Miami, but also how we connect the people of Miami to everyone else. Whether you are non-profit, a cultural institution, or another type of Miami entity, we want our readers to actively go see and pursue these things. We want to engage and inform. It's such a unique city--I like to say that Miami is the type of place where you could see in a Lamborhgini drive up to a taco stand and grab a $2 taco and a beer. There are some really cool parts of Miami that go along with the 1 percent. We like to bridge that, and be informtative and enteraining to our readers.
How do you think art and fashion have helped shape Miami?
The art scene is so massive in this town. Art Basel is to thank for the spotlight, but I think anyone who lives here knows that the people here love to create and collect. Everywhere you go there is a new gallery, and they are shaping entire neighborhoods. Little River is becoming the next Wynwood, and arts has given birth to so many creative minds and the local corporations are buying into it too. As far as fashion, I bet there are a lot of people across the country wishing they could be dressed for Miami. The cheese factor from 10 years ago – got Bal Harbour, Design District, Aventura Mall, Brickell City, Merrick Park—there are so many fantastic places to shop, so many places to find amazing products and brands. People bring suitcases to the mall to fill and go shopping! You used to have to go to NYC to do your shopping, and you don't have to do that anymore. Fashion and retail has evolved down here so much.

What kind of process do you go through when it is time to pick the cover star?
First and foremost, I like them to have some sort of South Florida connection. Shakira, Lenny Kravitz, Pitbull, for example. If it's not the case, I want it to be someone we want to celebrate who is beautiful on the inside and on the outside. Models are also great to showcase fashion, and actresses with upcoming projects, and more. We want them to come to Miami and celebrate their issue with us and have that partnership. Over the past two decades, we have return cover stars--some people are repeats, we like having that relationship with people we really want to spotlight. We're looking for that continued relationship where we can all play together over the years.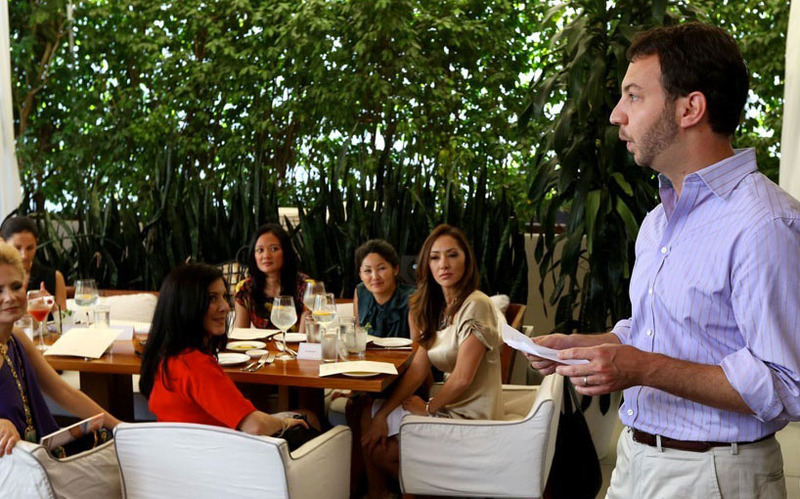 What designers do you think are very 'Miami'?
Naem Khan is moving his entire company down here, and they are going to be creating the clothing here now, which is exciting. Bright, vibrant colors are very Miami for me. The Miami fashion scene is always evolving and the rules are minimal at best. In the same room you can see someone decked out in a gorgeous Versace gown, or in DVF, or just a simple LBD. I love how Herve Leger still works but you'll find people wearing local sensation Alexis or accessories by Stella McCartney. I think anything goes - as long as it goes well.
Who do you think are the most fashionable people in Miami right now?
Criselda Breene, Ines Rivero, Lauren Gnazzo. Always done up head to toe, fashionable, on-trend, and looking like they just stepped out of the salon.
What do you think makes Miami different from other cities around the world?
What I think is great about Miami is that it is like a large city and a large town with a large international reach. But the local scene is very connected and there is such a strong community feel. Miami is often thrown around with LA, Paris, and other high profile Western cities, but they generally don't have the tight knit community that Miami has. You're at the gym next to someone you know, you're grabbing coffee next to someone you know, and so on. It's pretty amazing.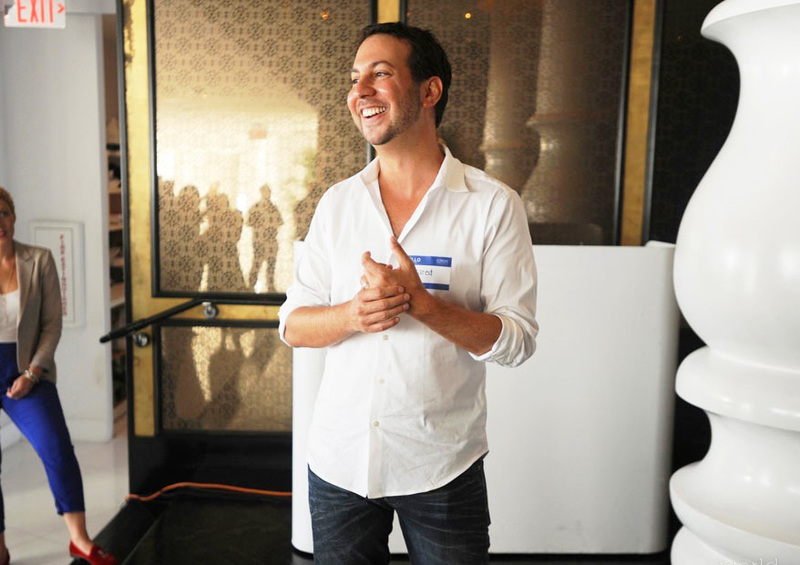 About Miami:
Favorite restaurant and what do you order: Basil Park in Sunny Isles, Sunday Brunch, because they have really clean and healthy eating options. It's on the other side of Collins and you get a great ocean breeze. The banana bread is great too, and they do an awesome brunch spread.
Favorite cafe: Pura Vida, South of Fifth. They have great acai bowls, coffee, and smoothies.
Favorite museum: PAMM. I like it for the artwork and for the installations, but also for the building and its location. And I like just being there. That museum brings so much to the community. You can take a family on a rainy day, have a meeting there, eat at Verde. It's a very unique space.
Favorite way to spend a Sunday: I love the beach. I've only been here about 2 years, I hope that never goes away. When the rest of the country is freezing, it makes the beach so much better.
For someone coming to Miami for the first time, what would you recommend that they to do to have an authentic Miami experience? For me, what sold me was that I was staying at the Mondrian, and it was December and New York was in the middle of a blizzard. It was 80 degrees in Miami! I walked over to Whole Foods and I rented a deco bike and I ended up in South Pointe. Cruise ships were going by, people were drinking rose at Smith & Wollenksy, and I walked over the hill and boom--it's the beginning of South Beach. People were surfing, kids were playing. There are great bars and restaurants and clubs, but for me, it was getting that side of Miami and the active community of all ages. I was sold. So I'd say you have to go to South Pointe and see that side of Miami.

Follow this creator:
Website: http://oceandrive.com
Facebook: http://facebook.com/oceandrive.magazine
Twitter: http://twitter.com/oceandrivemag
Twitter: http://twitter.com/jarshap
Instagram: http://instagram.com/oceandrivemag
Instagram: http://instagram.com/jarshap
Other Locals