About This Creator
Damian Barr is a man who wears many hats: Author, Columnist, Wit, Gentleman Farmer. Almost seven years ago, he started his eponymous literary salon, a forum for the world's greatest writers to tell new tales and reveal their own personal stories. Since moving to its new home in Rumpus Room at Mondrian London, the salon has taken on a new glamour without losing its intimacy (although Damian did feel compelled to buy new shoes). We talked to our resident salonnière about his recent smash literary success, his most embarrassing moment in a kilt and where to find a proper drink in this town.

Congratulations on the success of the recent salon, the second in Rumpus Room at Mondrian London. How did you feel it went? Were there any favourite moments?
It's always delightful and whooshes by so fast - we had three amazing guests in Tracey Thorn, Katharine Norbury and Sarah Winman. Tracey made me really think anew about what it means to have a voice. Katharine made me think again about what it means to be part of a family. And Sarah made me laugh and cry about love.

You have been a salonnière (what a nice word!) for many years now. What made you want to start a literary salon?
I just wanted an event that was as much about the people in the audience as the people on the stage—a social event that was also thought-provoking. I was inspired by the Salons of 17th Century Paris, Madame Geoffrin and co.

Have they changed much over the years?
We started with 30 people in a room at Shoreditch House! We now have almost 300 in the glittering Rumpus Room. The tone has stayed the same—elegant but fun.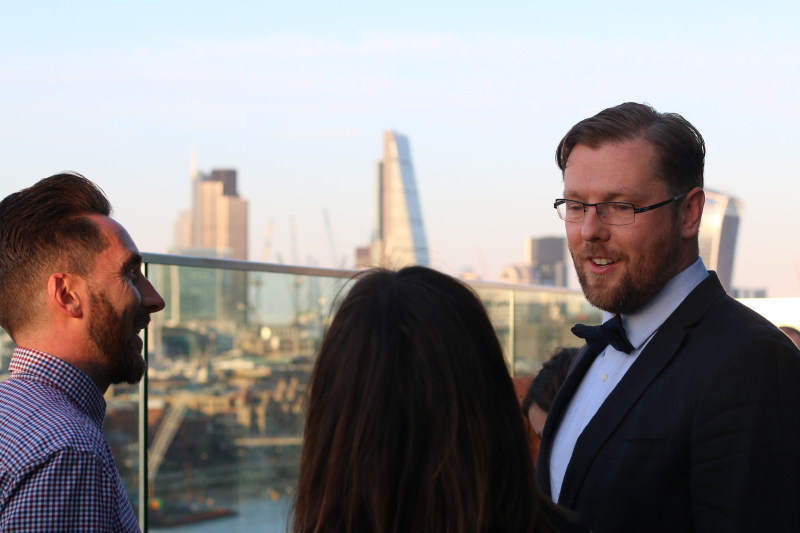 Have there been any disastrous ones?
Happily, no! Although my kilt did once reveal a bit too much.

What can we expect from the next literary salons in Rumpus Room?
More exclusive content. Jojo Moyes will unveil her new novel, Me After You, at our 7th birthday in September. Plus, more amazing salonistas—our audience is very exciting and influential: David Nicholls, Alexandra Heminsley, Kirsty Walk, Rachel Johnson, Ben Watt, David Gilmour, Polly Samson, Kirsty Lang and Tracey Thorn are just a few of our regulars.

Your book, Maggie and Me, came out last year to phenomenal acclaim. It was the Sunday Times Memoir of the Year and a BBC Radio 4 Book of the Week. How did that change your life? Have you had a "pinch me " moment since its release?
I am still having those 'pinch me' moments. Awards aside (that sounds really smug), I have had at least one message from a reader every day and that's the most rewarding, making that connection.

You've also written a book called Get It Together which addresses the "quarter-life crisis" phenomenon that so many people face in their twenties. You describe it so well:

We feel stressed, inadequate and somehow not quite as good as our peers. We feel poorer, less successful and less together. We feel, even though we're only twenty-something, that our lives are in crisis.

For you, was there an age when that feeling that "everyone is doing better than you" started to subside? (we're asking for a friend, obviously).
No, sorry. I don't want to quote Showgirls but, 'there's always someone younger and prettier coming down the staircase behind you'. You have to reach a point of being present for yourself and happy-ish with yourself and for others.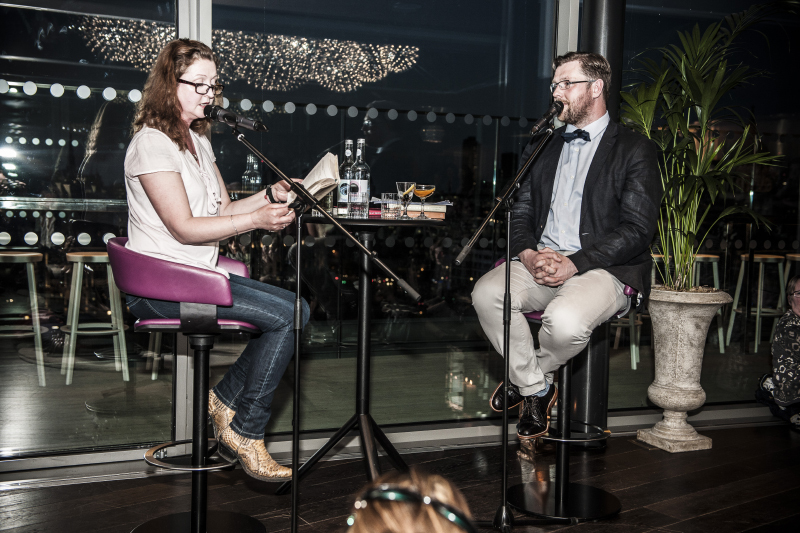 Your day-to-day life sounds like a holiday to us. You have a shed and, of course, hens (a note to our American readers, Damian has a well-documented love affair with keeping chickens and calls them his "ladies") and live by the sea. When you do go away on holiday, where do you like to go?
California in January. I drive with my husband from San Francisco to Palm Springs and we stop off along the way to watch the whales migrate.

Do you have a dream travel destination?
I would like a place in Palm Springs, a modernist ranch where I could write*

*make and drink cocktails

What are some of your favourite restaurants in London and what do you order?
I used to order Shepherd's Pie with a side of mash at the Ivy a lot. I LOVE sushi so Roka remains a fave and am excited to try their new Aldwych location.

You have a column on drinking for the Sunday Times called Barr Fly so we know you know what's up. What's your favourite cocktail?
Easy: a perfect Manhattan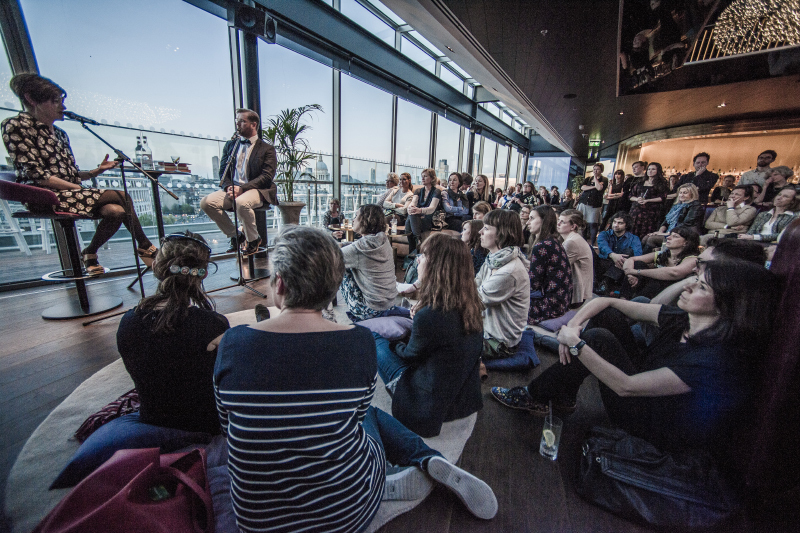 Favourite places to drink in London?
Aside from Dandelyan? The American Bar at the Savoy or Shoreditch House on a Sunday morning.

Your favourite museum?
There is always something amazing in the V&A, some dusty unexplored corner.

Favourite bookshop?
In Sussex? Much Ado Books in Alfirston run by Cate & Nash. In the world? City Lights in San Francisco.

Your favourite place to read?
Aikwood Tower is this ancient castle-ette in the Scottish Borders. A good friend owns it. Inside it's super plush and comfy. I like to light a fire in the Great Hall and curl up on a purple velvet couch with a nice Scotch Malt Whisky Society dram in my hand.

Finally, what are you reading at the moment?
I have six books on the go! I am about to take Salon to Australia and New Zealand so have lots of prep: Thomas Keneally, Amy Bloom and Ben Okri all on my reading list.

The next literary salon will be in Rumpus Room, Mondrian London on 8th June, 2015. Tickets are available here
Find this creator:
Twitter: Damian_Barr
Facebook: Damian Barr's Literary Salon
Books and Audiobooks: http://www.amazon.co.uk/Damian-Barr
Other Locals