About This Creator
From New York City to Seoul and everywhere in between, Colette Young, the fashion entrepreneur turned software innovator, has built an empire through her sparkling personality, cheeky humor and constant visionary panache. From launching a fashion company at the age of 14, to co-founding a non-profit that promotes happiness with the United Nations, to starting her own fashion blog called Coco Zaza, Colette is an unstoppable millennial. We chatted with her here in New York City on her inspiration, her passions and some of her favorite hot spots.
Where are you from, and where do you currently call home?
I've always lived around the globe, but I call New York City my true home. I've tried to leave several times on brief stints in other cities, but here I am, punch-drunk, coming back for more.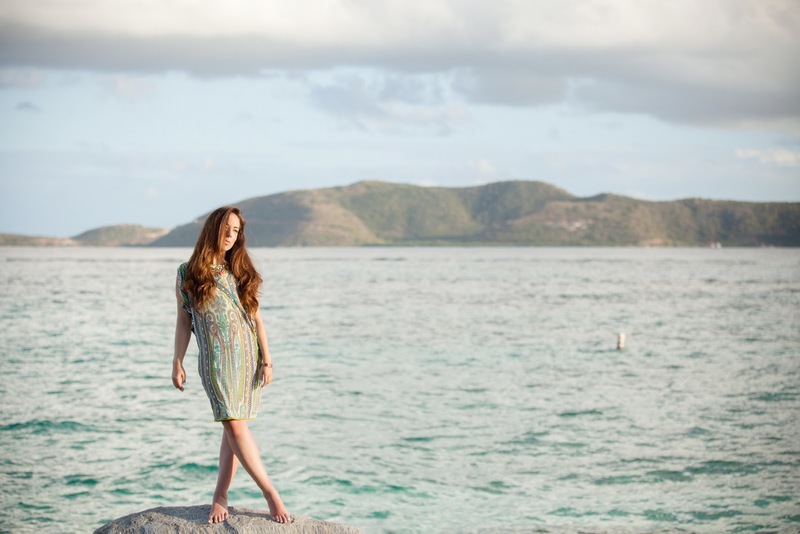 What are your top 3 travel essentials and why?
Passport: I usually always have it on me. You never know when you are going to hop on a plane. In my passport case, I also always have my Amex. The Centurian Lounges at the airport are my second home; Jean-Georges son, Cedric Vongerichten, cators LGA's locale.

Technology: iPhone 6, iPad Mini, MacBook, cameras, external battery chargers; it's my communication to the outside world and my way of capturing moments.

In-flight gear: Travel scarf that doubles as a blanket, silk slippers from Shanghai and Dr. Hauschka's Hydrating Mask with rose wax and shea butter that goes on entirely clear, so you can leave it on during the flight
What or who has inspired you recently?
I'm extremely inspired by my dear friend John Dill. We were introduced through an organization, Mai Tai Global, that I am apart of. He is able to create this world with aplomb and through his journey, his music, and his art- you get to see this sense of escapism that is really moving. I'm also quite enamored with the new Whitney Museum downtown.
As an early entrepreneur in the fashion space, what are some changes you have seen over the last few years?
I touched upon this during my panel at the Hudson Hotel a few weeks ago, but really my interest is in luxury goods and that particular industry is changing pretty drastically. There will be approximately 190 million luxury consumers in the world by the year 2020. Go back ten years ago, the luxury consumer could be defined down to a few specific traits. Today, that definition is a lot more diversified. In the next ten years, 50% of the workforce will be made up of millennials and these millennials are becoming the new luxury consumer creating a different subset of values.

However we choose to call it, we are in an era of constant change, and this change is being facilitated by these millennials, many of which are known as HENRYs ("high earners, not rich yet). These consumers are making about $100-250K in income; they have the cash flow for the lifestyle, but not for the investment. So in that, they have changed the way we now consume products, brands and shopping. For instance, if the consumer doesn't see what they like in the store, they will rummage through Instagram or social discovery sites, like Nuji, in order to find what they are looking for. They are changing, because now we have the data and analytics to understand this customer better than ever before. So how does a retail company or a brand plan for that change? My company, o9 Solutions, solves that planning problem through software, which is a pretty awesome thing to be apart of.
Any advice for entrepreneurs who would like to follow in your footsteps?
Well, no one should ever follow anyones footsteps, but I will say to always do what you are passionate about. Whether that passion leads to you starting a company and being an entrepreneur or that passion leads you to joining a team of incredible people and being an intrapreneur. I am currently doing the latter and learning more than I ever thought was possible. Also, be happy. Happiness is so important and most people forget it.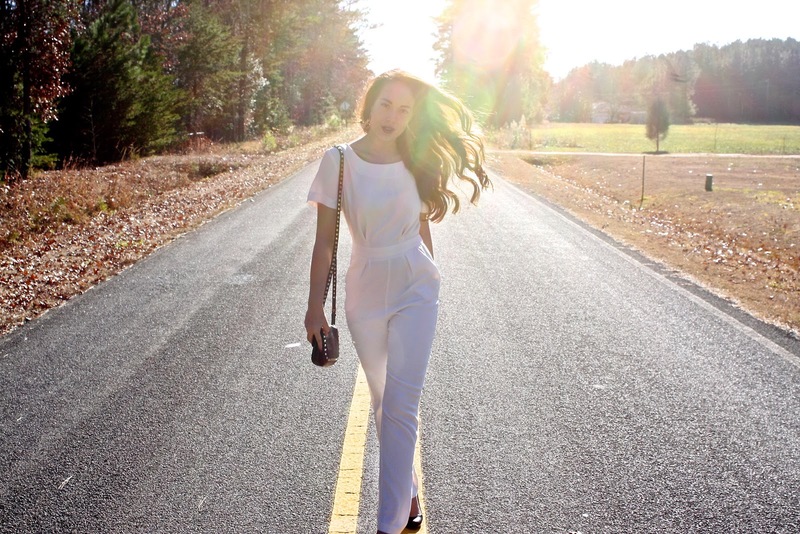 So you started a fashion blog, where did the inspiration behind Coco Zaza first come from?
My parents encouraged radical self-expression at a young age, so I've always loved any form of creativity. Once upon a time, I thought I was going to be a Korean Pop-Star, so that's where the name came about, but really my blog started as a travel diary, like many blogs, when I moved to Paris last year. Fast forward to me returning to New York City, I decided I wanted to keep it going since it captured the many vestiges of my radical years and offered both friends and strangers some transparency into my soul.
If you wanted people to walk away with one thing from Coco Zaza, what would it be?
To be themselves, regardless of what anyone tells them to be. In a world where at any given moment you're surrounded by a barrage of trends, most often than not, it's great to just have originality. Hopefully anyone that visits will have a laugh or leave with a smile or any other emotion that makes them feel something
We heard that you DJ on the side. What music are you playing on repeat right now? Any groups or songs we should be checking out?
Ha! It's another one of my interests that I've been diving into more lately. I'm also happy to see my friends from Robot Heart create Further Future; the line-up of talent they have facilitated through their community, really blows my mind. In terms of tunes, I'll always be a big Soul Clap, Nico Jaar and Jay-Z fan.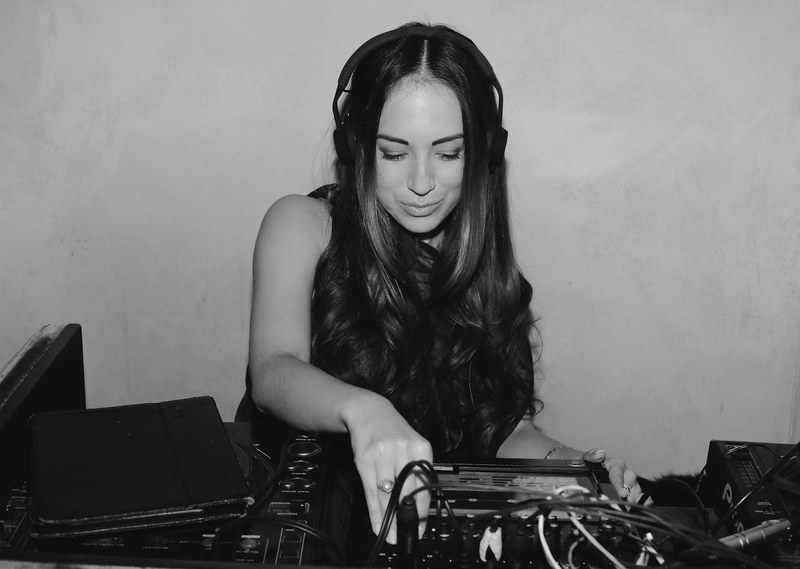 You travel all around the world, what is your favorite city and why?
New York for energy. London for heritage. Paris for beauty. Seoul for inspiration. Tokyo for food. Cape Town for sunsets. Italy for life… well, Italy for love. However, New York is my husband and London is my lover. I'd really like to get to a point where I am bi-continent; being close to Europe is non-negotiable for me.
Where are you planning on traveling next?
I'm very spontaneous with my travels and they usually happen a few days before when I decide to book a flight on Kayak at 3am, but I am in the process of actually planning a holiday with my friend Lena to Marrakech. Morocco is one of those beautiful locales, and believe it or not, it was the creative inspiration for designer Yves Saint Laurent. His partner, Pierre Berge, wrote a memoir of their time together that is just lovely. It's handwritten, well-written and positively as sharp as one would imagine from such a power couple.
As a true jetsetter, you are always on the go. What tips do you have for maintaining your sanity?
Eat well, workout and cherish your relationships. I am married to my work and I say that in the best way possible, but a huge part of my focus outside of my work is on cultivating and growing the relationships that are important to me. Traveling kills your body, so exercise and eating well is very important. Also, drink a ton of tea!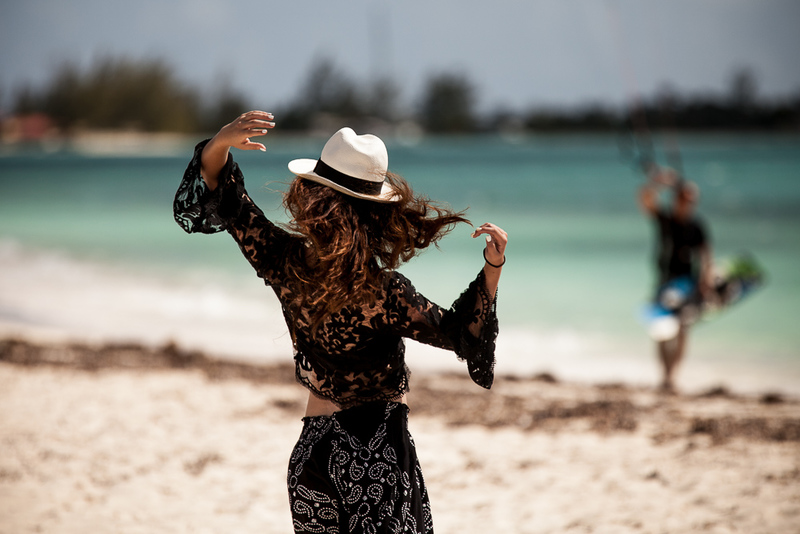 Coco Zaza's New York City:
What are your favourite New York restaurants, and what do you order there?
ABC Kitchen- because JG is everything. I'm obsessed with their Brussel Sprouts Pizza and their Beet Salad and of course there is something so wonderful about farm-to-table treats.

Goa Taco- because after consuming their chicken chorizo taco, I dreamt about it every night for the next week.

My buddy, Chef George Mendes of Aldea, opened a new restaurant called Lupulo on 29th and 6th. It serves rustic Portuguese cooking from a wood burning grill... the shellfish is bananas. ​
Where do you get your fashion fix in New York? I buy almost everything online, including my toilet paper. I've been a supporter of Net-a-porter since day one and I really respect their business, so I shop there. But as much as I love fashion, I'm not attached to anything. At the end of the day, you feel more for the people and experiences in your life, than you do for things. But if I did have to choose some shops in New York, I'll usually frequent Barney's and the Nike Store in Soho.
What are some of your under the radar must-do recommendations for New York visitors?
I'm pretty obsessed with anything that Mario Carbone, Rich Torrisi and Jeff Zalaznick put out into the world… ZZ's Clam Bar for their artisanal cocktails, Carbone for their retro-cool atmosphere, Dirty French, because I bid on Reserve to get a reservation and feel awesome when I win!

The gallery and museum scene in New York is pretty insane; it's a perfect way to spend a Saturday afternoon, post brunch with friends, either strolling through Chelsea or up on Madison.

Boutique workouts are also on point in New York; I like SLT for pilates, Gotham for boxing and Soul Cycle for cycling.

Being Korean, I can't forget my love for K-town. They have some of the best karaoke and spas in the city. I love Juvienx, but you can only go for the couples package; fake a couple if you have too!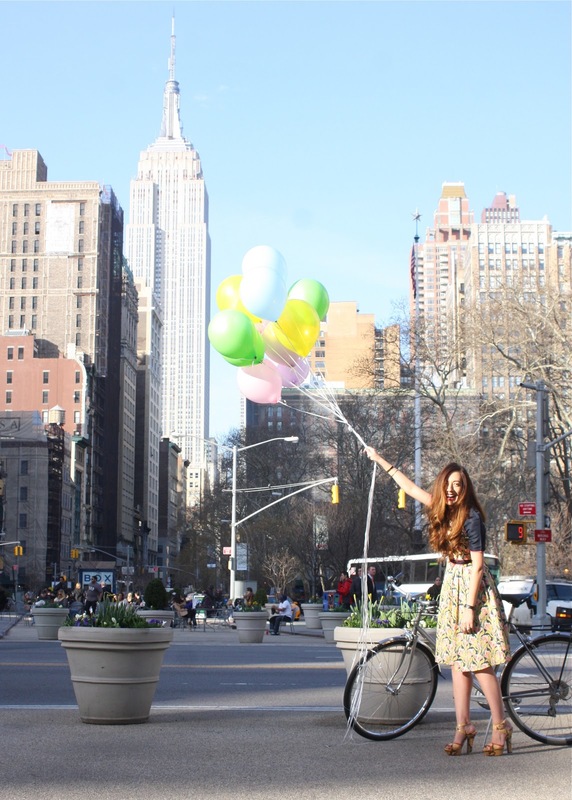 Find this creator:
Website: http://www.cocozaza.com
Instagram: http://www.instagram.com/thecocozaza
Email: coco@cocozaza.com
All photos provided by Coco Zaza and feature photographers: Lena Xiao, John Dill, Dana Rose, Jon Kim, Matt Emmi
Other Locals