About This Creator
If you've been involved in the emerging fashion market in Miami, you've likely crossed paths with Chelsea Conklin. Chelsea was an impotant part of turning the Wynwood District, the Design District, and Midtown area into cultural destinations. We caught up with Chelsea to chat about Miami's creative community, her company, and about her favorite places to hang out in the 305.
Where are you from:
Originally, I am from Vermont
Where do you currently call home:
New York and Miami
What is your favorite travel destination, and why:
I guess if I had to pick one favorite place it would be Cairo, because of the architecture, the culture, and of course, all of the history. The juxtaposition of ancient history meeting modern day living is awe inspiring - not to mention, all the foods, spices, fabrics, music and markets...smoking sheesha on the Nile. Just crossing the street in Cairo is an experience.
What are your 3 must-pack travel essentials, and why:
Sunglasses, because they are always great for long plane rides, early departures and jet lag. When there's no time to pull it together, just a pair of shades, a little lip gloss and I'm good to go. It's a great way to fake a fresh face. Headphones, because they allow me to tune in or tune out depending on my mood, and a cross-body vintage purse, because it's a great way to be hands free while I am exploring and haggling at the markets.
Who or what has inspired you recently, and why?
I've been working on a lot of projects in New York, so I draw a lot of inspiration from street fashion and club culture. I like to check out shows and shop the markets. Most recently I saw "Here Lies Love" conceived by David Byrne, the music and choreography were amazing. Martha Graham at the Joyce Theater, was just beautiful, and right now my fav. weekend markets to frequent are The Brooklyn Night Bazaar and Brooklyn Flea.
What do you feel is unique about Miami's Design District?
The Miami Design District is an incubator for art and innovation. It tastefully intertwines luxury retail, art, culture, cuisine and still manages to include a local flare. The District was one of the first neighborhoods to create the cultural shift that we witness in Miami today. Often people forget that the Design District was one of the first to give emerging curators and artists an opportunity.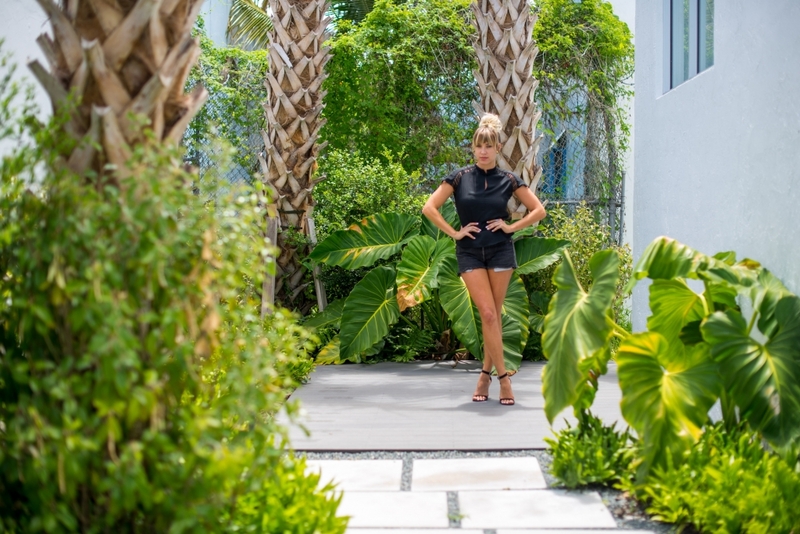 What prompted you to found THE PLAT4M? What is your overall mission?
I was selling my line of reconstructed vintage clothing at THE MARKET NYC, and it was there that I partnered with one of the market founders and decided to bring the emerging designer market concept to the Miami Design District. At the time, there wasn't anything like that happening in Miami. The mission of PLAT4M is to create new cultural opportunities for young brands in Fashion and Art. It's a symbiosis, giving the community access to shop uncommon and at the same time providing an opportunity for startups to connect with their consumers.

How do you feel art and fashion intersect as mediums?
Fashion is art, and art is fashion, and both are forms of creative expression. Take, for example, fashion shows: you will find sculpture, painting, choreography, timing + rhythm, and staging or set design. These are all art mediums; it's all interconnected.

What artists and designers have captured your attention recently, and why?
I shop Indie and uncommon, some of my current favorites are: Rashmi Varna, Paula Mendoza Jewelry, Charles Warren New York.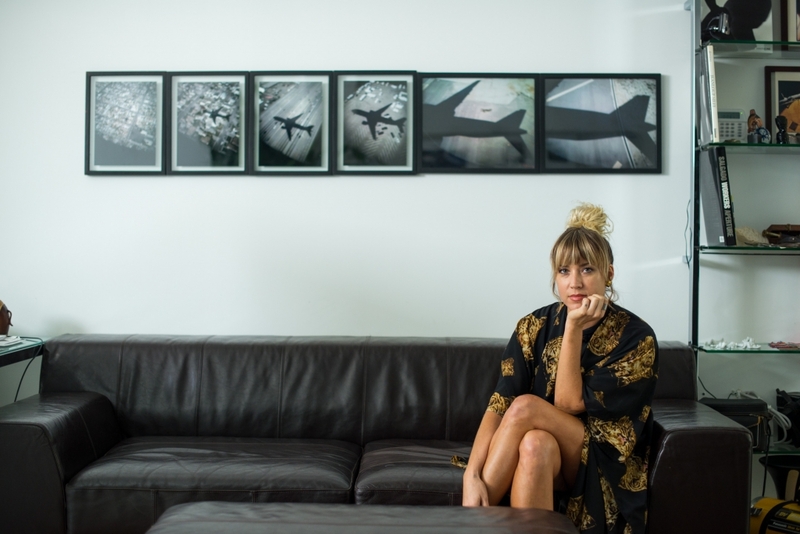 About Miami:
Favorite restaurant, and what dish you like to order: I like casual places with great food, one is challenge...here's a few:
Sabor A Peru - ceviche with a side of tostones and Inca Kola, and Katana, all the delicious dishes that go around on those little boats with unfiltered sake. Jugo Fresh for the acai verde bowl, and Zak the Baker for open faced toasts. Also, Smart Bites to go for the fresh okra juice with basil
Favorite cafe: Panther coffee
Favorite place to grab a cocktail, and what is your cocktail of choice: I enjoy going to the Broken Shaker - all of the cocktails are good, I can just close my eyes and point to a spot on the menu and I know I will be happy.
Best way to spend a Sunday afternoon in Miami: A morning run in Oleta park, then hit the beach and end it off with sunset dinner + drinks overlooking the bay.
Where you like to go for retail therapy: Thrifting in Flamingo Plaza, Fly Boutique, Alessandra Gold Concept store, and The Webster.
Favorite museum: PAMM, and the streets of Wynwood, commonly known as 'The Open Air Museum'.
What do you love the most about Miami? The quality of life and that it's not over commercialized. It allows an opportunity for startups and young businesses to get established.
Follow this creator:
Website: THE PLAT4M
Instagram: The_PLAT4M
Images via Miami Design District
Other Locals