About This Creator
Having spotted his work at one of our favourite local galleries Rosenfeld Porcini, we caught up with Chinese born artist Chao Lu to learn more about his amazing talent. His work has been displayed at galleries across the world and he was shortlisted as one of Saatchi's New Sensations; it is pretty self evident that Mr Lu is one of the top new talents in the art world and we couldn't wait to sit down with him.
How did you find your passion for art?
I studied art from a very young age, I went to an art school and have a masters degree in fine art here in London at the Royal College of Art.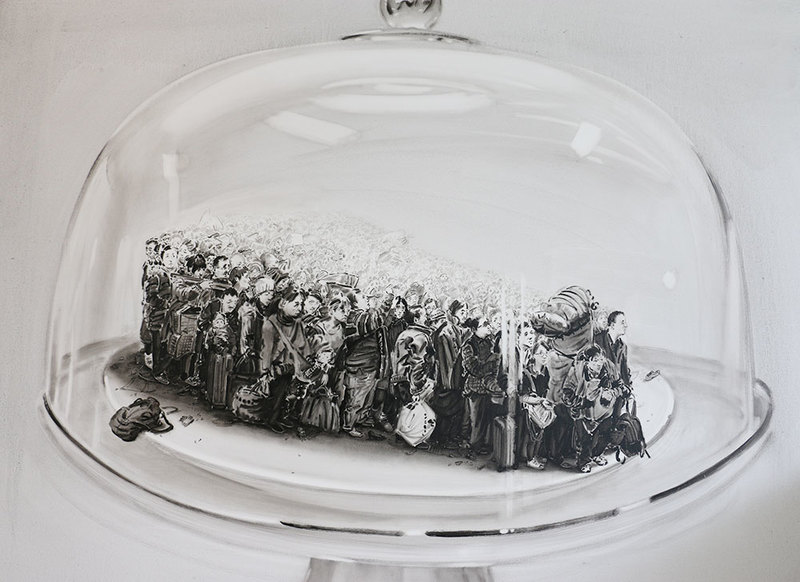 What inspired your Art?
One morning in 2010 I took the tube to college and as I looked downwards towards the second floor of the station I was shocked by all the crowds waiting to get into the platform. I had the feeling that everyone looked the same and then I was overwhelmed by the sense that what I was seeing were not real people at all. What I saw instead was only black dots squirming together. This inspired my art to this day.
What other artists inspired you growing up?
Old Chinese artist's form the 11th century but also a lot of contemporary artists like David Hockney and Lucien Freud.
What is your definition of art?
For me it's just like I draw people and things I see in life, I draw the feelings and emotions of life. It's not very serious or political.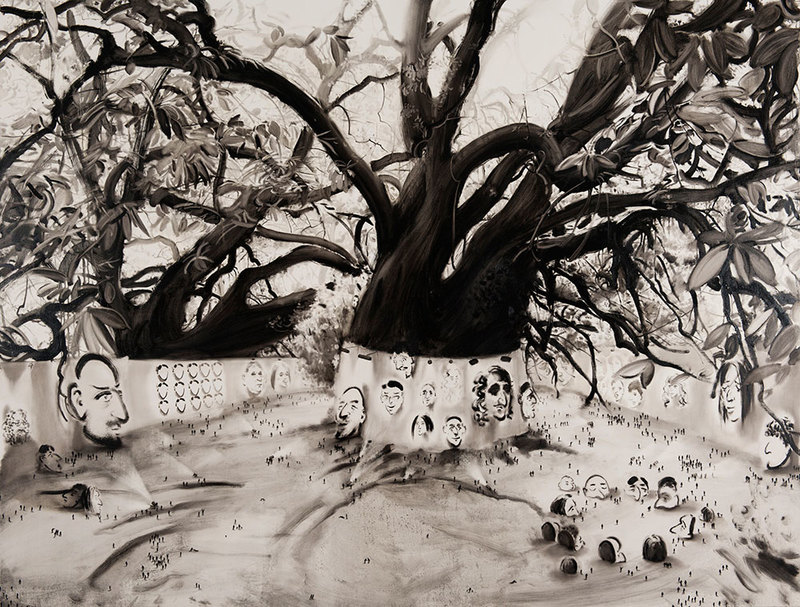 How important was your study in England?
I don't think London has such a strong identity when it comes to artists, I believe the great thing about London is all things you can see from around the world, art from South Africa, American, UK Europe.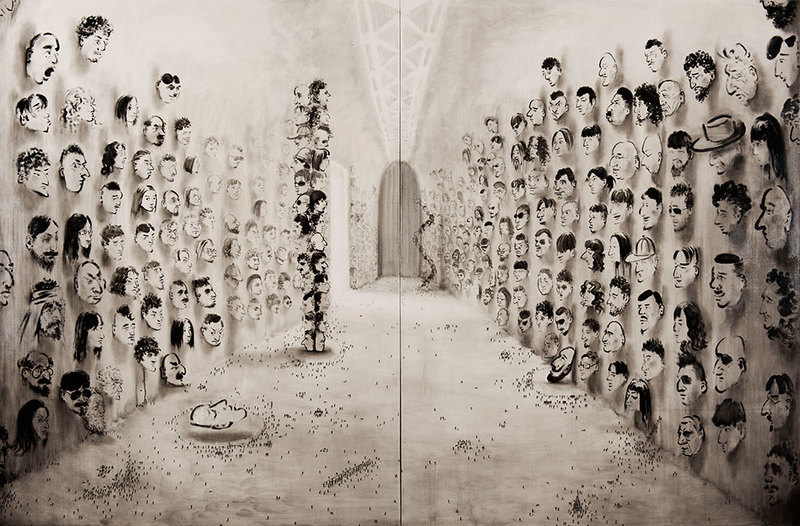 You have found success very young, what do you think has separated you from other artist?
No separation. I just feel I got lucky and met the right people at the right time. I work hard of course, I at least paint 6-8 hours a day, I paint everything myself. Some other artists are really good but they haven't met the right person.
What do you think of artists that don't make their own art but have others implement their ideas?
I think it depends, you see many successful artists that have factories and have assistants to do their work. That is another way of making art but I enjoy creating my art and really spending time on it. But for me it's important that an artist has the skil,l so many people have good ideas. If you just have assistants putting things together, you could say that that is not different from a luxury bag but some people may argue a really luxury bag is art.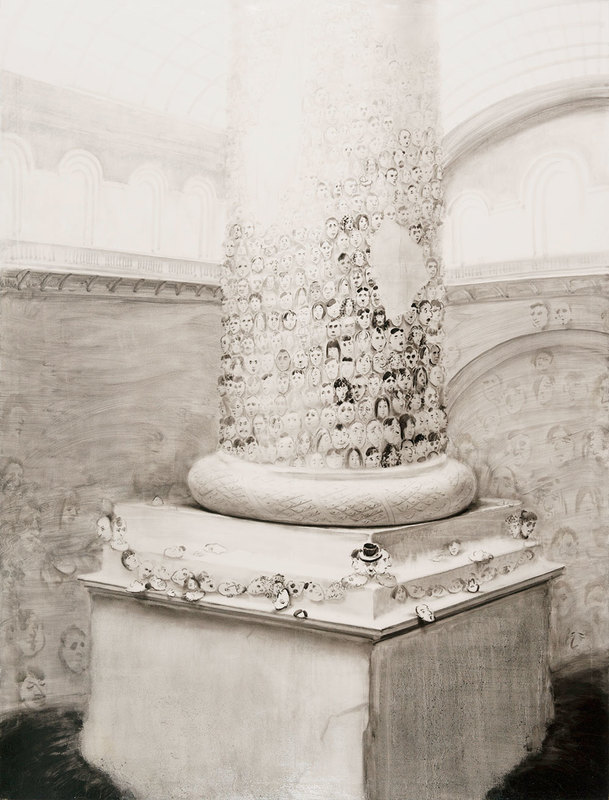 What do you think of all the publicity surrounding Ai Wei Wei?
It's cause he is on the opposite side of the government and he is very clever to use this point to get people to come and see his art.
Who are the most important British artists?
David Hockney and Freud, their level of skill and they just make amazing paintings.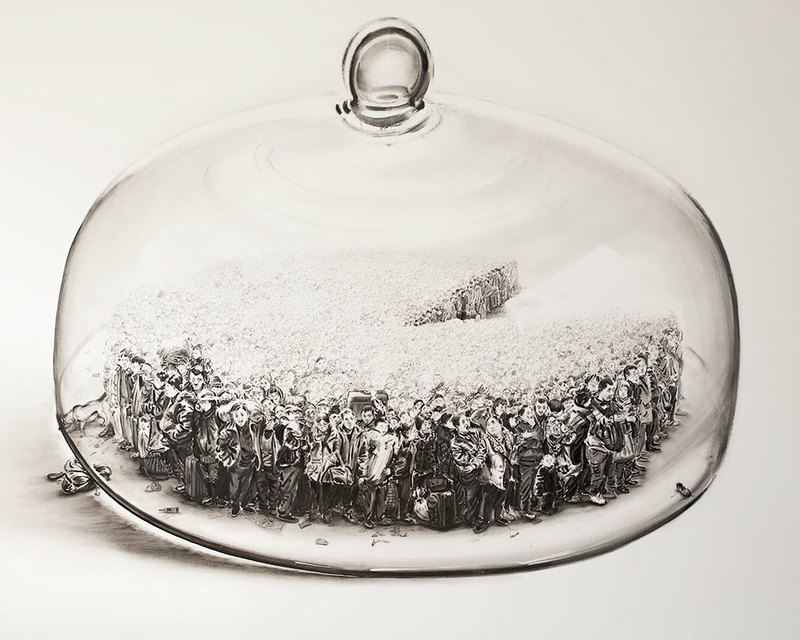 What interest do you have outside of art?
I watch TV and Play Basketball.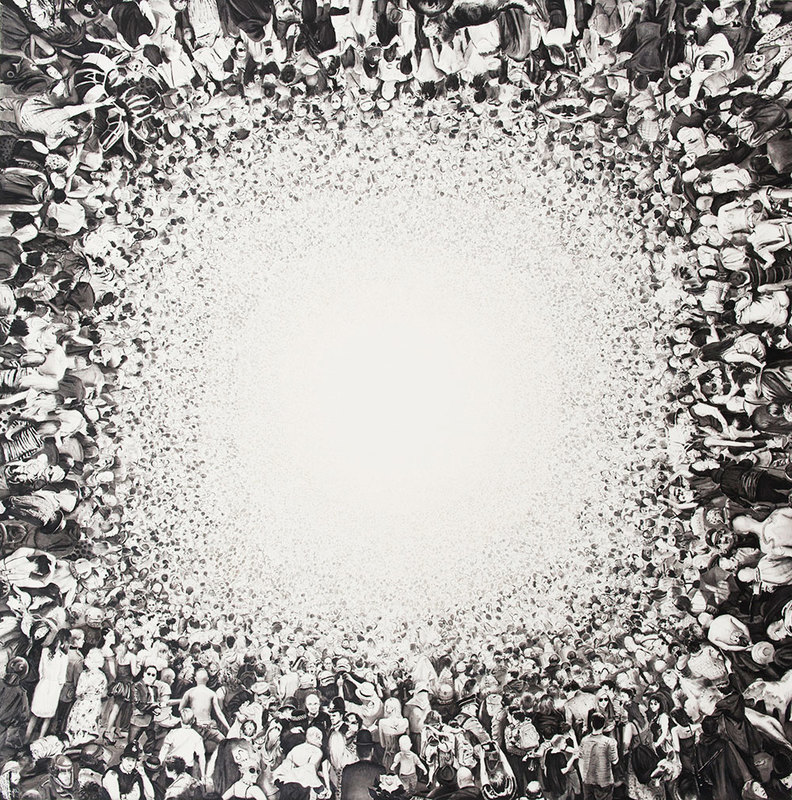 Where are your favourite places to visit in London?
Tate Modern and Tube Stations, there are so many faces they give me stories for my art.
How would you like to be remembered?
I will be happy if they see my painting and think about themselves, I don't want to inspire people, I just want them to think of themselves.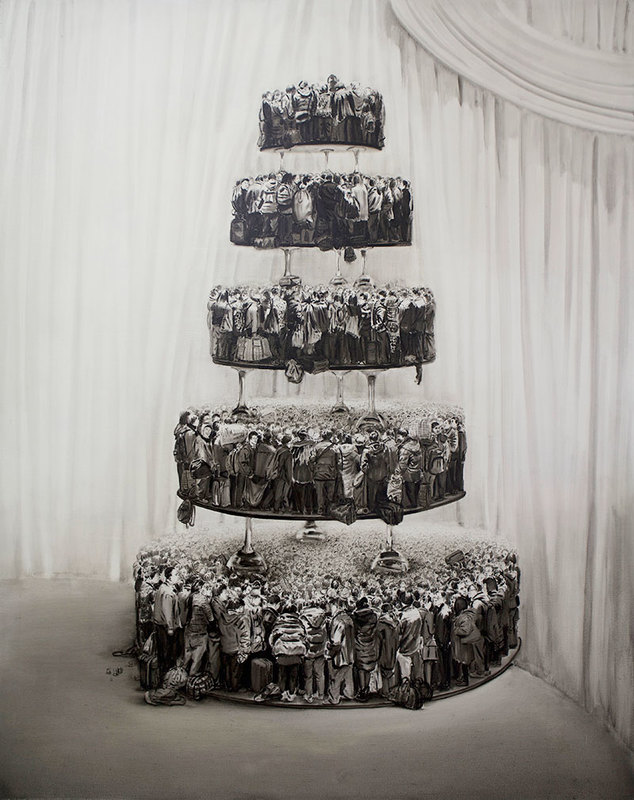 Find this Creator:
Website: http://www.luchao.co.uk/
Gallery: http://rosenfeldporcini.com/
Facebook: https://www.facebook.com/rosenfeldporcini
Twitter: https://twitter.com/RPGallery
Other Locals